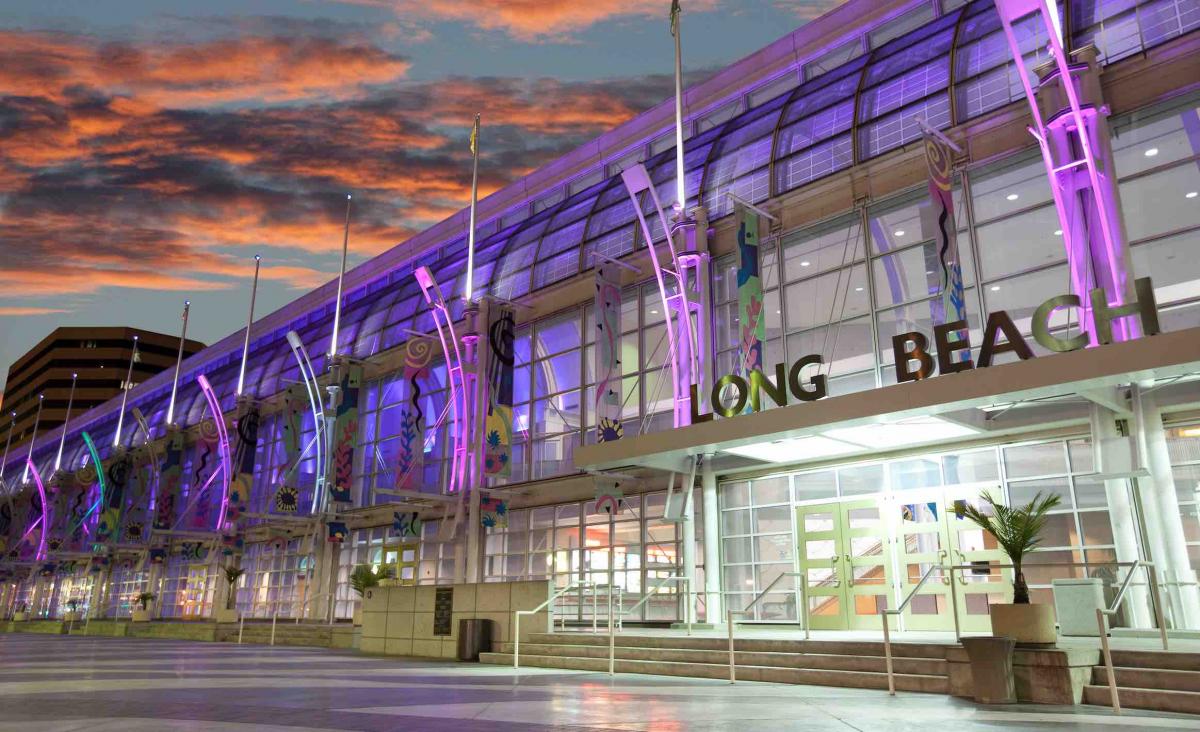 10 Ways to Get the Most Out of the League's Annual Conference
Katie Pebler is a conference program manager for the League and can be reached at kpebler@cacities.org.
---
1. Be Sure to Register for Pre-Conference Activities.
Pre-conference activities begin on Wednesday, Sept. 12, prior to the Opening General Session at 1:30 p.m. Arrive early to attend the policy committee meetings or take the AB 1234 Ethics Training starting at 9:00 a.m. City clerks can earn an extra CMC/MMC Advanced Education point by attending the City Clerks' Workshop on Wednesday morning. If this is your first time attending the conference, join us for a special orientation session at 12:45 p.m.
2. Register for Your Division Event.
Each region of California has unique challenges, and the League's 16 regional divisions meet during the conference and provide opportunities for members to network and reflect on issues impacting their region.
The regional divisions cover every corner of California and provide the necessary input and counsel from a diverse range of perspectives found in a large statewide membership. City officials, both elected and professional staff, work closely with the League regional public affairs managers to develop and carry out grassroots activities.
For information on your division event, contact your regional public affairs manager (www.cacities.org/regionalmanagers).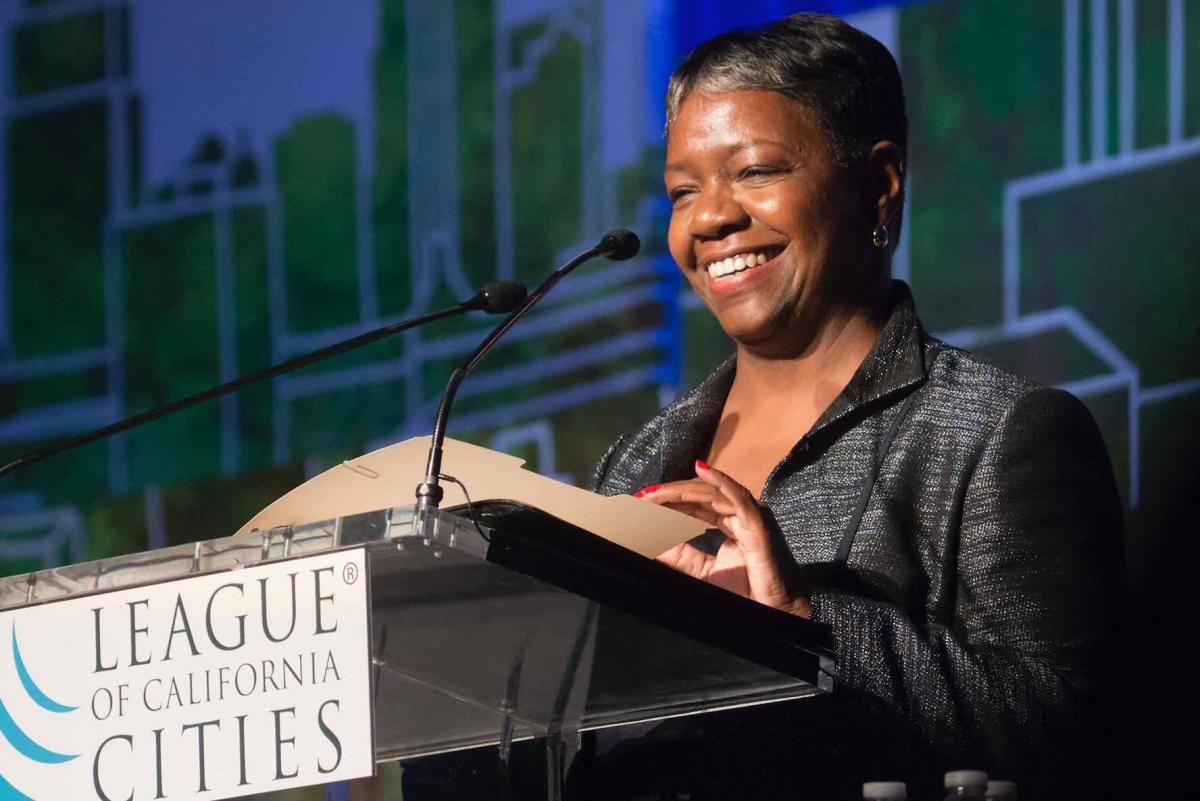 3. Download the Mobile App.
Get quick access to the conference schedule by downloading the League's app — and use it to build your itinerary. This handy tool is free to download and is available on all mobile devices. Check your app store and search for "CaCities" or "League of California Cities." See the conference lineup, view session descriptions, speaker information and materials and save your thoughts on the session — all directly in the app. You can also make use of the maps provided to help you find exhibitors with solutions to specific challenges in your city.
4. Attend Your Department Meeting.
Discover what your colleagues in similar professions are working on by attending your department meeting. These departments meet Wednesday at 11:00 a.m.:
Mayors and Council Members;
City Managers;
Fire Chiefs;
Public Works Officers;
Personnel and Employee Relations Managers; and
Fiscal Officers.
City clerks meet Wednesday morning during their workshop, and city attorneys will meet Thursday morning during a City Attorneys' Track session.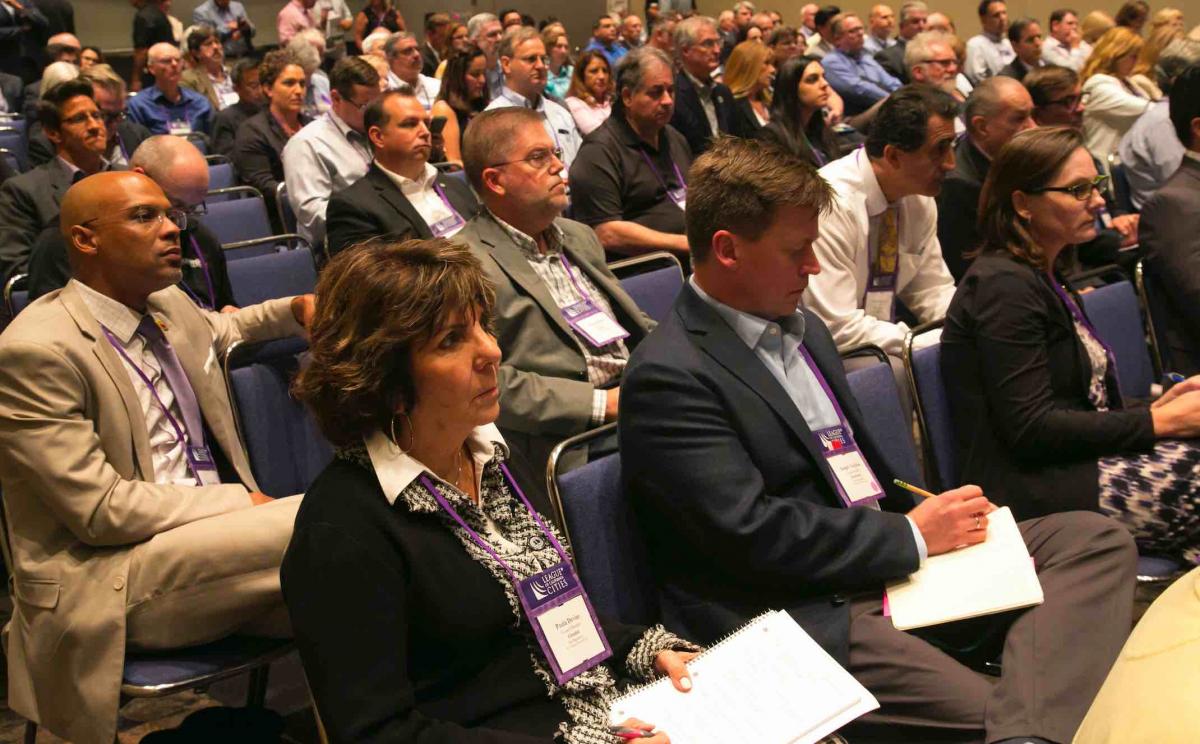 5. Review the Session Descriptions and Bookmark the Session Materials Page.
It may be hard to choose from the lineup of sessions — take some time the week before the conference to select from the 45 available options. Take it a step further: Ask the colleagues from your city with whom you are going to help cover the most popular sessions, and plan to discuss and share what you learned following the conference.
All sessions materials will be posted as they are received by the League on the mobile app (see #3) or online at www.cacities.org/2018ACmaterials. Staff highly recommends that you bookmark the session materials page to easily access the presentations you plan to attend.
Extra tip: Reviewing the materials is also an excellent way to decide if you want to attend a session.
6. Pack Smart and Plan for Getting Around.
Attending any conference can require some stamina. You'll be walking the Expo to visit innovative vendors and navigating to the Terrace Theater to hear captivating speakers at the General Sessions. In addition, you will be roaming from session to session at the Long Beach Convention Center, going out to dinner with colleagues and making your way back to your hotel. You will thank yourself later for planning ahead to avoid fatigue. Pack comfortable shoes, chargers for mobile devices and a water bottle that you can refill at convenient water stations located throughout the conference and Expo.
7. Pack Your Business Cards and Make Time for Networking.
The conference is not just about the presentations — it also provides multiple opportunities to network at scheduled events such as the Host City Reception and CitiPAC Leadership Reception. The League Diversity Caucuses events and divisions also welcome conference attendees at a variety of events. Between structured activities, you will certainly find yourself meeting and exchanging ideas with people from throughout California. Plan ahead by considering with whom you want to network — and don't forget to bring a stack of business cards.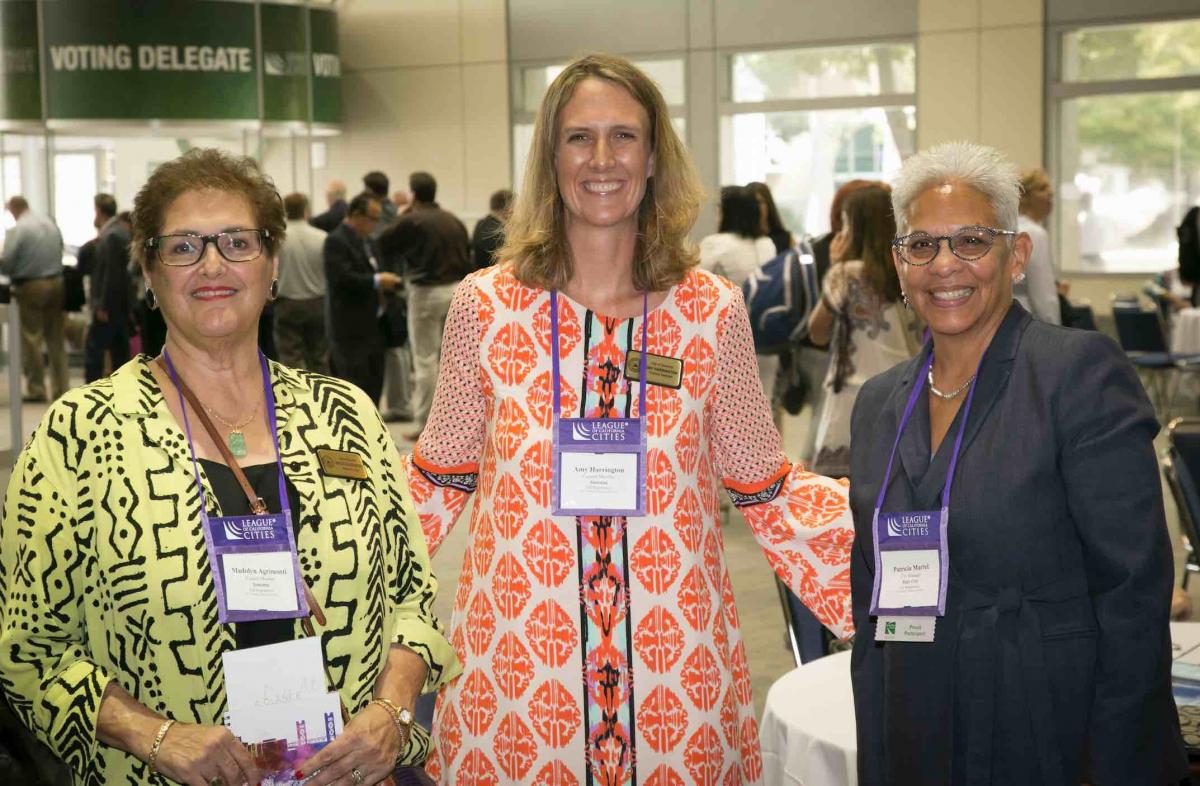 8. Review the Annual Conference Resolutions.
Policy development is a key part of the League's legislative effectiveness. Annual Conference Resolutions offer one way that city officials can participate directly in developing League policy.
Resolutions must focus on municipal issues of statewide importance and can be submitted by any elected or appointed city official, individual city, division, department and policy committee or the board of directors. Resolutions for the 2018 conference were due to the League on July 14, and all resolutions and background information are available at www.cacities.org/resolutions. A petitioned resolution can also be introduced during the conference to address any late-breaking issues.
Resolutions will be considered up to three times during the conference: at policy committee meetings, during the General Resolutions Committee meeting and at the Closing Session General Assembly.
Each city council designates a voting delegate in advance to represent your city during the General Assembly. Your city may also appoint up to two alternate voting delegates who can vote in the event that the designated voting delegate is unavailable. If you are a voting delegate or alternate, make sure to check in at the Voting Delegates Booth in the main lobby of the convention center when you arrive in Long Beach.
9. Visit the Member Services Booth.
League members have access to a wealth of information and opportunities to optimize the benefits of membership. Visit the Member Services Booth to get information on League services available to you and your city, and enter a raffle for a discounted rate at a future conference!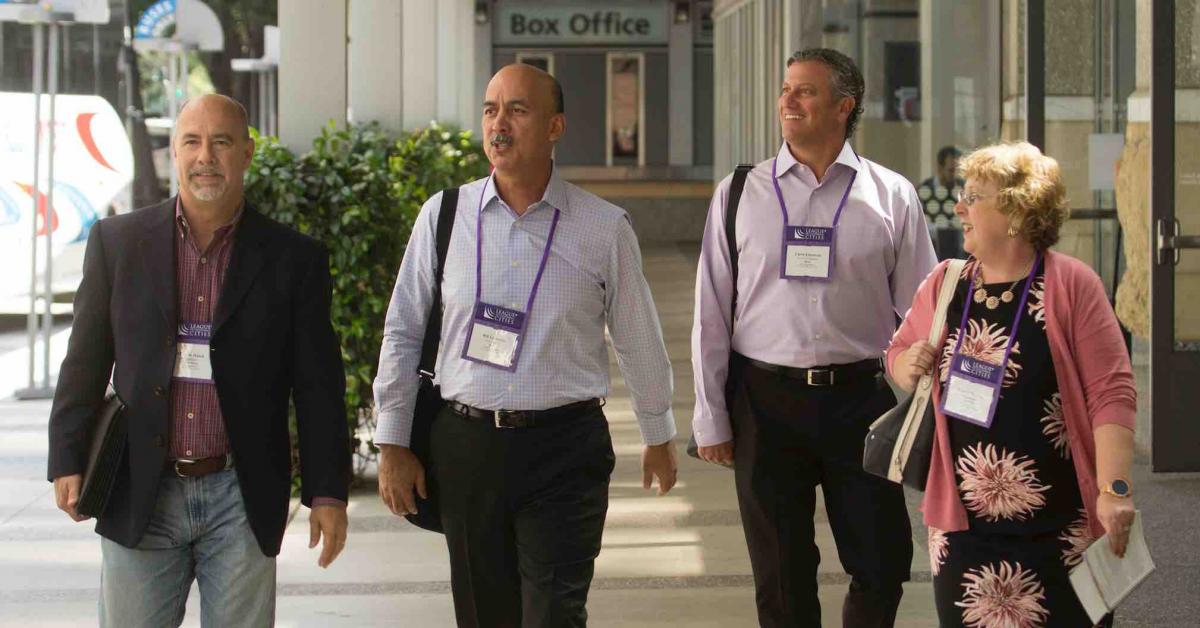 10. Find Exhibitors, League Partners, U.S. Communities Vendors and the League's 120th Anniversary Plaza — All in the Expo!
The League's 2018 Annual Conference & Expo is the largest premier event in California that connects city officials with organizations and businesses that support municipal activities. With over 260 exhibitors, the Expo floor is an essential destination during the conference.
In the Expo, attendees will also find special zones for the League Partners and U.S. Communities vendors. An exclusive Speaker Theater is located in the League Partners Village, reserved for presentations by our League Partners.
New this year: Be sure to visit the fun and interactive 120th Anniversary Plaza where attendees can test their knowledge of California and League trivia. Come earn bragging rights, and the top points-getter will win a special prize at the end of the conference!
---
Photo Credit: Jeremy Sykes, courtesy of the League of California Cities.