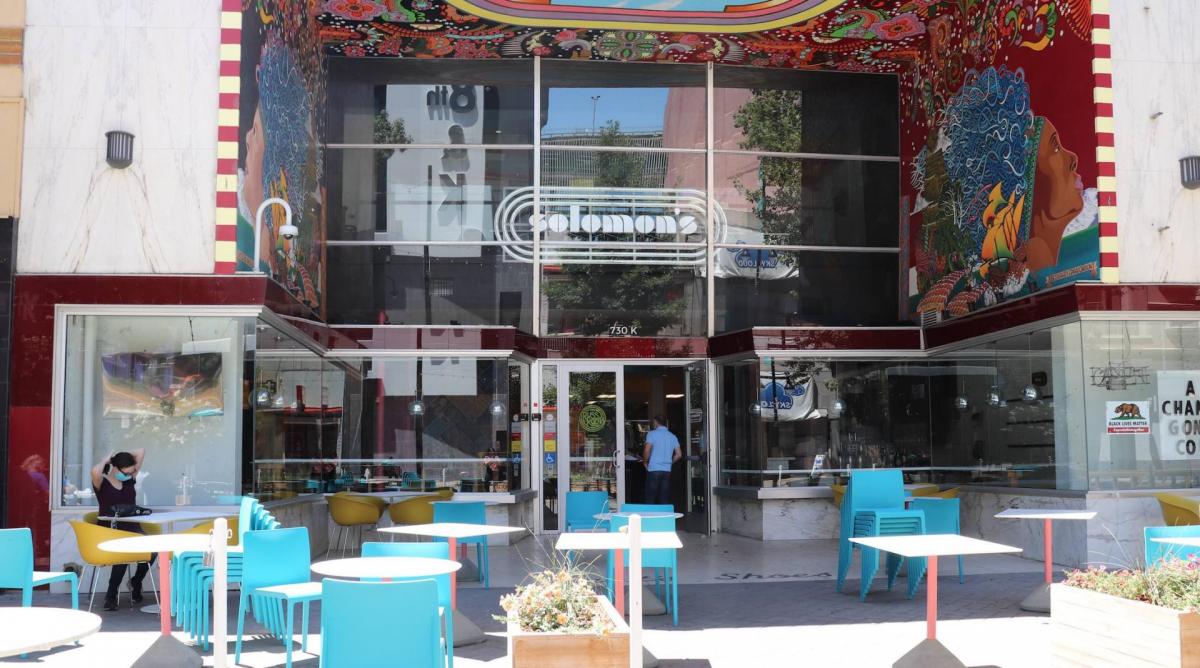 Cities Harness Creativity as They Develop Safe Reopening Plans
Amanda Cadelago is marketing manager for the League and can be reached at acadelago@cacities.org.­
---
Balancing the need to protect public health and stimulate local economic activity has been at the forefront of city leaders' minds throughout the COVID-19 pandemic. While plans for a safe reopening have had to remain fluid and flexible due to changing conditions and state guidelines, city leaders have been hard at work for several months creating plans for how businesses could safely reopen and residents can securely move around in their communities.
Cognizant of their cities' unique needs, local leaders worked tirelessly to streamline permitting, redesign city streets to facilitate safe recreation, provide grants so restaurants could create more outdoor dining opportunities, and ensure that businesses have personal protective equipment to keep both staff and patrons safe as they reopen.
Supportive Measures Help Businesses and Customers
In Fresno — even prior to Gov. Gavin Newsom's June 18 executive order that required all Californians to wear a face mask in public — Mayor Lee Brand said that the city would provide 10,000 disposable surgical masks for small businesses to hand out to their customers and 4,000 cloth masks for employees.
"We recognize that many small businesses want to reopen but are unable to provide facial coverings that are essential for everyone's health and safety," said Mayor Brand. "Masks and other personal protective equipment are an important part of managing the spread of COVID-19, so it's important for the city to step up and donate masks to the businesses most impacted by this pandemic so our citizens stay healthy and our economy can get moving again."
In San Francisco, Mayor London Breed rolled out the city's Shared Spaces Program to assist businesses by providing flexible use of sidewalks, streets, and other public spaces to serve customers. Under this program, restaurants can use a portion of the public right of way, such as sidewalks, parking lanes, streets, or other nearby public spaces like parks and plazas for restaurant pickup and outdoor dining.
San Francisco restaurants applauded the city's swift action. "We are grateful to the mayor and the city for moving so quickly to make the Shared Spaces Program a reality," said Laurie Thomas, executive director of the Golden Gate Restaurant Association. "This entailed a lot of work and coordination between departments. The ability of restaurants to soon seat patrons outside will definitely increase the chances that we can survive financially."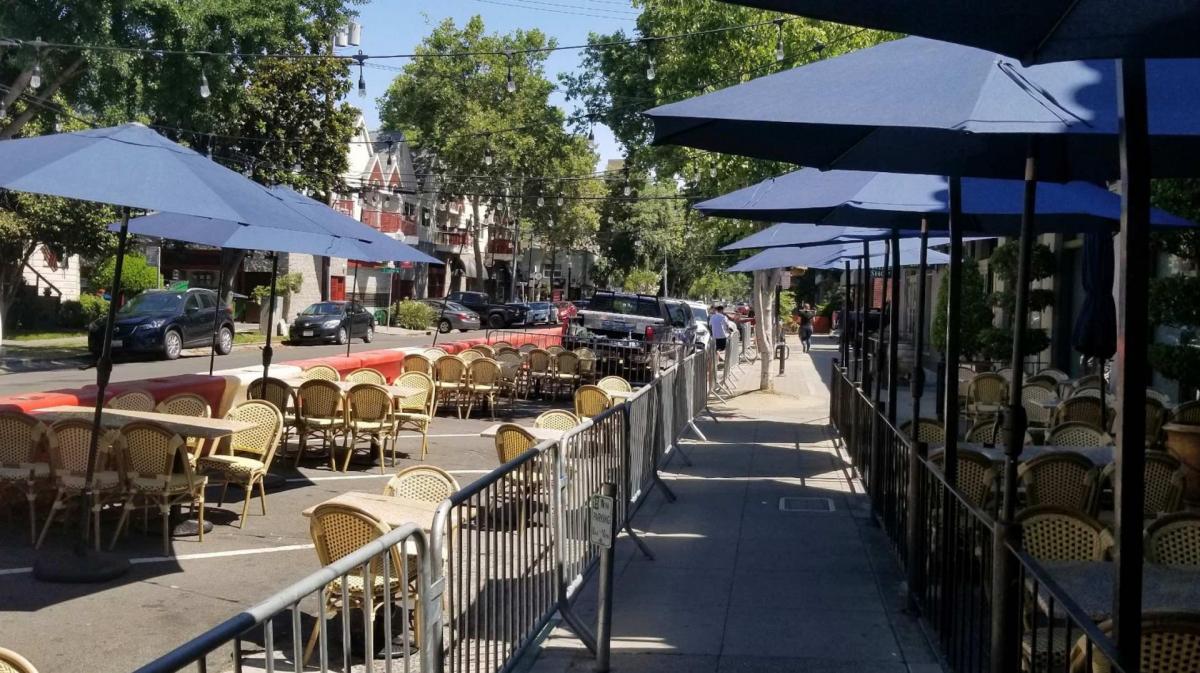 Recognizing that physical distancing will be necessary for the foreseeable future, the City of Sacramento launched an outdoor dining program called Farm to Fork Al Fresco that created an expedited permit process to allow restaurants to provide more outside dining and allocated $1 million from the federal CARES Act funding to support local restaurants. Eligible restaurants can apply for grants of up to $3,000 to pay for expenses related to physical improvements needed for outside dining including barricades, lighting, and dining furnishings.
"It is more important than ever to bring these kinds of opportunities to local small businesses," said Sacramento Assistant City Manager Michael Jasso. "We are pleased to support the variety of restaurants across the city through this effort as we celebrate the diversity that makes our city great."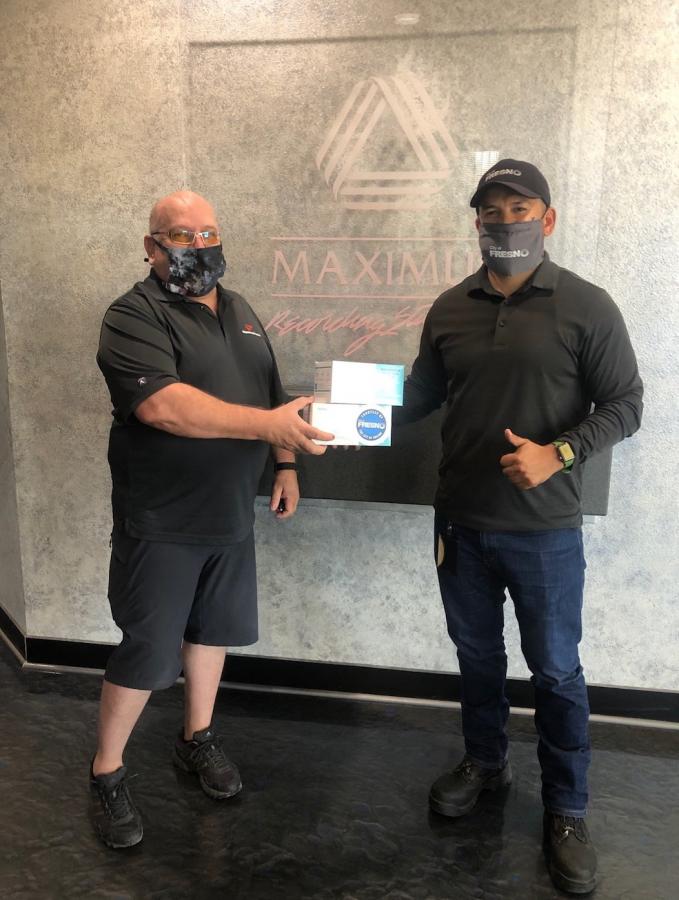 Reducing Vehicle Traffic to Accommodate Pedestrians and Physical Distancing
In Long Beach, city leaders took a creative approach to support local businesses and make it easier for people to move throughout the city. City leaders rolled out an open streets initiative to limit cut-through traffic on select streets and activate these areas for walking, bicycling, wheelchair accessibility, and restaurant use.
"Long Beach is reopening our economy, and we are committed to helping businesses do so safely by offering additional space outdoors," said Mayor Robert Garcia.
Several cities in Northern California, including Alameda, Foster City, Petaluma, Redwood City, and San Mateo, also restricted or reduced traffic on designated roads so residents would have more space for physically distanced exercise. Open streets without traffic offer a great way for residents to safely be outside and for businesses to increase their foot traffic; this also helps reduce greenhouse gas emissions.
While different regions and industry sectors opened at various times, the desire to safely reopen businesses and provide residents with opportunities to carefully shop, exercise, and move about their communities was a common theme guiding city leaders' decisions. Creativity was at the heart of cities' efforts to put into place new protocols and procedures to prevent the spread of COVID-19 while setting the stage for a strong local economic recovery.
---
Related Resources
Cities Use Technology to Keep Constituents Informed and Engaged During Pandemic
In an Unprecedented Crisis, Local and State Leaders Step Up
California Cities Demonstrate Resiliency and Leadership During COVID-19 Crisis
---
Photo credits: Top, courtesy of the Downtown Sacramento Partnership; sidewalk photo, courtesy of the League of California Cities; delivery photo courtesy of the City of Fresno