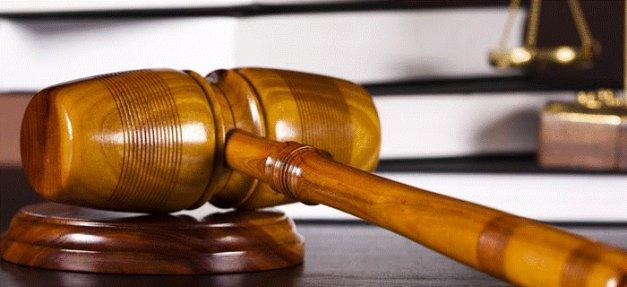 2013 League of California Cities Annual Conference Resolution #2
RESOLUTION REFERRED TO PUBLIC SAFETY POLICY COMMITTEE
2. A RESOLUTION OF THE LEAGUE OF CALIFORNIA CITIES CALLING UPON THE GOVERNOR AND LEGISLATURE TO ENTER INTO DISCUSSION WITH LEAGUE AND CALIFORNIA POLICE CHIEFS' ASSOCIATION REPRESENTATIVES TO IDENTIFY AND ENACT STRATEGIES THAT WILL ENSURE THE SUCCESS OF PUBLIC SAFETY REALIGNMENT FROM A LOCAL MUNICIPAL LAW ENFORCEMENT PERSPECTIVE.
Source: Public Safety Policy Committee
Concurrence of five or more cities/city officials: Cities of Arroyo Grande, Covina; Fontana; Glendora; Monrovia; Ontario; Pismo Beach; and Santa Barbara
Referred to: Public Safety Policy Committee
THE LEAGUE OF CALIFORNIA CITIES DOES HEREBY RESOLVE AS FOLLOWS:
WHEREAS, in October 2011 the Governor proposed the realignment of public safety responsibilities from state prisons to local government as a way to address recent court orders in response to litigation related to state prison overcrowding, and to reduce state expenditures: and
WHEREAS, the Governor stated that realignment needed to be fully funded with a constitutionally protected source of funds if it were to succeed; and
WHEREAS, the Legislature enacted the realignment measures, AB 109 and AB 117, and the Governor signed them into law without full constitutionally protected funding and liability protection for stakeholders; and
WHEREAS, California currently has insufficient jail space, probation officers, housing and job placement programs, medical and mental health facilities, lacks a uniform definition of recidivism; and utilizes inappropriate convictions used to determine inmate eligibility for participation in the realignment program; and
WHEREAS, since the implementation of realignment there have been numerous issues identified that have not been properly addressed that significantly impact municipal police departments' efforts to successfully implement realignment; and
WHEREAS, ultimately many of these probationers who have severe mental illness are released into communities where they continue to commit crimes that impact the safety of community members and drain the resources of probation departments and police departments throughout the state; and
WHEREAS, an estimated 30 counties were operating under court-ordered or self-imposed population caps before realignment , and the current lack of bed space in county jails has since led to many convicted probationers being released early after serving a fraction of their time; with inadequate to no subsequent supervision, leaving them free to engage in further criminal offenses in our local cities; and
WHEREAS, there is increasing knowledge among the offender population which offenses will and will not result in a sentence to state prison, and many offenders, if held in custody pending trial, that would be sentenced to county jail are ultimately sentenced to time served due to overcrowding in county facilities; and
WHEREAS, there are inadequate data bases allowing local police departments to share critical offender information among themselves, with county probation departments, and with other county and state law enforcement entities; and
WHEREAS, local police departments have not received adequate funding to properly address this new population of offenders who are victimizing California communities; and
NOW, THEREFORE, BE IT RESOLVED by the General Assembly of the League of California Cities, assembled in Sacramento on September 20, 2013, to request the Governor and State Legislature to immediately enter into discussions with League representatives and the California Police Chiefs' Association to address the following issues:
The need to fully fund municipal police departments, including those under contract with a county sheriff's department, with constitutionally protected funding to appropriately address realignment issues facing front line law enforcement. This funding would not diminish current revenue streams flowing to counties for this purpose, and would augment the ability of local law enforcement in general to monitor offenders. Since county realignment funding would not be affected, contract cities who have law enforcement services provided to them by county agencies would not suffer any reduction in service;
Amend appropriate sections of AB 109 to change the criteria justifying the release of non-violent, non-serious, non-sex offender inmates (N3) inmates to include their total criminal and mental health history instead of only their last criminal conviction;
Establish a uniform definition of recidivism with the input of all criminal justice stakeholders throughout the state;
Enact legislation that will provide local law enforcement the option for city police officers assigned to make compliance checks on AB 109 offenders to independently authorize flash incarceration for offenders on post-release community supervision. Flash incarceration shall be for up to 96 hours in Type I municipal jails, as specified by AB 986 (Bradford), or for up to 10 days in Type II county jails.
Establish oversight procedures to encourage transparency and accountability over the use of realignment funding;
Implement the recommendations identified in the California Little Hoover Commission Report #216 dated May 30, 2013;
Provide for greater representation of city officials on the local Community Corrections Partnerships. Currently AB 117 provides for only one city official (a police chief) on the 7-member body, 6 of which are aligned with the county in which the partnership has been established. As a result, the counties dominate the committees and the subsequent distribution of realignment funds.
Provide, either administratively or by legislation, an effective statewide data sharing mechanism allowing state and local law enforcement agencies to rapidly and efficiently share offender information to assist in tracking and monitoring the activities of AB 109 and other offenders.
---
This article appears in the October 2013 issue of Western City
Did you like what you read here? Subscribe to Western City
---