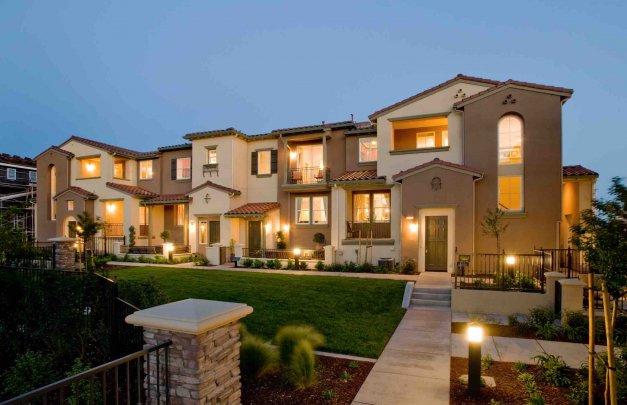 2017 Legislative Session Makes Many Changes to California Housing Law
Jason Rhine is a legislative representative for the League and can be reached at jrhine@cacities.org.
---
California faces significant housing affordability and supply challenges, especially in coastal regions where the technology sector has experienced booming high-wage job growth combined with limited housing construction.
State housing officials estimate that 180,000 homes need to be built each year to keep pace with population growth. Over the past decade, on average, less than half that number have been constructed annually.
What Caused the Problem and How Can It Be Fixed?
Several factors helped create the current situation. The massive withdrawal of state funding for affordable housing has certainly contributed to the affordability crisis. Since the state eliminated redevelopment agencies in 2011, local agencies have lost over $5 billion for affordable housing. The proceeds of the state housing bond (Proposition 1C of 2007) have been expended. Furthermore, since the 1980s the federal government has been backing out of funding affordable housing, which compounds these factors. Despite the state budget flourishing in recent years due to infusions of income tax, no significant funds (other than some cap-and-trade dollars) have been allocated for affordable housing.
In an effort to address some of the barriers to housing construction at the state and local levels, lawmakers introduced more than 130 bills in the 2017 legislative session, many focused on reducing or eliminating local land-use authority and discretion. After months of negotiations and public hearings, 15 bills made it into the "Housing Package" and Gov. Jerry Brown signed them. These bills fall into three main categories: funding, streamlining and local accountability.
League Blueprint for More Housing Takes on the Challenge
The Housing Package includes the League's "Blueprint for More Housing," which comprises two key funding measures: SB 2 (Atkins), a real-estate transaction fee that is projected to generate hundreds of millions of dollars annually and SB 3 (Beall), a $4 billion housing bond. A third essential bill, SB 540 (Roth), streamlines housing approval.
Housing Package of Bills Signed by the Governor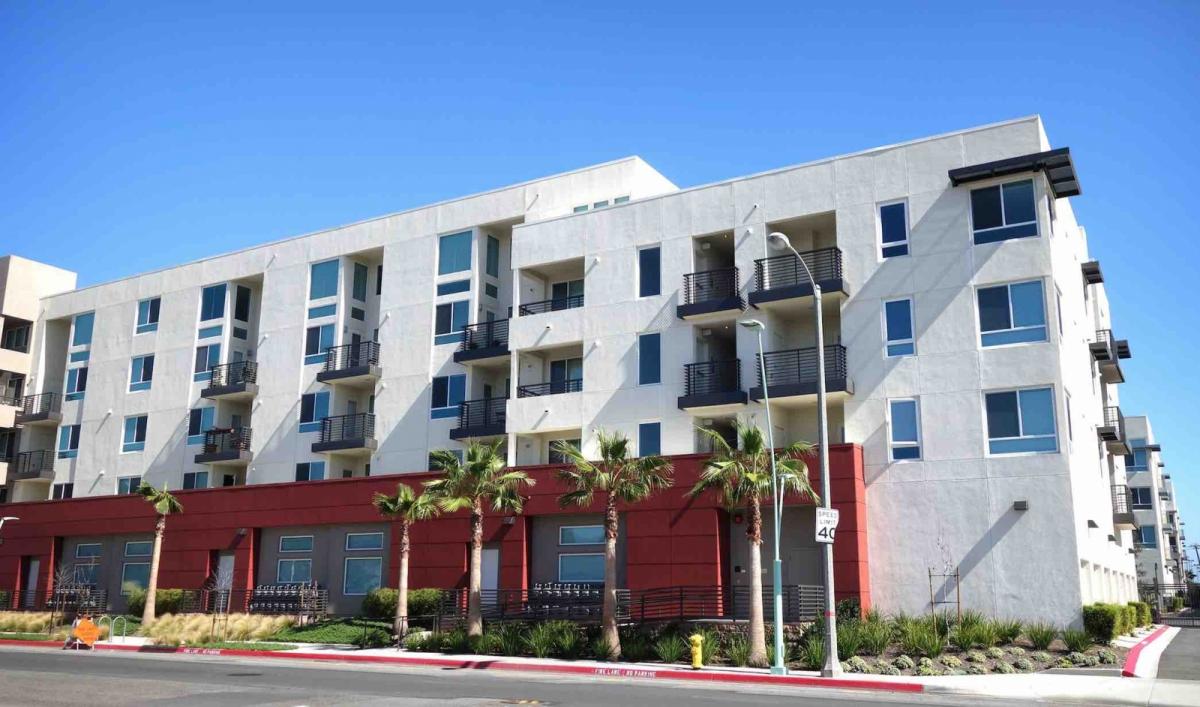 Funding Bills
AB 571 (E. Garcia, Chapter 372, Statutes of 2017) Farmworker Housing Tax Credits makes changes to the farmworker housing tax credit set-aside within the Low-Income Housing Tax Credit Program and to the state Department of Housing and Community Development (HCD) Office of Migrant Services. These changes make it easier to develop farmworker housing by easing qualifications for the tax credit program.
SB 2 (Atkins, Chapter 364, Statutes of 2017) Building Homes and Jobs Act is projected to generate hundreds of millions of dollars annually for affordable housing, supportive housing, emergency shelters, transitional housing and other housing needs via a $75 to $225 recording fee on specified real estate documents. For 2018, 50 percent of the funds collected are directed to local governments to update planning documents. Beginning in 2019 and for subsequent years, 70 percent of the proceeds are allocated to local governments through the federal Community Development Block Grant formula, so that the funds may be used to address housing needs at the local level.
SB 3 (Beall, Chapter 365, Statutes of 2017) Veterans and Affordable Housing Bond Act of 2018 places a $4 billion general obligation bond on the November 2018 ballot to provide funding for affordable housing programs and the veterans home ownership program (CalVet). If approved by voters, SB 3 would fund the following existing programs:
Multifamily Housing Program — $1.5 billion;
Transit-Oriented Development Implementation Program — $150 million;
Infill Incentive Grant Program — $300 million;
Joe Serna, Jr. Farmworker Housing Grant Fund — $300 million;
Local Housing Trust Fund Matching Grant Program — $300 million;
CalHome Program — $300 million;
Self-Help Housing Program — $150 million; and
CalVet Home Loan Program — $1 billion.
Streamlining/Planning Bills
AB 73 (Chiu, Chapter 371, Statutes of 2017) Planning and Zoning: housing sustainability districts allows a city or county to create a housing sustainability district to complete upfront zoning and environmental review so that it can receive incentive payments for development projects that are consistent with the jurisdiction's ordinance.
AB 879 (Grayson, Chapter 374, Statutes of 2017) Planning and Zoning: housing element requires HCD to study the Mitigation Fee Act (MFA) and determine the reasonableness of local development fees and develop findings and recommendations on potential amendments to the MFA to substantially reduce fees for residential development.
AB 1397 (Low, Chapter 375, Statutes of 2017) Local Planning: housing element; inventory of land for residential development revises the inventory of land suitable for residential development identified in a city's housing element to include vacant sites and sites that have "realistic and demonstrated potential" for redevelopment to meet a portion of the locality's housing need for a designated income level. AB 1397 also requires cities and counties to demonstrate local efforts to remove "nongovernmental constraints" that limit housing construction, including the cost of land or rental rates, despite the fact that local governments have no control over these constraints.
AB 1505 (Bloom, Chapter 376, Statutes of 2017) Land Use: zoning regulations clarifies and strengthens local authority to enact inclusionary rental housing programs, in accordance with the jurisdiction's police power.
AB 1521 (Bloom, Chapter 377, Statutes of 2017) Land Use: notice of proposed change; assisted housing developments strengthens the Preservation Notice Law regarding the preservation of state-assisted housing developments by requiring an owner of an assisted housing development to accept a bona fide offer to purchase from a qualified purchaser.
SB 35 (Wiener, Chapter 366, Statutes of 2017) Planning and Zoning: affordable housing; streamlined approval process requires nearly every city to ministerially approve multifamily housing developments that are consistent with existing locally adopted plans and zoning ordinances without any new project-level analysis. A city is subject to SB 35 if it:
Is an urbanized area (population over 50,000) or urban cluster (population over 2,500, but less than 50,000); and
Issued fewer housing permits than the Regional Housing Needs Allocation (RHNA) for each income category.
SB 35 further restricts development by excluding sites within the coastal zone, important habitat areas, high fire hazard zones, delineated earthquake fault zones unless mitigated, floodplains, prime farmland and hazardous waste sites. Developers that use SB 35 streamlining must pay prevailing wage, ensure that skilled and trained workers completed the development and set aside 10 to 50 percent of the units for affordable housing. SB 35 sunsets in 2026.
SB 166 (Skinner, Chapter 367, Statutes of 2017) Residential Density and Affordability amends the No Net Loss Zoning law to require local governments to maintain adequate housing sites at all times throughout the planning period for all levels of income. This measure prohibits a city, county or city and county from permitting or causing its inventory of sites identified in a housing element to be insufficient to meet its remaining unmet share of the regional housing need for lower and moderate-income households.
SB 540 (Roth, Chapter 369, Statutes of 2017) Workforce Housing Opportunity Zone streamlines the housing approval process by having cities identify Workforce Housing Opportunity Zones, in which enhanced planning, necessary environmental reviews and public engagement occur at the front end of the process. After completing and adopting the Specific Plan and environmental impact report, the housing project will be approved ministerially without any additional review. SB 540 provides a grant or loan to fund upfront planning and environmental review.
Enforcement Bills
AB 72 (Santiago, Chapter 370, Statutes of 2017) Housing provides HCD broad new authority to review any action by a city or county that HCD determines is inconsistent with an adopted housing element and allows HCD to decertify an approved housing element. AB 72 also allows HCD to review and refer to the attorney general alleged violations of state law, including the Housing Accountability Act, No Net Loss, Density Bonus and anti-discrimination housing statutes.
AB 1515 (Daly, Chapter 378, Statutes of 2017) Planning and Zoning: housing requires housing projects to be deemed consistent, compliant and conforming with an applicable plan, if there is substantial evidence that would allow a reasonable person to conclude that the housing development project or emergency shelter is consistent, compliant
or conforming.
SB 167 (Skinner, Chapter 368, Statutes of 2017) Housing Accountability Act and AB 678 (Bocanegra, Chapter 373, Statutes of 2017) Housing Accountability Act make a number of changes to the Housing Accountability Act. Most notably, SB 167 requires housing project denials to be supported by findings that are based on "a preponderance of evidence" rather than "substantial evidence." SB 167 also imposes mandatory fines of $10,000 on cities that fail to comply with a judge's order within 60 days and allows enhanced fines (multiplied by a factor of five) if a city acts in bad faith.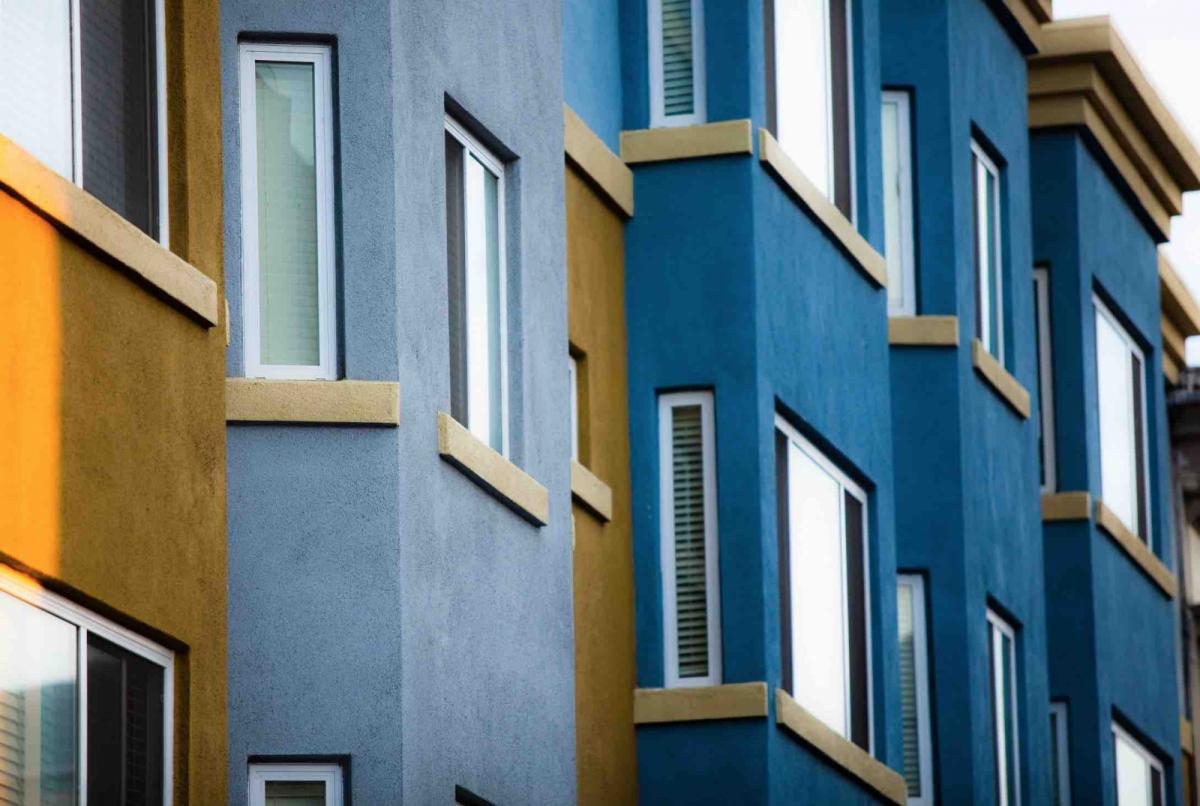 Outlook for the 2018 Legislative Session
At the bill-signing ceremony for the 2017 Housing Package, many law-makers insisted that this was only the first step in addressing California's housing affordability and supply crisis. Many more bills will likely be introduced in January and February 2018, adding to the dozens of other housing bills still pending and technically eligible for a vote. Housing policy will continue to generate extensive activity during the 2018 legislative session.
Related Resources for Cities
In December, the League releases its 2017 Legislative Briefing Book, which contains a detailed appendix focused on all of the key housing-related bills signed by the governor. The League is also offering A 2018 Guide to New Housing Law in California to help cities understand the changes to the state's housing laws and actions that can be taken to prepare for these changes. For more information, visit www.cacities.org/housing.
---
Photo credit: Apartment building with palm trees, J.D.S./Shutterstock.com; Blue apartments, Halbergman.
---
This article appears in the December 2017 issue of Western City
Did you like what you read here? Subscribe to Western City
---