Annual Conference Preview
Lorraine Okabe is assistant director of education and conferences for the League. For more information about the conference, visit www.cacities.org/AC.
---
Cities Guiding Healthy Government
San Diego Convention Center September 5-7
Plan now to attend! The League of California Cities 2012 Annual Conference & Expo provides a unique opportunity for city officials and staff to learn from policy-makers and experts working together to help cities guide healthy government. The conference offers timely topics and quality content to help better serve your city, and the Expo showcases a wide range of products and services designed to improve efficiency and save money.
New Conference Schedule Highlights
This year's conference schedule features a number of changes from previous years. On Wednesday evening, Sept. 5, the Grand Opening of the Expo Hall will be held in conjunction with the Host City Reception from 6:00 to 8:00 p.m. The Expo will be open from 10:00 a.m. to 4:00 p.m. on Thursday, Sept. 6, and no competing events are scheduled from 11:00 a.m. to 1:00 p.m. that day. The Expo concludes at 4:00 p.m. on Thursday and will not be open on Friday.
The General Assembly will be held on Friday, Sept. 7, from noon to 2:00 p.m. Delegates will vote on resolutions, and new League board members will be sworn in during the Annual Business Meeting.
Throughout the conference, enjoy CityTalks — a new learning format consisting of 20-minute sessions. Each session features one speaker who will share great ideas to change attitudes and inspire creative approaches.
Featured Speaker: Marie Lopez Rogers
Hear from the National League of Cities First Vice President Marie Lopez Rogers, mayor of Avondale, Arizona. Rogers is the city's first Latina mayor. She has been widely recognized for her dedication and accomplishments in local government. Rogers will address the conference during the Opening General Session on Wednesday, Sept. 5, which begins at 4:00p.m.
League Policy Development
A key part of the League's legislative efforts focuses on policy development. The resolutions process conducted during the conference provides one way that city officials can directly participate in the development of League policy. The deadline for submitting resolutions is Saturday, July 7. Policy committees will review resolutions on Wednesday, Sept. 5. The General Resolutions Committee will meet on Thursday, Sept. 6 to make recommendations. The General Assembly will convene at the Annual Business Meeting on Friday, Sept. 7 to vote on the resolutions brought forward for consideration.
Register Now to Attend
Visit www.cacities.org/AC for registration options and more information. See you in San Diego!
---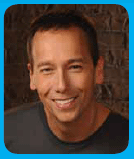 Peter Kageyama: Featured Speaker
Peter Kageyama has traveled the world learning and speaking about community development and grassroots engagement.
His book For the Love of Cities explores in detail the value of emotional engagement with our cities, how that connection is created and nurtured and how it can be turned into a development resource for places. Kageyama has produced three Creative Cities Summits in Florida, Michigan and Kentucky. A self-described "recovering attorney," Kageyama will share inspiring stories of community passion from throughout the nation during his General Session keynote address on Thursday, Sept. 6, beginning at 9:45 a.m.
---
This article appears in the July 2012 issue of Western City
Did you like what you read here? Subscribe to Western City
---