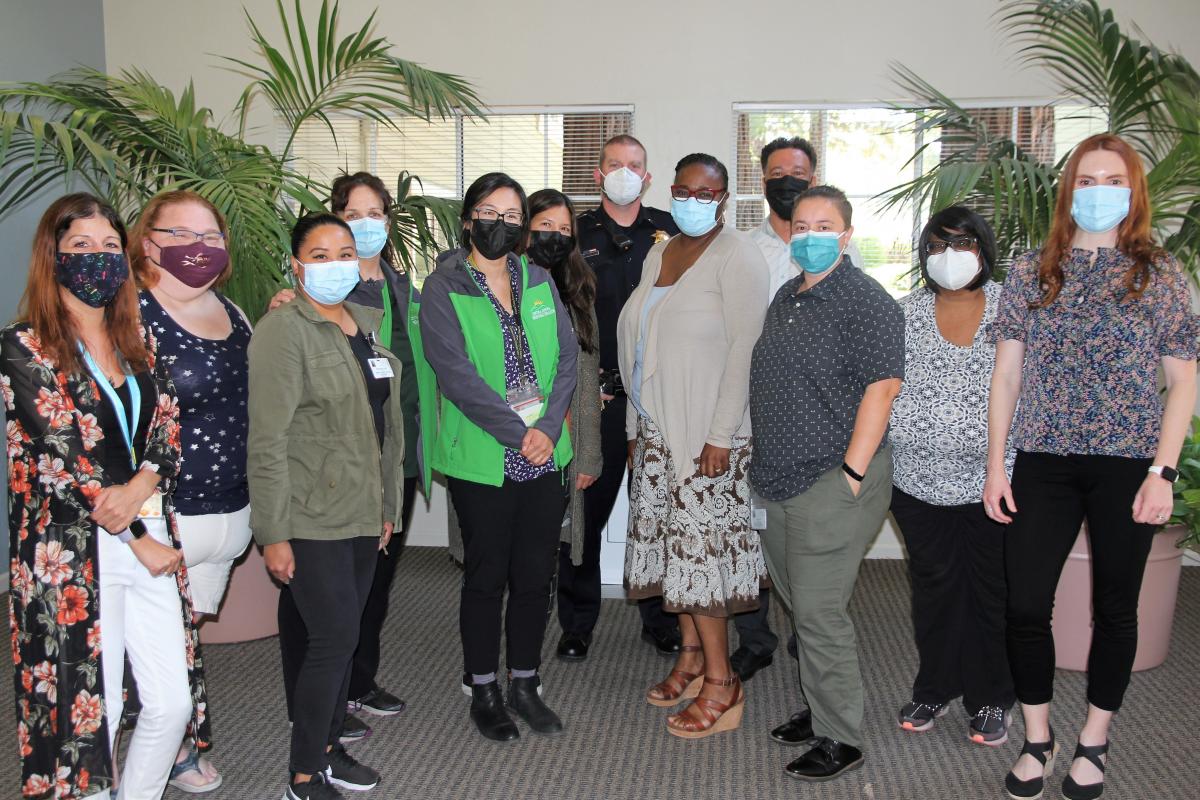 Anyone, anywhere, anytime: 19 cities and towns transform behavioral health crisis response and care
The 19 cities and towns of Contra Costa County won the 2022 Helen Putnam Award for Excellence in the Intergovernmental Collaboration category. For more information about the award program, visit www.helenputnam.org.
---
What comes to mind when you think of an emergency that requires a 911 response? Typically, a fire, a crime, or a medical emergency. But what happens when that crisis involves someone experiencing a behavioral health emergency? That question has been top of mind for officials in the 19 cities and towns within Contra Costa County for the past several years (1).
Originally stemming from a fatal 2019 encounter between police and a young man experiencing a mental health crisis, this question was amplified by other law enforcement responses to behavioral health challenges and the killing of George Floyd.
City officials throughout Contra Costa County wanted to provide coordinated, culturally competent, and compassionate emergency behavioral health care. Recognizing that pooling their resources could create greater results, they formed a unique partnership that has led to an evolving system of care and response available to anyone, anywhere, and at any time.
A system stretched too thin
Located in the East Bay area, more than 1.1 million people call Contra Costa County home. According to Contra Costa County Health Services, an estimated one in five of those residents has struggled with behavioral health issues. For many, 911 was their primary source of mental health care. In 2019, nearly 13% of the county's emergency medical calls were tied to behavioral health struggles, particularly among people experiencing homelessness.
Like most cities and counties in California, Contra Costa County had a complex and fragmented system of behavioral health intervention and treatment programs. Behavioral health calls were routed through 911 and handled like fire, crime, or medical emergencies. Given the limited number of mental health evaluation teams, police were usually the first, and frequently only, staff to arrive on the scene.
However, the presence of a uniformed officer often exacerbated the crisis. Officer training was inconsistent for these types of calls, and the sight of an officer can be a trigger for some experiencing a crisis. In Contra Costa County, this frequently resulted in involuntary psychiatric holds — between 10,000 and 11,000 each year. Moreover, the county's only psychiatric emergency services facility had 16 beds for incoming clients, leading to many premature discharges.
It was clear that additional resources for emergency behavioral health care were needed. But officials also needed to reimagine emergency behavioral health care and response from the ground up.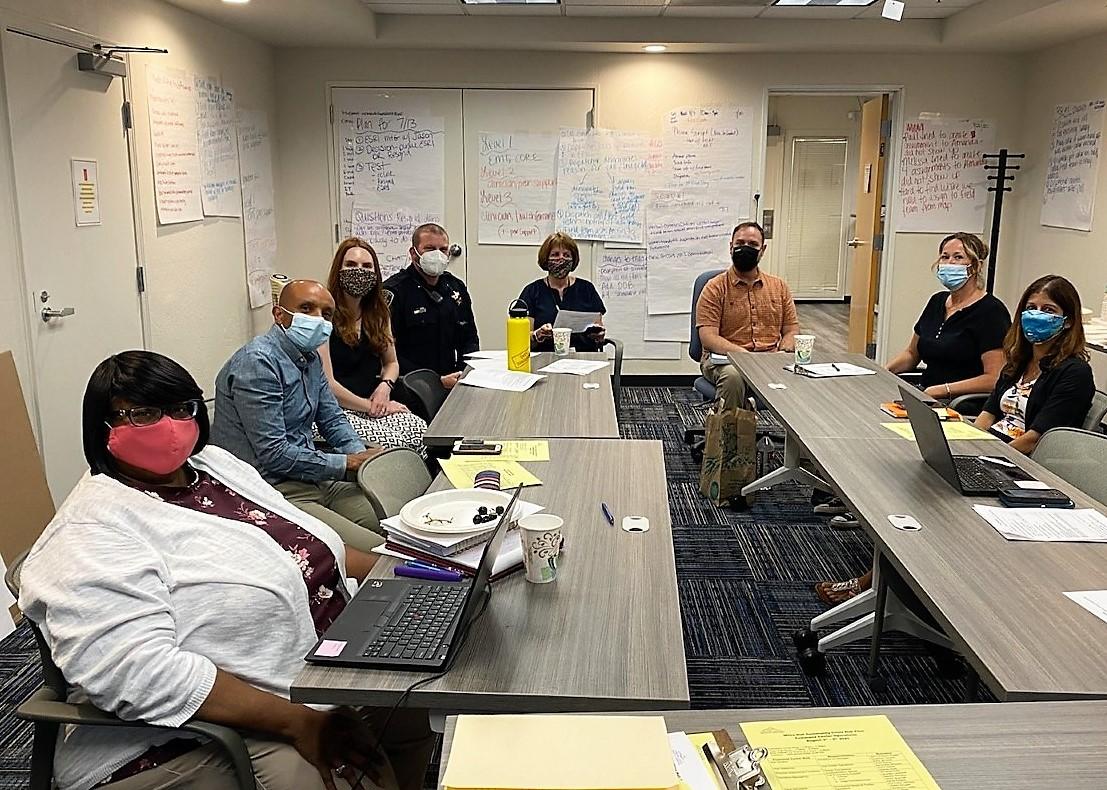 Crafting a regional model
The initial focus was to identify the specific needs of each of the cities and towns in Contra Costa County. Some early stakeholders suggested using non-law enforcement programs that are effectively used in other parts of the country, such as the CAHOOTS model in Eugene, Oregon.
However, they quickly realized an off-the-shelf solution would not be the most effective one. To ensure that the resulting program would be sustainable and successful in the long term, they needed to have a conversation with the community — both those who experience mental health challenges, as well as those who advocate for and serve them.
But even together, the 19 communities did not have the resources needed to bring their vision to fruition. In June 2020, then-Walnut Creek Mayor Loella Haskew reached out to the county board of supervisors about a regional partnership with the county's support.
"It was going to take more than just a coalition of the willing in those cities where the call for action had been most pressing," Haskew said. "With funding and staffing flowing from the state to counties in the health arena, we needed every regional agency on board with the collaboration."
In coordination with county leaders, city managers from each of the 19 communities offered support and staff time while the county took on an organizational management role. A team of city managers and county staff acted as project sponsors and advisors, providing input, guidance, and resources.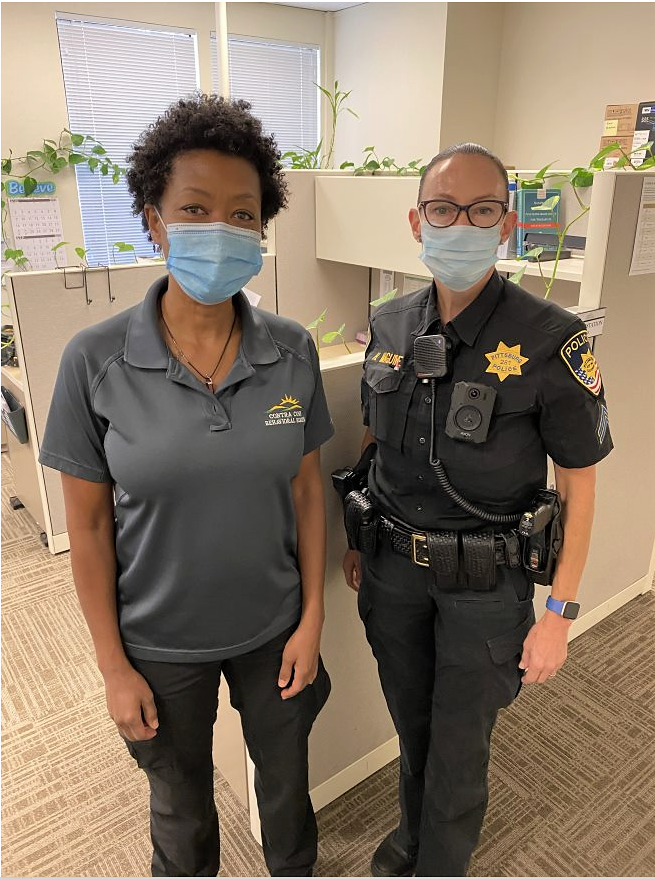 Meanwhile, the county formed and led a multidisciplinary project team. Comprised of emergency responders, county health professionals, people with lived behavioral health experience, homeless advocates, and community-based organizations, the team began with a sophisticated design process, taking a deep dive into every aspect of crisis response provided in the county.
During the process, dispatchers, police officers, clinicians, and community organizations shared insights about how they handled such calls and offered input for improvement. A series of standalone collaborative sessions, often lasting several days in a row, were held, each with a focus on a particular aspect of mental health response.
Those deep dives helped expedite the project and develop solutions for potential roadblocks, such as the different ways each jurisdiction or entity handled the calls, which the team then designed solutions for.
The team also listened closely to those with lived experiences and gathered input from community partners. Residents and advocates voiced the need for appropriate and accessible facilities to treat clients and ongoing access to that care. From these discussions and events, a new model was born: Anyone, Anywhere, Anytime (A3).
"Our communities recognized an unmet health need, and our city managers supported the effort to find better solutions for crisis behavioral health care," Contra Costa County Health Director Anna Roth said. "It has taken coordination, investment, and expertise to develop A3, and I am inspired by the way our city managers came together with vision, clarity, and support for this program."
The region now had a clear mission: Provide timely and appropriate behavioral health services to all county residents. It just needed the resources to achieve it.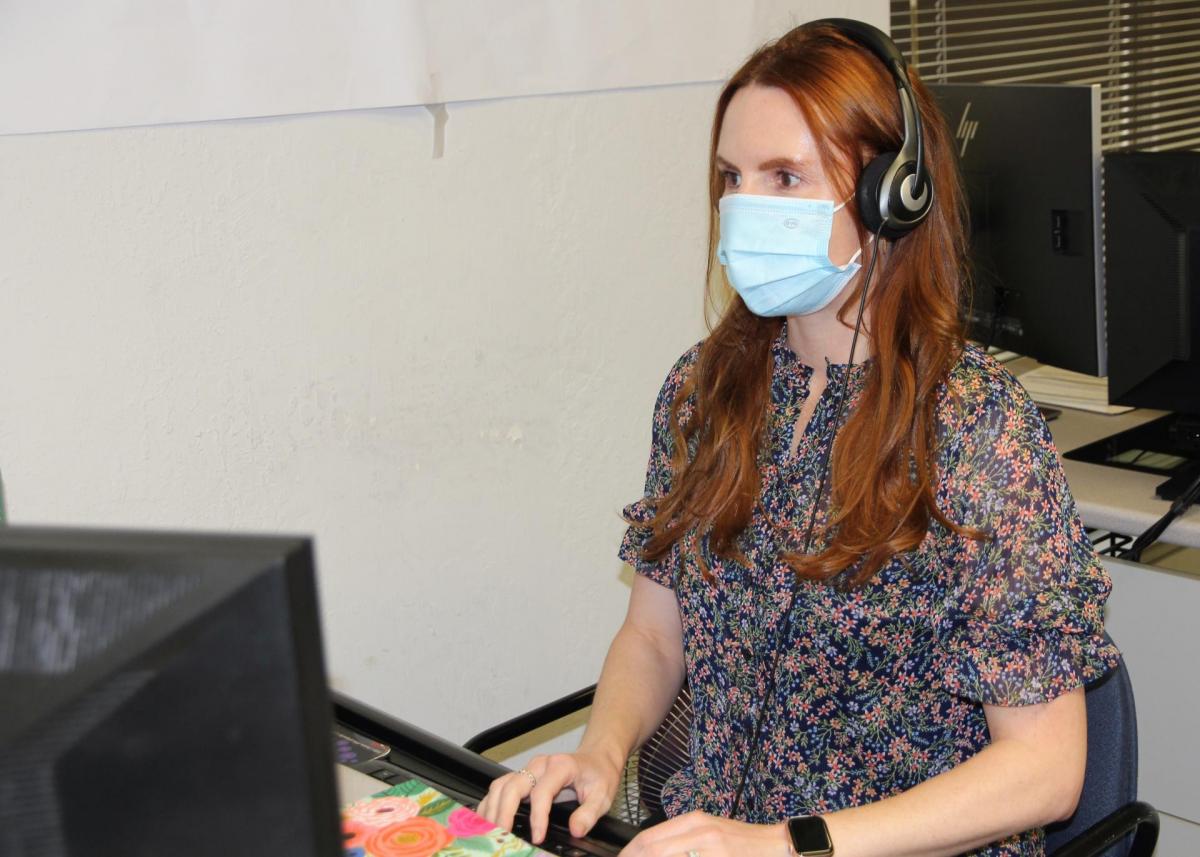 What anyone, anywhere, and anytime looks like
Better behavioral health care service was also on the mind of Contra Costa County residents. Later in 2020, they demonstrated their buy-in by approving a countywide sales tax measure. A one-time allocation of $5 million and an ongoing annual contribution of $20 million by the board of supervisors were allocated to support the program and hire crisis response teams comprised of mental health clinicians and substance abuse counselors.
The county also established a pilot call center hub with licensed clinicians and peer support staff to triage calls and dispatch mobile crisis response teams proportionate to the need. Clinicians and social workers are the first responders to nonviolent situations. And although they partner with law enforcement when someone poses a physical threat, the primary response is treatment, not law enforcement.
"We all know that no matter how incredible a peace officer may be, the simple presence of a law enforcement uniform can cause escalation during a behavioral health emergency," San Ramon Police Chief Denton Carlson said. "Being part of this group and witnessing everyone work together to improve our community's response to those in crisis has been a tremendous and heartwarming experience."
As of October 2022, the call center is operating 50 hours a week, with a goal of operating 24/7 by December 2023. Contra Costa County resident Jennifer Tuipulotu, who used to call the sheriff's office directly in hopes of quicker emergency services, feels a sense of relief with the new program.
"It was a difficult decision to make when my family member was experiencing symptoms from a medical condition that was causing a mental health emergency," Tuipulotu said. "It felt as if I were calling because a crime was being committed, not to mention that in the back of my mind, I would wonder what if things went wrong. A3 gave our family hope and options."
There are also three mobile crisis response teams in place, with the goal of increasing that number to 34 by the end of 2023. This will allow the county or a city to respond to a mental health crisis within 10 minutes anywhere in the county. Federal funding is being used to build an additional treatment center for ongoing, post-crisis care.
Getting 19 municipalities to move in one direction was no small feat. "As city managers, we all recognized that this was an incredibly heavy lift," Walnut Creek City Manager Dan Buckshi said. "We were asking our fellow cities and the County Health Department to take on an enormous challenge at a time when we were already dealing with the most difficult health crisis of our lifetime."
Nonetheless, A3 could not have been built without the support of those municipalities. Intergovernmental collaboration allowed those 19 cities and towns to succeed where one could not. Each community has contributed to the development of a completely new model of crisis response.
"Effectively responding to mental health emergencies, by establishing A3 as the fourth arm of emergency response in Contra Costa County, is transformational and will have a lasting impact on public health," Concord City Manager Valerie Barone said.
Teresa Gerringer, tgerringer@lovelafayette.org, is the mayor of Lafayette; Matt Francois, francois@walnut-creek.org, is the mayor of Walnut Creek; Dominic Aliano, dominic.aliano@cityofconcord.org, is the mayor of Concord. Watch this video for a brief overview of the project.
(1) There are 19 cities and towns in Contra Costa County: Antioch, Brentwood, Clayton, Concord, Danville, El Cerrito, Hercules, Lafayette, Martinez, Moraga, Oakley, Orinda, Pinole, Pittsburg, Pleasant Hill, Richmond, San Pablo, San Ramon, and Walnut Creek.