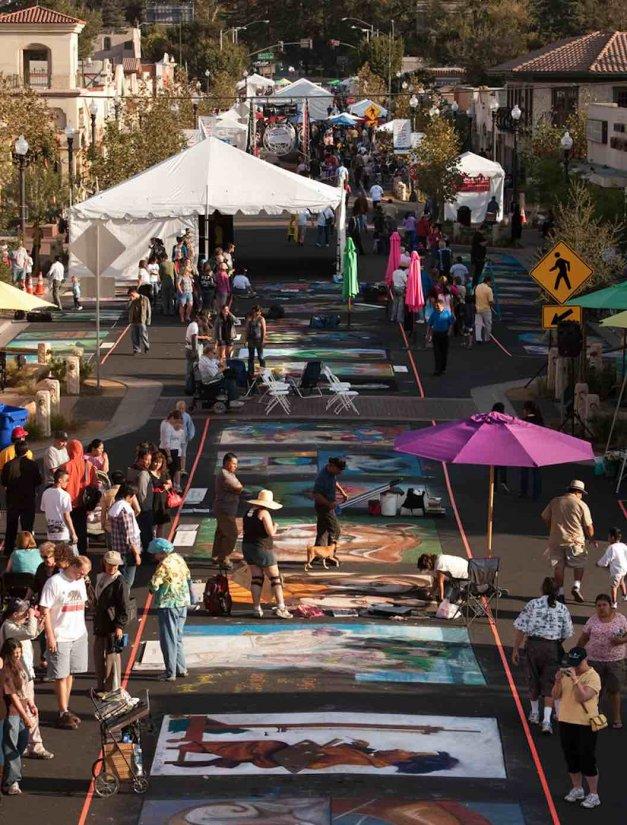 Arts and Entertainment District Boosts Santa Clarita's Economy
The City of Santa Clarita won the Award for Excellence in the Economic Development Through the Arts category of the 2015 Helen Putnam Award for Excellence program. For more about the award program, visit www.helenputnam.org.
---
Will Rogers once said, "You never get a second chance to make a first impression." The City of Santa Clarita (pop. 213,231) is Los Angeles County's fourth-largest city and home to Old Town Newhall, a historic neighborhood that has struggled for decades to make a good first impression. As new shopping centers were built in other areas of the city in the early 1980s, Old Town Newhall's appeal diminished.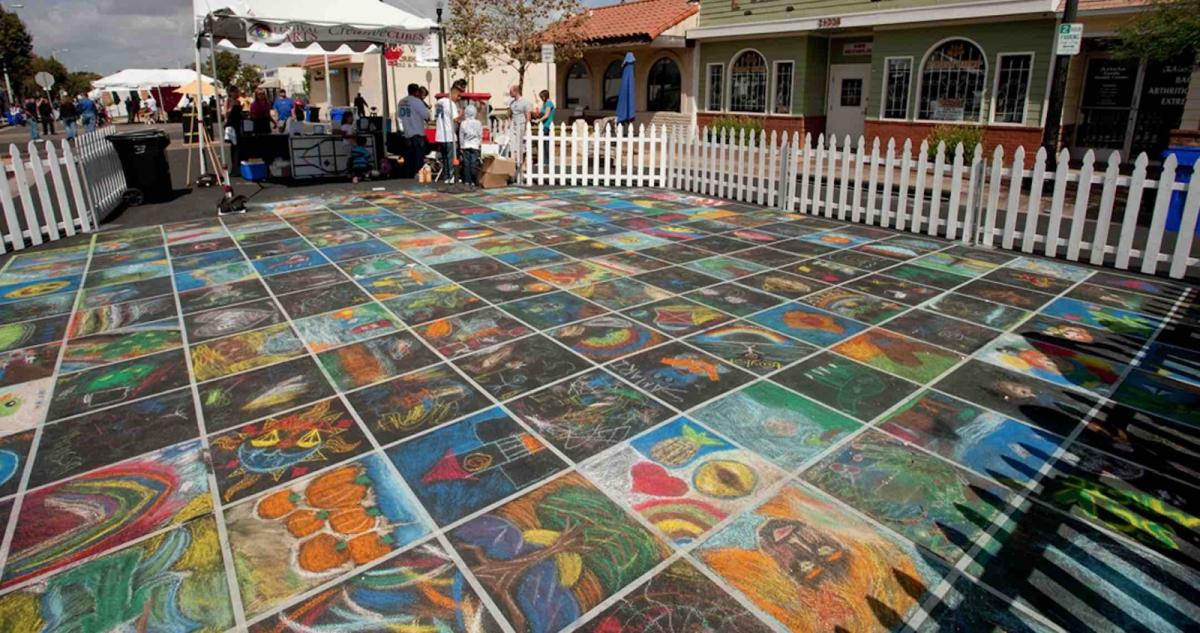 The Role of Rebranding and Infrastructure Improvements
Recognizing that the historic area lacked the charm and polish of newer developments, the Santa Clarita City Council formed a redevelopment agency in 1989 to help revitalize Old Town Newhall using public infrastructure improvements, economic development and the arts. The goal was to create a vibrant Old Town Newhall Arts and Entertainment District, rebranding Old Town Newhall's identity to attract new visitors, shoppers and businesses. The city council believed that upgrading the public infrastructure would spur private investment, attract businesses to Main Street and ultimately help create the desired arts and entertainment district.
Santa Clarita launched a collaborative effort with the local Veterans Memorial Committee to establish a Veterans Historical Plaza, which was completed in 2005. The following year, the city opened the 17,000-square-foot Newhall Community Center offering youth enrichment programs, such as Ballet Folklorico dancing and visual art programs whose participants created colorful, historical murals. Next the city completed roadway realignments and streetscape enhancements, including walkways, benches and murals, to make Main Street in Old Town Newhall more pedestrian-friendly and inviting. The city invested in a historically inspired Metrolink Station, a 30,000-square-foot Old Town Newhall Library and a new roundabout as part of its efforts to improve the area.
Approximately $48 million worth of major improvements had been completed and the city's transformation of Old Town Newhall was well underway when the State of California halted redevelopment funding for cities in 2011. The loss of redevelopment funding posed a daunting challenge, but Santa Clarita pushed ahead and identified new ways to boost the area's economy using money from the General Fund to underwrite arts and entertainment events.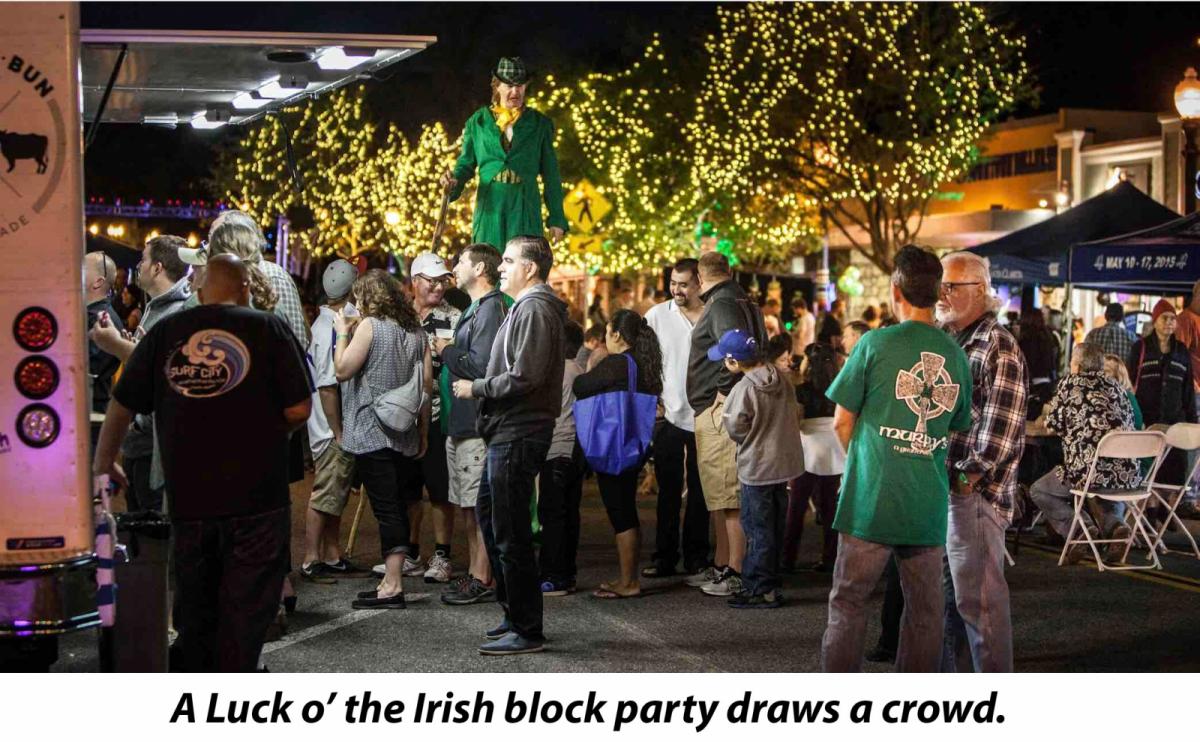 Creative Events Draw Crowds
The city worked with local businesses, arts organizations and nonprofits to establish Thursdays@Newhall, a series of free weekly nightlife events to attract residents and visitors to the newly revitalized Old Town Newhall Arts and Entertainment District.
Events in the Thursdays@Newhall series include ArtSLAM, an open-air "pop-up" gallery experience featuring local and regional artists with hands-on art and activity booths and culinary demonstrations. ArtSLAM also includes JAM Sessions, which are interactive music and dance events, hosted by the Ford Theatre Foundation and funded by The James Irvine Foundation. Among other Thursdays@Newhall events are Revved Up car shows and SENSES, a block party with a different theme each month — recent themes have included the '90s, Woodstock, Margaritaville, Luck o' the Irish, Rockabilly, Zombies and the Wild, Wild West. Community partner events, added to the Thursdays@Newhall lineup in 2015, include an artist speaker series at the Old Town Newhall Library and a concert series featuring top Western entertainers at the Repertory East Playhouse.
To date, the Thursdays@Newhall event series has attracted more than 40,000 people to the Old Town Newhall Arts District.
"Ultimately, the long-term goals of the Old Town Newhall Arts and Entertainment District are to integrate the arts into the culture of the area, attract developers and retailers, provide a local nightlife opportunity for residents and attract visitors to shop and dine on Main Street," says Santa Clarita Mayor Bob Kellar.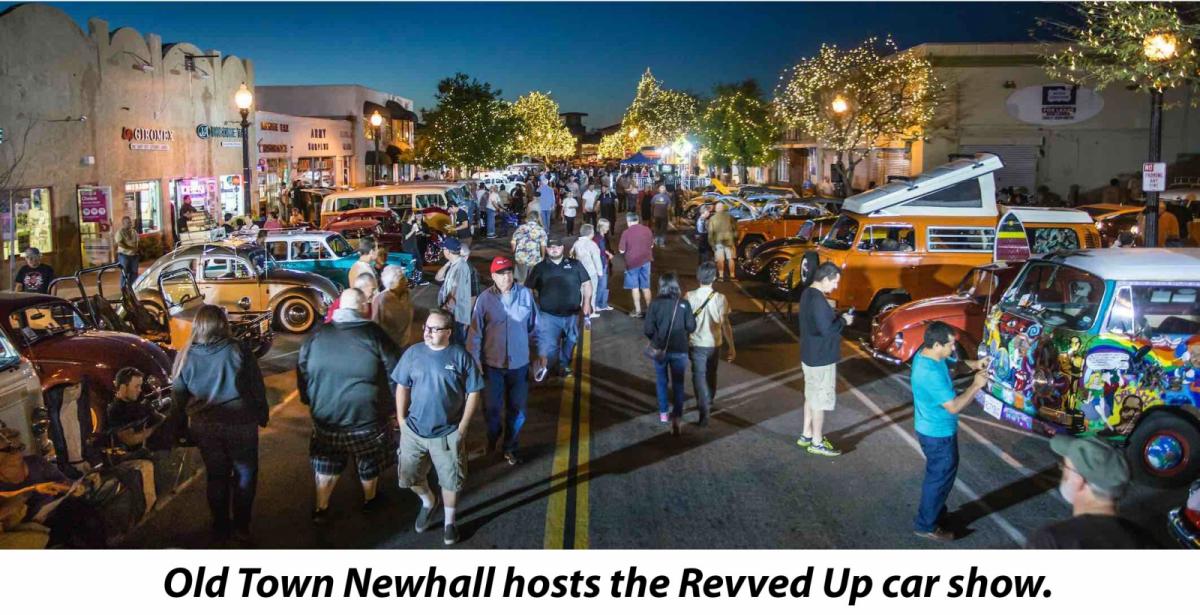 Economic Development Strategy Yields Results
In less than three years, the tax base for Old Town Newhall increased by 60 percent. Twenty-nine new businesses have opened in the area, including several art-inspired stores, wine bars, boutique clothing stores, hair salons, day spas and restaurants. A number of businesses have invested in upgrading their building facades, and some have expanded into additional space. A new boutique hotel is scheduled to break ground later in 2016.
Santa Clarita recently approved a project on a vacant block of land owned by the former redevelopment agency that includes 46 residential units, over 23,000 square feet of retail space, a movie theatre complex and municipal parking structure. As a result of the latest redevelopment dissolution law, loans that the city made to the redevelopment agency will be repaid, which is helping to offset the cost of the parking structure construction.
"The economic development strategy behind the Old Town Newhall Arts District has yielded a high return on investment," says Santa Clarita City Manager Ken Striplin. "For businesses in Old Town Newhall, the arts and entertainment offerings have boosted business, stimulated the local economy, enhanced trust in local government, reduced crime, bridged communication barriers and encouraged businesses to take ownership of the area."
Business and property owners report increased profits and praise the city's efforts to transform the area. "The vibe in Old Town Newhall is so inspiring," says Denise Myers, owner of a gift and specialty boutique. "This is how a charming downtown area should be. It's nice to have the camaraderie with other small-business owners."
Visitor surveys reflect the increase in consumer traffic to small businesses in Old Town Newhall. Over half of respondents reported they had attended Thursdays@Newhall events more than twice and visited Main Street restaurants, shops and businesses; 89 percent reported visiting the area more than three times in the past year.
The success of the Old Town Newhall Arts and Entertainment District illustrates the benefits of a comprehensive strategy focused on investing in the arts. The City of Santa Clarita has changed the game for Old Town Newhall, adding new life, energy and visitors to the area in just three short years.
Contact: Gail Morgan, communications manager, City of Santa Clarita; phone: (661) 255-4314; email: gmorgan@santa-clarita.com.
---
Photo credit: Courtesy of the City of Santa Clarita and League of California Cities; (all photos)
---
This article appears in the May 2016 issue of Western City
Did you like what you read here? Subscribe to Western City
---