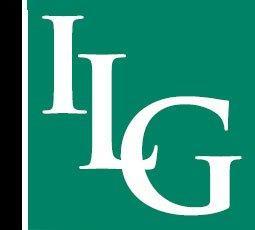 The Beacon Award: Local Leadership Toward Solving Climate Change
The Institute for Local Government's California Climate Action Network (CCAN) is pleased to announce an exciting new program, The Beacon Award: Local Leadership Toward Solving Climate Change. Set to debut in late spring 2010, the Beacon Award recognizes and celebrates cities and counties that:
Reduce greenhouse gas (GHG) emissions and energy use;
Adopt policies and programs to address climate change; and
Promote sustainability.
Cities and counties will be honored with Silver, Gold and Platinum Beacon Awards for achieving specified measurable reductions in GHG emissions and energy savings in agency facilities and the community.
How the Beacon Award Benefits Cities
Participating in the Beacon Award provides local agencies with positive recognition for saving energy, conserving resources, promoting sustainability and reducing greenhouse gas emissions. It lets them shine a bright light on their accomplishments for their residents, colleagues and others.
The Application Process
The Beacon Award program was designed over two years with input from city and county officials and representatives of public, private and nonprofit groups. To participate, cities and counties will complete a simple application and:
Adopt a resolution by the governing body committing the agency to participate in the program;
Designate a lead staff person as a point of contact;
Prepare or commit to prepare a baseline GHG inventory for agency facilities and the community as a whole;
Prepare or commit to prepare a climate action plan that includes actions in 10 climate leadership opportunity areas (see sidebar);
Demonstrate compliance with AB 939, the California Integrated Waste Management Act of 1989; and
Achieve measurable GHG reductions and energy savings in agency facilities, and achieve measurable GHG reductions and promote energy conservation activities in the community.
Once an agency is accepted into the program it will work toward meeting the GHG-related and energy-saving goals. When one award level is achieved, the agency may continue efforts to reach the next award level. Periodic reporting to demonstrate progress is requested, and interim accomplishments will be recognized and celebrated.
Applications to participate in the Beacon Award program will be available in late spring 2010. ILG looks forward to welcoming cities and counties to this exciting new program. For more information, visit www.ca-ilg.org/BeaconAward.
This program is funded by California utility ratepayers and administered by the Southern California Gas Company, San Diego Gas & Electric Company, Pacific Gas & Electric Company and Southern California Edison, under the auspices of the California Public Utilities Commission.
---
Climate Leadership Areas
Energy Efficiency and Conservation
Water and Wastewater Systems
Green Building
Waste Reduction and Recycling
Climate-Friendly Purchasing
Renewable Energy and Low-Carbon Fuels
Efficient Transportation
Land Use and Community Design
Storing and Offsetting Carbon Emissions
Promoting Community and Individual Action
---
This article appears in the May 2010 issue of Western City
Did you like what you read here? Subscribe to Western City
---