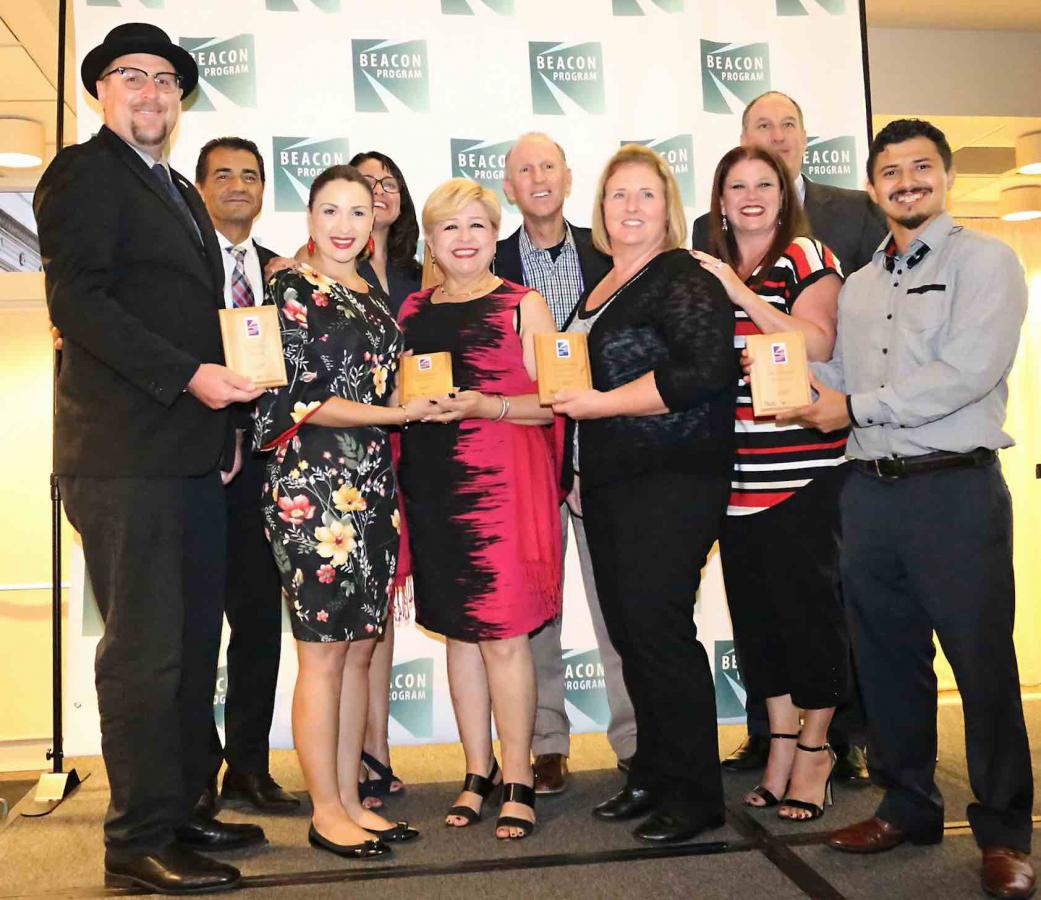 Beacon Program Helps Cities Lead the Way to a More Sustainable State
More than 130 cities and counties are benefiting from support and recognition for reducing greenhouse gas emissions and implementing policies that promote more sustainable communities. The Beacon Program, launched by the Institute for Local Government in 2010, provides a robust framework that helps local agencies reach aggressive state climate goals in a way that makes sense for each individual city participating in the voluntary program.
The program supports and encourages participants' efforts to reach energy and sustainability goals in a way that is consistent with their community values and objectives. When a city joins the program, ILG staff works with the city's staff to understand the city's unique goals, values and resources and create a roadmap to help reach these goals.
"We were already doing a lot of environmentally beneficial things, but we didn't have a way to demonstrate those department-level efforts under one umbrella," says South Gate City Manager Michael Flad. "The Beacon Program allows us to showcase how comprehensive our sustainability efforts have been, which was helpful to our staff, elected officials and community."
Quantifying City Efforts
In the first quarter of each year, ILG staff works with the Beacon Program participants to collect data on:
Energy and natural gas savings;
Greenhouse gas emissions reduction in the community and agency facilities; and
Efforts in 10 areas of sustainability best practices, ranging from waste and water use reduction to land use and transportation.
This information is used not only to apply for awards and recognition, but also to tell the story of how cities and counties are responsibly using local and state funds, conserving natural resources and making their communities healthier, sustainable and more economically prosperous.
"Efforts like the Beacon Program help policymakers ground the local experience with real data and provide city and county leaders with the recognition they've earned," says California Air Resources Board Chair Mary Nichols.
Beacon Program Champions Spur Regional Participation
Participation has surged in recent years with help from the Beacon Program Champions, many of which are regional agencies that assist cities and counties with energy and transportation projects. The Association of Monterey Bay Area Governments helped 15 of its member agencies participate in the program and secure the necessary data to qualify for 30 awards, including a full Beacon Award for the City of Scotts Valley.
"It was encouraging and motivating to have many of my colleagues together on stage at the Beacon Spotlight Awards ceremony at the 2017 League of California Cities Annual Conference & Expo," says Scotts Valley Council Member and League Past President Stephany Aguilar. "Participating in the Beacon Program has brought our region together and helped us work toward achieving our sustainability goals. There is no doubt that you will see many cities from the Monterey Bay region accepting awards at this year's annual conference."
The Beacon Spotlight Awards Ceremony will be held Sept. 13 at the Hyatt Regency Long Beach in conjunction with the 2018 League of California Cities Annual Conference & Expo.
To learn how Beacon participants in the Gateway Cities are taking a collaborative regional approach to climate action planning, see "Collaboration Helps Cities Become More Prosperous and Sustainable."
---
Photo Credit: Courtesy of the League of California Cities