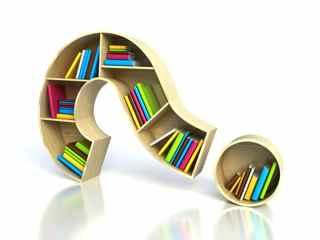 Beyond Books: Leveraging Resources for Library Programs
Virtually every city in California has at least one municipal library, and larger communities typically have a library system with multiple branches. The role that these libraries play in the life of the community has expanded significantly beyond offering books and Internet resources to encompass a wide range of programs and services.
Public Libraries as Town Square — and More
The International City/County Management Association (ICMA) in 2011 published Maximize the Potential of Your Public Library: A Report on the Innovative Ways Public Libraries Are Addressing Community Priorities, which presents the results of its Public Library Innovations grant program. With funding support from the Bill & Melinda Gates Foundation, ICMA awarded grants to nine jurisdictions throughout the nation so they could engage their public libraries in innovative projects that addressed community issues of literacy, public safety, environmental sustainability, cultural diversity and economic development.
According to the report:
Today's libraries act as a new type of town square, a place for people of all ages and backgrounds to seek help, connect with others and get access to the information and services they need. In 2009, 169 million people in the United States visited a public library to find work, apply for college, secure government benefits, learn about critical medical treatments and enjoy free access to the Internet. A recent study revealed that approximately 40 percent of library patrons use library computers for career and education needs.
The public library is also a government service that receives very high support from the public. According to a 2010 study, 74 percent of respondents said the library is an important asset for their own computer and Internet use and 84 percent said the library is an important asset for the community. Few government services receive such broad public support.
The credibility public libraries have with citizens provides a strong platform for their expanded roles. They have enormous potential to assist in any strategic initiative. As communities look to do more with less, libraries can provide a greater return on the investment local governments make in them when libraries become strategically involved in addressing community priorities, whether through their established resources (community-based facilities and knowledgeable staff) or through more innovative approaches and partnerships (for example, e-services and taking services outside the four walls of library buildings).
The ICMA grantees included the City of Santa Ana's Connect!/Conectate!: Connecting Yourself With Your Future/Conectate con Tu Futuro! project. While almost all of the nine grantee programs used technology to deliver services, Santa Ana tapped into a tech-savvy teen population in a community with high poverty and unemployment and created a dedicated, safe space out of which they could explore a range of constructive activities, including using their computer knowledge to help adults learn new employment skills and tutor young children in math and reading literacy.

The Importance of Collaboration
In addition to providing an overview of the grant projects, the report presents the challenges encountered and lessons learned. One of the key lessons learned underscored the importance of collaboration:
How effective libraries are in achieving their potential will depend on how connected they are to the needs and opportunities specific to their community. A public library must be aware of the local government's strategic and development plans and work to assist in accomplishing those plans. Likewise, local government leaders need to recognize the potential of the library to support their priorities. This requires a joint assessment of what capabilities it has to contribute to community priorities and how to make the most of those capabilities.
ICMA offers helpful advice for elected leaders and library directors interested in exploring opportunities to coordinate library programs based on community needs and local government strategic priorities (see "Tips for Leaders and Library Directors" below).
Disaster-Related Services
Immediately after a disaster, libraries can function as community centers for affected residents as well as Federal Emergency Management Agency (FEMA) and Red Cross workers. Following Hurricane Sandy, residents turned to local libraries for assistance in filling out relief forms, connecting to the Internet and registering online for FEMA assistance. In Louisiana and Oklahoma, libraries have assisted people in dealing with the aftermath of a tornado or hurricane, and federal emergency planners have taken note. In a 2013 interview with National Public Radio, Vermont librarian Jessamyn West observed, "The Federal Emergency Management Agency classified libraries as an essential service … one of the things that would get early funding so that communities could recover."
In California — where disaster preparedness is an integral part of local government operations — the ability of libraries to serve as a hub for the community should be taken into account when training staff and planning for the consequences of disasters.
The Challenges of Funding
The need to secure ongoing funding presents perhaps the greatest challenge of all for library programs. This is another area in which collaboration plays a critically important role. The San Diego Public Library has taken advantage of numerous collaborative opportunities to fund its diverse programs, such as:
Career Online High School, which offers adults the opportunity to earn an accredited high school diploma and career certificate online. The library provides scholarships to qualified adult learners who are looking to advance their careers, prepare for workforce entry or continue their education;
A one-stop resource for veterans to learn about the wide range of benefits and services available to them, including health, employment, education and housing services; and
Financial education resources and services for military families, older adults who are struggling financially and youth, especially those coping with challenging financial circumstances.
While the city's General Fund provides financial support for many of the San Diego Public Library's programs, the library has successfully sought funding from a variety of other sources, such as the California State Library and the Financial Industry Regulatory Authority (FINRA), an independent, not-for-profit organization authorized by Congress to protect America's investors through a variety of methods, including educating investors.
"The library collaborates with many partners to develop and fund programs. For example, the school district joined the library and the Masons of California to support the 'Raising a Reader' program," says Marion Moss Hubbard, senior public information officer for the San Diego Public Library. "We have also partnered with the local Media Arts Center, which offers a variety of classes for youth and continuing education for adults." The center's e-newsletter, blog and catalog reach a broad audience and publicize day camps and programs co-sponsored by the library, providing a significant promotional boost.
Hubbard adds, "We are exploring ways to leverage resources and partner with other city departments as well — for example, working with the Parks and Recreation Department to offer health-oriented classes." With respect to funding challenges, Hubbard says, "It's important to think collaboratively and outside the box, too, from the 'usual' funders to nontraditional sources. Look for ways to leverage existing resources through partnerships."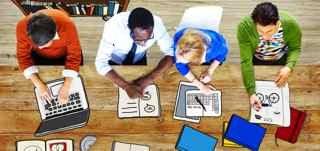 Resources for Funding
Communities can tap into a number of resources when seeking funding for library programs and projects:
Foundation Center is a leading source of information about philanthropy. It connects people who want to change the world to the resources they need to succeed. Foundation Center maintains a comprehensive database on U.S. and global grant-makers and their grants. It also operates research, education and training programs
The California State Library (www.library.ca.gov/grants) administers and hosts grant programs that help make California an information-rich, culturally responsive state; and
Links to grants for libraries and librarians can be found at www.scholastic.com/librarians/programs/grants.htm.
---
Tips for Leaders and Library Directors
For the chief executive officer; city, county or town manager; and mayor or county executive:
Think of your public library as an untapped resource for addressing community needs and priorities. Have conversations regularly with the library director, exploring interests, capabilities, and opportunities.
Include the library director on the senior executive team.
Include the library director in strategic discussions even when the connection is not readily apparent, including such areas as public safety, emergency management, economic development, gangs, school dropouts, early childhood education, workforce development, and cultural inclusion.
Visit the library and all the branches, especially when they are sponsoring special events.
For library directors and senior personnel, especially branch directors:
Think outside the walls of the library and beyond collections and circulation. Understand the issues in your community, and explore how your library can make positive contributions and promote the expanded view to all library staff.
Build relationships. Don't wait for the senior leadership of your community to invite you to a conversation — take the initiative. Do not let yourself be out of sight and out of mind. Be visible.
Invite community leaders to the library, especially to special events that you are sponsoring, whether or not they are already advocates (for example, elected officials, friends of the library, board members and so forth).
Think about events you can sponsor that relate to the issues in your
community to demonstrate your relevance to community leaders.
Nurture and preserve the library's positive image with the public and the perception that the library is a safe and neutral space. These are among the strongest assets of libraries.
Source: Maximize the Potential of Your Public Library: A Report on the Innovative Ways Public Libraries Are Addressing Community Priorities; International City/County Management Association, 2011.
---
Additional Resources
Connecting Public Libraries with Community Emergency Responders
Disasters: Providing Resources for Your Community
For Disaster Preparedness: Pack A Library Card?
ICMA Public Library Innovation Grants
Major Donation from Masons Makes Scholarships, Reading Program Possible
Grant Information
San Diego Public Library
Media Arts Center San Diego
Financial Industry Regulatory Authority (FINRA)
---
Photo credits: Rawpixel/Shutterstock.com (top), Rawpixel/Shutterstock.com (center), Sashkin/Shutterstock.com (bottom-right)
---
This article appears in the April 2015 issue of Western City
Did you like what you read here? Subscribe to Western City
---