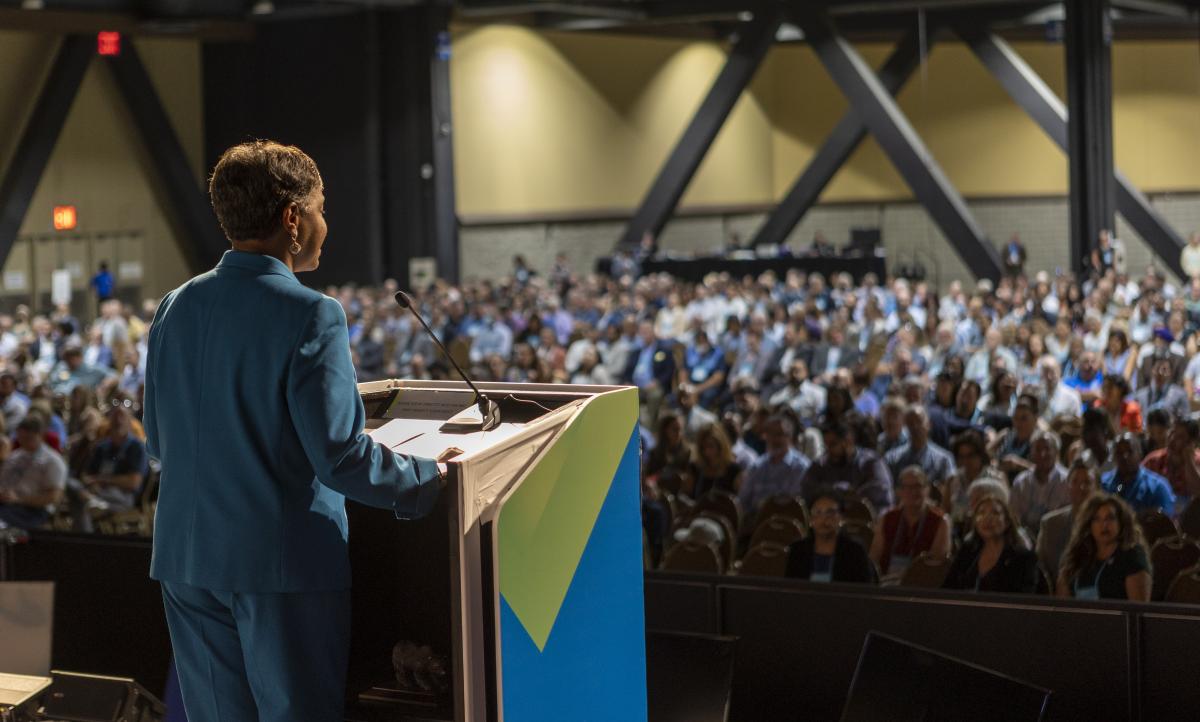 The biggest wins don't happen overnight
With the League of California Cities Annual Conference and Expo just a few weeks away, I'm excited to welcome over 2,000 city officials from every part of the state to Sacramento.
The annual conference is the perfect opportunity for city officials to expand their knowledge, connect with peers, recognize the creativity of cities, and celebrate the success of our advocacy at the state and federal levels.
This year's conference is special because we will be celebrating a major Cal Cities milestone, our 125th anniversary.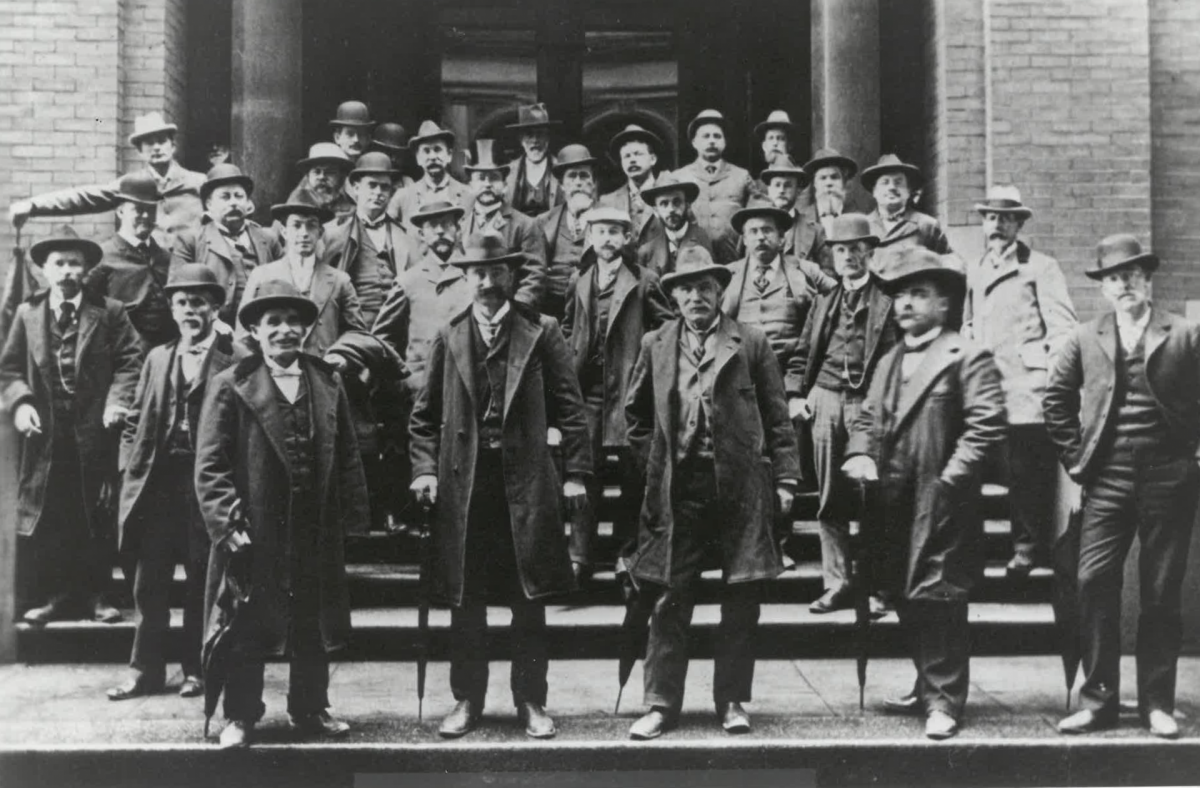 Cal Cities' history may date back 125 years, but its creation is rooted in an issue that city officials navigate every day — safe streets and roads. In 1898, Ben Lamborn, the city clerk of Alameda, sent letters to the 100 cities that existed in the state asking about their experiences with a new mechanical device, a road roller.
This simple question about infrastructure sparked the inspiration for city officials to form Cal Cities: an organization where city officials can come together to share experiences and advocate for legislation that benefits cities and their residents. Another round of letters was sent statewide to city officials to gauge their interest in forming such a group.
In December 1898, enthusiastic city officials traveled by train and ferry to San Francisco for the organizing convention. The League of California Cities was born.
The creation of Cal Cities — and the achievements secured on behalf of California's cities and towns in the 125 years since — did not happen overnight. In those days, telephones barely existed. While our founders were prolific letter writers, the telegraph was used sparingly. It was the energy and passion of the local officials that fueled Cal Cities' many achievements.
This dedication to public service and bettering California's communities are still the core tenets of Cal Cities' enduring success. In a world of live tweeting and instantly viral TikTok videos, 2023 may feel like a world of fast outcomes. However, city officials are not in the business of immediate results. Just as our founders experienced in 1898, the work of city officials is grueling. While the impact of our work is vitally important, it can take time for the results to be fully realized.
In 2017, the Legislature passed, and the Governor signed, SB 1 (Beall) — a landmark transportation package that invests $5.4 billion annually to fix roads, freeways, and bridges in every community. This transformative funding allows our cities to build and maintain the local transportation systems that are so vital to our economy and quality of life. But this funding did not happen overnight. It took a decade of research, grassroots coalition building, and political muscle to convince the Legislature and the Governor to enact this legislation.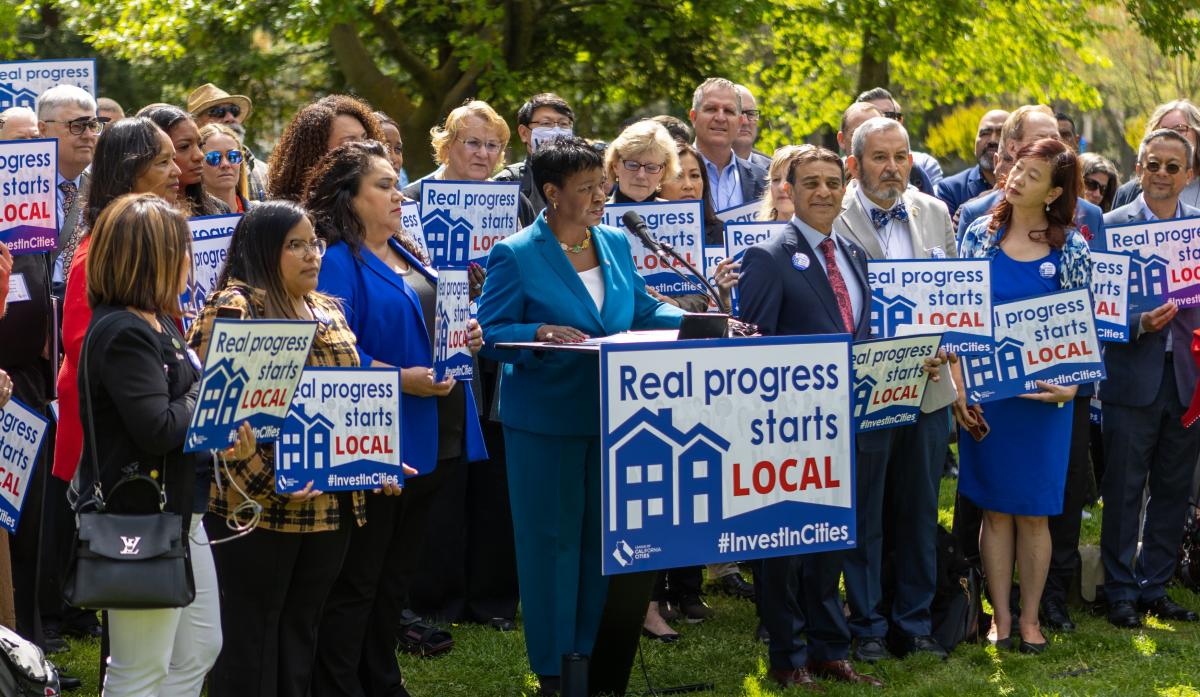 We are currently engaged in a similar long-term fight for ongoing funding in the Legislature — this time over affordable housing and homelessness investments. We know that city officials are working tirelessly to shelter unhoused residents and connect them to services. Yet, despite these efforts, the demand for housing and services is outpacing what our system can deliver with our resources alone.
That's why Cal Cities has been unwavering in our calls to the Legislature and Governor to invest in ongoing funding for cities. Earlier this year, hundreds of city officials rallied in front of the Capitol. They called, wrote, and met with their legislators to advocate for ongoing funding to address one of the most significant challenges facing our state. Our calls gained bipartisan support from a quarter of the Legislature, significant statewide media attention, and the support of a broad coalition of local governments, homeless service providers, housing advocates, and business leaders.
Our loud and growing chorus has greatly influenced the conversation around the twin problems of housing and homelessness in this state. While ongoing funding is inarguably a part of the solution, there's more work to do with the Governor and Legislature. It took a decade to secure SB 1 funding for local streets and roads. We're not walking away from this need after only a few years of advocacy.
These two legislative efforts illustrate the importance of our collective influence and serve as a sage reminder that the right policy solutions can take time. Cal Cities has had many successes over its 125-year history. While the outcomes may not be resolved in one legislative cycle, our accomplishments will be felt by California residents for years to come.
As we celebrate Cal Cities' enduring and steadfast success at this year's annual conference, I want us all to remember that the key to Cal Cities' effectiveness over the years is the generations of city leaders committed to uplifting California's communities. Together, with a united voice, we will continue to fight for city interests, just as we've been doing every year since 1898.