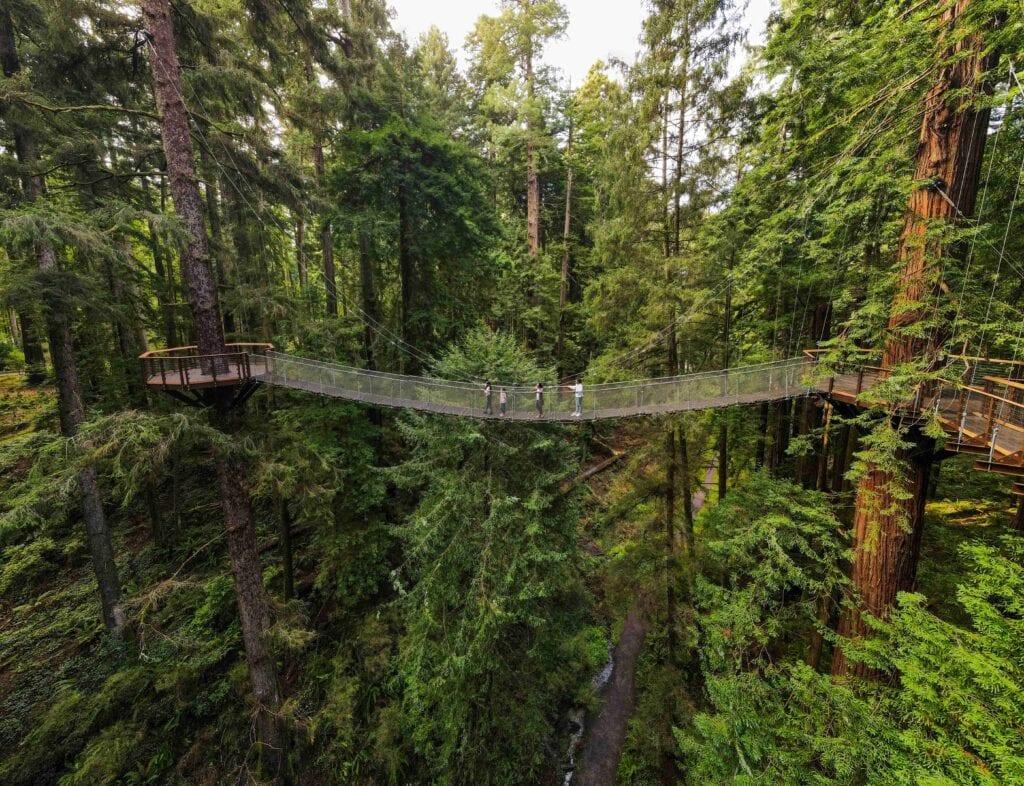 A bird's eye view: Eureka's Redwood Sky Walk takes conservation and education to the next level
Jill Oviatt is the director of communications and marketing at the League of California Cities and Editor in Chief of Western City; she can be reached at joviatt@cacities.org.
---
High above the forest floor, wrapped in the canopy of an unknown world, unexplored ecosystems thrive with hanging fern gardens, little-known life forms, and bulbous bark formations. One such lifeform glides in the sky from giant to giant, in a scene that feels somewhere between heaven and earth, or a movie set and a dream world. It's hard not to get immersed in the surreal experience of northern California's latest attraction: Eureka's Redwood Sky Walk.
Brad Nissen and Lauren Diaz heard about the Redwood Sky Walk from a TikTok video. Then they saw it in the New York Times.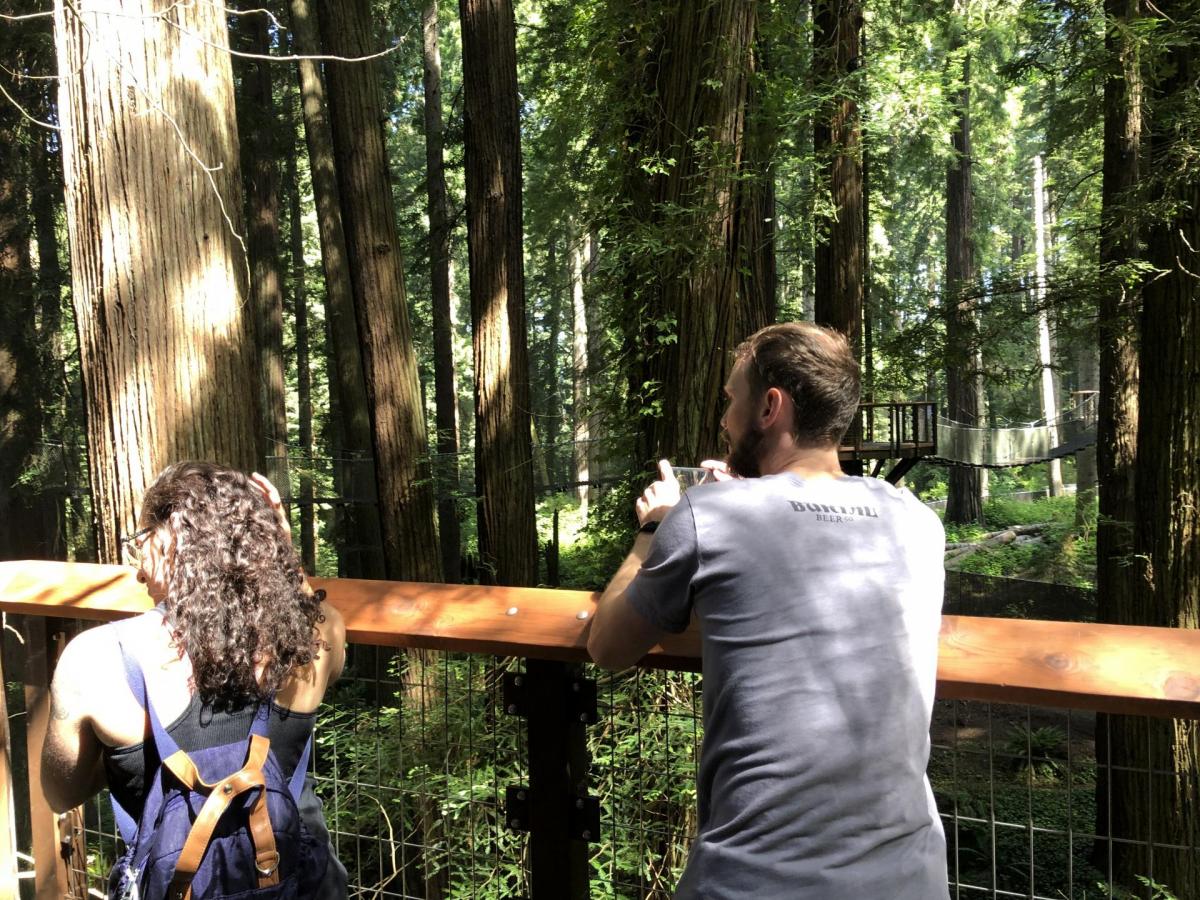 "Lauren is down visiting from Oregon, so we figured we'd come check it out," said Nissen. "I have been up to the redwood national parks, but this is a totally different way to experience the big trees."
The Redwood Sky Walk in Eureka is in fact one of a kind, the highest skywalk among redwood trees in the world and the longest skywalk in the Western U.S. It is just under a fourth of a mile to the end and back and is 100 feet above the lush forest floor.
Winding through the 67-acre redwood forest within the city of Eureka's treasured Sequoia Park and Sequoia Park Zoo, the skywalk offers visitors a unique vantage point and a new way to experience the history, nature, wildlife, and diverse ecology of one of the nation's most inimitable regions.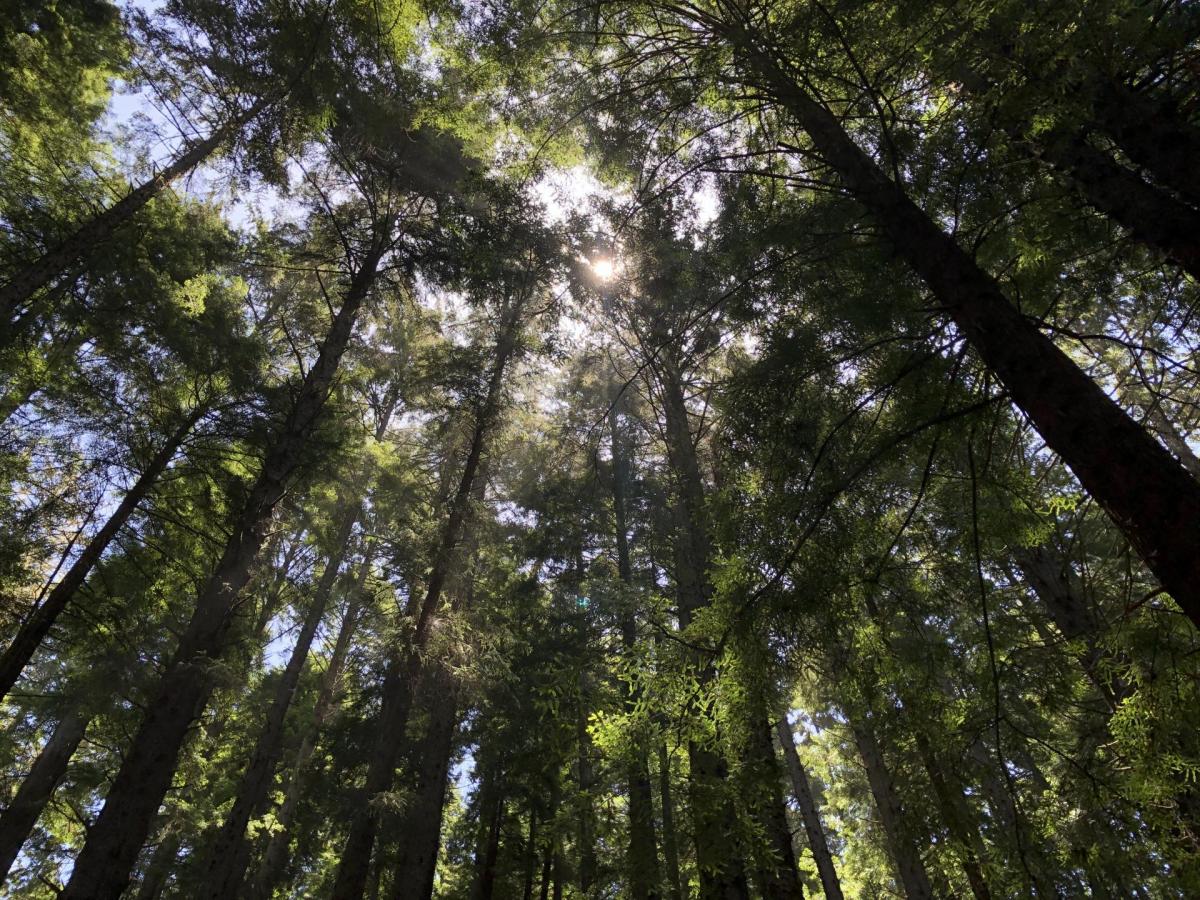 "Conservation and education are huge components of our zoo," explains Eureka City Manager Miles Slattery. "We saw this was such a unique habitat on the backside of the zoo that could provide a huge opportunity for education for visitors."
The journey through the canopy of gentle giants begins with a ramp that gradually leads to a series of bridges connected by raised platforms, where visitors can explore this new- and old-growth redwood grove from an entirely new perspective. There are no stairs, making the experience compliant with the Americans with Disabilities Act (ADA-accessible), except for an optional adventure portion.
"We want to make sure everyone has access, especially children," said Slattery. "The platforms can hold 24 people so that teachers can teach classes."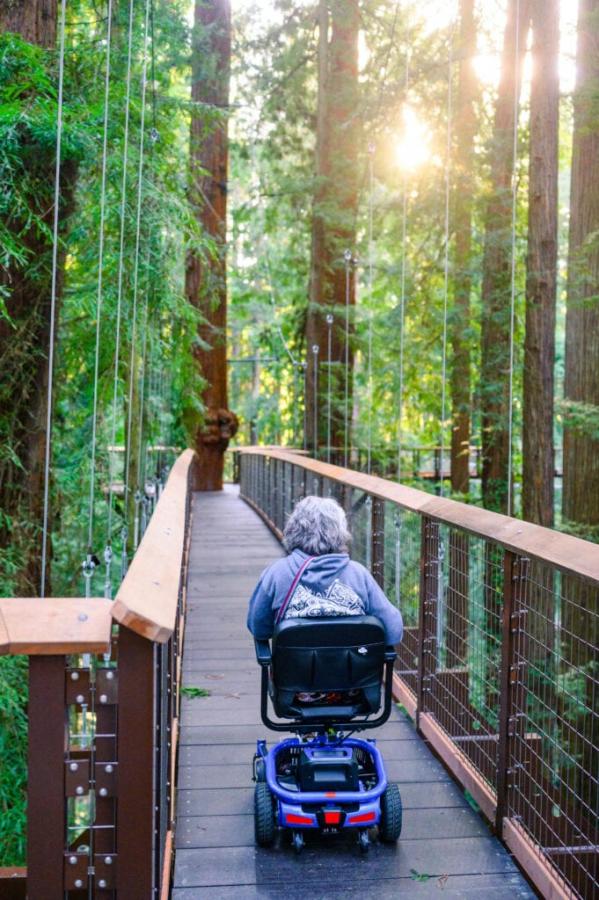 Placards along the path reveal the history, resilience, and hidden ecology of the world's tallest trees, offering a self-guided interpretive experience designed to educate, inspire, and connect visitors to nature in an exciting and unexpected new way.
For Nissen, who recently moved to the area and works as a wildlife biologist, he is encouraged by the city's commitment to the environment and conservation by creating an environmentally conscious tourist attraction. "I'm excited to see more people appreciating the natural world."
And the new attraction seems to be resonating with pandemic-weary travelers across the country. With write-ups in renowned publications such as the New York Times, San Francisco Chronicle, Lonely Planet, Frommer's, and American Airlines magazine, the Redwood Sky Walk recorded at least one visitor from every state in the U.S. within the first two weeks of its grand opening on June 4, 2021.
On Saturday of Father's Day weekend, about 50 people were lined up outside the zoo waiting for the skywalk to open. Manish Sathe was joined by his wife and son. "We came from Santa Rosa to visit the zoo and the skywalk," he said. "We read about it in the newspaper and it looks exciting to be at the top and see the redwoods from a different perspective."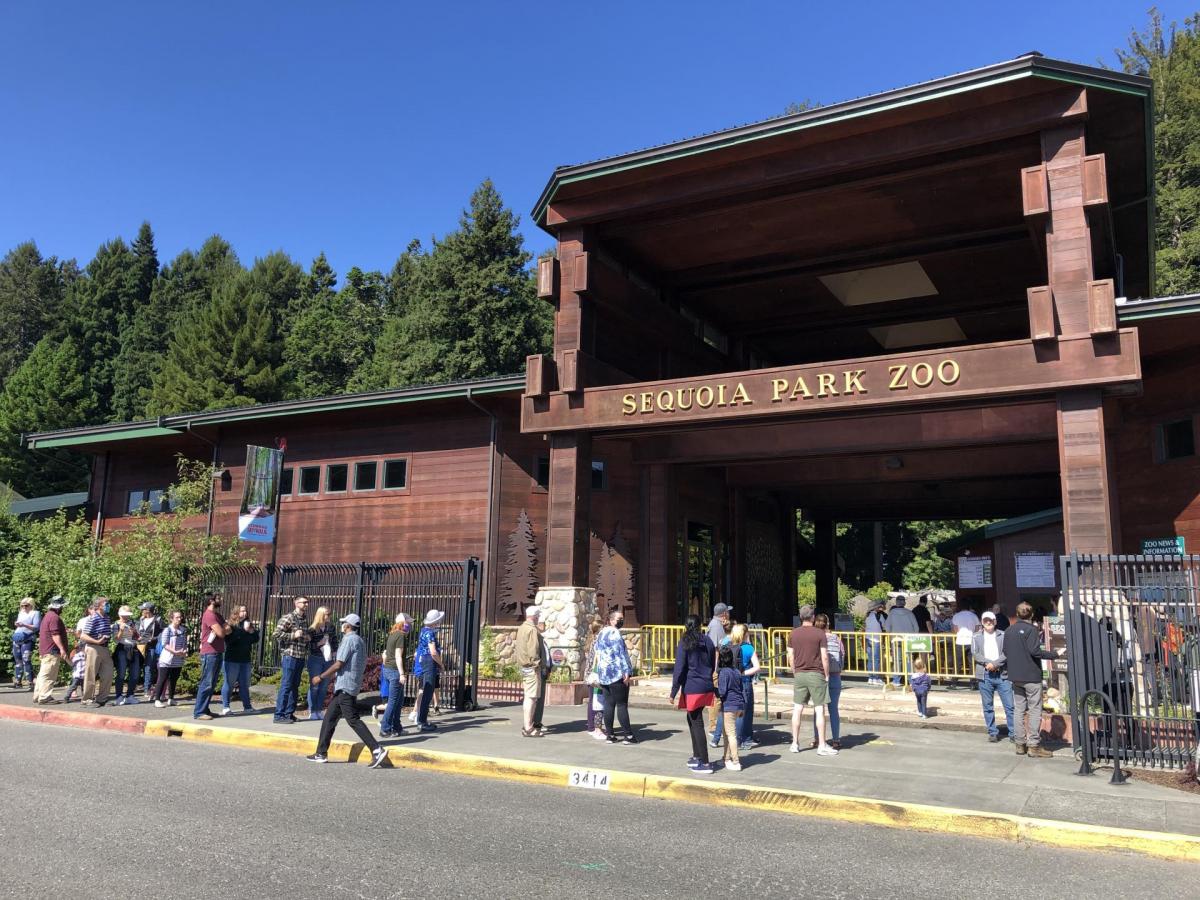 Local resident Brian Archuleta was eager to show off the skywalk to friends from out of town.
"It's great for the economy," Archuleta boasted. "It will definitely bring some more people into this area and I would love that, especially during the summertime. We don't have the heat like other places do, so come on over and check out Eureka."
While Slattery stresses that redwood education and conservation are at the heart of the initiative, the potential economic benefits for the area were a huge factor behind community support and funding.
"In the first two weeks, the zoo's revenues tripled," Slattery said. "From an economic standpoint, it's huge. It's brought a real spotlight to Eureka."
Incredibly, the city didn't invest a dime in the $4 million project. It was entirely funded by grants, the California state parks system, local lodging alliances in Arcata, Eureka, and Humboldt, St. Joseph and Redwood Memorial Hospitals, and the Sequoia Park Zoo Foundation Community donors.
Developing this kind of community support — both financial and moral — doesn't happen overnight. The initial idea to build a canopy walk in the zoo was born in 2006, and since then Eureka city staff have invested countless hours ensuring the project was impeccably planned, environmentally sound, and that community input was thoroughly gathered. Staff conducted three town hall meetings with interest groups and residents, taking the time to answer questions and solicit ideas.
For Miles Slattery, it's hard to believe after all this time the Redwood Sky Walk is finally a reality.
"It really is amazing when you go from a conceptualized design that looks like a Star Wars animated fake thing to completely finished — and it still looks like a Star Wars space thing," he smiles proudly. "It's super unique and it still looks fake. It's really cool."
Fun Fact: The ascent ramp to the Redwood Sky Walk is 360 feet, just shy of the height of the tallest known living coastal redwood (~380 feet).