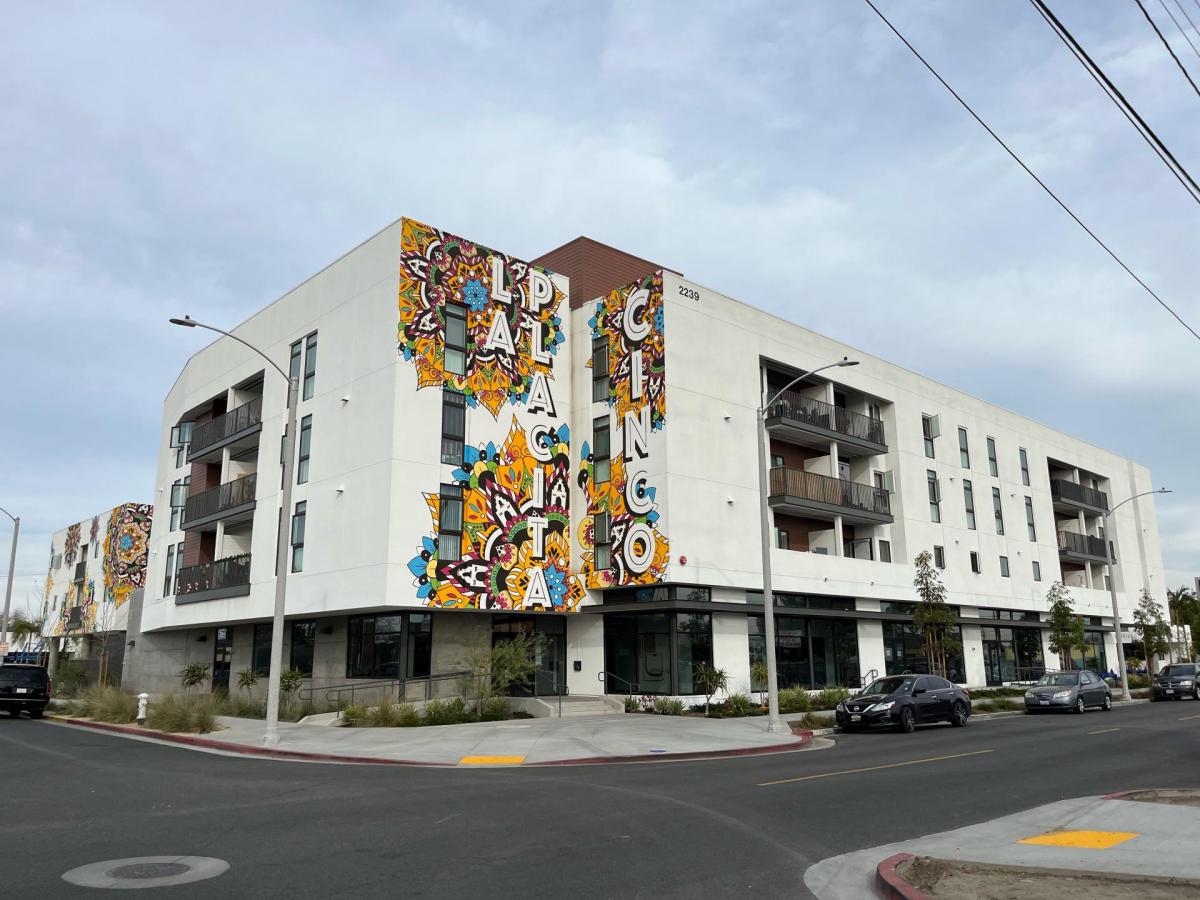 Building housing and trust: Santa Ana turns neglected neighborhood center into a vibrant community hub
Karina Gonzalez is the digital media producer for Western City magazine; she can be reached at kgonzalez@calcities.org.
---
Located in the heart of Santa Ana's La Artesia Pilar neighborhood is La Placita Cinco — an innovative and community-oriented urban hub. The city and developers worked closely with the community to transform a once-neglected neighborhood center, while keeping residents' priorities top of mind.
Watch the Video
Read the Story
La Artesia Pilar is one of the oldest neighborhoods in Santa Ana, and in the heart of it all is La Placita Cinco, an innovative and community-oriented urban hub.
Until 2021, the neighborhood had not seen significant investment in more than 50 years and many residents considered leaving the area due to a lack of affordable housing.
The city knew it had to do everything possible to help rejuvenate the neighborhood into a place where residents not only could afford to stay, but into a place with a renewed sense of community where people would want to stay.
Council Member Johnathan Hernandez was born and raised in La Artesia Pilar, the neighborhood he now represents.
"The goal was to create something new," Hernandez said. "To blend art, modernized housing, and the affordability aspect, and put them all at the center."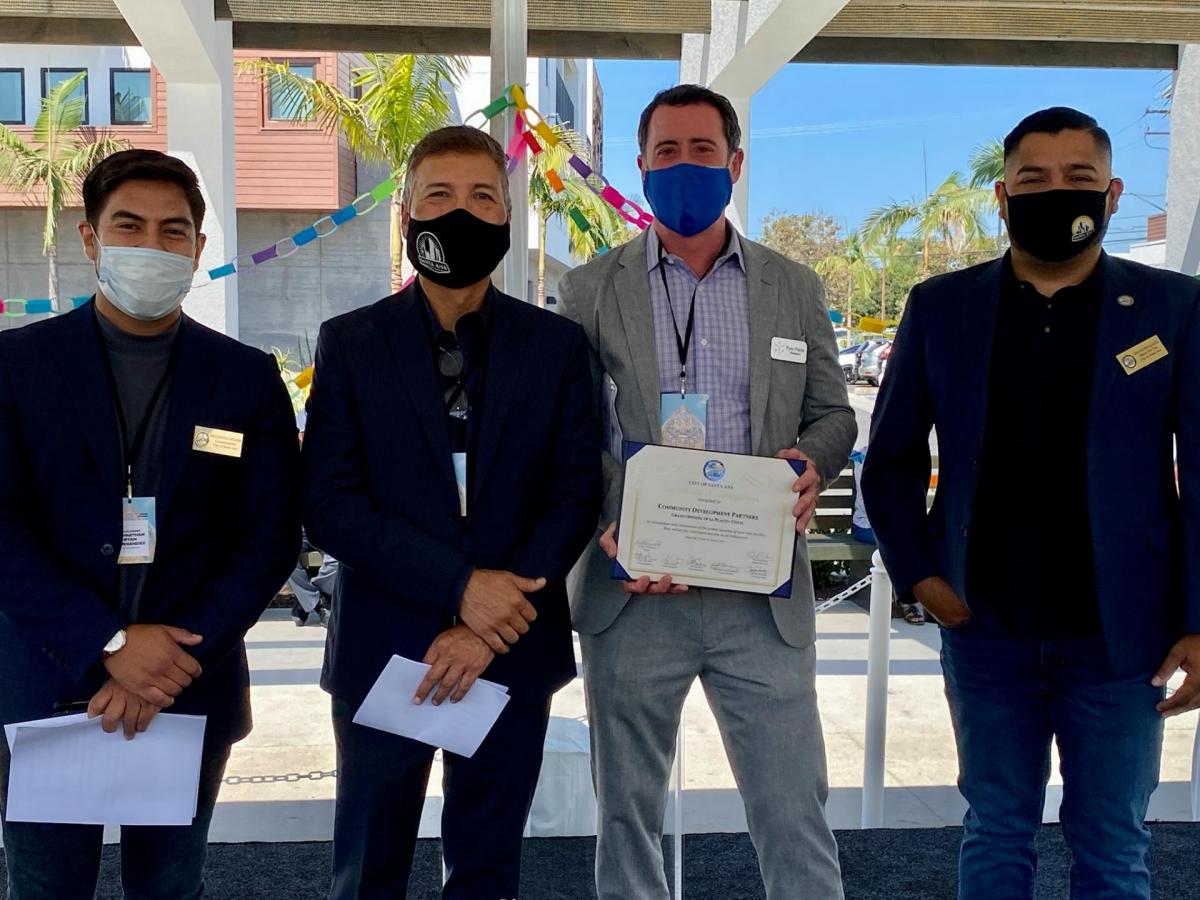 The city worked closely with developers and partners to identify the community's needs and concerns. Creating affordable housing for families was a top priority.
In response, La Placita Cinco apartments took the place of an old service station, adding 51 affordable family units to the neighborhood. The apartments include 20 two-bedroom units, 29 three-bedroom units, and 2 four-bedroom units for low-income families.
The new development has allowed residents like José Gomez and his family to stay in the area.
"Over there we paid a lot of rent and here we pay a little less; it's enough for us to survive," Gomez said.
In addition to affordable housing, it was also important to residents that they had access to the existing services in the neighborhood. As a result, no businesses in Placita Cinco were displaced in the process. In fact, they were able to remain open while the new development was under construction.
"There is this sensitivity that we're trying to maintain which is respect the history, respect those businesses that have been there for generations, while at the same time introduce assets and new developments that will enhance the neighborhood, not interrupt it nor disrupt it," Santa Ana Mayor Vicente Sarmiento said.
Maria Ortega works at an insurance services company that has been around for 24 years.
"We worried a lot about the space they were going to leave us with," Ortega said. "Above all, that there would be access for customers — what we were mostly concerned about was that they had a place to park."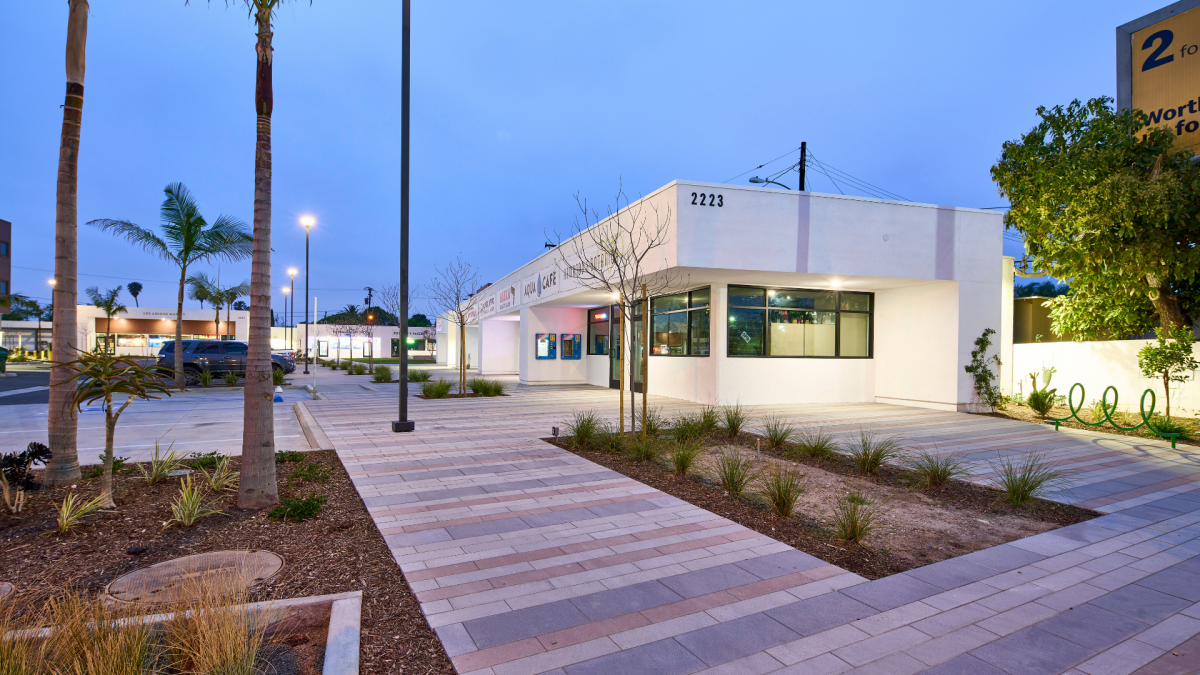 Surrounding businesses that have been around for decades now look completely new.
"Businesses got their parking lots completely revamped and the inside of their units as well got a complete facelift," Hernandez said.
The end result was much better than Ortega could have ever imagined.
"Many customers who come in say, 'Oh wow! We didn't recognize it. We didn't know you guys were still here,'" Ortega said. "It was really positive."
The city worked with local artists to ensure that while the neighborhood was revitalized, its history was not forgotten.
"The mural on the project is so important because it shows that there's history in that part of town and we want to respect that, and we really want to celebrate it," Sarmiento said.
The city moved in lockstep with residents to ensure the rejuvenation of the area reflected what was most important to those who lived and worked there.
"It really changes the way the dynamic works when it comes to projects that we're introducing into the city, where the neighborhood and the residents take the lead on telling us what is it that they want to see," Sarmiento said.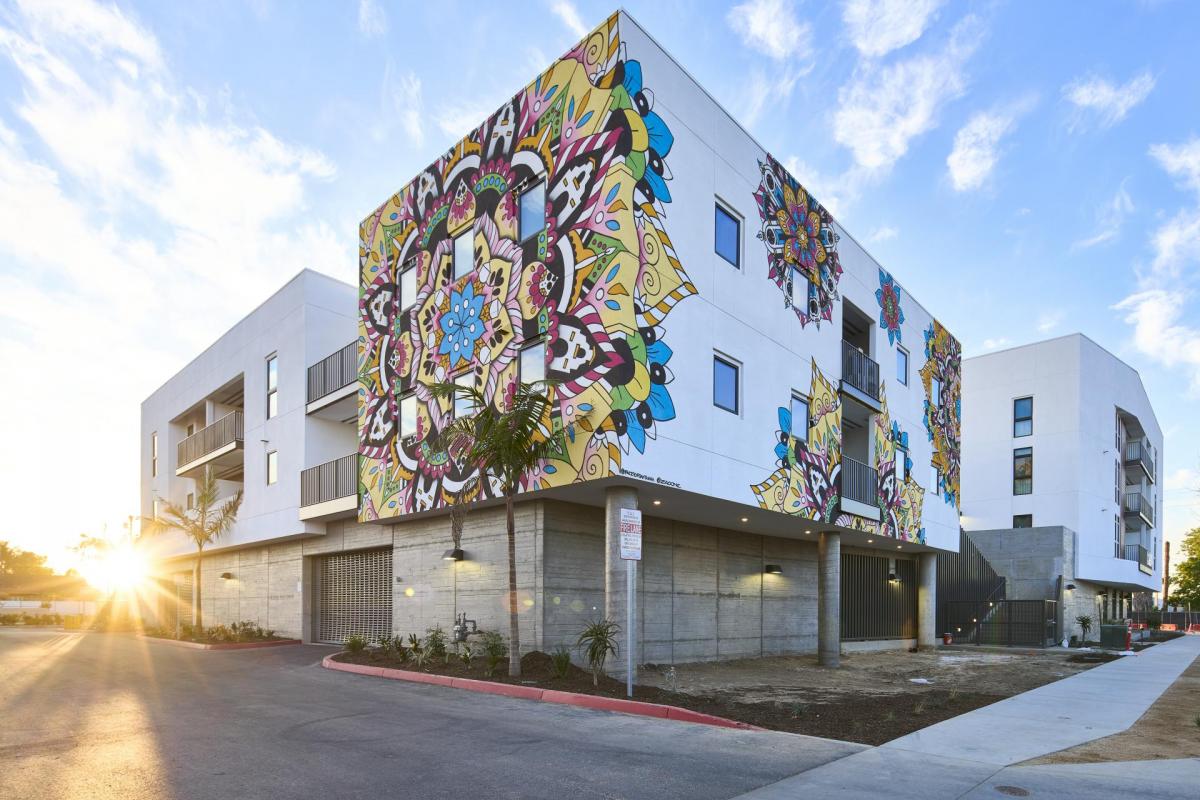 The vibrancy of the redevelopment is also attracting new faces to the area.
"It's more welcoming," Santa Ana resident Jay Salgado said. "I pass by here during work hours, and every now and then I stop by and have some lunch. But before, I wouldn't even stop. I would just keep on going."
Most importantly, Santa Ana city officials say La Placita Cinco has elevated the experience for La Artesia Pilar residents and is an inspiration for future developments in the city.
"What La Placita Cinco does for us as a city is it creates a model that we can utilize elsewhere and in communities that are very similar to this one here," Hernandez said.
With affordable family housing, familiar businesses, public art, and community spaces, the award-winning transformation of La Placita Cinco has given life to a struggling neighborhood.
"It took into account everything that's important to Santa Ana," Hernandez said proudly.
Want to learn more about the La Placita Cinco development? Watch this video to hear from the architects.