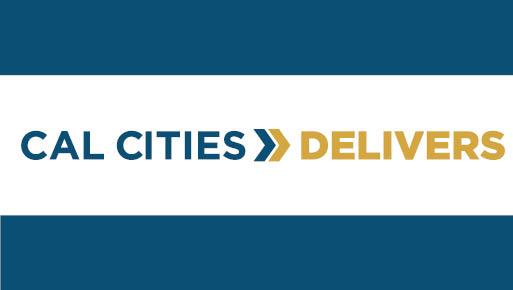 Cal Cities delivers on local control, funding, and resources for cities
Throughout the state, cities of all sizes, geographies, and demographics are making concerted efforts to address inequities in their communities. While many city leaders are expressing a desire to advance racial equity and social justice within their organizations, some don't know where to start.
One of my key initiatives as League of California Cities President is to help connect cities with the tools and resources they need to build equitable communities. The Cal Cities Advancing Equity Advisory Committee, which launched last month, is charged with developing recommendations for the organization's future work supporting city efforts to reevaluate operations and services through an equity lens, and reform areas where longstanding racial biases and inequities exist.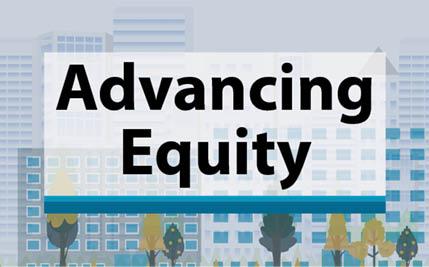 The creation of this committee furthers the commitment the Cal Cities board made in a June 2020 statement to "create an equitable and just future for all Californians." The 25 presidential appointments to the committee represent a unique group of city leaders from every region of the state. Cal Cities Immediate Past President and Yountville Mayor John F. Dunbar, and Cal Cities Board Member and Temecula Director of Legislative Affairs and City Clerk Randi Johl will serve as the committee's co-chairs.
"While one city may need to address equity for underprivileged low-income students learning virtually for the first time, another city may need to address equity for seniors in rural areas accessing vaccines, and yet another may need to address equitable considerations and the delivery of cultural arts and services and programs for its ethnic community," said Johl. "The point is, Cal Cities is positioned to be our common facilitator of access to resources and tools that we may all need to utilize in our communities at some point or another."
Another area where local leaders have an opportunity to boldly tackle systemic racism is in their housing systems, which in many cases has resulted in racial segregation, displacement, and inequitable communities. The decisions that we make every day as city leaders, especially housing and land use decisions, cannot be made in a vacuum. All city services and programs must be viewed through a lens of equity, and this new Advancing Equity Advisory Committee will play an integral role in identifying how cities can recognize and eliminate disparities in our systems.
"Not all cities are in the same place when it comes to addressing systemic racism and bias in our communities," said Mayor Dunbar. "A big part of the committee's work will be ensuring that tools are available for all city leaders to reevaluate, reimagine, and reform their institutions to ensure their systems are equitable and just."
Cal Cities is already providing training and resources to support city leaders' efforts with webinars and conference sessions on race and equity featured in many events over the past year. For those links and more resources, visit the Cal Cities Advancing Equity webpage.
A special Advancing Equity issue of Western City magazine in November 2020 also provides example of efforts to disrupt systemic inequities in city institutions and policies and replace them with systems that are inclusive and fair. The publication profiles several California cities that are driving meaningful and deliberate change within their cities to ensure equitable access to city services.
In addition to forming the Advancing Equity Advisory Committee, Cal Cities also created a Public Safety Task Force last month, which will develop recommendations to help inform and guide Cal Cities' advocacy efforts at the state level. With a growing interest by cities in modernizing their approach to delivering public safety services in their communities, the task force will review and recommend updates to Cal Cities' public safety policy and guiding principles.
Just as city officials are stronger when we share our knowledge and experiences through these advisory committees and task forces, we are stronger when we advocate as one to protect and enhance our cities. There is no denying that cities face some daunting challenges in the coming year, but together, we are up to the task. If the past has shown us anything, it is how powerfully effective we can be when we speak with one voice.
For more than 120 years, the League of California Cities has been the unified voice for cities, in the trenches alongside all of us, delivering wins year after year.
Especially considering the attempt by many state elected officials to push a top-down system of governance, Cal Cities has delivered significant victories for members – protecting and enhancing local control and delivering tens of billions of dollars for cities.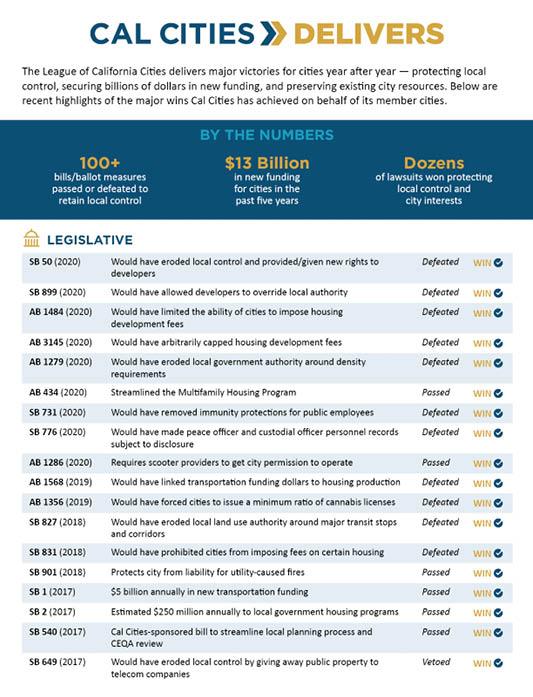 In just the past few years, Cal Cities has engaged on more than 100 bills related to housing and land use, including defeating measures that would have eroded local control, unfairly penalized cities around the housing element law, and diverted important transportation dollars away from cities that don't see housing construction in their communities. This includes SB 827 and SB 50 (Wiener), similar bills that would have eroded local land use authority around major transit stops and corridors, forcing cities to approve high-rise developments; budget trailer bills that attempted to unreasonably penalize cities for not meeting housing goals, and AB 1568 (McCarty), which would have withheld and diverted critical transportation funds from cities based on a lack of housing construction.
Cal Cities was also proactive in passing bills that help cities streamline local housing approvals and plan for the housing we need to address our state's supply crisis. Cal Cities members and the Cal Cities board have consistently acknowledged that cities can and must be a part of the solution to the state's housing crisis. That includes being willing to work with our partners in the state to make needed changes to boost housing production the right way.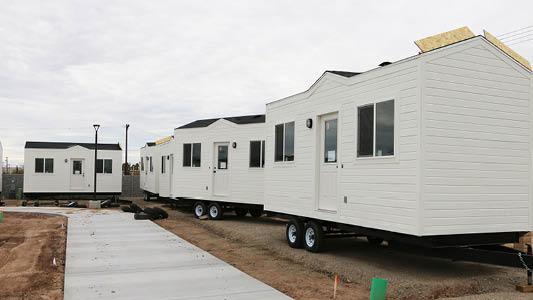 Working with the state and in partnership with the Imperial Valley College and Imperial Valley College Foundation, my city of El Centro was one of the first recipients of funding under Homekey, a statewide program designed to house those experiencing homelessness. El Centro received a $2.6 million grant, as well as funding from other local non-profits, and was able to provide permanent housing for 26 college students who are former foster youths and are experiencing or at risk of experiencing homelessness. The quick completion of the tiny homes project is a true testament of collaboration, and the positive outcomes that will result from this project will be seen in the community for many years. You can read more about this project in this issue of Western City.
Sometimes, especially given dynamics in the legislature, compromise is necessary to protect as much local authority as possible. Cal Cities has staved off the very worst of these proposals – literally hundreds of bills that would undercut local land use authority or unfairly penalize cities and the Cal Cities team has worked with lawmakers to take very draconian bills that were on a fast track to the Governor's desk for signature and negotiated them to reasonable compromises.
But through it all, Cal Cities has remained steadfast to ensure state policy approaches to housing and all other matters incorporate the local perspective and protect local control. Simply put, thanks to a unified voice, high engagement from city leaders, and the amazing Cal Cities staff, Cal Cities delivers.
We have many challenges ahead, and many opportunities for cities. This year, Cal Cities will be laser focused on advancing our 2021 strategic priorities, and you can read more about the member-driven priorities and the collaborative priority setting process in my last President's message. By continuing to work together with our members and partners, the League of California Cities will be able to make progress on these priorities, deliver in the years to come, and remain a powerful voice protecting and enhancing the interests of California's cities.