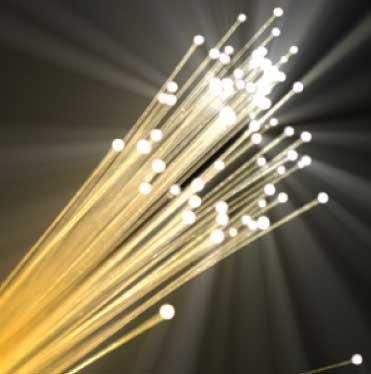 California's Digital Infrastructure: An Update
Ken McNeely is president of AT&T California and can be reached at capresofc@att.com.
---
EDITOR'S NOTE: At a legislative hearing, League Executive Director Chris McKenzie invited representatives of the telecommunications industry to present the League with an update on the implementation of this legislation, and this article is the result.
---
The Digital Infrastructure and Video Competition Act (DIVCA) became law in California about four years ago (Chapter 700, Statutes of 2006). The law was designed to spur new investment, create jobs and bring new innovative services to consumers. These goals have all been realized and have made a real difference for California communities.
A recent report issued by the California Public Utilities Commission (CPUC) on the results of the legislation noted "this year's DIVCA report contains good news in all areas."
Since DIVCA's enactment, AT&T has invested more than $8 billion in its network to upgrade its California infrastructure, and through collaboration with the League and hundreds of cities around the state, we've met and exceeded the commitments we made under DIVCA.
Upgrading AT&T's California Digital Infrastructure
Within one year of receiving its state franchise under DIVCA, the company had invested $1 billion as part of the initial phase of its network upgrade. From 2007 through the first half of 2010, AT&T's capital investment in its California networks totaled nearly $8.4 billion.
This level of investment is even more significant when we examine its context. When DIVCA was introduced in 2006, California's unemployment rate was just 4.8 percent, and the meltdown in the financial and housing markets had not yet occurred. Despite this challenging economic environment, AT&T has maintained its commitment to the California market and to the milestones agreed to in the legislation.
We've added more than 5,000 miles of new fiber to enhance our digital infrastructure and deliver new technology to California consumers. AT&T is now offering an innovative Internet Protocol Television (IPTV) service in more than 260 cities and counties throughout California. As a result, more than 3 million California households now have access to faster broadband connections and our new state-of-the-art television service.
The CPUC report noted the "increasing investment in video and broadband infrastructure" and found that more than 63 percent of California households now have two or more state video franchise-holders offering service. The legislation has resulted in more choices for consumers, a key goal of the bill.
These results are due to the collaboration and cooperation of local government. The legislation sought to address key concerns raised by the cities including protection of city revenues, management of city rights of way, "build" requirements and the carriage and support of public, educational and government (PEG) access channels. We've worked together with local jurisdictions and, as a result, local California communities are benefiting.
Video Franchise Fees. AT&T and other providers are paying franchise fees of 5 percent of gross video revenues as called for in the legislation. And because DIVCA resulted in increased video competition, many cities may be realizing an increase in revenues from consumers who have switched their video service from satellite (which pays no franchise fees) to AT&T's IPTV service.
Rights of Way. To date AT&T has applied for, secured and completed more than 13,500 local building permits. Thousands of others are still in process. We've done this through the permit process established in each jurisdiction that enables cities to review the placement of equipment and other details. And we've worked very closely with cities on the design, size and appearance of our equipment to try to better serve your needs.
Build Requirements. The legislation called for AT&T to build and launch service in 35 percent of its service territory within three years. We've met that commitment, making our IPTV service available to more than 3 million households in California.
In addition, DIVCA included targets to ensure that AT&T invested in communities in order to make our service available to Californians of all income levels. Specifically, within three years, at least 25 percent of households with access to the service were to be low-income households. We sought input from city council members, city officials and city managers to help us identify the areas where we should focus our efforts. By working together, we made sure that we invested in communities of all income levels, and we exceeded the legislation's targets.
PEG and Other Community Support and Services. AT&T offers PEG programming on its IP-based platform. This IP-based technology allows local communities to enjoy more PEG programming, including programs from surrounding communities, than was previously available. AT&T sends 1 percent of its gross video revenues in the form of PEG support fees to many local governments to support PEG in their communities.
We are also providing free service, as envisioned by DIVCA, to dozens of community partners around the state, including family resource centers, nonprofit clinics and libraries. We are working to expand this service to additional community organizations.
Finally, we support the Federal Emergency Alert System requirements and have upgraded our technology to improve the emergency alert messages local governments can provide their residents via our local override alert system.
Making a Difference
The primary goals of DIVCA — to spur investment and speed the deployment of new technology, provide more choices and benefits for consumers, create jobs and boost California's economy — have all been realized.
The significant investment that we've made and continue to make in California has been done without a single dollar of public subsidy or other government expense.
Our commitment to the Golden State continues. The demand from California consumers for more things digital is increasing. By working together we can extend the benefits of a digital infrastructure to California communities.
---
This article appears in the February 2011 issue of Western City
Did you like what you read here? Subscribe to Western City
---