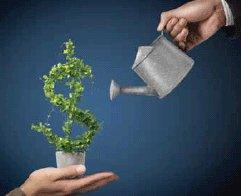 California's Green Economy Links Economic Development and Sustainability
"The California core green economy reflected greater resilience than the California economy as a whole during the recent recession."
---
This conclusion from Many Shades of Green, an insightful 2012 report about California's green economy, sheds light on how various segments of the economy are expanding or contracting in different regions of the state. Published by Next 10 (www.next10.org), an organization focused on innovation and the intersection between the economy, the environment and quality-of-life issues for all Californians, the report found that "… while the [economic] downturn reset core green employment back to 2008 levels, total state employment was set back to 2001 levels."
Although this good news must be tempered by the fact that many communities still face significant fiscal and employment challenges, the report underscores the continued expansion in core green industries, such as energy generation and efficiency, recycling and waste, clean transportation, water and wastewater. Communities where these businesses are located will benefit economically from this ongoing expansion.
Walkability Increases Property Values
The website Walk Score (www.walkscore.com) offers another way to look at the connection between sustainability and economic development. Its neighborhood "walkability" scores help potential renters or homebuyers learn about walking opportunities in various neighborhoods. The site provides tools for realtors to promote the walkability of properties in different neighborhoods and helps people find apartments using an "Apartment Search for the Car-Lite Lifestyle" feature.
According to a study released by CEOs for Cities (www.ceosforcities.org), one point of Walk Score is worth as much as $3,000 in home value, depending on the metropolitan area. According to the study, "The walkability of cities translates directly into increases in home values. Homes located in more walkable neighborhoods — those with a mix of common daily shopping and social destinations within a short distance — command a price premium over otherwise similar homes in less walkable areas. Houses with the above-average levels of walkability command a premium of about $4,000 to $34,000 over houses with just average levels of walkability in the typical metropolitan areas studied."
Additional potential benefits of walkable communities include opportunities for a healthy lifestyle as residents walk or bicycle instead of using a car, reduced air pollution and increased disposable income as gasoline purchases decline. The City of San Jose exemplifies the benefits of walkable, mixed-use communities in the article "Built to Last: Charting a Path to a Sustainable Economy".
Share Your Agency's Story
The Institute for Local Government (ILG) Sustainable Communities Program (www.ca-ilg.org/sustainability) provides resources to help local agencies learn more about the linkages between land use, healthy neighborhoods, energy efficiency, green buildings, reducing greenhouse gas emissions, resource conservation and economic development. ILG also shares best practices and examples from local agencies.
If your agency has a story to tell about linking sustainability and economic development or experience in evaluating the economic potential of sustainability policies, programs or plans, ILG wants to hear about it. Send your information to sustainability@ca-ilg.org. ILG staff will follow up to learn more so that your agency's experience and lessons learned can be shared with local leaders throughout the state.
---
This article appears in the May 2012 issue of Western City
Did you like what you read here? Subscribe to Western City
---