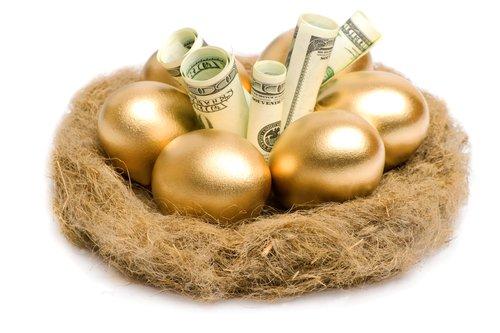 CalTRUST Offers a Safe, Convenient Investment Pool for Local Agencies
Norman Coppinger is director of administrative services for the League and can be reached at ncoppinger@cacities.org.
---
It all started with an idea. In 2003 a group of local government treasurers and finance officers sought a safe investment vehicle other than the state pool. Together they developed the concept for a new investment pool, created and governed by local officials. This idea led the California State Association of Counties Finance Corporation and League of California Cities to create the Investment Trust of California, commonly known as CalTRUST.
A program such as CalTRUST was new territory in the public investment world at the time. Through the diligence of a few dedicated, professional and knowledgeable individuals, CalTRUST was launched with $50 million from 10 visionary public agencies. Eleven years later, CalTRUST has more than 110 public agency participants and continues to reach new milestones. Today CalTRUST has a historical high of $1.9 billion in assets.
Safe, Reliable Options
Organized as a joint powers authority (JPA), CalTRUST offers short-term, medium-term and money market accounts. These accounts provide easy, safe and reliable options that allow public agencies to align their investment time horizon, meet cash flow needs and reallocate as necessary. Each account seeks to attain as high a level of current income as is consistent with preservation of principal by investing only in high-quality, fixed-income securities. Leverage is not permitted, and all
CalTRUST accounts comply with the limits and restrictions placed on local investments by California statutes.
Participating public agencies do not need to be a member of the JPA to invest in CalTRUST. Through the CalTRUST website, public agencies have 24-hour password-protected access to their individual account information. The website provides the current value of CalTRUST shares as well as information regarding the underlying pools of securities in the CalTRUST accounts. Month-end statements can be downloaded directly from the CalTRUST website or an agency can opt to receive printed monthly statements.
Fiduciary responsibilities and oversight are carried out by the 11-member CalTRUST Board of Trustees composed of local treasurers and investment officers. The board selected CalTRUST's investment adviser through a competitive RFP process. Following the investment policy direction established by the board, the investment adviser's three primary objectives are to:
Safeguard the principal;
Meet the liquidity needs of the participants; and
Maximize the yield in a manner consistent with the first two objectives.
Whether or not a public agency has an in-house professional investment staff, CalTRUST meets the investment needs of large and small public agencies alike. John Colville, chief investment officer for the City of Sacramento and a CalTRUST board member, relies on CalTRUST as an important tool in managing the city's investment portfolio.
"CalTRUST allows me to be extremely flexible in managing the city's investable cash," says Colville. "The money market provides me daily liquidity to meet city liabilities, while the short- and medium-term portfolios give me diversification options in which I can add duration and yield that the Local Agency Investment Fund (LAIF) just does not offer. Having the city's money managed by CalTRUST's experienced investment adviser gives my investment board confidence that the city's money is being carefully invested."
Similarly, Larkspur City Manager Daniel Schwarz indicates that for smaller cities, CalTRUST "has proved to be a safe and reliable means for an agency with limited staff and time to yield higher returns than LAIF while preserving the liquidity necessary to manage cash flow."
For More Information
Co-sponsored by the League, California State Association of Counties and California Special Districts Association, CalTRUST's investment performance meets or exceeds comparable investments. Before investing funds in any program, a thorough review of the program and its Information Statement should be undertaken. For portfolio information and to learn how to join CalTRUST, call (888) 422-8778 or visit www.caltrust.org.
---
Photo credit: Sacura/Shutterstock.com
---
This article appears in the November 2014 issue of Western City
Did you like what you read here? Subscribe to Western City
---