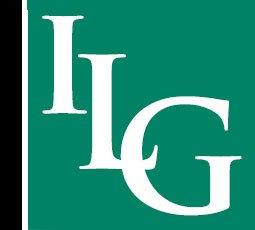 In Case We Haven't Met: ILG Provides Tools and Resources for Local Leaders
"Leadership and learning are indispensable to each other." – John F. Kennedy
---
Many local agencies had elections in 2012. As 2013 dawns, hundreds of new local officials are taking office and hitting their strides as elected leaders in their communities. Among the many resources available to support these officials in serving their communities is the Institute for Local Government (ILG), the nonprofit 501(c)(3) research affiliate of both the League and California State Association of Counties (CSAC). ILG's mission is to promote good government at the local level with practical, impartial and easy-to-use materials.
The ILG Website Is Ready to Serve You
The ILG website (www.ca-ilg.org) provides a key way to access these resources. For newly elected officials, ILG has collected a number of resources designed to get their local public service off to a strong start. By visiting www.ca-ilg.org/NewlyElecteds, those new to public service can access information on local agency responsibilities and powers, budget and finance, land use, working with staff and other need-to-know topics.
The website offers a wealth of resources for more seasoned officials and staff as well.
Sustainability (www.ca-ilg.org/SustainableCommunities). This section of the website helps local officials find policy ideas and resources related to:
Energy efficiency and conservation;
Land use;
Waste reduction and recycling;
Transportation (including SB 375 implementation);
Health and the built environment;
Sustainability and economic development;
Financing sustainability efforts; and
Other issues.
Public Engagement (www.ca-ilg.org/Engagement). ILG's online resources help local officials and their communities make good decisions about when and how to involve the public in local agency decision-making. The "basics" section of this page includes information about public engagement benefits, principles, design and evaluation. Other sections address broadening participation, using technology in public engagement and sustaining public engagement efforts.
Ethics and Transparency (www.ca-ilg.org/Trust). This section offers practical information on principles of public service ethics, as well as plain-language explanations of California's ethics laws. It also examines dilemmas commonly faced by local officials and provides policy tools for promoting public trust and confidence in local officials.
Local Government 101 (www.ca-ilg.org/LocalGovt101). ILG also offers nuts-and-bolts information through its Local Government 101 resources that local officials can use to help the public and the media understand local agency structures and processes.
ILG welcomes links from local agency websites to its information.
Funding
In addition to the League and CSAC, a variety of sources fund ILG's work. They include grants, contracts with universities, state and private-sector funding and individual donations. In fact, more than 80 percent of ILG's annual budget of $1.9 million comes from sources other than its parent organizations. ILG is proud to be able to leverage the League's and CSAC's investment to such an extent.
Leadership
ILG's work is guided by a board of directors that includes liaisons to key League and CSAC groups, including each organization's board of directors, the League's City Managers' Department, the County Administrative Officers Association of California and, most recently, the Municipal Management Associations of Southern and Northern California. Other current and former local government leaders round out ILG's brain trust.
For more information, visit www.ca-ilg.org.
---
This article appears in the January 2013 issue of Western City
Did you like what you read here? Subscribe to Western City
---