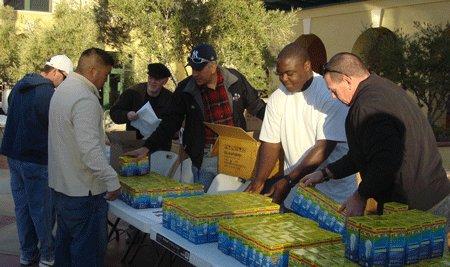 Cathedral City Takes Action on Energy Efficiency
Cathedral City won the 2012 Helen Putnam Award for Excellence in the Planning and Environmental Quality category for this project. For more about the award program, visit www.helenputnam.org.
---
About 10 years ago Cathedral City (pop. 55,000) was paying an average of $850,000 annually for electricity, natural gas and fuel costs. Alarmed by these bills, community leaders began examining ways to reduce the city's energy costs and greenhouse gas emissions.
The city's Environmental Conservation Division, in partnership with several municipalities and government agencies, implemented successful measures starting in 2004 that decreased energy consumption by 16 percent in municipal buildings and 11 percent throughout the community. This saved the city more than $100,000 per year.
Cathedral City also entered into a seven-year contract with a private firm in 2004. The agreement's scope of work included installing a solar photovoltaic system and executing comprehensive energy-efficiency measures in municipal buildings to reduce power and gas bills. The solar system cut the city's power requirement by 10 percent. The contractor also replaced the incandescent lamps in traffic lights and pedestrian crossing signals with light-emitting diode (LED) technology. As a result the traffic signals are brighter, maintenance costs are lower and the city has reduced its signal-related energy use by 86 percent.
With the help of a $478,000 Energy Efficiency and Conservation Block Grant, Cathedral City upgraded the lighting and heating, ventilation and air conditioning (HVAC) systems at its Civic Center and library in 2011. At the Civic Center, HVAC units are programmed according to occupancy use, controlling air conditioning and heating needs. And municipal buildings were outfitted with energy-efficient lighting, occupancy sensors and reflective window film, which reduce energy output.
Cathedral City also installed energy-saving bi-level induction lighting in its municipal parking structure. The local electric utility provided the city monetary incentives of $9,540, or $45 per fixture, to help finance this project.
On another front, Cathedral City has been working with the Energy Coalition, a nonprofit that empowers governments, businesses and schools to be energy-responsible communities, since 2004 when they teamed up to create the Community Energy Partnership. This program focuses on educating low-income residents about energy-saving tips and strategies. The Community Energy Partnership distributed energy-efficient fans and compact fluorescent light bulbs and performed energy upgrades in a neighborhood known as Dream Homes — an area that is predominantly lower-income and Hispanic. These initiatives, plus educational outreach programs in the schools, help to curtail high energy usage and save residents money on utility bills.
The Community Energy Partnership is partly responsible for the recorded 1 million annual kilowatt-hour savings and 13,243 therms in annual energy savings. Cathedral City continues to research new energy-efficient community projects, most recently installing 20 photovoltaic systems in the Dream Homes area.
Cathedral City also joined the Coachella Valley Energy Conservation (CVEC) Initiative, an energy conservation and resource sustainability effort, in 2008. Cathedral City, along with other cities in the region, adopted the CVEC goal to reduce per-capita energy consumption 10 percent by 2012 — and met this goal.
Cathedral City Mayor Kathy DeRosa is extremely grateful for the implementation of these energy- and money-saving projects in the community. She says, "By teaming up with our local electric utility and other agencies, we have been able to honor our environmental commitment to the community while helping to improve our local economy."
Supported by the Desert Cities Energy Partnership and Southern California Edison's Green for Life program, Cathedral City adopted a 2012 Energy Action Plan to outline additional energy-related goals to be accomplished in the next five years.
"We applaud Cathedral City for its dedication to energy conservation," says Katie Barrows, director of environmental resources for the Coachella Valley Association of Governments (CVAG). "As a member of CVAG, the city has shared its valuable strategies, which positively impact sustainability and conservation efforts in the entire Coachella Valley."
As part of its efforts to keep costs manageable, the city is seeking federal, state and regional funding sources for all energy-saving projects.
Contact: Deanna Pressgrove, environmental conservation manager, Cathedral City; phone: (760) 770-0369; email: dpressgrove@cathedralcity.gov.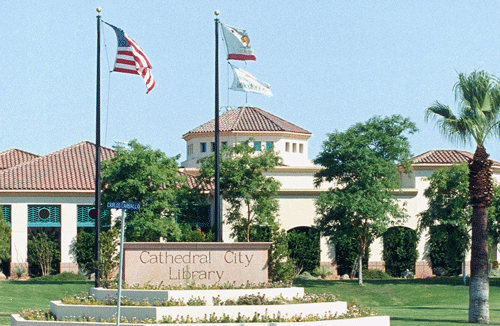 ---
This article appears in the July 2013 issue of Western City
Did you like what you read here? Subscribe to Western City
---