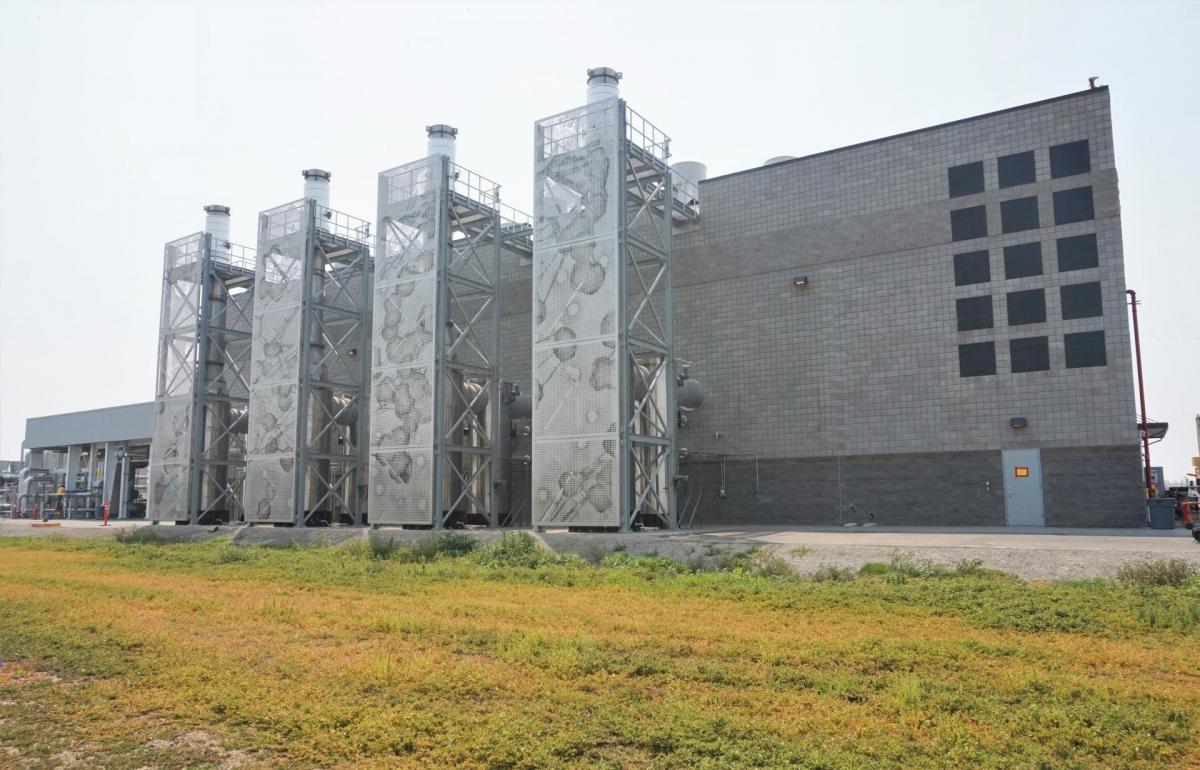 Cities of San José and Ukiah lead the way on critical water infrastructure projects
Lisa Yarbrough works at KP Public Affairs and is managing editor of Western City magazine; she can be reached at editor@westerncity.com.
---
Much of the state's water infrastructure was designed decades ago and was built to serve half the size of our current population. Faced with aging infrastructure, California cities have taken innovative approaches to modernizing water treatment and recycling systems to meet the needs of a growing population and a changing climate.
One infrastructure need that many residents take for granted is wastewater treatment. These systems are critical as they clean wastewater so that it can be discharged into clean water sources. This protects our lakes, rivers, and beaches from raw sewage, E. coli, and other toxins.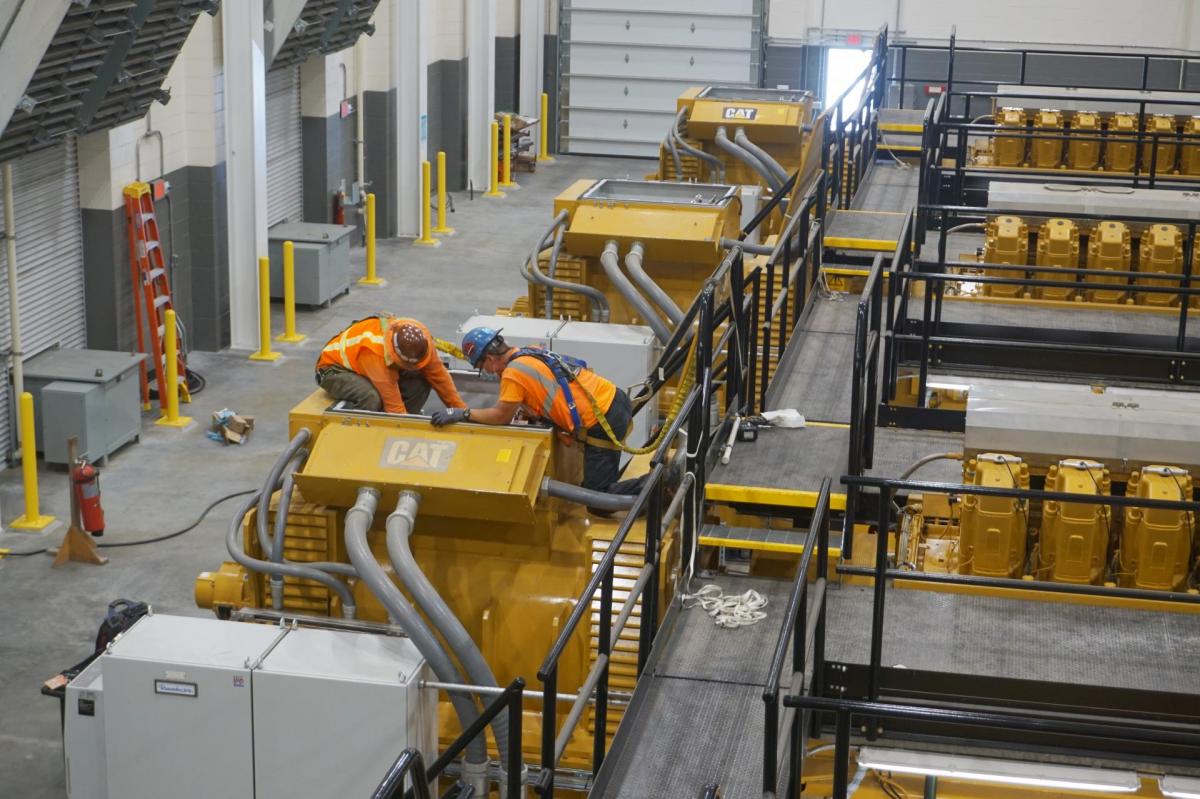 The San José-Santa Clara Regional Wastewater Facility is the largest advanced wastewater treatment facility in the Western United States. Originally built in 1956, today it serves more than 1.4 million residents and 17,000 businesses in eight cities in Silicon Valley and unincorporated areas of Santa Clara County. Using a treatment process that simulates the way nature cleans water, the facility treats an average of 110 million gallons of wastewater per day.
The treated water is discharged into the southern San Francisco Bay, home to dozens of bird and fish species, from bald eagles to leopard sharks. San José's Department of Environmental Services partners with University of California, Davis to conduct regular monitoring of the bay to ensure the health of wildlife.
After 60 years of nonstop service, the city of San José recognized the need for an updated treatment process. In 2014, the city embarked on a $2.1 billion capital improvement program which is designed to take 30 years to complete.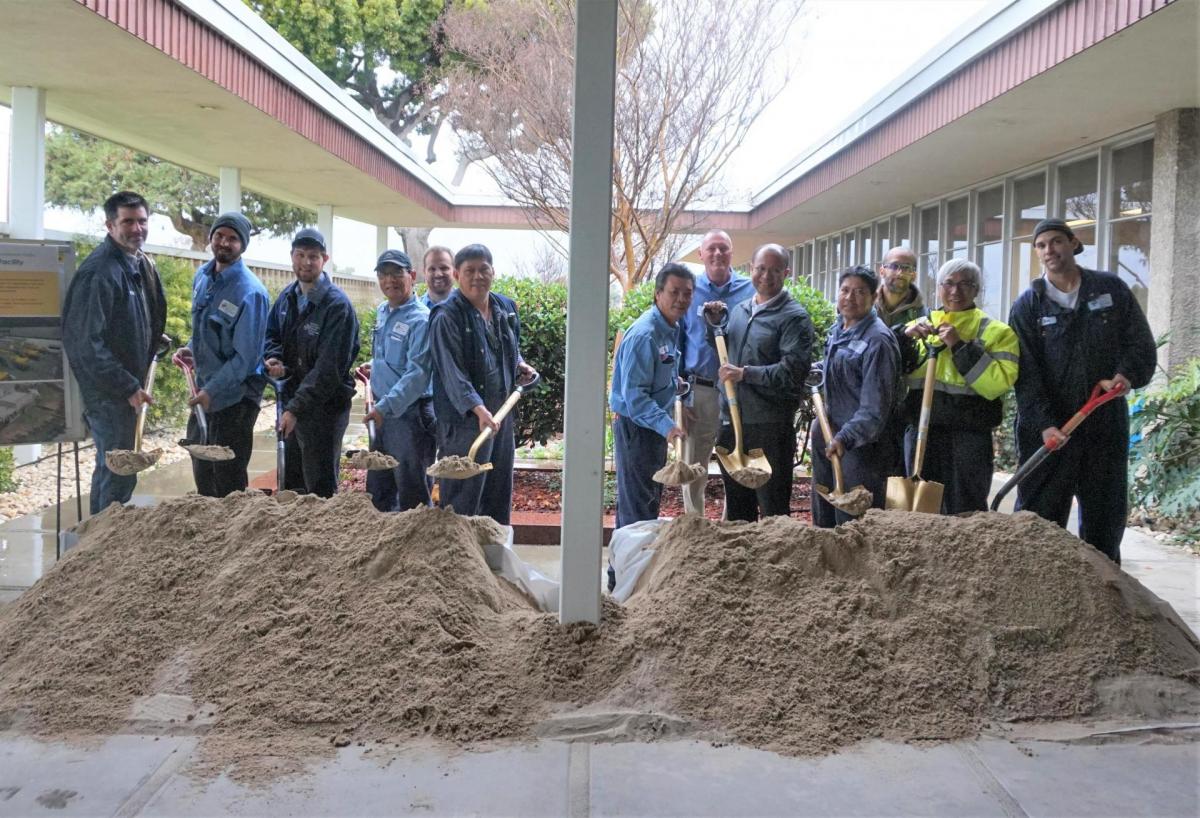 "We take our responsibility to protect the bay seriously," said Deputy Director of the Capital Improvement Program Mariana Chavez-Vazquez. "The capital improvement program will enable us to serve the Silicon Valley's growing population while protecting wildlife habitat."
In February 2021, the project reached an important milestone with the completion of a new $114 million cogeneration facility, which uses biogas produced during wastewater treatment and natural gas to help power the wastewater facility.
The cogeneration facility significantly reduces emissions and contaminants resulting from the combustion process, which helps the city of San José achieve its climate action goals. It also makes the wastewater facility more resilient. Together, the cogeneration and recently installed emergency diesel generators enable the wastewater facility to operate even if an earthquake or other disaster disrupts the local power grid.
The cogeneration facility was also designed to do more than reduce emissions. It has an aesthetic component with a façade featuring artwork by Buster Simpson that is illuminated at night.
Twelve additional capital improvement projects are currently in progress ― eight are under construction and four are in the design phase. Despite challenging times, the capital improvement project team is working hard to complete these vital projects on schedule.
"We are proud of our cross-disciplinary capital improvement team for delivering this critical project despite the COVID-19 pandemic," said Director of Environmental Services and Chief Sustainability Officer Kerrie Romanow. "This is one of the largest public works projects in South Bay history, one that will ensure we protect public health and the environment for generations to come."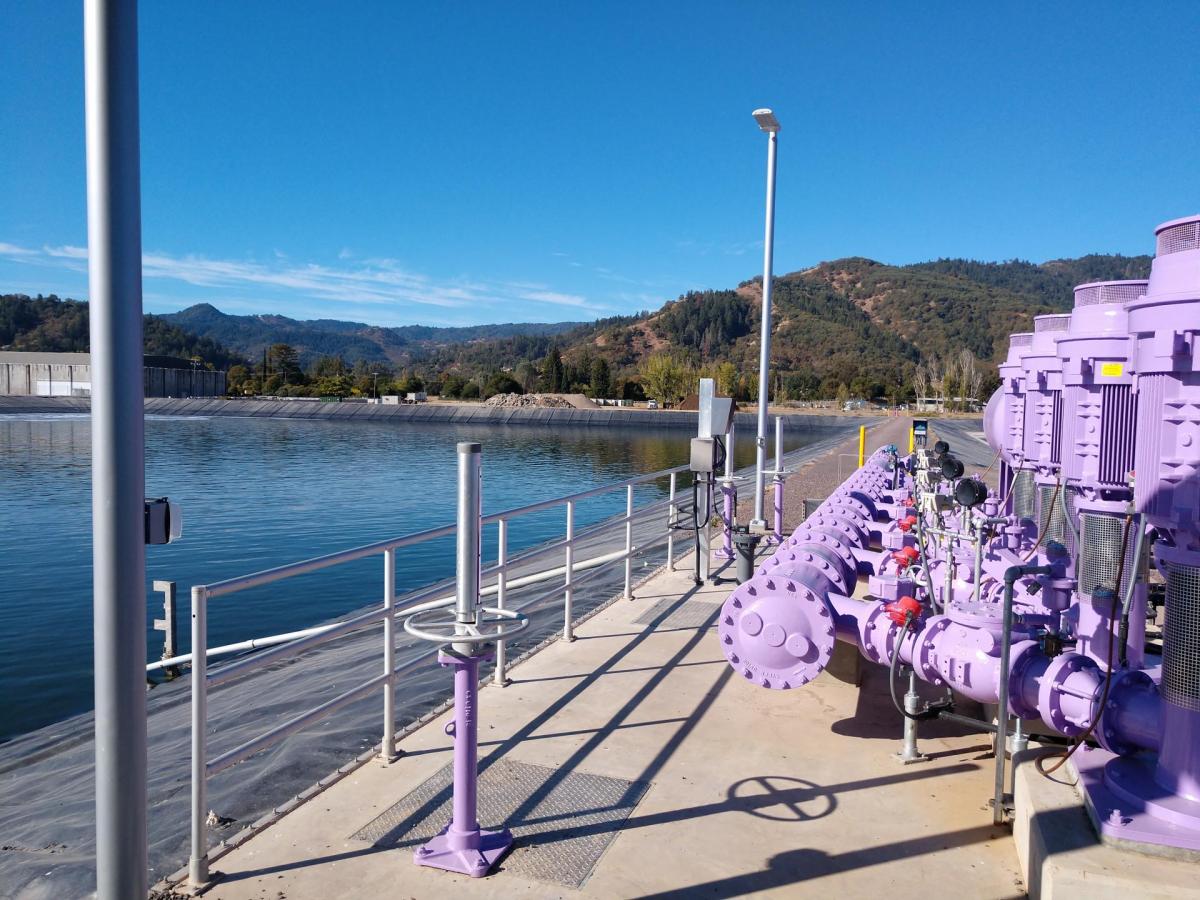 Further north, the city of Ukiah has completed the first three phases of a new water recycling facility which provides an additional 1,000 acre-feet per year of water to the Ukiah Valley. The project addresses several local needs including meeting regulatory requirements that limit the city's wastewater discharge to the Russian River. It also creates a more diversified and drought resilient water supply and provides water for agricultural uses like irrigation and frost protection.
The recycled water system includes nearly 8 miles of pipeline, a 66 million gallon water storage reservoir, upgraded treatment facilities, and improved water and wastewater infrastructure. This allows Ukiah to serve approximately 325 million gallons of water to farmers, parks, and schools each year. If needed, the project can be expanded in a final fourth phase in future years, which would provide up to 400 acre-feet additional water per year.
"Due to state regulations we would have had to spend tens of millions of dollars on new technology to treat our wastewater for nitrates to meet discharge requirements," said City Director of Sewer and Water Sean White. "Instead, we invested in the recycled water facility which puts the wastewater to beneficial use, allows us to deliver the water to farmers who want it, and nearly eliminates the need for the city to discharge into the river."
Ukiah now has about 30 percent of its water portfolio coming from the recycled water facility. That has greatly increased the stability of its water supply, while reducing diversions from the Russian River which helps protect fisheries.
The water recycling facility also supports the region's vibrant agricultural industry by providing water for frost protection. One of the most effective ways to protect grapevines from freezing is to use overhead sprinklers that continuously spray water on the vines and protect the fragile shoots. However, frost protection uses 55 gallons of water per minute per acre, so being able to use recycled water saves about 14 million gallons of water that stays in the river for each typical frost event in Ukiah.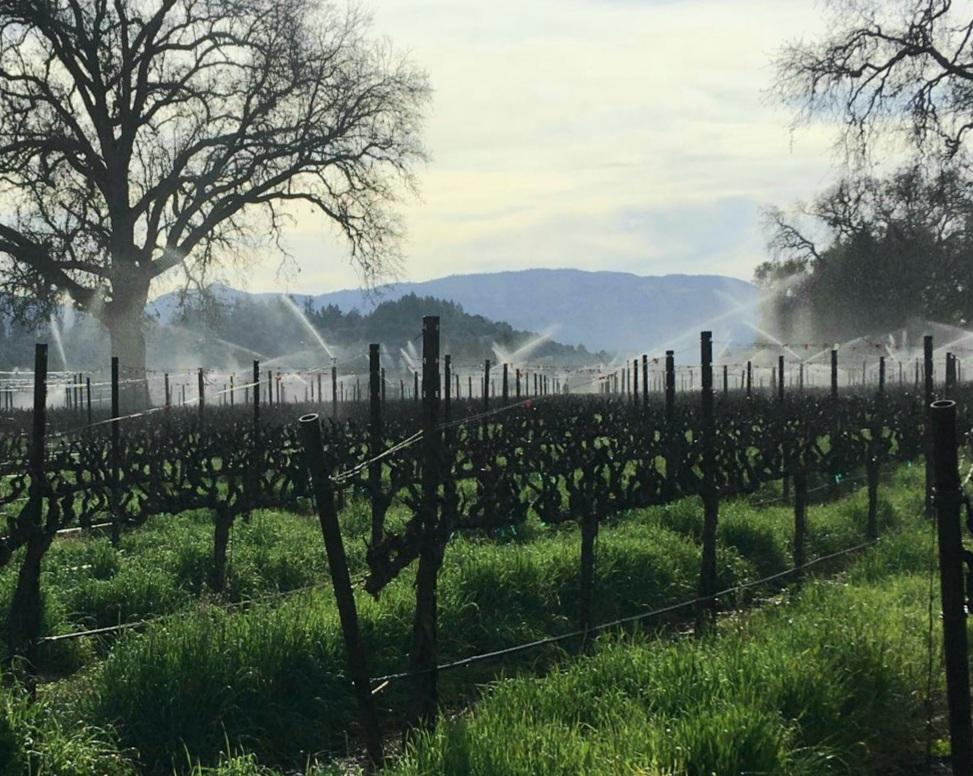 "This project has been a win all around, and that's hard to come by," said John Thomas with Thomas Vineyards. "The fish are happy with more river water, the state is happy with conservation, the city is happy with meeting its requirements for water quality, and the farmers are happy to receive reliable water supplies."
"The city of Ukiah has been great to work with on this project and we've developed a very easy, positive partnership," said Ukiah grape grower David Koball. "The most important benefit for me is the confidence that I will have reliable access to water when I need it, regardless of the rain levels. Right now we're in a drought year looking at low flows in the Russian River. Fortunately, the recycled water deliveries will help many farms avoid catastrophic losses."
Both Thomas and Koball noted that they have experienced significant cost savings because their electricity bills decline dramatically when they can rely on recycled water and do not have to run pumps to pull in river water to irrigate and protect their vineyards.
Looking ahead at growing population demands, many cities are embarking on infrastructure modernization projects to ensure water reliability. They are also taking a long view and designing these projects with climate change in mind. As droughts and warmer temperatures become more common, cities are the front lines working to ensure their constituents have a sustainable source of water now and into the future.