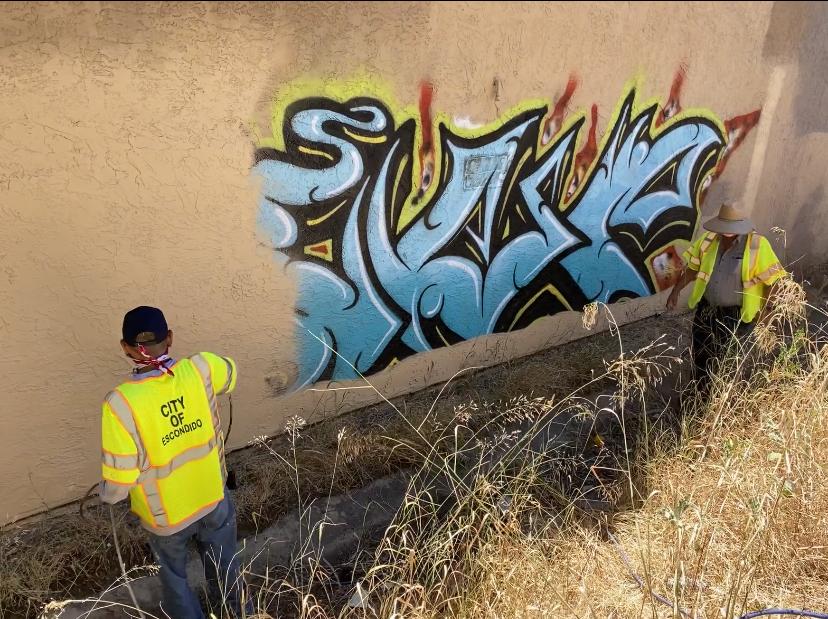 City of Escondido develops innovative and collaborative program to eliminate graffiti
The City of Escondido won the 2020 Helen Putnam Award for Excellence in the Public Works, Infrastructure and Transportation category. For more information about the award program, visit www.helenputnam.org.
---
Not only does graffiti blight entire communities, it destroys property, costing cities hundreds of thousands of dollars each year. This is money that could be invested in new parks, upgraded facilities, public safety, and other essential services. Escondido, located 30 miles northeast of downtown San Diego, was struggling with how to battle the staggering surge in graffiti; in 2018 and 2019 alone, city crews eradicated over 72,000 tags.
"We realized that in order to keep the community safe and have a clean and welcoming environment, we needed to form partnerships with businesses and residents and across city departments," said Escondido City Manager Jeffrey R. Epp. "The success of our comprehensive graffiti eradication program is a testament to the cross-departmental teamwork between public works, information systems, and communications, as well as robust community engagement."
Citywide collaboration to tackle a vexing graffiti problem
Recognizing the need for a modernized program, the city's information systems department created a custom designed smartphone app called Report It! to crowdsource information to eliminate blight in the city. Report It!, which is available through the app store, allows residents and businesses to easily let the city know about graffiti issues. The technology incorporates Cityworks software which is used to create heatmaps and dashboards to identify trends, target problem areas, and better allocate city resources.
"I firmly believe you can't manage what you don't measure," said Jake Nyberg, Deputy Director of Public Works. "The data and reporting we get through the program provides predictive analytics that go far beyond traditional cost-capturing metrics. It also helps us understand trends and characteristics of tagging crews."
The city's public works department established a dedicated crew to promptly deal with reports of graffiti, and the requests received via the app are electronically dispatched to crews in the field.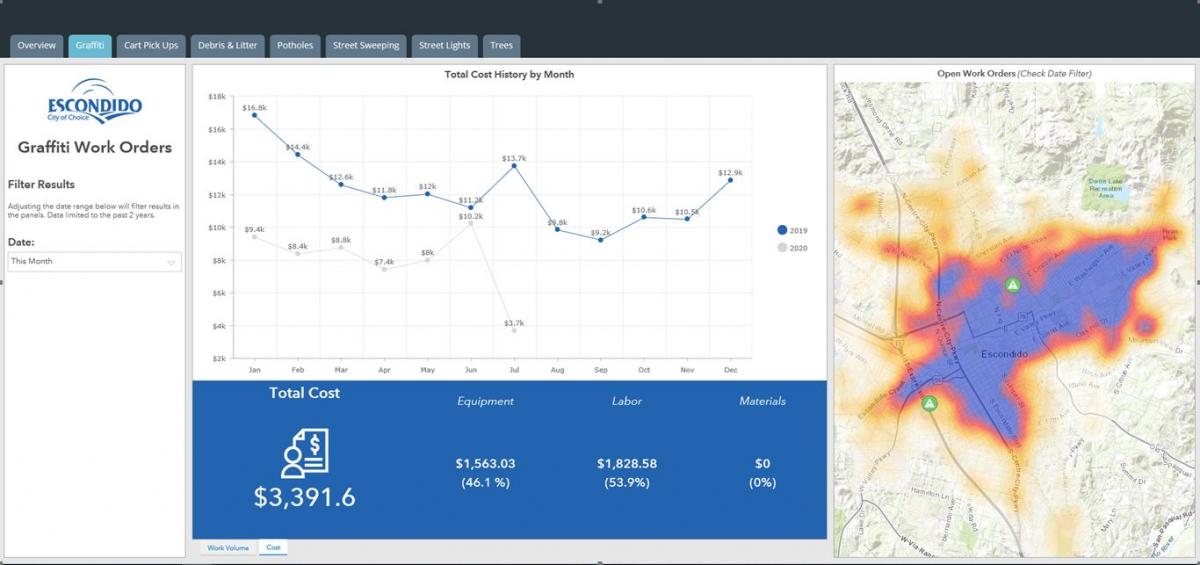 "Two years ago, a public works employee averaged 10 work orders a day. Today, we average 25-30 work orders a day," said Public Works Director Joseph Goulart. "Having the entire graffiti eradication program go paperless has created incredible efficiencies, as now we don't have to use outdated, manual processes for assigning work orders."
Through the use of technology, the city has lowered response times to cover graffiti tags from days to hours, if not minutes.
"Gangs and tagging crews are no longer creating large tags in the community because the response time to remove the tags is so quick," continued Goulart.
The city's communications team established a community outreach strategy to promote the important role residents and businesses play in keeping their city clean and free of graffiti. Through social media posts, ads in the city's recreation guide, website content, newsletter distribution, public access channel coverage, and targeted notifications through business licensing and code enforcement, the city encourages use of the smartphone app to crowdsource graffiti reporting.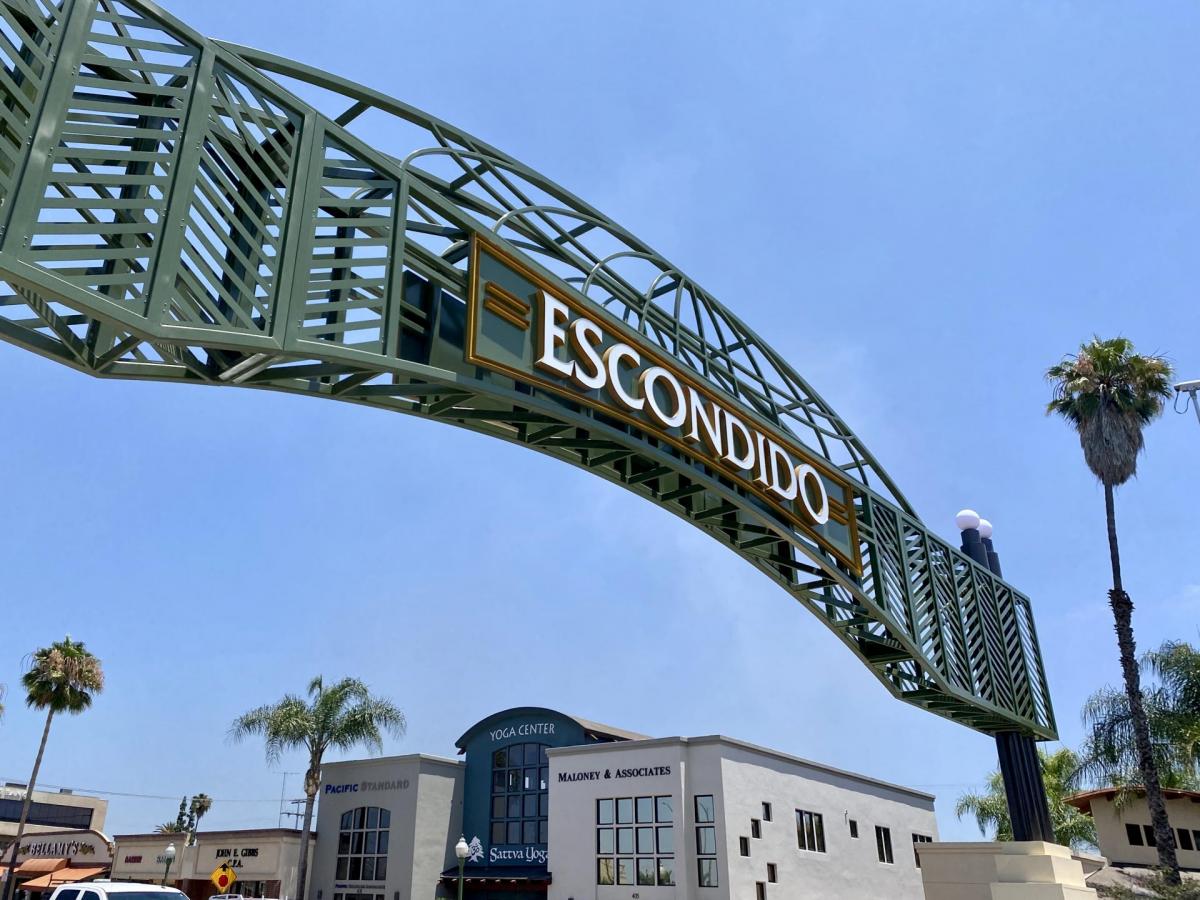 Community involvement builds civic pride and helps keep the city clean
Business owners are encouraged to complete a graffiti eradication waiver that allows city workers to go onto private property to remove graffiti within the public view. In addition, the distribution of free graffiti removal kits with supplies and instructions for safely removing graffiti empowers residents and business owners to take matters into their own hands.
"The app is really convenient and easy to use," commented Escondido resident Joseph Collins. "I know right away that my report has been received and can follow the progress through updates from staff. When I report something through the app I feel like I'm contributing to making my city a better place for my family and community."
With a budget of $365,000 for the entire program, Escondido's graffiti eradication effort has been tremendously successful and has had a direct impact on community pride and economic development.
These efforts have resulted in the city of Escondido receiving three prestigious awards for the Graffiti Eradication Program.
In addition to the 2020 Helen Putnam Award for Excellence, the city won the 2019 Cityworks Excellence in Enterprise Practice Award for having transformed operations and internal management by adopting the Cityworks platform and using it in nearly every department from public works to utilities.
The city was also selected from over 300,000 eligible candidates to receive the Special Achievement in GIS (SAG) award from ESRI, the global leader in location intelligence, for the Graffiti Eradication. Escondido Mayor Paul McNamara noted, "Winning these awards is proof that when you put your mind to something and have a dedicated staff you can make your city better."
Contact: Jake Nyberg, Deputy Director of Public Works, City of Escondido, 760-839-4377, janyberg@escondido.org