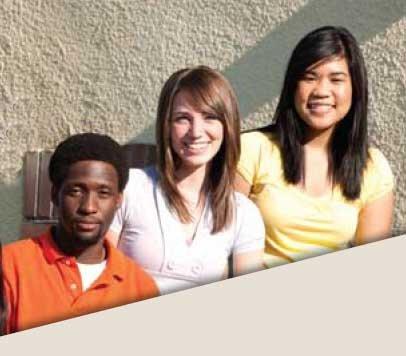 City Police Departments Team Up With CHP to Teach Teens the Real Lessons of the Road
Jeff James is a sergeant in the California Highway Patrol's Office of Community Outreach and Recruitment and can be reached at JJames@chp.ca.gov.
---
Motor vehicle crashes kill more American teenagers than any other cause. Teens between the ages of 15 and 19 are involved in 9 percent of all fatal collisions and 10 percent of all injury collisions statewide — even though they comprise just 4 percent of California's total driving population. Furthermore, teenagers are found to be at fault in 66 percent of all fatal collisions in which they are involved.
These chilling statistics moved California Highway Patrol Assistant Chief Bill Liest to action. In 2002, during his tenure as the California Highway Patrol (CHP) Monterey area commander, then-Captain Liest discovered that, according to the 2001 CHP Annual Report of Fatal and Injury Motor Vehicle Traffic Collisions, 16-year-old drivers were nearly 40 times more likely to be killed in a traffic accident than the rest of the population. Liest sought the reasons behind these numbers, and in response he created a teen driving education program called Start Smart.
Risk Factors for Teen Drivers
The National Highway Traffic Safety Administration cites the following as primary factors in teenagers' risky driving:
Poor Hazard Detection. Detecting hazards in the driving environment depends on perceptual and information-gathering skills and properly identifying potential threats. It takes time for young novice drivers to acquire this ability.
Low Risk Perception. Risk perception involves subjectively assessing the degree of threat posed by a hazard and one's ability to deal with the threat. Young novice drivers tend to underestimate the crash risk in hazardous situations and overestimate their ability to avoid the threats they identify.
Risk-Taking. Teenagers tend to take more risks while driving partly due to their overconfidence in their driving abilities. Teenage drivers are more likely to engage in risky behaviors like speeding, tailgating, running red lights, violating traffic signs and signals, making illegal turns, passing dangerously and failing to yield to pedestrians.
Not Wearing Seat Belts. Teenagers tend to wear safety belts less often than older drivers.
Carrying Passengers. Passengers who are the same age as the teen driver may create distractions and encourage the driver to take more risks.
Night Driving. The per-mile crash rate for teenage drivers is three times higher after 9:00 p.m. than during the day.
Alcohol and Drugs. Driving under the influence of alcohol or drugs is a common cause of serious crashes — especially fatal ones — involving teenagers.
Liest partnered with the local office of the state Department of Motor Vehicles to send a letter to new drivers outlining the Start Smart program and inviting the teens and their parents to join the class discussion at the local CHP office. The first meeting was held in October 2002. The meeting was well received by parents, teenagers, officers and the local media.
After two years of providing the teen training, the CHP obtained a grant from the California Office of Traffic Safety to implement a pilot program for the 2004–05 fiscal year in three additional area offices near Sacramento.
The pilot program succeeded in educating twice the number of teenagers and parents originally anticipated. It also generated information that helped make future presentations more effective.
As a result, the project won another grant from the California Office of Traffic Safety to take the program statewide. To date, more than 80 CHP area offices have conducted Start Smart presentations reaching 12,000-plus teenage drivers. The statewide campaign also included a media component that aired both radio and television spots, and hits on the CHP website and phone calls to the local offices increased significantly each time the spots aired. The DMV also provides Start Smart handouts to all prospective drivers.
In 2002, some California courts began mandating that newly licensed drivers attend Start Smart presentations as a consequence for receiving a traffic ticket. Allied agencies, police departments and sheriff's offices began asking for more information.
As the Start Smart program grew, so did the need for assistance in teaching the program and reaching out to more parents and teens, so in 2007, the CHP applied for a third grant from the Office of Traffic Safety.
The Start Smart Allied Agency grant provided funds to reach out to 235 city police departments and called for the CHP to provide program kits that include a computerized presentation and notebook, brochures, posters and other collateral materials, as well as hands-on training for class teachers. Equipment originally purchased for the CHP's Start Smart program is available for local allied law enforcement agencies to use until they
can provide their own.
Start Smart Coordinator Officer Stacy Smith explains, "Our allied agency partners will now be eligible for additional funding from the state Office of Traffic Safety to maintain a flourishing Start Smart program at the local level. It is a win for us, the allied agencies and the community."
To learn how your Police Department can receive Start Smart training materials, contact the CHP Office of Community Outreach and Recruitment; phone: (916) 843-3210.
---
This article appears in the October 2009 issue of Western City
Did you like what you read here? Subscribe to Western City
---