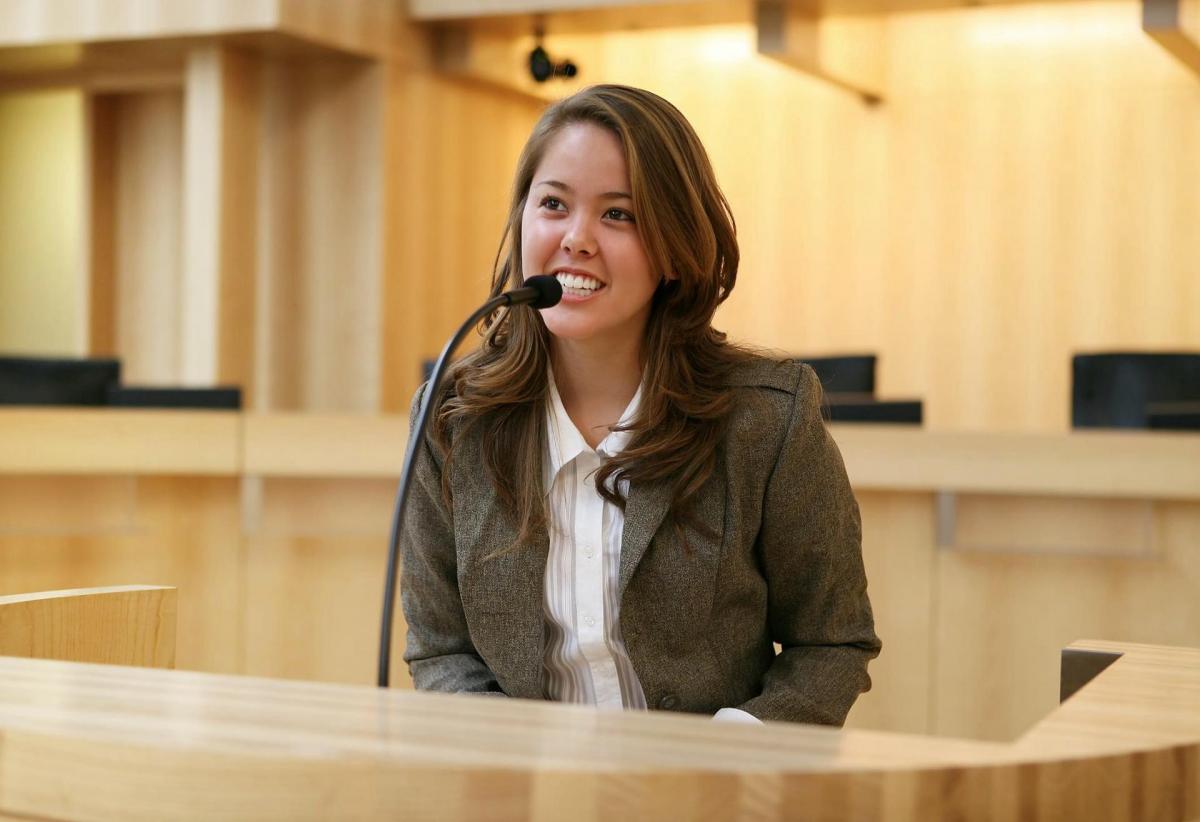 Civility as a Tonic for What Ails Local Democracy
Erica L. Manuel is CEO and executive director of the Institute for Local Government and can be reached at emanuel@ca-ilg.org.
---
Americans' confidence in government is at an all-time low — sadly, that's not new information. A September 2020 study from the Pew Research Center found that merely 20 percent of Americans trust the federal government. This is underscored by an article in The Atlantic, published earlier in 2020, highlighting a global study that provides shocking evidence of a major decline in support of democracy — not only in the United States, but also in many other countries. In fact, global confidence in democracy has reached a historic low.
This does not bode well for our nation, our state, or our local communities.
Leaders in every level of government will need to do their part to address this trend, and local governments in particular can play a unique and important role to help stem eroding confidence in democratic institutions and principles. Local government is consistently the entry point for civic engagement. This is why city and county leaders have a special opportunity to rebuild trust and confidence in local representative democracy.
In the wake of contentious political races at the national and state levels, plagued by partisanship and divisiveness, civility among elected leaders — and even within our communities — is at an all-time low. Local elected officials can and should step up and lead by example to model unity and encourage public trust and confidence. Cities statewide can view the recent election as the proverbial "reset button" and embrace changes to the composition of city councils to wipe the slate clean, maintain a focus on ethics, and begin repairing the trust that has been damaged.
"Civility and ethics are inseparable," says Arne Croce, a former city manager and nonprofit executive. "Treating everyone with dignity and respect is a foundational ethic."
While elections offer an opportunity for new beginnings, maintaining civility and good governance throughout transitions and uncertainty is not easy. California communities continue to grapple with health orders related to COVID-19, immense wildfire devastation, and sustained economic uncertainty. Local leaders are being tested now more than ever. A serious dose of civility in all levels of government — modeled by local leaders — will help all our communities emerge stronger after the dust settles.
"Creating and maintaining civil and respectful relationships is not always easy," says Rod Gould, former city manager and chair of the Institute for Local Government (ILG) Board of Directors. "But for our cities to thrive, particularly in these uncertain times, local leaders need to embrace the challenge — put in the work, develop the policies and protocols, and assume the best in each other."
Local officials in California can demonstrate and encourage civility in the local governing culture in many ways.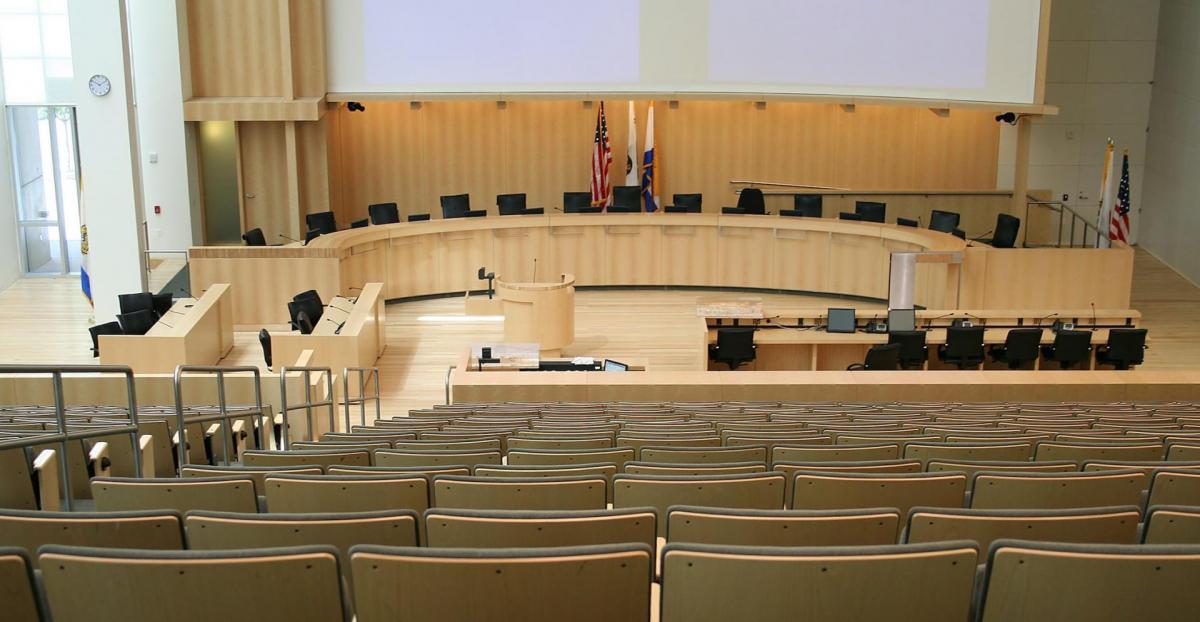 Model Civility. Civility can be challenging to achieve, but it is paramount. Respect is the watchword for how elected leaders should treat one another, the community they represent, and the staff that serves both. Admittedly, this can be tough in the face of deliberately offensive and spiteful rhetoric. Elected leaders must actively listen to all viewpoints and respect opinions and individuals with whom they differ. Separate the speaker from the problem. Be tough on the issues and gentle with the people, even on social media.
This can start with valuing engagement, equity, and inclusion — working to ensure that all who wish to be involved in decisionmaking have the opportunity to speak and be heard. It also means promoting more intentional and authentic public engagement beyond simply holding public hearings. It requires that local leaders make it more comfortable and easier for people to engage with their governments on issues that matter most to them. This has become much more difficult since stay-at-home orders were issued, but no less important. The cities of Arcata and San Diego offer two examples of jurisdictions that are shifting their approach to public engagement in light of COVID-19 and the call for greater equity.
Vigilant meeting management is also essential to ensure that speakers, staff, and leaders are not harassed or bullied. Public discussions about the pandemic, equity, social justice, and public safety are incredibly complex and risky. Knowing when to call a recess to allow emotions to cool can be critical. The hallmark of effective mayors and committee chairs is adhering closely to all laws regarding free speech without permitting anarchy to ensue, but still allowing the community and key stakeholders to feel heard and respected.
Develop and Follow a Code of Conduct. The most effective and inclusive governing bodies set forth clearly how they will comport themselves during public meetings, and they place a premium on civility. These codes of conduct or governing guidelines are carefully developed, formally adopted, and made available at all public meetings. Such codes articulate the ground rules for how elected officials will behave and what is expected of the public in return. These rules are especially important during times of transition and help create and maintain a culture of civility that is easier to practice and reinforce.
Periodically Take Stock. The most effective elected bodies hold a special meeting at least once a year not to legislate, but to discuss how they are operating with respect to their values, codes, and guidelines. This meeting can provide a chance to reflect on and assess what is working and what can be improved. It will allow for a consistent focus on respect, civility, and engagement, and how to ensure it in all interactions, both public and private.
Maintain a Shared Understanding of Roles and Responsibilities. A clear understanding of the city manager's role and the council's expectations optimizes working relationships. This shared understanding is informed by local charter and ordinance provisions that provide the overall framework for the relationship. The council should make time during retreats and/or study sessions to define, discuss, and refine their roles and responsibilities. Mutual understanding of clear roles among the city council and city management is essential for success, and having well-articulated protocols helps avoid misunderstandings and increases civility.
Encourage a Team Mentality. Allow time for council members and executive staff to get to know each other and familiarize themselves with each person's approach to issues, decisionmaking, and so on. This can be accomplished at annual meetings or workshops throughout the year. Establishing clear ground rules or codes of conduct, as mentioned previously, can help quell acrimony before it becomes a problem. It's important to remember that trust is built around understanding and respect, not necessarily agreement.
Seek Out National, State, and Local Professional Development Opportunities. Elections provide opportunities to refocus on the nuts and bolts of governing and can help you gain valuable information and insights on key policy issues facing your city. City-hosted orientations for newly elected officials provide a good way to acclimate new members to the council's norms and protocols as well as the budget and key policy issues, and help all council members to serve with a common foundation.
Consider How Social Justice, Engagement, and Equity Can Be Integrated Into Your Leadership Principles. No city is exempt from discussions about social justice and equity. After the 2020 election cycle, city leaders have an opportunity to explore these issues as a group and work to fully understand the impacts on their city's residents. By seeking clarity on these complex issues and committing to civility when discussing these challenging topics, councils can work together as a team to determine how best to explore them productively and respectfully. Some jurisdictions are actively exploring how best to embed the principles of equity and authentic engagement in their codes of conduct and apply an equity lens to their decisionmaking processes.
Civil and productive discourse is a foundation of our democracy. Without it, our political institutions suffer at every level. Civility is the antithesisof personal attacks, schoolyard insults, vicious innuendo, character assassination, and hate speech. Civility cannot be ordered or mandated. It is not a strategy or leadership fad. It is a value that must be practiced and reinforced daily as part of a larger governing culture.
Croce says, "Incivility undermines democracy by fostering a lack of respect for differing opinions and the legitimacy of democratic institutions."
ILG has built a longstanding practice and a suite of resources and training around topics of effective leadership and good governance to help address some of these common challenges. Local government leaders often look for assistance in these areas, but don't always know where to turn for help.
"In my experience, California's local elected officials and civic leaders want to serve their communities well and make them better places to live, work, and visit. Most understand that they need a strong foundation of civility and good government, but they may not know how best to achieve it," says Melissa Kuehne, ILG's Leadership and Governance program manager. "At ILG, our objective is to help officials build that foundation, develop leadership skills, and increase public trust so they can achieve their goals."
Despite the challenging circumstances presented by COVID-19, partisan politics, and social media overload, local government leaders have the opportunity and the responsibility to enact change at the local level for the sake of their own communities.
Most of us learned in elementary school how to treat one another with kindness and empathy. Now, as adults and leaders, we need to remember those critical life lessons to bring back civility to our halls of government and reverse the declining faith in democracy we're witnessing today.