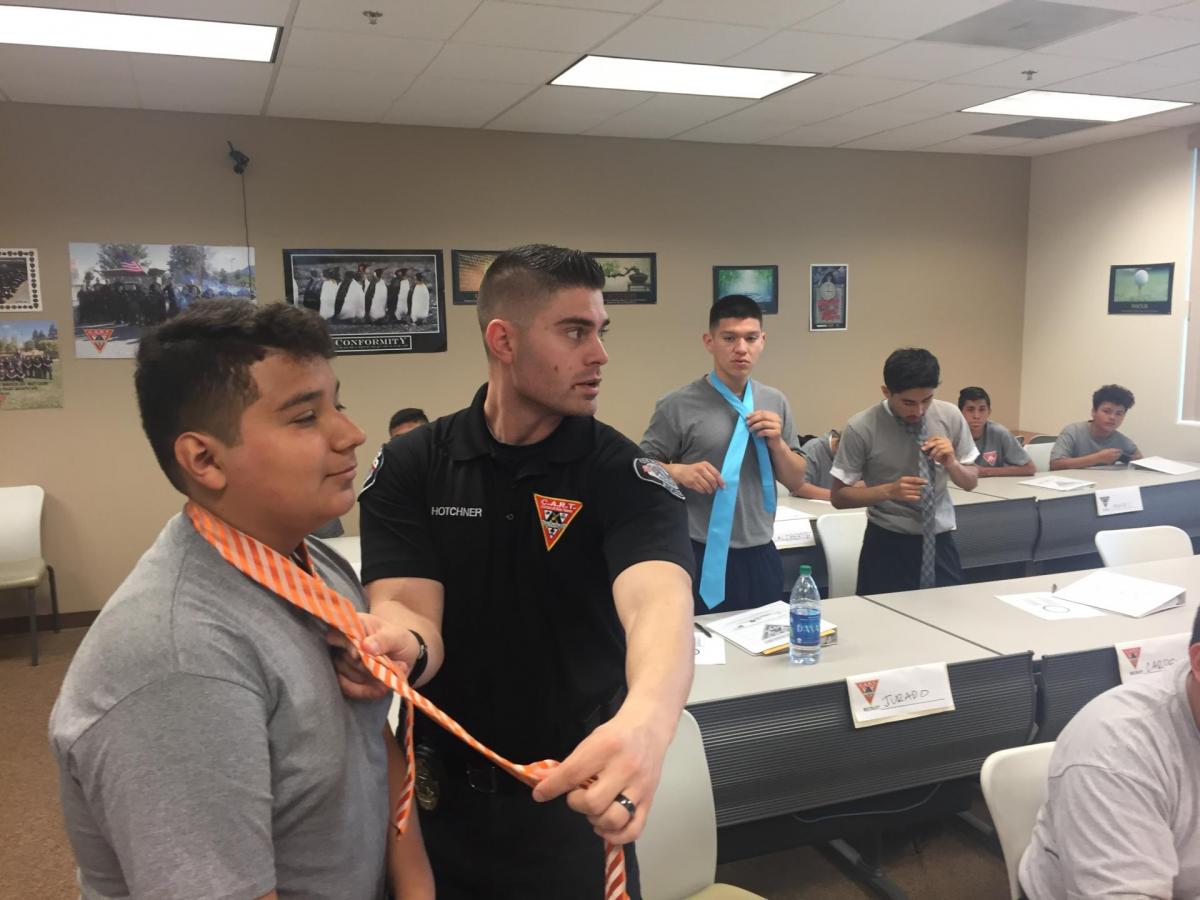 Colton-At-Risk-Teens Academy helps empower families and put local teens on the right trajectory
The city of Colton won the 2020 Helen Putnam Award for Public Safety. For more information about the award program, visit www.helenputnam.org.
The Colton Police Department believes that investing in youth — especially at-risk children and adolescents — creates healthier and happier communities. Studies have revealed that many students feel unsupported by the adults in their lives, which the Colton Police Department set out to change. Guided by research that shows that frequent truancy and repeat offenses increase the likelihood that a student will drop out of school, the police department developed a multi-agency partnership known as the C.A.R.T. (Colton-At-Risk-Teens) Academy, with the goal of providing at-risk youth with discipline, guidance, and career development opportunities.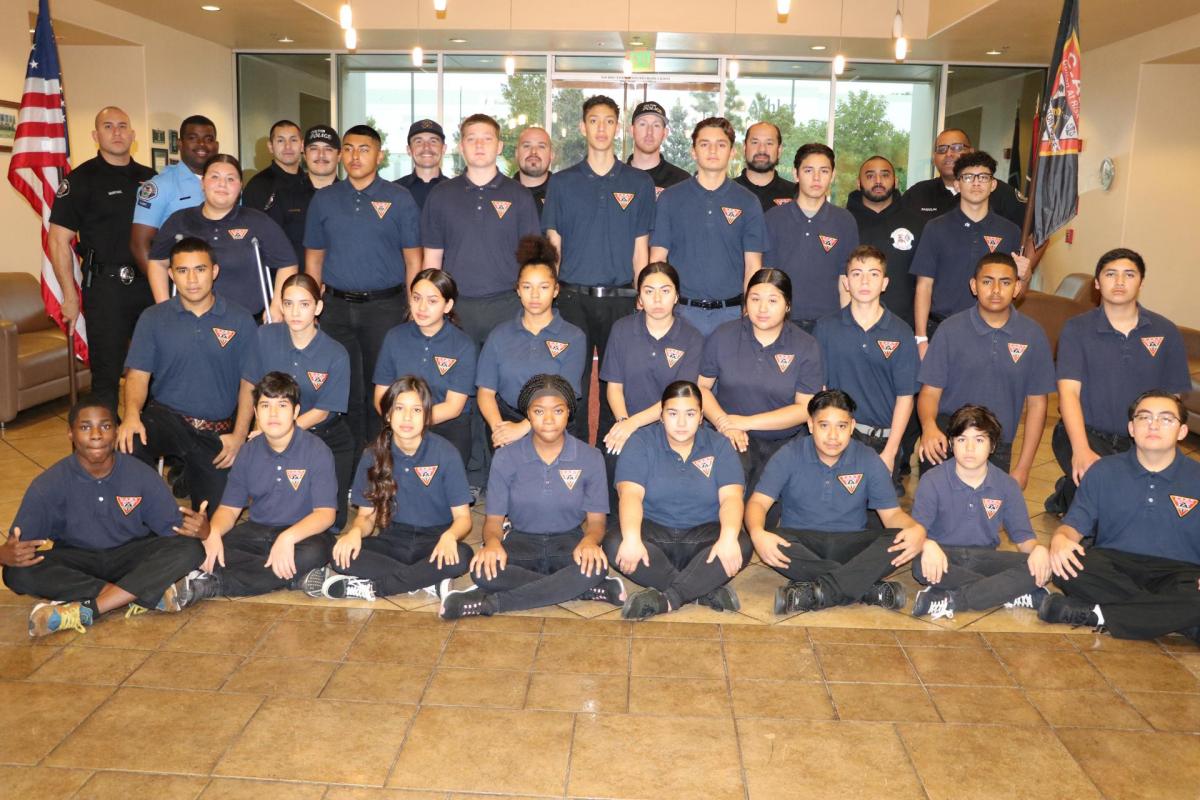 A collaboration between Colton Police, Colton Fire, San Bernardino City Unified School District, and San Bernardino City Police, the C.A.R.T. Academy fosters relationships between law enforcement and troubled youth. The Academy brings together more than 20 agencies from across the county to provide coaching, mentoring, and self-esteem building for at-risk youth.
Trust, attachment, and emotional support from adults are all critical to a student's personal development. Through a network of volunteers, the C.A.R.T. Academy serves as a positive role model for each student. Although the main goal of the program is graduation from high school, C.A.R.T. also teaches recruits about healthy life choices and helps strengthen family relations.
"C.A.R.T is the investment of a lifetime for a youngster looking for direction in their life," said Colton Police Chaplain and program volunteer Eric Strutz. "The program provides a supportive environment for students and parents, all with the goal of reducing truancy and eliminating the influence of negative externalities."
Structured like a military environment, the C.A.R.T Academy offers mentorship to students ages 13-17 and their families. Participants are referred by local police, school officials, juvenile courts, and the probation department and include youth who have committed low-level crimes, are truants, runaways, taggers, shoplifters, or have a tendency to loiter. In many instances, C.A.R.T. participants have been exposed to trauma, crime, drug and alcohol abuse, or neglect in the home. To counterbalance these negative influences, C.A.R.T. staff work to instill positive behavior by reinforcing healthy relationships and teaching students how to make choices based on long-term consequences.
Students in the 16-week program take classes twice a week and are instructed in marching and physical training. They also take classes in first aid/CPR, ethics, traffic safety, character development, truancy, dating, STDs, domestic violence, drugs and alcohol, peer pressure, gangs, cultural diversity, bullying, résumé preparation, citizenship, careers, interview skills, and nutritional health.
"Accountability is something we implore from each and every student," said Colton Police Department Captain Henry Dominguez." We want them to learn how to become responsible for their own actions, and from this learn how to make positive decisions that will benefit them and their future goals."
The C.A.R.T. Academy also supports students' overall mental health and wellness. Stress, exposure to violence, drugs, alcohol, and abuse often lead to manifestations of violence, bullying, and negative behavior on school campuses. C.A.R.T. uses various techniques to intervene and divert students when they exhibit early signs of negative behavior. Staff work with school services to provide support on and off campus, reduce exposure to negative influences, and promote healthy choices that lead to positive outcomes.
Academy sessions include four hours of community service, class competitions, and a field trip to the Museum of Tolerance in Los Angeles. (Parents are also required to attend a modified Parent Project class while their child is enrolled.) All C.A.R.T. recruits and parents sign a PRIDE contract that allows Academy staff to perform house and school inspections while the student is enrolled in school and after graduation from the Academy. This is a distinct advantage since the majority of C.A.R.T. staff are sworn law enforcement officers and can use non-traditional techniques to address issues after hours and on weekends. Part of the C.A.R.T. curriculum includes "life after high school," which focuses on character development and strengthening students' ability to be successful members of society.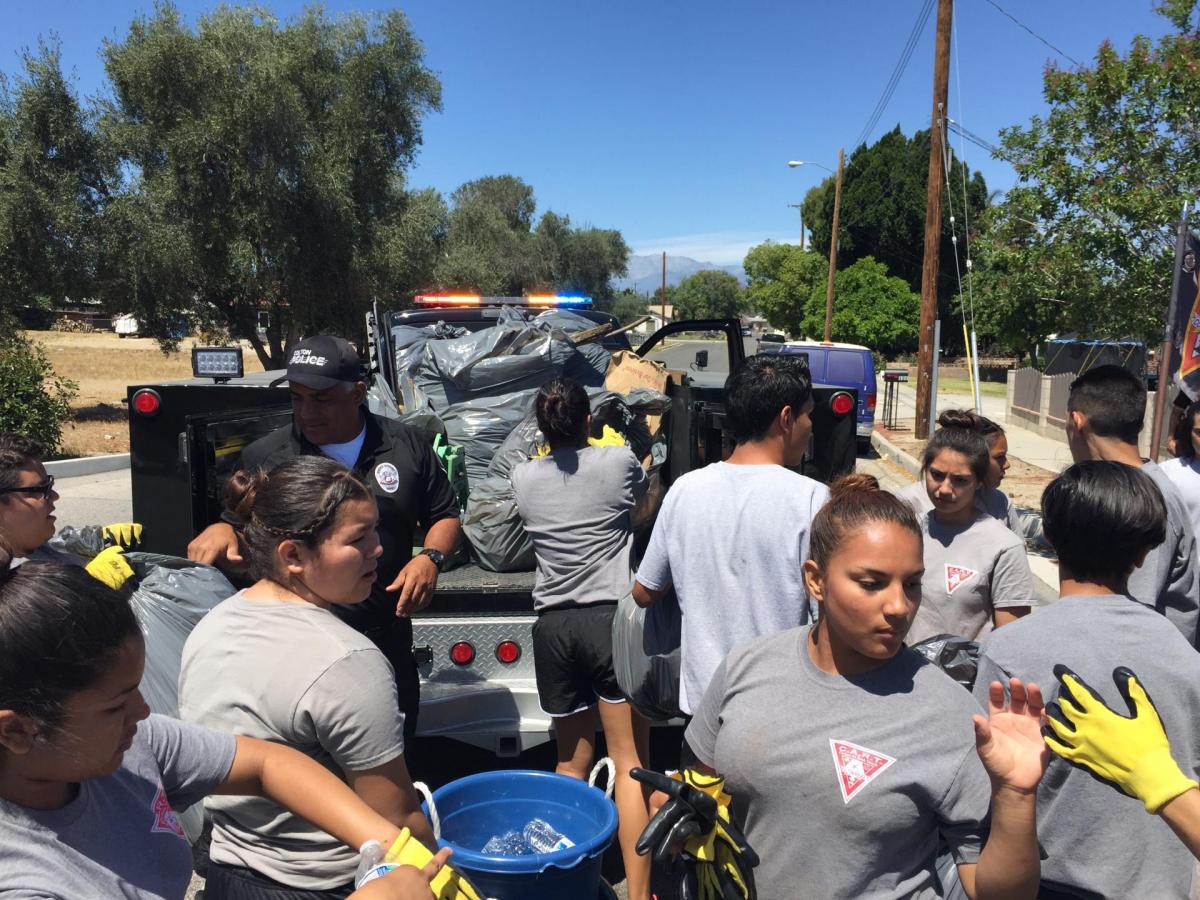 The program is funded by donations and grants, making it free for participants. Instructors primarily volunteer their time, and classes that require a fee are covered by the program. Officers who are instructors for the Academy are covered by their individual agencies. Staff are highly motivated and accept the challenges each student brings with them.
The primary outcomes of the C.A.R.T. Academy are decreased truancy rates, expulsions, arrests, and calls for service for juvenile delinquency, as well as increased college and career readiness. Through the positive relationships the Colton Police Department has built with other agencies, the program helped at-risk juveniles graduate high school and attend college. The C.A.R.T. Academy is a cost-effective way to create positive change in the lives of at-risk students and agency partners look forward to building more partnerships with business leaders, members of the community, and other law enforcement agencies.
Contact: Rich Randolph, Police Officer, C.A.R.T. Academy Director; phone (909) 370-5000; email rrandolph@coltonca.gov