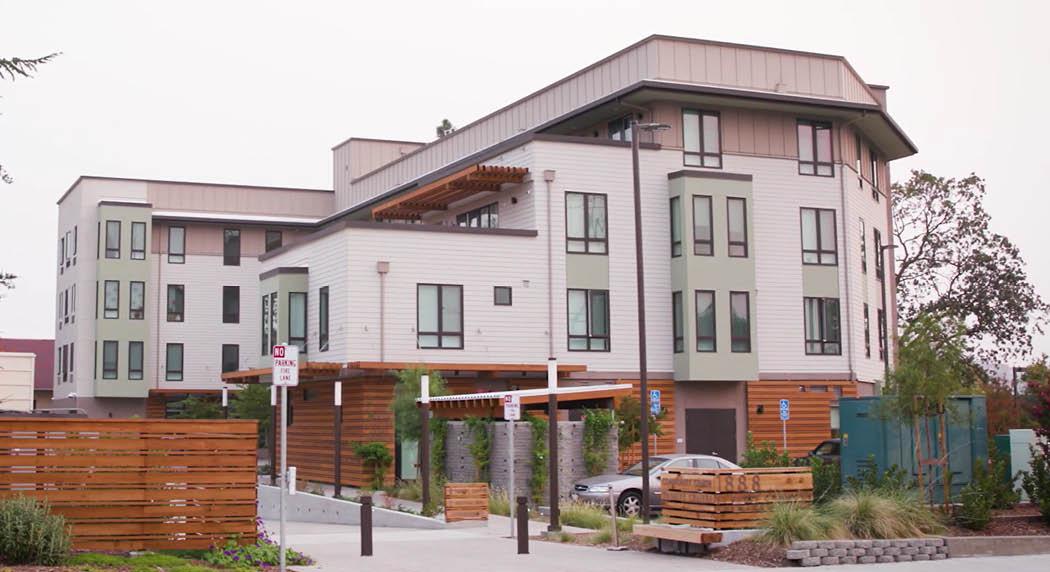 A community partnership brings a transformative affordable housing development to Walnut Creek
Jill Oviatt is the director of communications and marketing at the League of California Cities and editor in chief of Western City magazine; she can be reached at joviatt@cacities.org.
---
A few years ago a dynamic group of committed religious, community, housing, and local government leaders in Walnut Creek came together to solve one of our state's most pressing problems: the need for more affordable housing. Working together they created St. Paul's Commons, a mixed-use, transit-oriented affordable housing development that opened its doors to residents in February 2020.
"As home prices and rents have made housing unaffordable for so many in the Bay Area, we have been focused on how to reverse the tide and bring more affordable housing into our community and expand the availability of homeless services," said Walnut Creek Council Member Cindy Silva. "The group behind this project was united in its vision to provide a safe, vibrant, and transformational environment that helps both the homeless and working poor and moves community members from uncertainty to housing security."
Located on the grounds of St. Paul's Episcopal Church, St. Paul's Commons is designed to fit into and enhance the church campus as well as the surrounding neighborhood. The project broke ground in May 2018 and less than two years later welcomed its first new residents.
The community-serving spaces are operated by St. Paul's Episcopal Church and the 45 apartments are operated by Resources for Community Development. The rentals include studios and one- and two-bedroom units, and are available for individuals and families with incomes from 30 to 60 percent of the area median income.
Half of the apartments are fully supportive permanent homes for residents with special needs or those who have experienced homelessness. Two are intended to house a resident living with HIV/AIDS. Half of the apartments will have rental subsidies, allowing residents to pay no more than 30 percent of their incomes.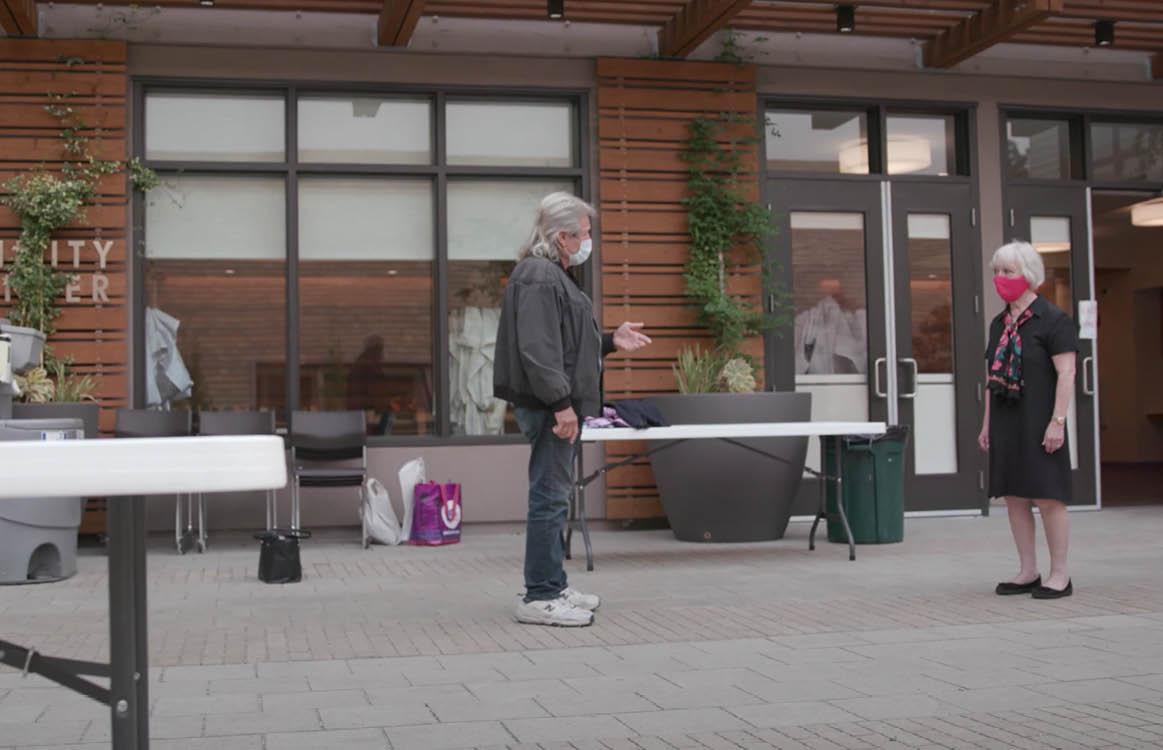 "My life before I got the apartment was very stressful," said Leslie. "I was homeless for almost 17 years, off and on. My apartment means everything to me. Now I don't have to worry about where I'm going to sleep; I have my own spot."
Mindful that stable shelter is the foundation for stability in many other aspects of life, including employment and health care, the partners were intentional about locating the development close to public transit with convenient access to the library, parks, schools, shops, and jobs downtown.
"St. Paul's mission is to bring light and love to our community and this project became a tangible way of actually doing that," said St. Paul's Episcopal Church Rev. Krista Fregoso. "It was a way for us to address the long-term need for affordable housing in the Bay Area and provide a space for low-income families to call a home."
St. Paul's Commons' eco-friendly building design includes several energy-efficient features such as an on-site solar photovoltaic system. The development plan incorporated feedback from community and church members and includes several amenities including a roof terrace for residents and a landscaped courtyard. On-site resident support services include case management, information and referral, transit facilitation, health and wellness, and educational workshops, with a holistic approach to physical, mental, emotional, and spiritual aspects of residents.
"St. Paul's Commons is so special because when people come here, it's like they go into a world where they can be comfortable and respected," said Walnut Creek Council Member Loella Haskew. "This project is especially important because it is a place where people are taken off the streets and put into healthy conditions. We value our homeless residents and it is part of our responsibility as community leaders to help them."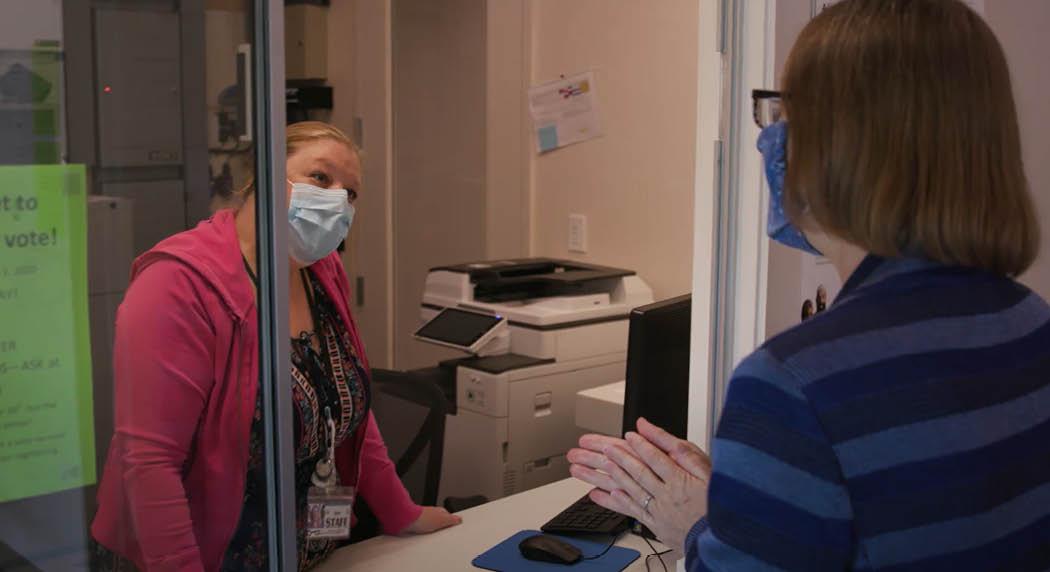 St. Paul's Commons is also home to Trinity Center, a non-denominational program providing weekday support to homeless adults working to become more self-reliant. The Trinity Center was selected by state Sen. Steve Glazer as the 2020 nonprofit of the year for his district.
In addition to finding housing, Leslie got a job at the Trinity Center and explained, "Trinity is the best job I've ever had. I get to help people because I know what it's like to be homeless. I know what it's like to not have a shower or a place to do laundry."
All stakeholders in the partnership noted that they regularly communicated with the community about the vision, progress, and positive outcomes of their project. This approach helped mitigate some of the barriers that often derail affordable housing efforts, such as concerns about impacts on property values and neighborhood cohesiveness.
"We have the kind of amenities and construction that will make this building last and be viable for generations which is really the goal," said Resources for Community Development Executive Director Dan Sawislak. St. Paul's Commons is a true reflection of great partnership. Trinity Center Executive Director Leslie Gleason explains, "It is concrete testimony that if people put their minds to it and bring together the right partners, we can create affordable housing right here in our own communities."