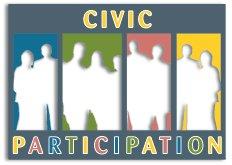 Community Visioning Helps Guide City Plans
Greg Keidan is program coordinator for the Institute for Local Government's Collaborative Governance Initiative and can be reached at gkeidan@ca-ilg.org.
---
Community visioning processes help local governments involve residents in answering the questions, "What kind of community do we want to have?" and "Where do we want to go from here?" These processes differ from public engagement in crafting an area-specific plan or General Plan because the goal of visioning is to more broadly explore the values and priorities of residents related to the future of their communities, rather than considering the implementation of more specific planning-related strategies or projects.
San Rafael Brings Residents Into the Process
The City of San Rafael's downtown has been shaped by the visioning process that the city initiated in the early 1990s. After angry residents made their complaints known at a series of city council meetings, officials recognized the need to create a better approach to hear residents' ideas about improving the downtown area. The council solicited community volunteers and chose more than 100 residents, representing all of the city's stakeholders, ethnicities and geographic areas, to participate in the downtown visioning process. Residents participated in 20 meetings that included facilitated discussions and graphic artists who sketched illustrations to help people imagine how the city's built environment might appear in the future.
In one exercise, residents were given cameras to take pictures of the downtown features they liked and disliked. The pictures were displayed to show where community interests converged.
"People showed up expecting to be sold a project and they were happily surprised to have an open and honest conversation instead," says Rod Gould, former city manager of San Rafael. He believes this process helped build residents' civic pride and trust in their city government.
As a result of this community input, San Rafael has taken steps to make its downtown more pedestrian friendly, provide public transit options, develop more housing within walking distance of shops and services, provide affordable housing and create a mixed-use town center and public plaza. The visioning process continues to help guide San Rafael's city planning today; the city is currently involved in a green visioning project.
Chula Vista Uses a Personal Approach
Chula Vista is a diverse and rapidly growing city whose population is 50 percent Latino. To better understand residents' priorities for the future of the city's Southwest area, Chula Vista is currently conducting a one-year visioning process in support of its General Plan update. This project, titled Southwest United in Action, is using a multi-pronged approach to civic engagement to involve as many residents as possible and make the process accessible to the entire community.
In some Southwest area neighborhoods, 80 to 90 percent of the residents are Latino. To create a visioning process that would be inclusive and culturally sensitive to the full community, approximately 30 residents participated in an initial focus group to discuss outreach and related topics. This led to the formation of an Early Partners team to continue coordinating community outreach and a technical advisory group to educate participating residents about technical matters related to planning. Three large community visioning meetings will include:
Small group dialogues;
Mapping exercises where residents can identify needed services or amenities and express other ideas or concerns; and
Opportunities for one-on-one conversations with local officials and their staff.
More than 100 residents participated in the first large meeting.
Spreading the Word
Although simultaneous translation is provided and the meetings are held in neighborhood community centers rather than official government buildings, organizers recognized that some Chula Vista residents might have limited time to participate or be uncomfortable attending large meetings. To ensure diverse and large-scale participation, representatives distributed surveys in English and Spanish to parents through local elementary schools. To date, the project has received more than 300 responses, with more than one-third in Spanish.
In addition, the project hired public engagement consultants to train city staff, who in turn trained community ambassadors or "embajadores." So far, the city has trained more than 30 volunteer ambassadors from Southwest Chula Vista and provided them with bilingual outreach materials that they can use to invite people to the large community meetings and engage smaller groups of friends and neighbors. The volunteers then report to the city about the identified values, priorities and visions for improving their neighborhood.
Outreach Creates Positive Results
A survey of attendees at the first large community meeting indicated that most people heard about Southwest United in Action from someone in the community they already knew, underscoring the outreach strategy's effectiveness.
In support of the visioning effort, Mayor Cheryl Cox has hosted a series of breakfast meetings to connect city staff with community partners. Developing relationships with existing community groups and Spanish-language media has been a key to achieving widespread and demographically representative participation.
Mayor Cox is enthusiastic about her city's first foray into public engagement. She says the greatest value has been in creating a mechanism for two-way communication between the city and residents. "We recognize that sometimes people are seeking accurate information and don't know how to get it," she explains. "Without public engagement, you don't have a mechanism for people to tell you what they think." The city's ongoing visioning project has allowed city officials to get reliable information from people who want to be involved in the community and has led to more residents taking an active role in addressing community issues.
According to former Project Coordinator Sarah Johnson, Chula Vista has formed a civic engagement subcommittee and is looking at this visioning process as a pilot project for public involvement in city decision-making. "The idea is that this effort will become a partnership, and we can do that only via capacity-building in the community and greater participation," she says. "An important goal is to get people more involved in civic life and more knowledgeable about the opportunities and resources in the community."
---
This article appears in the September 2008 issue of Western City
Did you like what you read here? Subscribe to Western City
---