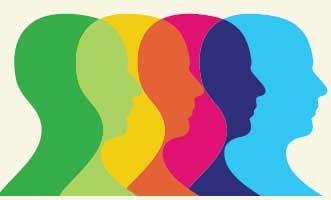 Connect With the League Online
Technology is making it easier and faster for city officials and staff to stay connected with each other and the League. If you are not yet up to speed on using social media, the League offers helpful online resources to help you stay informed about the latest developments in a variety of areas.
The League has compiled many of the social media resources that were presented in training sessions at the Social Media Action Center during the League's 2010 annual conference. This page (www.cacities.org/socialmediaresources) provides links to a comprehensive list of online resources that include information on the basics of signing up for and how to use Twitter, LinkedIn and Facebook; examples of how cities are using social media; and relevant news articles. Here are just a few of the items available.
Database of Social Media by City: Lists city Twitter and Facebook accounts;
Institute for Local Government Resources: Technology and Web 2.0; what's new; and legal issues associated with social media; and
Social Media Policies: Social media governance policy database; how to create a comments policy; and more.
Twitter and Facebook
Twitter users can follow @CaCities for legislative updates, real-time tweets from events and hearings, press releases, policy committee updates, professional department updates, Western City magazine information and more. In addition, @CaCitiesLearn provides news and updates on conferences, events and training, and social media resources.
The League and Western City magazine also have Facebook fan pages at www.facebook.com/LeagueofCaCities and www.facebook.com/WesternCity.
For more information, contact Allison Fuller, conference logistics and social media coordinator; e-mail: afuller@cacities.org; or Emily Cole, communications and social media outreach specialist; e-mail: ecole@cacities.org.
---
This article appears in the March 2011 issue of Western City
Did you like what you read here? Subscribe to Western City
---