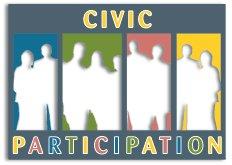 Cooking Up New Ways to Reach Residents
In 2007, Rancho Cordova Council Member Ken Cooley's community was filled with homes on the brink of mortgage meltdown. Observing a startling number of for-sale signs throughout Rancho Cordova neighborhoods, Cooley reflected that when people lose their homes it impacts the entire community.
In discussions with lenders, Cooley learned that half of all home-owners in financial trouble never seek help from their mortgage holders, and Congress was urging banks to work with borrowers to find alternatives to foreclosure. He realized that the city could provide valuable assistance to people facing foreclosure by holding a workshop where borrowers could hear from lenders about how to proceed.
Creating a Community Workshop
City officials often struggle with how to engage members of their community, whether it's to get them involved in a planning process or to attend informational workshops that cities hold on various topics. But involving immigrant residents in civic activities can be especially challenging due to language barriers, fear of deportation and a lack of familiarity with the local government process.
Cooley faced a challenge because of his city's remarkably diverse community. According to a Public Policy Institute of California study published in 2002, Rancho Cordova had the greatest increase in neighborhood diversity of any California city or unincorporated area between 1990 and 2000. In a 2007 survey, the school district found 96 different languages spoken by students in local schools.
So city staff took a creative approach to alerting the entire community about the mortgage informational workshop set for Dec. 12, 2007. To help attract Rancho Cordova's Russian, Armenian and Latino communities, staff decided to provide foods familiar to the different communities at the workshop.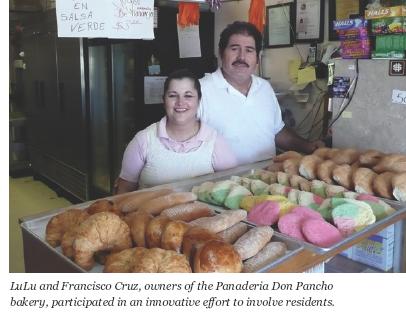 "We started to think about how to create social networks to spread the word," Cooley explained. "Two weeks before the event, city staff went to the ethnic bakeries, delis and businesses throughout Rancho Cordova and ordered food for the workshop. This allowed us to talk up the event, engage the business owners and provide snacks these communities would enjoy."
City staff also contacted the local school district to find people to help translate flyers into Russian and Spanish. Staff distributed these flyers around town and at the bakeries and other ethnic businesses. Reed Flory, housing services administrator for Rancho Cordova, said that it's important to reach people where they live, work and shop. "If you find out where people are and congregate and produce printed materials in the language they understand, that's a beginning," she noted.
Information at the event was presented in English, Russian and Spanish. Experts from two banks spoke with residents about the foreclosure process and how to approach lenders. With about 100 city residents attending the event, participants filled the facility to capacity.
Rancho Cordova city staff learned many lessons from organizing the mortgage workshop. In the process of connecting with the ethnic bakeries, they began to identify leaders in the Russian and Armenian communities. City staff is now reaching out to leaders in the Vietnamese, Korean and Latino communities to build networks.
Cooley is confident that this workshop had a positive impact on residents and city staff and looks forward to using these new strategies again soon. He said, "The event was an eye-opener for city staff. We were able to bring together groups present in the city but otherwise rarely seen. The City of Rancho Cordova is here to serve all of its residents, and this event taught us how effectively active outreach can work."
---
This article appears in the August 2008 issue of Western City
Did you like what you read here? Subscribe to Western City
---