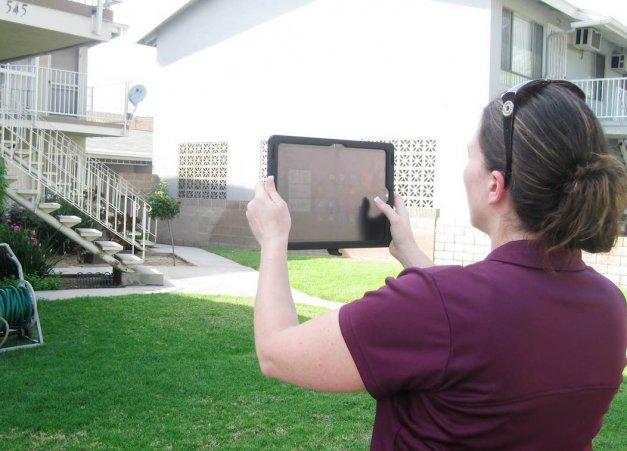 Covina Develops Software for Rental Inspection Program
The City of Covina won the Award of Excellence in the Internal Administration category of the 2014 Helen Putnam Award for Excellence program. For more about the award program, visit www.helenputnam.org.
---
The Great Recession created operational challenges for local communities that often did not have the means or ability to respond to the symptoms of economic distress. As foreclosures became widespread, calls from residents about neglected and abandoned properties increased dramatically, overwhelming code enforcement staff in many cities.
In the City of Covina (pop. 47,796) a suburban community in the San Gabriel Valley 22 miles east of downtown Los Angeles, the Public Works Department was struggling to maintain its code enforcement programs in the face of a workload that tripled between 2008 and 2011. One part-time and two full-time code enforcement officers saw their inspection load increase from 4,000 inspections a year in 2008 to 12,000 inspections a year in 2011. As the workload grew, the complexity of cases also increased; problem properties were often in foreclosure or non-owner occupied.
In 2009 a group of local apartment owners began demanding a response from the city regarding the deteriorating conditions at specific apartment buildings that were in foreclosure or bank owned. After meeting with the local apartment owners association, public works staff examined code enforcement operations in an effort to identify opportunities to streamline operations and increase revenues. Staff analysis revealed that 64 percent of repeat violations occurred at non-owner occupied properties and that single-family homes were four times more likely to repeat violations than multifamily rental properties.
City Shifts to a Proactive Approach
"City staff were overwhelmed and needed a new approach and resources to focus on non-owner occupied properties that were blighted and did not respond to administrative citations," says Alex Gonzalez, the city's interim public works director. "In response, the city developed a plan to move code enforcement from a reactive, complaint-based model to a proactive model to identify and inspect non-owner occupied properties and take action before community standards suffered."
After examining existing rental inspection programs statewide, especially in the neighboring cities of Azusa and Pasadena, the City of Covina reached out to the community with a number of public meetings. This effort culminated in a city council study session that focused on introducing a citywide Rental Inspection Program — coupled with an update of the city's municipal code to improve operations, provide additional staff training and improve cooperation between code enforcement staff and the Police Department. The rental inspection program revenues are held in the city Community Improvement Fund and are used to offset the personnel, materials and legal expenses incurred in monitoring, inspecting and bringing all non-owner occupied properties into compliance with local and state codes. The city's General Fund is used for code enforcement of commercial, industrial and owner-occupied properties.
"The process was interesting," says former City Manager Daryl Parrish. "We knew we had a solid approach to address our problems, and we also knew that we would face opposition from some property owners. However, even the people that were opposed recognized the need. We had to make sure that we rolled out the program in a way that was sensitive and responsive to the needs of the community."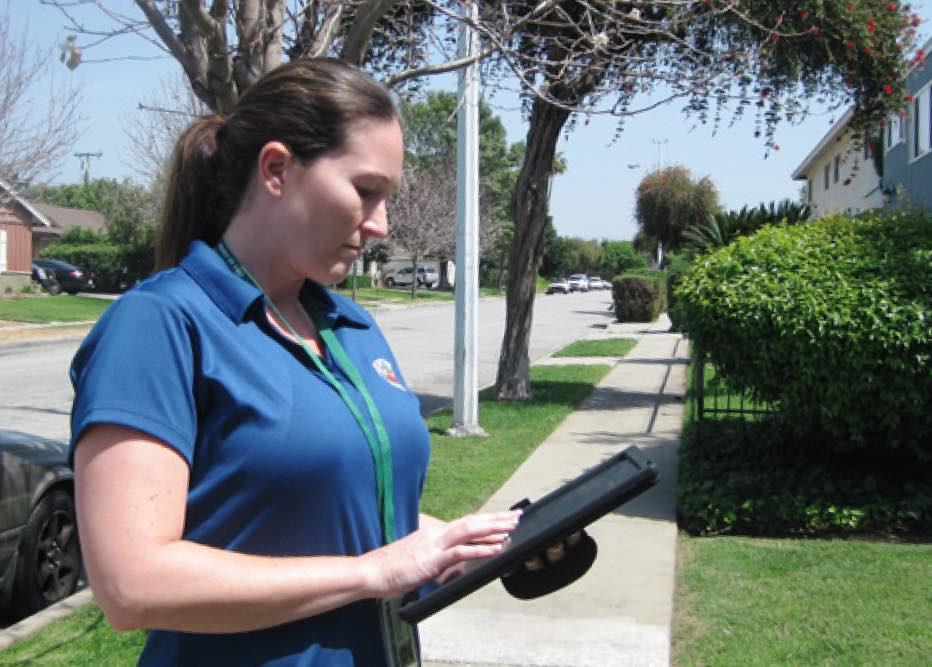 Developing Software to Identify and Track Problem Properties
Building Official Bill Hayes implemented the program. He had to find a way to inspect more than 2,103 targeted properties in a short time and process a range of program exemptions that were built into the program to ensure that the rental inspection fee was imposed only on properties that were being rented as a business venture and not occupied by extended family members. The city hired a private consulting firm that partnered with the city's Information Technology Department to develop software, which uses a geographic information system (GIS) to identify and track properties. Over two weeks, the consultant's employees conducted a building envelope and landscape inspection of the exterior of each non-owner occupied property and recorded pictures and information into the software. If no violations were seen at the property, city staff notified the owner of the inspection date and that no violations were noted. If the exterior inspection did note violations, city staff contacted the owner to schedule an on-site secondary inspection of the property grounds and interior.
"Using the consultant to design the system and do the initial round of inspections made the program manageable with only a small increase in initial staff," says Hayes. "As city staff work through secondary inspections that are more complicated, the response from owners and tenants to the program has been great. Everyone wants an attractive community. When owners understand that this program is citywide and meant to protect their property values — and tenants understand that owners will maintain their properties — we get a lot of cooperation."
Results
When Covina launched the program in June 2013, city staff mailed 2,103 program packets to residential property owners who were identified as being subject to the Rental Inspection Fee established by the new ordinance. Of the 2,103 packets mailed:
51 percent were returned and paid by the deadline;
19 percent submitted applications for exemption that were approved;
Less than 1 percent submitted applications for exemption that were rejected;
8 percent were returned by the postal service as undeliverable; and
29 percent were delivered by the postal service, and the city received no response.
As of August 2014, roughly 200 non-owner occupied properties had been moved into the administrative citation process for not complying with the program.
The Rental Inspection Program's results include resources for additional code enforcement staff to manage the program; uniform legal application and enforcement of local and state housing codes; identification of much-needed maintenance on rental properties; education and outreach to absentee or neglectful landlords; and perhaps most important, maintaining and upgrading property values and the quality of life in the City of Covina.
Contact: Alex Gonzalez, interim public works director, City of Covina, phone: (626) 384-5215; email: agonzalez@covinaca.gov; or Bill Hayes, building official, City of Covina, phone: (626) 384-5460; email: whayes@covinaca.gov.
---
Photo credits: Courtesy of City of Covina and League of California Cities
---
This article appears in the June 2015 issue of Western City
Did you like what you read here? Subscribe to Western City
---