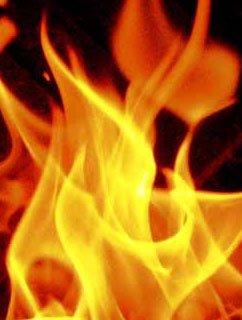 Crisis at City Hall: Planning Ahead Can Make The Difference, Part 2
Scott Summerfield is a former public information officer for the City of Newark and former communications director for the Oakland Chamber of Commerce and can be reached at ssummerfield@saecommunications.com. Sheri Benninghoven served as the first communications director for the League, following her tenure as public information officer for the City of Anaheim, and can be reached at sbenninghoven@saecommunications.com. Summerfield and Benninghoven, principals of SAE Communications, now consult with cities on communications planning and messaging.
---
Crises have a fairly predictable lifespan, including an initial phase when there are many questions and few answers, a middle phase when you actively deliver your messages and visibly deal with the situation, and an ending phase when business begins to normalize and you seek to restore your city's credibility.
Phases of the Crisis
The initial phase occurs immediately after you first learn about the crisis, and it requires key staff to gather quickly to consider these important questions:
What happened and who will be affected?
How did it happen?
What is the city's position and what action is it taking?
Who needs to be informed?
Are there political or other high-profile aspects?
What internal and external resources can help the city communicate?
How will the situation evolve and what can be done to keep it from getting worse?
Who is the primary spokesperson?
The middle phase, which follows several hours to several days after the crisis first surfaces, raises questions that may overwhelm your staff:
What messages do we want to deliver?
How do we get the messages out?
How do we cope with Public Records Act requests?
What is the effect on the city work force?
Is the city's ability to deliver services compromised?
Is media coverage or public commentary accurate?
How do we change inaccurate perceptions of the city's role in the crisis?
What are we doing to demonstrate that this won't happen again?
The ending phase is often when you can breathe a sigh of relief in recognition that the worst is behind you. It doesn't mean your work is done, however, and these questions will help guide your ongoing efforts:
Are we ready for the next crisis?
What should we do differently?
With whom do we need to maintain long-term contact?
How do we report our progress to our target audiences?
Who provided good judgment from within the city and how can we put that to ongoing use?
What needs to be done to earn the public's confidence?
Audiences and Tactics
Although the steps to crafting a communications plan have been outlined in a previous Western City article ("Managing More Effectively With a Strategic Communications Plan"), it's helpful to emphasize essential audiences and tactics that should be included in a crisis-specific strategy.
As you anticipate whom you need to communicate with, consider everyone who will be impacted, such as:
City employees, elected officials and commissioners;
Community opinion leaders who influence large numbers of residents;
Business owners and operators;
Officials of nearby and partner public agencies;
Seniors and parents;
Homeowners associations and other community groups; and
Investors, particularly if it's a finance-related crisis.
Tactics are the tools that help you get the message out externally and internally, including:
Media relations — still the most efficient way to reach large numbers of residents;
Small group meetings at city hall and in the neighborhoods;
Face-to-face with anyone who has a question or comment — the single best way to gain credibility;
Consistent messaging on blogs and social network sites, such as Facebook and Twitter; and
A Q&A document written in easy-to-understand language.
It's challenging to think about scandals that could severely erode public trust in your city and place you in the position of digging out of a deep credibility hole for months or years. But nobody ever claimed that innovative city management was easy, and its core responsibilities include anticipating the worst, planning for it and executing the plan during the city's darkest hours. With these tools, you can jump-start your crisis communications planning. Your next steps may not be enjoyable, but they'll prove invaluable when "the call" comes into your office.
A Crisis Checklist
The following checklist provides a quick reference for action when a crisis strikes.
Within the First 60 Minutes
Contain the immediate crisis.

Ensure that calls have been made to all appropriate emergency responders.
Coordinate and cooperate with emergency responders.

Follow your city's internal notification process.

Notify the city manager's office and elected/appointed officials.
Notify appropraite department directors.

Hold the first meeting or conference call to quickly assess and gather known facts.

What happened?
How did it happen?
When did it happen?
What was the cause?
Were there any injuries?
What was the extent of the damage?
Is there any current or ongoing danger?
What recovery efforts are under way?

Notify front line staff to direct calls from the media, community, government and family members to administrative support, an appropriate team member or a prerecorded voice mailbox.
Notify the appropriate staff of the possibility that reporters and media crews may show up. Direct the media to a predetermined holding area, if possible.
Organize a public information response, based on what is known. Discuss whether to wait for more information or communicate proactively.
Draft an appropriate holding statement, press release and talking points (samples are available with this article).
Draft a potential Q&A document.
Reach out to and coordinate with outside agencies.
Determine if outside experts are needed.
Provide the initial holding statement to the media.
---
Types of Crises
When thinking ahead and planning for a potential crisis, consider this list of situations, issues or events that may affect your agency:
Agency investigation;
Controversial lawsuit;
Accusation of discrimination based on race, sexual preference or gender;
Serious injury to employee or resident;
Protest;
Strike;
Physical violence between co-workers;
Theft;
Embezzlement;
Lavish or inappropriate spending by staff or elected/appointed officials;
Death of top staff or elected/appointed official;
Arrest of official for driving under the influence;
Top official caught lying;
Natural disaster, such as an earthquake, flood or wildfire;
Plane crash;
Train crash;
Major service interruption;
Computer system issues, including loss of data or stolen data;
Employee accused of high-profile crime;
Sexual harassment case;
Explosion;
Rape on agency property or in agency facility;
Chemical spill;
Radiation leak;
Oil spill;
Facility closing;
Union grievance; and
Transportation issues, including roadway closure or public transit shutdown.
---
The public information staff assigned to preparing materials should write an initial holding statement at the onset of the incident. Reporters will likely call before all the facts have been gathered. In such an instance, a simple statement acknowledging the situation helps to avoid giving a "no comment" response and acknowledges that the city recognizes the need to cooperate with the media and inform the public. This document becomes the foundation for all future written communications about the crisis. By following a few basic principles when writing the holding statement or news releases, the city will better meet the news media's needs.
Tell the most important information in the lead paragraph.
Answer four of the five "Ws" — who, what, where and when. Explain what the incident is. Identify who is involved in the incident as well as the resources and equipment involved. Tell where and when the incident occurred. Explain what action the city is taking to mitigate or respond to the incident. Do not explain why the event occurred unless complete information is available and has been approved. Attempting to explain the why without complete information is merely irresponsible speculation and can seriously undermine communication efforts.
Write the remaining information in descending order of importance. If the media cuts off the bottom of your story, they will omit information that is least important to the public.
Explain technical points in simple language. A direct quote can add the human element to otherwise technical information and help explain a situation or event in layperson's terms. Tell the real story, and avoid using language that is overly bureaucratic.
Be concise. A good news release is judged by the quality of information it communicates, not by its length.
Additional Resources:
Crisis/Disaster Procedures Flow Chart
Investigating the City . . . A Reporter's Checklist
Sample Messages, Press Release/Holding Statement
The following checklists provide a quick reference for action when a crisis strikes.
Crisis Checklists: The first 60 minutes, the first 90 minutes, first half-day and End of Day One
---
Editor's Note: Part 1 of this article appeared in the August 2010 issue.
---
This article appears in the September 2010 issue of Western City
Did you like what you read here? Subscribe to Western City
---