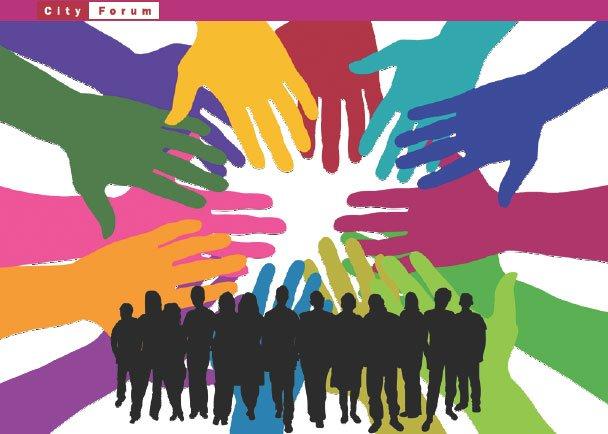 Cultivating Diversity in Municipal Management
Troy Brown is assistant city manager of Livermore and can be reached at tbrown@ci.livermore.ca.us. Anton Dahlerbruch is city manager of Rolling Hills and can be reached at adahlerbruch@cityofrh.net. Marcia L. Godwin is assistant professor of public administration at the University of La Verne and can be reached at mgodwin@ulv.edu. Julie C. T. Hernandez is a consultant with Management Partners, Inc., and can be reached at jcthernandez@managementpartners.com.
---
City managers and local officials now commonly acknowledge that there's a shortage of "next generation" professionals to fill municipal positions being vacated by Baby Boomers. A recent survey examined this issue. The Preparing the Next Generation (PNG) Committee's Diversity Subcommittee, a committee of the California-International City/County Management Association (Cal-ICMA) Coaching Program, conducted a survey to obtain information on the demographics of local government staff. The survey revealed that professionals of color represent a disproportionately low percentage of local government management positions in relation to their growing numbers in the national work force – particularly in executive-level positions (see Figures 1 and 2).
These survey results are a wake-up call to all public administrators. Targeted, purposeful action is needed to bring more professionals of color into local government management. Local government managers must do more to help professionals of color succeed in executive positions. As part of this effort, PNG offers the following recommendations for local government managers and elected officials.
Proactively infuse inclusion and diversity as core professional competencies. Understanding the value of diversity, being aware of challenges facing professionals of color and embracing inclusiveness are essential for managers who want to successfully incorporate the next generation into the future of local government management. These skills represent core competencies that are essential for developing diverse leadership in the changing environment of local government management. Local governments can build and/or incorporate these competencies in a variety of ways.
First and foremost, management training throughout the organization is crucial and strategically advisable.
Second, local governments can incorporate diversity into their hiring practices by:
Identifying its importance in job announcements and interview questions; and
Hiring recruitment firms with proven track records of successfully placing professionals of color with diverse management styles.
Third, local governments and the ICMA University can work together to create standards for manager competency in sensitivity to multi-ethnic and multicultural concerns.
Include and value training for young professionals. To succeed in this changing environment, it is essential for cities to institute a corporate culture that embraces training in the largest sense. Training exposes staff at all levels to the environment of the next generation. For students, it can include an internship program and/or implementing a government program at the local high school. Internally, performance evaluations can address the time managers set aside to train subordinates, as well as a manager's educational goals for him or herself and for subordinates; the organization's assignment of a mentor for early career employees; and the creation of an internal training program for staff. Organizations can also institutionalize the celebration of employee training and educational accomplishments. Ultimately, training takes all shapes and forms; fully integrating it into the organizational culture is the important thing.
Embrace mentoring to leave a positive legacy. Mentoring is an essential strategy for embracing the next generation. It's also the best way to leave a positive legacy for local government, and it warrants specific attention. Mentoring can be fun. It doesn't require a great deal of time and can be a fulfilling endeavor for all involved. Most importantly, it's an investment in the future. It provides assistance and guidance to help employees succeed and gives the mentor insight into another person's knowledge and perspective.
Despite the fact that the mentor-protégé relationship is usually beneficial for both parties, the survey found that people have many reasons for not being a mentor, including limited time, inability to find a mentor or the challenge of finding a mentor within the employee's agency. Perhaps the most surprising reason was that nobody had asked them to participate in such a program.
Many of these concerns can be mitigated when mentoring is embraced as a core competency for professional managers. Mentoring programs are relatively easy to implement and can be structured to be informal — using a telephone conversation rather than meeting in person every time — thus minimizing time constraints. Tools available from the PNG committee for its coaching program make it simple to match mentors with proteges. Willingness to serve as a mentor to early career professionals to facilitate such match-ups can be included as a desirable quality in job descriptions. In summary, mentoring is easier than one thinks.
Borrowing Best Practices
Many agencies have created and implemented measures to effect the change demanded by California's increasing diversity. One-on-one coaching, discussion panels and webinars on career issues that include diversity in the workplace are a few such efforts. Best practices can also be borrowed from local governments that have successfully addressed diversity. The City of Santa Ana is one such municipality. Assistant City Manager Cathy Standiford explains that Santa Ana has had a bilingual recruitment policy for the past 10 to 15 years for all front-line positions at all levels. Over time, increasingly diverse front-line staff have been promoted to management and supervisorial positions.
Why It Matters
To build on past successes and create a workplace that mirrors the population it serves, the next generation of professionals must be nurtured today by individuals in management and executive positions. Organizations need to value diversity as a core competency of staff, institute a corporate culture of training and actively support mentoring and training.
The Cal-ICMA Coaching Program offers free and low-cost tools to support such endeavors online at www.cal-icma.org/coaching. Local officials and managers are encouraged to make use of them and promote the key role diversity plays in our communities.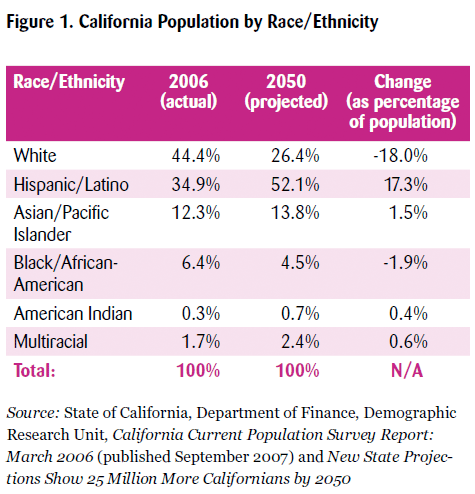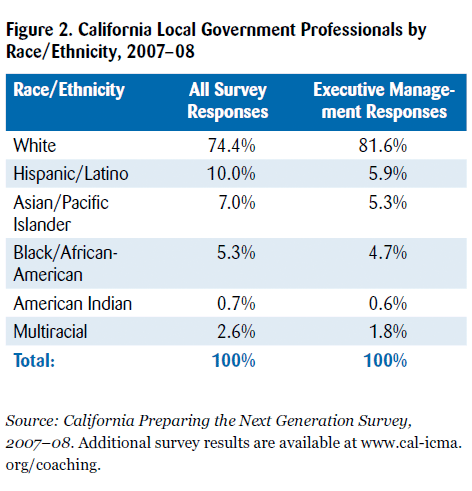 ---
Top Reasons Why Local Government Professionals Are Not Involved in Mentoring Programs
Lack of time, programs or organizational support;
Not asked to participate as mentor or protege;
Need training or guidelines;
Too new or lack experience to be a mentor;
Not sure where to find information or a mentor;
Mentor retired or left the agency;
Looking for specific qualities in a mentor; and
See mentoring as needed only when seeking a promotion.
Source: California Preparing the Next Generation Survey, 2007-08
---
This article appears in the May 2009 issue of Western City
Did you like what you read here? Subscribe to Western City
---