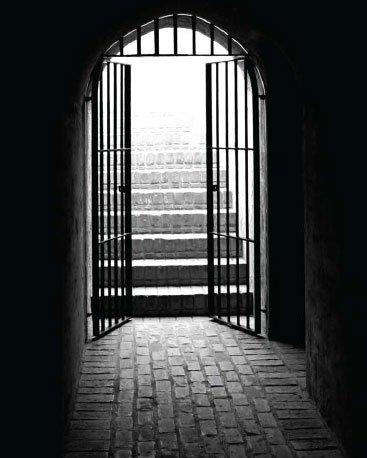 Dealing With Changes to Prison Sentencing and Parole Requires Communication and Partnership
Eva Spiegel is communications director for the League and can be reached at espiegel@cacities.org. Dorothy Holzem, a legislative analyst for the League, also contributed to this article.
---
When bracing for a new challenge at the local level, cities have found that forming partnerships and increasing communication are key to ensuring ongoing public safety for residents. The 2009 Corrections Reform Package that took effect Jan. 25, 2010, made some fundamental changes to parole in California. Local governments, already grappling with the effects of dwindling resources, began preparing for these changes, which include some prisoners being released back into the community without traditional parole supervision.
SBx3 18 (Chapter 28, Statutes of 2009) authorizes the California Department of Corrections and Rehabilitation (CDCR) to implement a non-revocable parole (NRP) program for those convicted of nonserious, nonviolent, nonsexual offenses. Initial projections for the NRP program estimated it would provide a savings of $178 million and 4,000 prisoner reductions. This and other components of the law provide a total $1.2 billion cut to the department for state budget savings.
"We have a prison system that is overcrowded, and when you are full you have to pay attention to which cases are most important and how to manage your resources effectively," says Robert Ambroselli, director of adult parole operations with CDCR. With such limited resources, he says, his department must focus on the most serious and violent felons who have a higher predisposition for future serious offense.
CDCR conducted an electronic analysis of the total parole population (which was 110,000 as of June 10, 2010) and identified 22,000-24,000 individuals who appeared to meet the criteria to qualify for NRP. According to Ambroselli, further staff analysis reduced the number by about half, bringing the total to 11,761. The department also evaluates upcoming parolees 10 days prior to release to determine eligibility and then again immediately before release to ensure that an inmate has not violated the conditions of being put on NRP before being released.
Non-revocable parolees are not required to register with local law enforcement nor are they under the supervision of a parole agent. However, similar to traditional parole, non-revocable parolees are subject to search and seizure at any time by law enforcement. The difference lies in what happens if they are found to be committing an illegal act. Traditional parolees who are found in violation of their parole terms can be sent back to state prison. However, non-revocable parolees who commit an offense must be charged and prosecuted through the local law enforcement system for a new crime to be sent back to state prison.
Elevating Public Awareness Is Paramount
Everyone involved at the local level understands the severity of today's economy. City officials believe that the public needs to know how state policies affect local communities. Desert Hot Springs Police Chief Patrick Williams says that local law enforcement must make sure that elected city officials understand these changes to the parole system. Fresno Police Chief Jerry Dyer believes that an informed public will be better equipped to protect themselves from being victimized.
Thousand Oaks Mayor Dennis Gillette recommends that city officials regularly communicate with their residents through news articles, newsletters and other information outlets. It's not about hysteria, he warns, but rather about helping prepare members of the public so they take fewer risks. "You must create a panic situation, but you need to inform," says Gillette, a retired Ventura County sheriff's deputy who also serves as chair of the National League of Cities Public Safety and Crime Prevention Committee.
Nick Warner, whose firm Warner and Pank LLC lobbies for the California State Sheriffs' Association and other law enforcement groups, wants local officials to make sure that they educate their state lawmakers about how changes to parolees at the state level affect local communities. "These are not just decisions made under the big white dome," he says. "These have real implications for law enforcement's ability to keep people safe locally."
Returning parolees to the community without the supervision and services of the parole system will no doubt have local impacts. And city officials and local law enforcement are concerned that non-revocable parolees will strain their already overburdened and underfunded departments. According to the California State Association of Counties (CSAC), 32 of the 58 county jails are either under a self-imposed population cap or a federally imposed population cap.
"We have to recognize that the downturn in the economy is creating more desperation among people, and the reduction in law enforcement on the street — coupled with large numbers of people being released early without accountability, supervision or services — is just a recipe for higher crime," says California Police Chiefs Association President and San Mateo Police Chief Susan Manheimer.
Exercising Caution and Concern
Studies show that within three years 70 percent of California parolees reoffend, and city officials worry that inadequate oversight of non-revocable parolees will drive that number even higher. "There is an increased likelihood that folks in our communities will be victimized by these individuals on NRP. At the city or county level, we end up having to deal with these individuals who come out of prison or who are released from parole," says Police Chief Dyer.
Nick Warner agrees with Dyer and says this is a potentially troubling trend. "The notion of nonviolent, nonserious, nonsexual first-time offenders is a rarity. Most of the people coming out [of prison] have some serious offenses in their backgrounds — even if that wasn't what they were convicted for," he warns.
"You can't say you are improving public safety by cutting folks off parole," says Police Chief Williams of Desert Hot Springs, where 100 of the city's 300 parolees have qualified for NRP.
Warner predicts that this will cost the cities and counties. "Without question we'll see local government costs go up, even if the recidivism rate is static at 70 percent," he says.
A law enforcement coalition including the California State Sheriffs' Association and the California Police Chiefs Association wants a sunset date established on NRP of June 30, 2013. They're advocating for a three year period for the program as well as an analysis of the results. "There has to be a study where they look at recidivism rates for NRP and what kinds of burdens they are placing on local law enforcement," urges Chief Dyer.
Law enforcement professionals are also concerned that the NRP program has been coupled with increased sentence-reduction credits and cuts to in-custody rehabilitation programs.
Collaboration Between All Levels of Government
Intergovernmental partnerships and ongoing communication are an essential part of implementing changes to the parole program. CDCR created an external stakeholder group that includes the League and CSAC. The participants agree that these partnerships play an important role in protecting the public.
"The sheriffs are committed to working with the state and local partners to do the best that we can in an awful situation. The need for partnership between county sheriffs, city police and state parole has never been greater or more important. I've seen an enhanced level of communication between law enforcement partners at all levels of government. That's what it is going to take to hold the line," says Warner.
CDCR's Ambroselli says his department has been meeting with law enforcement statewide about changes to parole. As of June 2010, his staff had made more than 40 presentations to police chiefs, district attorneys, sheriffs, probation chiefs and others. The CDCR website offers resources on parole programs for law enforcement and the general public, including NRP estimates per county and city. The Parole Law Enforcement Automated Data System provides information for local law enforcement, which comprises who is being released, photos, contact information and a spreadsheet organized by zip code for easy sorting.
Rosemary Lamb, a legislative analyst with CSAC, believes there is great value in cities, counties and the state working together. She says she is seeing a growing interest by counties to work with the larger community, such as faith-based groups and nonprofits, to develop programming and services to help curtail recidivism. Contra Costa County has developed an innovative approach with its Reentry Initiative (at www.cocoreentry.org). Launched by the City of Richmond's Office of Neighborhood Safety, a number of county supervisors, state Senator Loni Hancock's office and Rubicon Programs, the initiative's goal is to reduce recidivism and improve public safety.
Reductions in educational and vocational rehabilitative programming for inmates are also generating concerns for local communities. This training helps inmates prepare for life on the outside, but due to budget constraints some non-court-ordered inmate and parole programs are being cut to save $175 million. That worries Suzanne Fox, a consultant with the Association of California Cities Allied with Prisons. Fox says, "We know they will reoffend. If they have no way to eat, the only thing they can do is go back to what they know."
Protecting Funding for Public Safety
Chris McKenzie, executive director of the League, believes that increased demands on local public safety services caused by state cuts will continue to be a problem for California communities until funding for these services is protected. He says, "While local officials are working closely with the state on this issue, the challenges arising from NRP — combined with cuts to mental health services and social services — are serious. It means that more people will be on the street and our public safety services, which are already spread thin, will be stretched to the breaking point. These problems underscore the need to pass Proposition 22, the Local Taxpayer, Public Safety and Transportation Protection Act, on this November's statewide ballot, which would ensure that critically important funding for local public safety services is protected."
For more information about Prop. 22, visit www.savelocalservices.com.
---
Resources for Additional Information
California Department of Corrections and Rehabilitation (CDCR) Non-Revocable Parole (NRP) Home Page
California Department of Corrections and Rehabilitation Frequently Asked Questions on NRP
---
This article appears in the October 2010 issue of Western City
Did you like what you read here? Subscribe to Western City
---