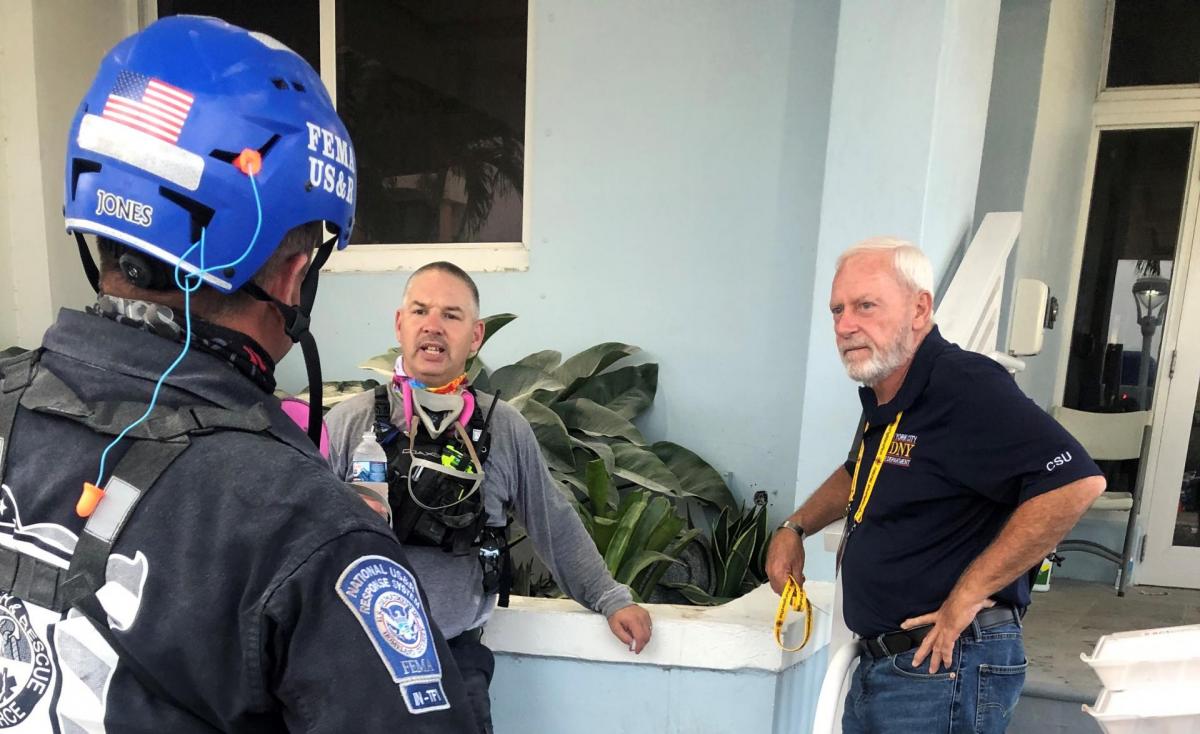 For a decade, the Oxnard Fire Department focused on improving mental health. Now, it's helping others
Alexander Hamilton is the fire chief for the city of Oxnard; he can be reached at alexander.hamilton@oxnard.org.
---

On June 24, 2021, a 12-story condominium in Surfside, Florida, partially collapsed during the night, causing dozens of fatalities. Ten days later, I was on the scene as the Oxnard Fire Chief. However, my job was not to search for survivors. Instead, I was leading a team of peer support personnel, including veterans of the 9/11 response and a licensed clinician. Our job was to offer knowledge, experience, and most importantly, emotional support to the first responders.
Mass casualty events like Surfside can have a serious emotional and psychological toll on first responders. Once on the scene, the support personnel from New York City immediately recognized the strong odors emerging from the piles of rubble. They needed to take a moment to brace themselves mentally for the task at hand, as the body holds onto trauma.
Events like these, while tragic, are just a fraction of the potentially traumatic events firefighters can be exposed to during their careers. Fast-moving wildfires, violence, and other traumatic events can lead to post-traumatic stress disorder (PTSD) or suicidal thoughts. Even the basic structure of the fire service — sleep deprivation, a culture of stoicism, and a unique living-working environment — can have a cumulative impact on mental health.
Despite these high-risk conditions, our current model of behavioral health care for first responders is insufficient. A 2016 white paper found that firefighters are more likely to die by suicide than in the line of duty. In fact, firefighters and other first responders are 40% more likely to die by suicide than the general population.
According to the International Association of Fire Fighters, roughly 22% of firefighters will meet the criteria for PTSD during their careers. Indeed, firefighters can have many of the stressors that are required for a PTSD diagnosis just by showing up to work. They are also more likely to binge drink than the general population and frequently suffer from "compassion fatigue."
Peer support teams, like the one I led in Surfside and helped build in Oxnard, are just one of the ways cities can address this silent crisis. Peer support allows firefighters to have conversations with trusted colleagues who are trained to listen without providing solutions. They can then de-escalate a situation and direct their peers to outside help. In many cases, talking through issues with a friendly and understanding face is mostly what a firefighter needs.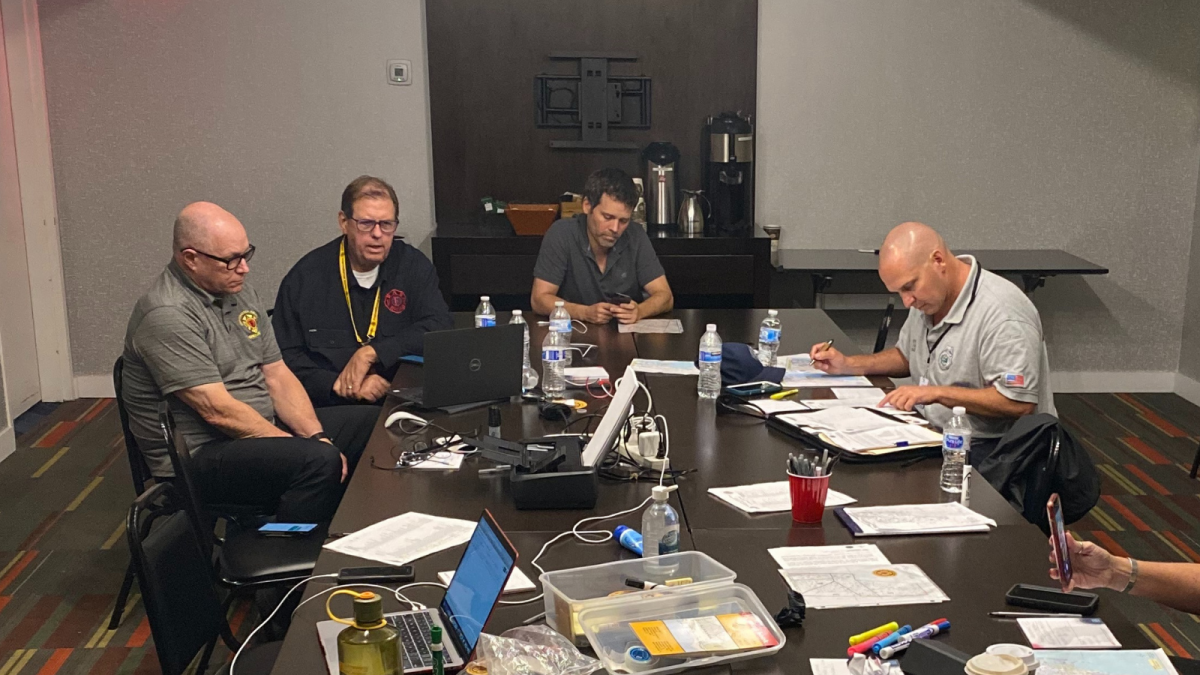 Developing a local peer support team
The Oxnard Fire Department began its journey to build a comprehensive behavioral health program in 2012. At the time, there were no readily available resources, so staff pursued grants to build a program. During that process, staff discovered that the department had spent more than $750,000 in five years on stress-related workers comp claims — enough money to fully staff a paramedic squad for a year or buy a new fire engine.
The Fire Department began building a peer support team in 2013 after receiving a $225,000 grant from the federal government. Since a peer support team is not something that someone can simply volunteer for, members were determined through an anonymous survey. Not everyone wants or can engage in random conversations about suicidal ideation, substance abuse, or increased leave. Additionally, given the program's infancy, members of the support team needed to have the trust of their peers from the get-go.
The survey asked questions like: "Who would you speak to if you had a personal crisis? An issue at home with a spouse? A financial crisis?" Through that process, staff identified personnel who were viewed as the most approachable, who were then asked to join the peer support team.
At a basic level, peer support teams serve as a bridge to behavioral health care or as a space to have an honest, confidential conversation. In practice, the job of a peer support team can vary wildly. Take Surfside, for example. As the clinician and I were getting acquainted with the site, we were called over to meet with a search team that had just recovered a deceased family of four.
We spoke on a range of topics — from the tragic details of recovering the bodies to how we load fire hoses on our trucks. Then, during a lull in the conversation, a first responder broke out in song, cheering the group up with his freestyle lyrics. Therein lies the magic of peer support: Those with lived experiences of tragedies can support their peers in whatever way they may need to decompress from the frontline response.
Peer support can also offer insights into tactical needs. During our conservation with the group, we discovered their two biggest needs were faster internet connections for conversations with family and 'tactical socks' due to the hot, humid conditions. We played a dual role by providing a brief respite from their work while also addressing some immediate needs for them.
Throughout the deployment, our team became a beacon for resources. Before leaving, we were able to connect many of the first responders with ongoing behavioral health resources within their home jurisdictions, ensuring that they can continue a healthy response to the trauma from the event.
Multiple avenues for support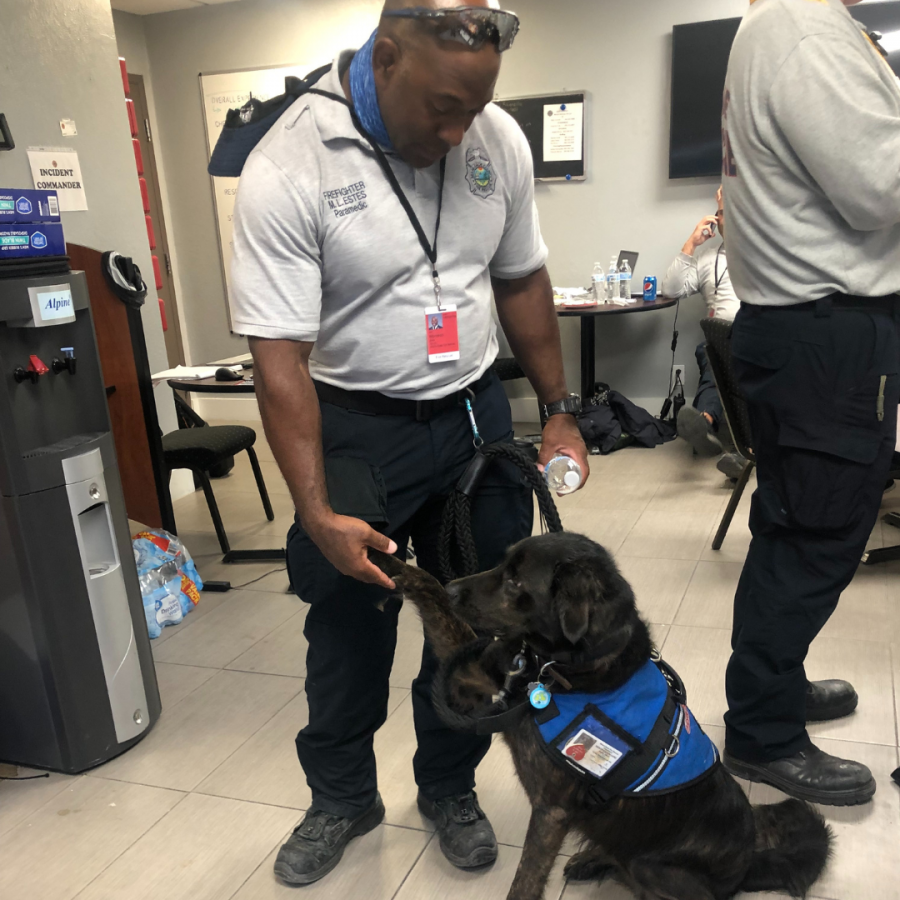 Today, it is considered an honor to be part of the Fire Department's peer support team. Since the program's launch, the Fire Department has not spent a penny on stress-related leave claims. However, the goal of any comprehensive behavioral health program is to provide many avenues for support.
The Fire Department has also worked with California Lutheran University's psychology program to provide free or low-cost counseling services through its graduate students. The city's employee assistance program was revamped to include cultural competency training for clinicians who treat firefighters.
Additionally, staff created a variety of in-house training programs about resiliency, suicide awareness, and intervention training. They also started to connect with other peer teams and support groups throughout the state to provide even more avenues for assistance. The city now has a clinician that works with the Fire Department to support and provide clinical oversight of the peer support team. He also sees between 10-12% of the Department's firefighters at any given time.
The city of Oxnard is now focused on providing resiliency training to all fire service members. This training, developed by the International Association of Firefighters, will help give firefighters tools to bounce back from life or job stresses.
"Our focus on identifying and combatting the emotional toll we endure [as firefighters] has been profound," said Ed Kelly, general president of the International Association of Fire Fighters. "We are making tremendous steps in the right direction. … The pressures of our job are unique, and we never want someone to hesitate to reach out for help."
"Early detection and treatment is better than letting it spiral out of control; it's the difference between saving families and saving lives."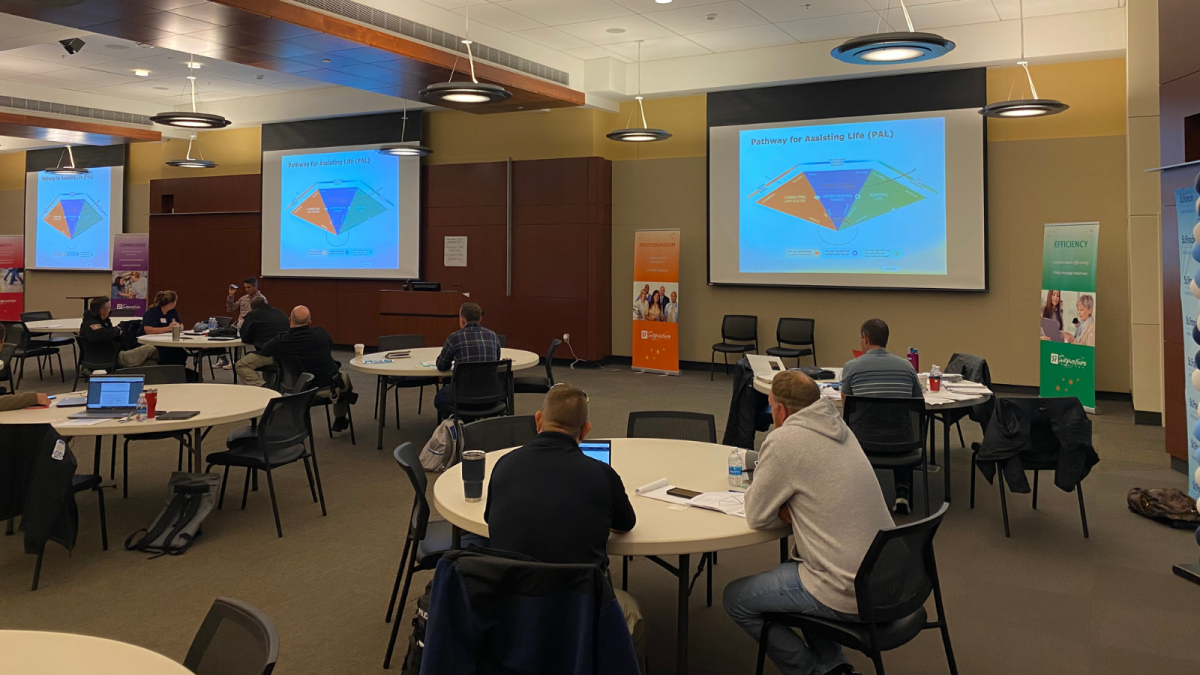 Taking a local program to a national level
November 2015 marked the first time an Oxnard firefighter was killed in the line of duty in living memory. Peer teams were immediately mobilized and sent to every station. They served in whatever ways they were needed. Like Surfside, this included everything from covering station work for the on-duty crews to having candid conversations about the emotions of losing a fellow firefighter.
We quickly discovered that everyone was hurting and that we needed support from surrounding peer support teams. Additional peer support was provided by the city of Ventura and the Ventura County Fire Department, as well as the Los Angeles County Fire Department.
This experience led the Oxnard Fire Department to explore ways to improve behavioral health care in the broader public safety community. These efforts started regionally, with Oxnard peer support teams providing suicide awareness and intervention training to surrounding fire, police, and ambulance agencies.
"As time went on, we started to get requests for our peers to travel and train teams in other agencies. At first, it was local and then it spread across California. Last week we were in Georgia, training police, firefighters, military service members, and corrections officers on the "ins and outs" of peer support and suicide intervention," said Captain John Albin, a 25-year veteran of the Fire Department. "It feels very good to have an impact that could save another first responder."
Today, the Oxnard Fire Department also provides cultural competency training to clinicians throughout the state, so they may better understand a firefighter's role and unique job stressors. Peer support teams have been sent to various locations, including El Paso, Texas after a mass shooting; Albuquerque, New Mexico after a firefighter suicide; LA County Fire Station 81 after a station shooting; and most recently Surfside, Florida.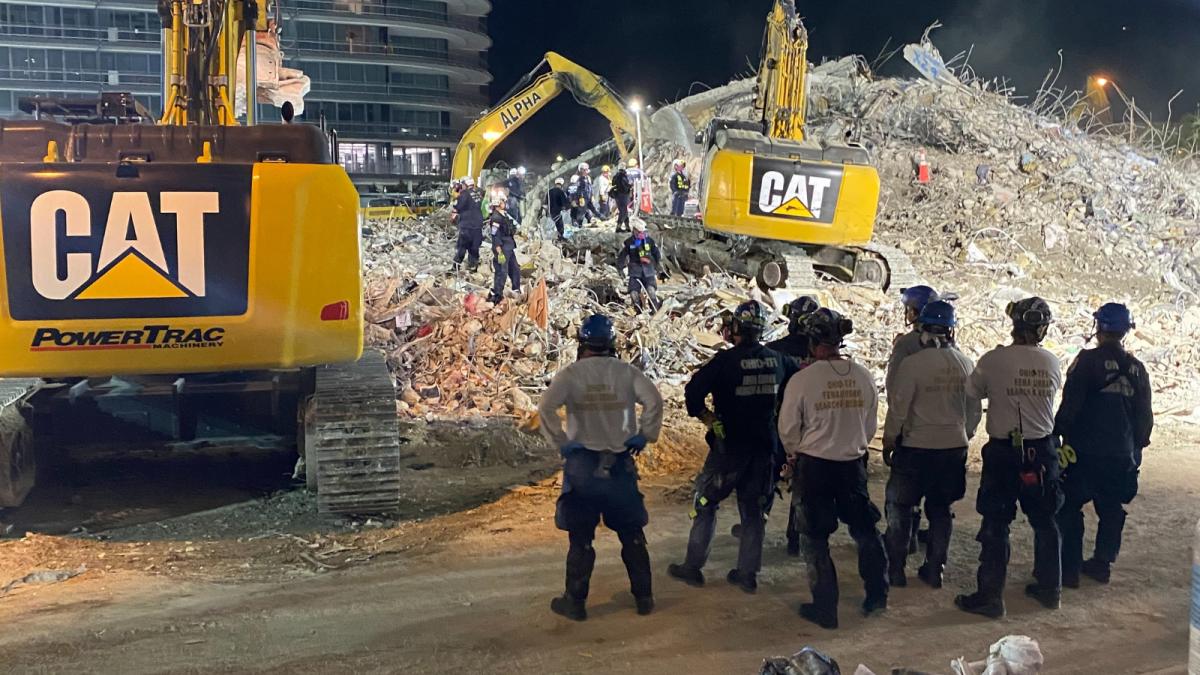 Local leaders to set statewide standards for first responder care
Although first responders are increasingly exposed to more human-made and natural disasters, they rarely receive the tools they need to process the emotional toll of the trauma they experience. Since investing in its own behavioral health programs, the Oxnard Fire Department has become an advocate for a statewide standard for suicide prevention in the fire and emergency medical services fields.
The result of that advocacy — in partnership with the League of California Cities, California Professional Firefighters, and California Fire Chiefs Association — led to AB 662 (Rodriguez), which Gov. Gavin Newsom signed into law this year.
This legislation will help provide better mental health care for first responders by making suicide awareness training part of basic firefighter training. It will also provide suicide awareness training to firefighters and EMTs and make suicide intervention training available to support teams embedded in fire departments.
These standards will have a meaningful impact on the fire service. Stakeholders, including Cal Cities, the California Firefighter Joint Apprenticeship Committee, California Fire Chiefs Association, and State Fire Marshal Office, are already developing an implementation plan.
"Our men and women serve on the front lines of our communities, often providing critical intervention during unimaginable tragedy," said Christian Tubbs, the president of the California Fire Chiefs Association and fire chief for the Southern Marin Fire District. "Equipping our men and women with the skills and abilities through mandated training, by providing peer-to-peer suicide prevention intervention, is a necessary first line of defense against this epidemic."
A firefighter's job is no longer about putting the wet stuff on the red stuff. The demands of the modern fire service can often have a negative impact on firefighters' mental health. Statewide programs like AB 662, combined with local programs like Oxnard's, will provide firefighters with tools to bounce back from traumatic events and keep their communities safe.