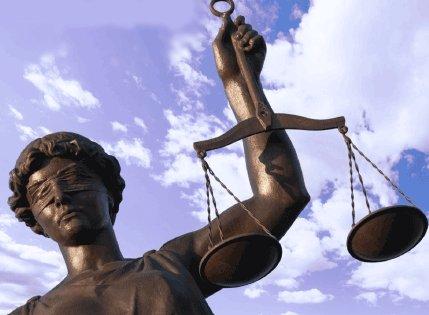 Due Process Walls in the City Attorney's Office: Safeguarding Fair Hearings
Amy Greyson is a senior attorney with the law firm of Richards, Watson & Gershon. She can be reached at AGreyson@rwglaw.com.
---
A city undertakes various types of actions when making decisions to carry out its governmental functions. When a city applies an ordinance or other rules to a specific set of facts, the city takes adjudicative or quasi-judicial action.1 Quasi-judicial actions include hearings and appeals on discretionary permits such as conditional use permits, variances and subdivision map applications. They also include adversarial hearings and appeals on employee disciplinary actions, grievances and nuisance abatement actions.
In contrast, a city takes legislative action when it adopts "broad … rules of conduct based on general public policy."2 Legislative actions include adoption or amendment of zoning or other ordinances and adoption or amendment of General Plans and Specific Plans.3
The principle of procedural due process under the federal and California constitutions requires a fair tribunal in the conduct of quasi-judicial proceedings.4 The city council, a council-appointed board or commission, a city employee or an outside individual generally may serve as the decision-maker in such proceedings. The city attorney's office also plays important roles in these proceedings. This article discusses the requirement for separation of functions in the city attorney's office during an adjudicative or quasi-judicial proceeding to provide a fair hearing to the applicant or subject of the hearing in accordance with due process of law.
Due Process Requires an Unbiased, Impartial Decision-Maker
In a quasi-judicial proceeding or hearing, due process requires the city to provide the interested parties with notice and an opportunity to be heard before an impartial decision-maker.5 A decision-maker's financial interest in a proceeding constitutes actual bias that requires his or her disqualification.6 Even without a financial interest, a decision-maker may be disqualified when "experience teaches that the probability of actual bias on the part of the judge or decision-maker is too high to be constitutionally tolerable."7 Disqualifying bias may exist if the decision-maker has a personal interest in the subject matter of the hearing or has prejudged the outcome of the proceeding.8
In-House City Attorneys' Dual Roles and the Due Process Wall
Cities generally obtain their city attorney services through an in-house city attorney's office, retention of attorneys from a private firm or through an election of a city attorney by the voters.
Attorneys from the in-house city attorney's office may play several roles in the adjudicative process. A city attorney may serve:
In an evaluative capacity by assisting staff or a hearing body or official in interpreting ordinances and statutes or the conduct of proceedings;
As a legal advisor to the decision-maker, providing guidance during an administrative hearing;
As a prosecutor or advocate in a contested hearing; and
In an investigative role in a matter that may later become the subject of an enforcement action and adjudicatory hearing.
The requirement for a fair hearing affects whether one or various attorneys from an in-house city attorney's office may be involved in the same quasi-judicial proceeding. Due process does not prohibit combining the investigative, advisory and prosecutorial/advocacy functions in the same public law office.9 However, in some situations, due process prohibits one attorney from having overlapping roles — to ensure the legal advisor to the decision-maker remains impartial. One city attorney cannot perform the prosecutorial/advocacy function and the advisory function in the same proceeding.10 Because a prosecutor is a partisan advocate for a particular position, the role of prosecutor "is inconsistent with the objectivity expected of [the] decision-makers."11 Allowing one attorney to serve as both advocate and advisor in the same matter creates an appearance of impermissible bias because of the potential that the attorney's advice to the decision-maker will be influenced by the same attorney's role in advocating for a particular result.
However, one attorney from an in-house city attorney's office may serve as the prosecutor/advocate and another attorney from the same office may serve as the advisor in the same proceeding without violating procedural due process if there is internal separation of these functions by figuratively implementing a "due process wall" between the attorneys.12 The city attorney's office must be able to demonstrate that it uses procedures that effectively screen or prevent the attorney advisor from any potential involvement or responsibility in the attorney advocate's preparation of the case.13
In addition, an in-house city attorney may act as advocate and advisor in unrelated matters before the same decision-maker. The courts presume impartiality that is overcome only by facts demonstrating actual bias or an unreasonable risk of bias in that case.14 The presumption of impartiality may be overcome when there is evidence that the decision-maker views one attorney as its primary legal advisor even when that attorney intends to serve only in an advocacy role.15 In this scenario, a different attorney should undertake the advocacy role, and the two attorneys should be internally screened from each other by a due process wall.
Due Process Requirement: Cities May Need Two or More Private Law Firms
Private law firms serving as the city attorney's office also perform investigatory, evaluative, advisory and prosecutorial/advocacy functions for quasi-judicial hearings and proceedings. To address due process issues, private law firms also use due process walls to provide internal separation of functions between attorneys serving in dual roles in the same quasi-judicial proceeding.16 However, the circumstances in which private law firms may use due process walls in quasi-judicial proceedings have become less clear because of a California appellate court decision earlier this year in Sabey v. City of Pomona.17 The Sabey decision limits the use of due process walls for law firm partnerships in adversarial disciplinary appeals. In Sabey, a city retained an attorney from a law firm partnership to investigate a police officer's potential misconduct and then to advocate for the officer's termination during a city council appeal hearing requested by the fired officer. Another partner from the same firm served as the attorney advisor to the city council during the appeal hearing, where the officer's termination was upheld.
The fired officer then sued, alleging his due process rights were violated because the city council was not advised by a neutral attorney. The law firm argued that there was no due process violation because the attorneys were separated by a due process wall within the firm. The court ruled that attorneys from the same law firm partnership may not undertake advocacy and advisory roles in the same advisory arbitration on a personnel matter even if they are screened by a due process wall.18The court concluded that the advisory partner has a fiduciary duty to the advocate partner and to the firm. Because the advisory attorney would be placed in the role of reviewing the result achieved by his partner, this situation creates an appearance of bias and unfairness that violates due process.19The court also said that due process walls in a government law office (such as an in-house city attorney's office) are different, finding that government lawyers do not owe each other fiduciary duties. The court reasoned that if attorneys from the same in-house city attorney's office are properly screened, there is no reason to suspect that the attorney advisor will try to promote the result desired by the attorney advocate.20
The California Supreme Court denied review of Sabey, and the decision is final. As a result, cities that choose to use outside law firms to provide legal services may be required to use more than one firm to provide different functions in the same quasi-judicial matter involving adversarial disciplinary appeals. The extent to which Sabey applies to non-partner attorneys, to law firms structured as corporations or to other types of quasi-judicial proceedings remains unclear.
Purely Advisory Capacity May Not Require Separation Of Functions
Two of the city attorney's traditional functions are to advise the decision-maker in interpreting or applying ordinances or statutes and to provide legal options during quasi-judicial hearings or proceedings in which the decision-maker considers whether to issue a discretionary permit. The courts recognize the need for cities to rely on their attorneys for expertise in the applicable law in these proceedings. When an attorney serves in a purely advisory capacity and does not actually advocate for a particular result, the courts do not view this type of hearing or proceeding as adversarial. A due process wall is therefore not required when a city attorney serves only in a neutral, evaluative role, and the same attorney may also advise city staff and the decision-maker on the same matter.21 Examples include applications for use permits, variances and subdivision maps.
Conclusion
When conducting quasi-judicial hearings, a city must provide procedural due process, including a neutral and unbiased decision-maker. An in-house city attorney's office must separate the advocacy and advisory functions of its attorneys on the same matter by creating a due process wall between the attorneys in the office. When an outside law firm provides city attorney services, a due process wall may not be sufficient as a result of the Sabey decision. The city may have to retain the services of more than one law firm to separate the advocacy and advisory functions. To avoid delay and forestall legal challenges in light of Sabey, cities should review their administrative procedures to make sure their practices are consistent with the due process rights of parties involved in quasi-judicial proceedings.
---
Footnotes:
[1] Horn v. County of Ventura (1979) 24 Cal.3d 605, 613; Saleeby v. State Bar (1985) 39 Cal.3d 547, 560.
[2] Id. at 613; Nasha L.L.C. v. City of Los Angeles (2004) 125 Cal.App.4th 470, 481.
[3] See e.g., Cal. Gov. Code § 65301.5 (General Plans); Yost v. Thomas (1984) 36 Cal.3d 561.
[4] Morongo Band of Mission Indians v. State Water Resources Control Board (2009) 45 Cal.4th 731, 737. The 14th Amendment to the U.S. Constitution and Article I, Section 7, of the California Constitution provide that the government may not deprive any person of life, liberty or property without due process of law. The 14th Amendment of the U.S. Constitution states " … nor shall any state deprive any person of life, liberty, or property, without due process of law." Article I, § 7, subd. (a), of the California Constitution provides that "A person may not be deprived of life, liberty, or property without due process of law." The California Supreme Court also recognizes an individual's due process liberty interest to be free from arbitrary adjudicative procedures. See People v. Ramirez(1979) 25 Cal.3d 260, 263-264; Saleeby, 39 Cal.3d 547, 565; Cal. Code Civ. Proc. § 1094.5(b).
[5] Morongo, 45 Cal.4th 731, 737.
[6] Haas v. County of San Bernardino (2002) 27 Cal.4th 1017.
[7] Morongo, 45 Cal.4th 731, 737 (citing Withrow v. Larkin (1975) 421 U.S. 35, 47.)
[8] Nasha, 125 Cal.App.4th 470, 483-484.
[9] Nasha, 125 Cal.App.4th 470, 483-484; Morongo, 45 Cal.4th 731, 737.
[10] Nightlife Partners, Ltd. v. City of Beverly Hills (2003) 108 Cal.App.4th 81, 90.
[11] Howitt v. Superior Court (1992) 3 Cal.App.4th 1575, 1585; accord, Nightlife, 108 Cal.App.4th 81, 93.
[12] Howitt, 3 Cal.App.4th 1575.
[13] Id. at 1586-1587.
[14] Morongo, 45 Cal.4th 731, 739-742.
[15] Id. at 740.
[16] See e.g., Nightlife, 108 Cal.App.4th 81, 94, 97-98 (opining that a due process violation would have been cured had the city assigned different lawyers from the same private law office to serve as advocate for staff and advisor to the appellate body).
[17] Sabey v. City of Pomona (2013) 215 Cal.App.4th 489.
[18] Id., 215 Cal.App.4th at 498.
[19] Id. at 497.
[20] Id.
[21] Witt Home Ranch, Inc. v. County of Sonoma (2008) 165 Cal.App.4th 543; accord, Today's Fresh Start, Inc. v. Los Angeles County Office of Education (2013) 57 Cal.4th 197, 223.
---
About Legal Notes
This column is provided as general information and not as legal advice. The law is constantly evolving, and attorneys can and do disagree about what the law requires. Local agencies interested in determining how the law applies in a particular situation should consult their local agency attorneys.
---
This article appears in the October 2013 issue of Western City
Did you like what you read here? Subscribe to Western City
---