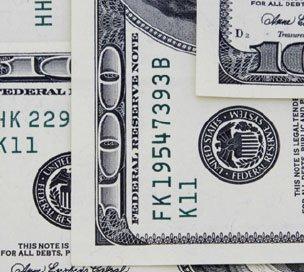 Effective Advocacy: What City Officials Need to Know About Pursuing Federal Grant Funding
Dustin McDonald is senior public affairs advisor for Holland & Knight, a law firm based in Washington, D.C., and can be reached at dustin.mcdonald@hklaw.com.
---
As California grapples with an unemployment rate of more than 12 percent and a sizeable state budget deficit, cities throughout the state continue to reduce services, lay off employees and put much-needed public infrastructure projects on hold to balance scarce local resources. With no state support and limited opportunities to attract private investment to local projects, one of the only remaining options for assistance is the federal government.
However, cities' desperation for federal help comes at a time of significant change in the federal government's approach to providing aid to local governments. While federal formula funding continues to flow, once seemingly vast pools of annual discretionary appropriations funding have been reduced to puddles by political pressure to lessen the overall portion of federal spending directed in this manner. Funding allocated through annual federal appropriations in the most recent and the current federal fiscal cycle is often not sufficient to meet the needs of the local governments working to inch forward on much-needed community development projects.
As federal funding traditionally directed to these types of projects through annual appropriations diminishes, a much larger share of federal spending is being distributed in the form of competitive grant funding through executive branch departments and agencies, beginning with the enactment of the American Recovery and Reinvestment Act of 2009 (ARRA). In FY 2010 federal departments and agencies made nearly $490 billion available through the competitive grant process (see www.usaspending.gov for more information), while congressionally directed spending on special projects decreased by 10 percent. This trend continues in the FY 2011 appropriations cycle, with congressionally directed spending expected to decline at levels closer to 40 percent once the annual spending bills are finalized.
As cities focus on federal department and agency grant opportunities to support local needs, developing a comprehensive grant pursuit strategy is critical to securing any available funding. Here are five steps to assist California cities interested in seeking this funding.
Scan federal grant, department and agency websites (such as the U.S. Dept. of Transportation, Housing and Urban Development, Environmental Protection Agency and Dept. of Education) for grant announcements, referred to as Notices of Funding Availability (NOFAs), as well as for opportunities to provide input on grants that federal departments and agencies are working to develop. This activity does not have to be tedious or time consuming. A simple and well organized clearinghouse of federal grant opportunities can be found at www.grants.gov, and most individual department and agency websites now clearly post links to federal funding opportunities on their home page. Through these sites you can set up e-mail alerts that will notify you of grant opportunities of interest as soon as they are announced. Federal grant information is also available at the Catalog of Federal Domestic Assistance (www.cfda.gov) and the Federal Register (www.gpoaccess.gov/fr).
Work with your departments and grant- writing team to thoroughly review NOFAs or opportunities for comment and organize questions that you may have to ask federal department and agency staff regarding eligible uses of funding and grant parameters. This exercise will help you better organize your proposal to meet specific grant requirements. You should also identify department and agency contacts to whom you can direct questions. In addition to being available on department and agency websites under the grant information section, these contacts are often listed in the NOFA.
Organize a grant-writing team, and develop and stick to a timeline of data and information collection and discussion while you develop and write your proposal. You may choose to enlist the services of a professional grant writer or use your own city staff to prepare your grant package. If your staff has little experience in grant preparation, the basics can be learned quickly through CDFA's free online grant writing tutorial or take the free online Foundation Center's short course in proposal writing. Work with the team to set deadlines by which critical information must be collected and formatted for inclusion in the grant proposal. Meet regularly to discuss this information and the overall direction of the proposal.
Secure and demonstrate strong support. As your proposal takes shape you will want to broaden your support base for it to include a large and diverse group of advocates who are willing to demonstrate their support for your proposed project in letters to the federal department or agency to which you are applying. Some examples include private sector support as well as support from affected community groups, regional planning organizations, state and local community development planning agencies, providers and organizations, and even complementary federal departments and sub-agencies with whom you may already be working on the project's preliminary components. Discuss in your proposal any in-kind or direct financial support that these advocates are contributing to your proposed project.
Reach out to your federally elected representatives to alert them to your proposal and seek their support for the project. Few people have a greater appreciation of the need for funding to advance regional and local projects or a deeper understanding of local and regional priority projects than your federally elected representatives. Federal departments and agencies are aware of this expertise, which makes input from your federally elected representatives on your grant proposal important. As your proposal nears completion contact the office of your senator or member of Congress and schedule a meeting to discuss your project with them. In your meeting, be respectful, focused, prepared and brief. Use the opportunity wisely, and keep the discussion focused on your priority issue: your grant proposal. If possible, secure commitment from your member or senator to write a letter of support for your project to the department or agency that will be considering your application — and be sure to send your representative a thank-you letter.
Following Up
After submitting your application package you should receive confirmation of receipt from the grant administering department or agency to which you are applying. Award notices are usually announced following a predetermined period of time typically highlighted in the NOFA. If your application doesn't succeed, do not be discouraged. Departments and agencies work to make themselves available to discuss your application and offer guidance to help you improve your chances for success in future funding rounds. As noted earlier, federal funding opportunities available through these annual solicitations are increasing, so learn from your experience and prepare yourself and your team for the next round.
---
This article appears in the November 2010 issue of Western City
Did you like what you read here? Subscribe to Western City
---