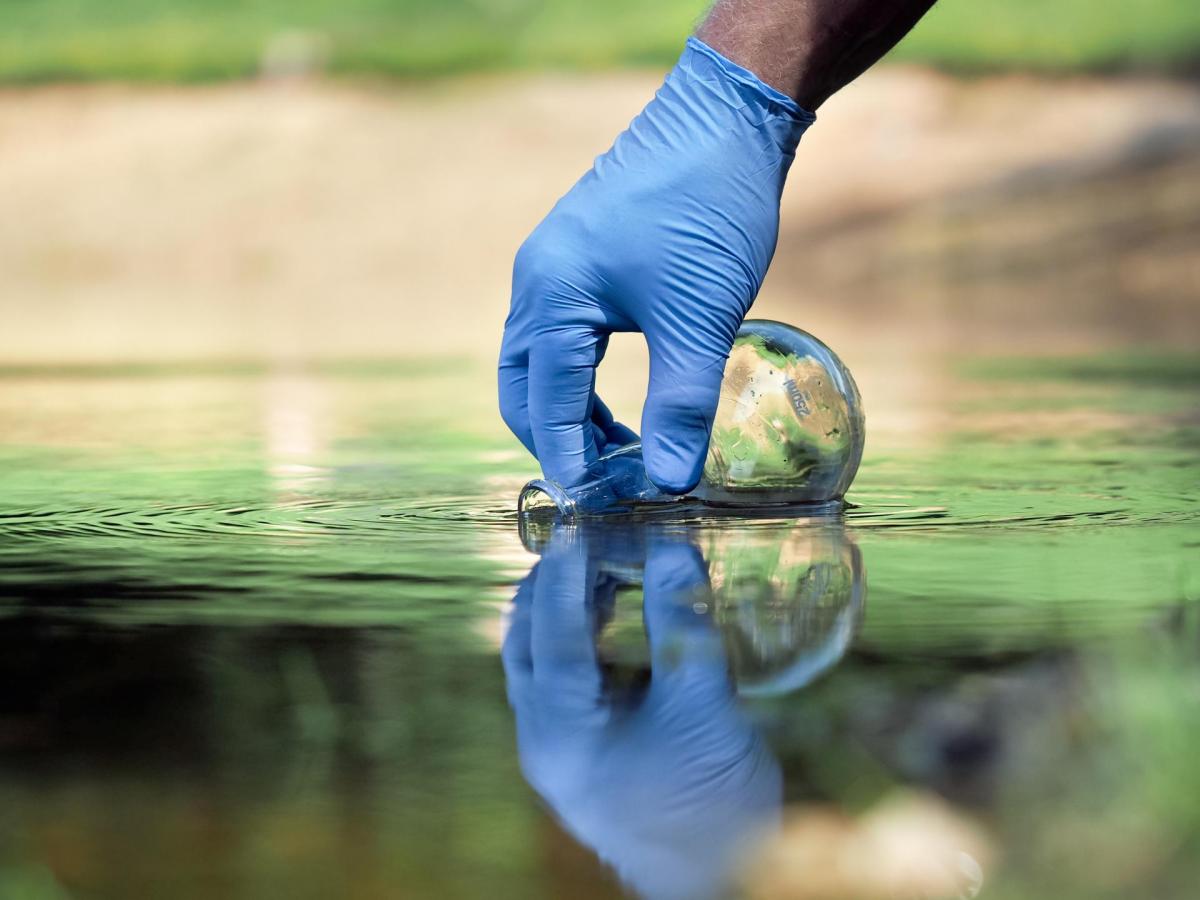 Efforts to limit 'forever chemicals' are underway. What does this mean for cities?
Adam Link is the executive director of the California Association of Sanitation Agencies and can be reached at alink@casaweb.org.
---
No suite of chemicals has garnered more attention in recent years than PFAS, frequently referred to as "forever chemicals." Rarely mentioned a decade ago, these chemicals have prompted multiple major lawsuits, state and federal legislative action, and even a 2019 legal thriller. But how much attention is this issue getting from the public? And should cities be concerned?
How can PFAS impact local water and wastewater agencies?
PFAS are a class of virtually indestructible, human-made chemicals that are resistant to heat, water, and oil. They are also ubiquitous: PFAS can be found in nonstick cookware, cosmetics, textiles, and numerous other household products. Scientists have found PFAS across the globe — from polar ice to the dust in our homes.
Research also suggests that acute and long-term exposure to PFAS may cause significant health risks, including reproductive health issues, greater risk of some cancers, and reduced immune responses.
State and federal efforts to address PFAS have significantly impacted local water and wastewater agencies and will continue to drive local agency action for years to come. However, the sheer number of PFAS chemicals — both past and present — makes it technically and financially prohibitive to treat our way out of this problem. Moreover, public utilities often have little control over what enters their systems.
Local agencies that provide water and wastewater service to millions of Californians are now being asked to measure how many PFAS are present in their systems, and in some cases, take action to shut down sources with higher concentrations.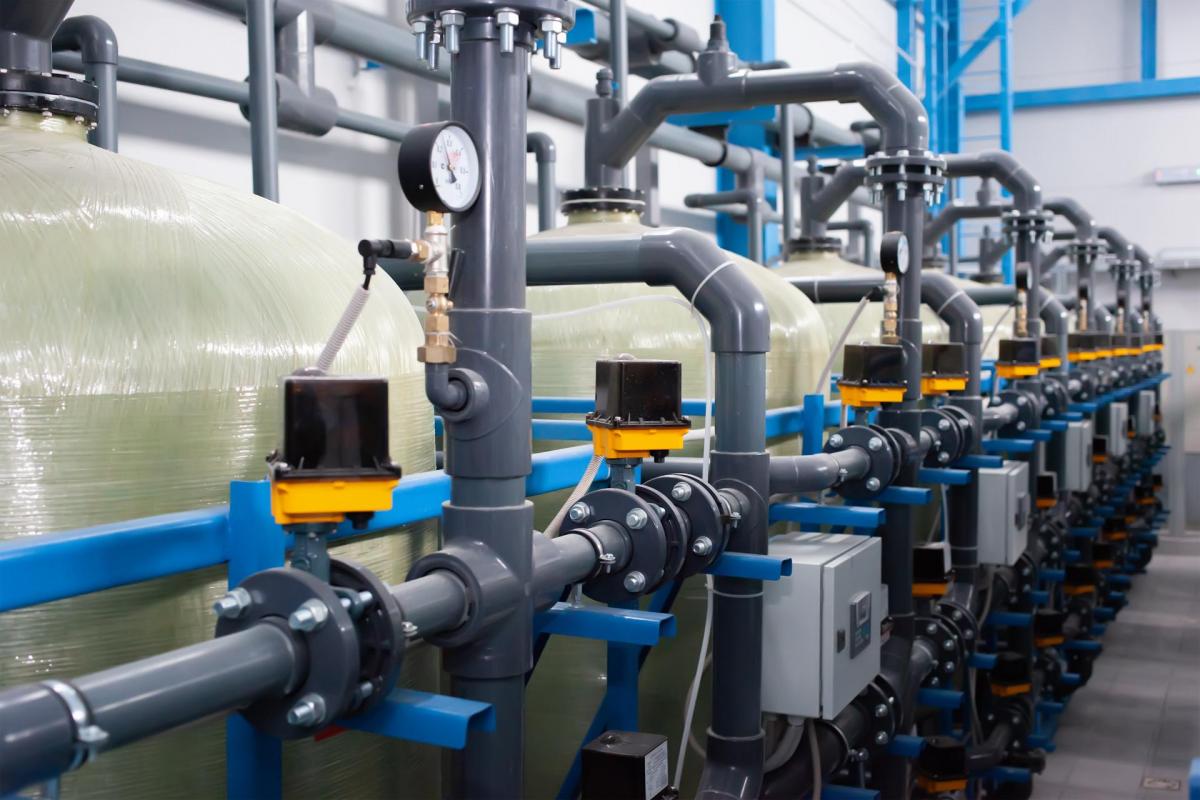 What action is the federal government taking to tackle PFAS concerns?
The U.S. Environmental Protection Agency (EPA) began implementing a "whole-agency approach" to PFAS in 2021. The plan includes, among other efforts, developing the Effluent Limitations Guidelines program and guidance for reducing discharges of PFAS from industrial sources to publicly owned treatment plants.
Also of critical importance are the proposed maximum contaminant levels for two types of PFAS (PFOA and PFOS) in drinking water, which are now going through public comment. While specific to drinking water, this will ultimately drive further regulation that could impact other water sectors, particularly local water and wastewater agencies, more broadly.
Most notable though is the effort to designate PFOA and PFOS as hazardous substances under the Comprehensive Environmental Response, Compensation, and Liability Act — informally referred to as Superfund. This designation is concerning for water and wastewater agencies that recycle water and/or land apply biosolids, as it would immediately trigger potential liability.
This could draw those agencies into significant third-party litigation or enforcement actions even if they contribute comparatively minimal amounts of PFAS to a site. Superfund was designed as a polluter pays model to hold entities that produce and utilize various contaminants accountable. Without clarifying exempt activities for water and wastewater agencies, a hazardous substances designation could undermine that model and improperly hold the public responsible for the actions of PFAS manufacturers.
Federal lawmakers recently introduced legislation that would provide an explicit exemption for water and wastewater agencies in most circumstances. It remains to be seen whether the proposal can muster the bipartisan support needed to get through Congress. The California Association of Sanitation Agencies (CASA) is working closely with other stakeholders to ensure the financial responsibility for cleanup does not fall on local agencies.
What is the state doing to address PFAS concerns?
California has similarly focused on PFAS in recent years, with the state targeting the removal of PFAS from various consumer products. This includes banning PFAS in juvenile products, textiles, food packaging, and cosmetics. The state also began phasing out PFAS in firefighting foams in 2022 and recently banned the use of PFAS in carpets and floor coverings.
Since 2019, CASA has co-hosted a policy roundtable with Clean Water Action, relevant agencies, and community stakeholders to advance public policy proposals that stop PFAS at the source. As part of this, CASA co-sponsored a bill in 2022 that would have required certain manufacturers and producers to publicly disclose whether their products contained PFAS. Unfortunately, Gov. Gavin Newsom vetoed this legislation, but similar federal efforts are ongoing through the EPA's Toxics Release Inventory.
This session, CASA and the Environmental Working Group are co-sponsoring AB 727 (Weber), which would ban the sale of cleaning products containing PFAS in California. Another pending bill, AB 246 (Papan), would ban the sale of feminine hygiene products containing PFAS. Statewide policies that remove PFAS from consumer products are an important and necessary strategy to protect both the public and clean water agencies, as many of these products have a direct pathway to the wastewater system.
As the old saying goes, an ounce of prevention is worth a pound of cure. This is particularly true with PFAS. Currently, there is no viable way to fully address these chemicals once they are in the environment.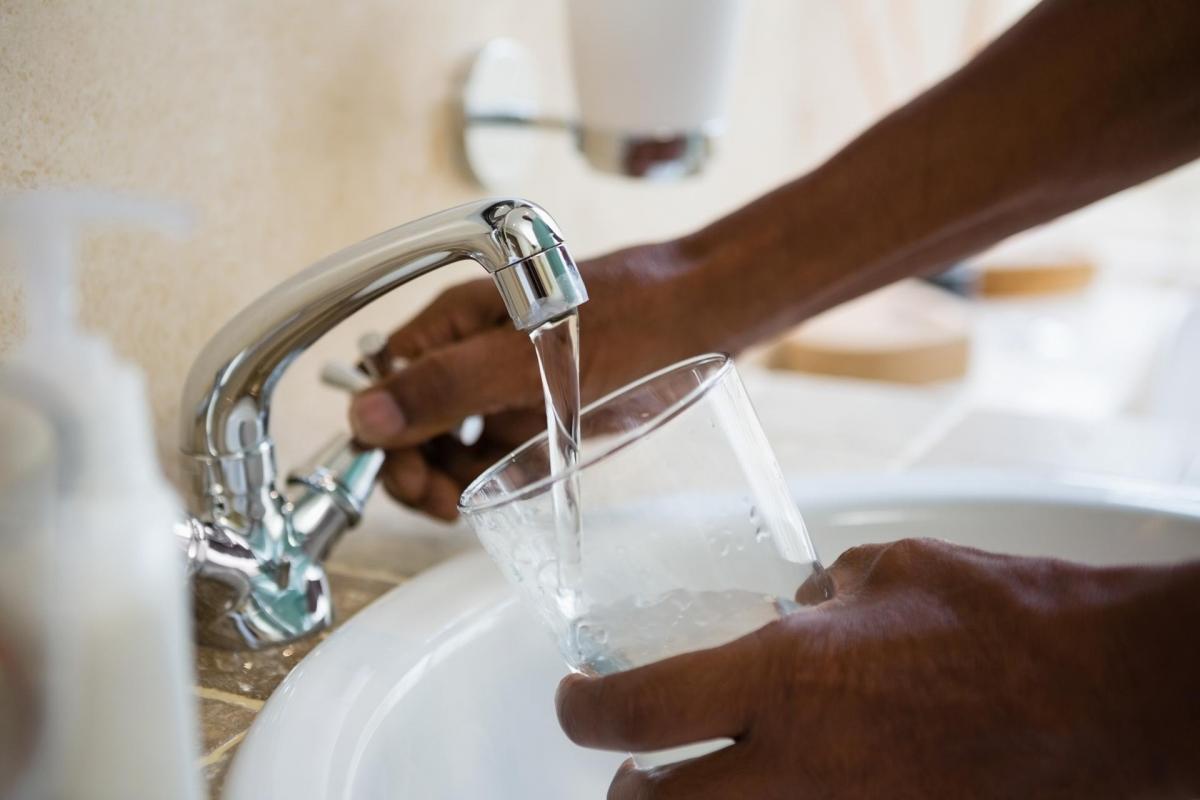 What do cities need to know about state regulations?
Regulatory actions at the state level have mostly come from the State Water Resources Control Board and the Office of Environmental Health Hazard Assessment (OEHHA). OEHHA proposed public health goals for two PFAS chemicals, which would impact drinking water and other water sources. OEHHA plans to release a revised proposal in the coming year and accept public comment. The resulting final public health goal will result in a new maximum contaminant level for many water suppliers.
The Water Board also issued a statewide order in 2020 requiring wastewater agencies to monitor and report for 31 PFAS chemicals in influent, effluent, and biosolids. Preliminary data shows that residential inputs are a comparatively substantial source of PFAS in wastewater systems. Since it involves everyday household products and uses, this source is not controllable through local pretreatment and enforcement programs, which typically focus on industrial sources.
The Water Board also concluded that most of the wastewater agency data submissions were at non-detectable or low-level concentrations. The State Water Board is currently examining how these chemical compounds move through the treatment process and how to measure and monitor them. More action is likely.
How can local agencies communicate about PFAS?
Communicating with the general public about PFAS is a complex and difficult process. Several water and wastewater agencies have put together toolkits and guidance on how to discuss PFAS with ratepayers and the public. CASA also has a fact sheet that summarizes the impacts of PFAS from a local agency perspective.
Generally, agencies should be straightforward about the potential health risks of PFAS and their ubiquity but contextualize the relative amounts of PFAS that people may encounter. Because of their persistent nature and widespread use, PFAS management is particularly challenging for water and wastewater agencies. Local officials should emphasize any proactive actions taken and inform the public that removing PFAS from products is the most effective management strategy.
Are there any pending lawsuits that could impact local agencies?
Thousands of lawsuits have been filed against PFAS manufacturers in the last decade, with a considerable uptick in the last few years. In 2020, the Orange County Water District and ten Orange County public water agencies filed a lawsuit against several manufacturers claiming that PFAS contaminated local groundwater, drinking water, and real property. The plaintiffs are seeking to protect ratepayers and ensure that remediation costs, including treatment and replacement water, are borne by the companies that developed and manufactured PFAS.
In late 2022, California Attorney General Rob Bonta filed a lawsuit against PFAS manufacturers — including 3M and DuPont — for endangering public health, causing irreparable harm to the state's natural resources, and engaging in a widespread campaign to deceive the public. In his lawsuit, the Attorney General cited the impacts to water and wastewater systems as one of the drivers for the action.
Similar suits have been filed in other parts of the country, some of which have resulted in sizeable settlements. For example, in 2018, Minnesota settled its lawsuit against PFAS manufacturer 3M for $850 million.
What's next?
Although PFAS have been top of mind for local agencies for several years, we are only beginning to determine how to best manage, communicate, and ultimately assess liability for the cleanup. The landscape will no doubt change in the coming decade as litigation proceeds, health impacts are better understood, and new technologies are explored.
For now, it is important for local agencies to properly message the risks and actions to their ratepayers, and to support efforts to emphasize source control and removal measures. Local agencies can be part of the solution by advocating for better source control, product stewardship, pretreatment, and the polluter pays principle.
CASA is the leading voice for clean water agencies on regulatory, legislative, and legal issues. It represents more than 130 local public agencies engaged in the collection, treatment, and recycling of wastewater and biosolids to protect public health and the environment. For more information about CASA's efforts on PFAS or other priority issues, email Adam Link at alink@casaweb.org.