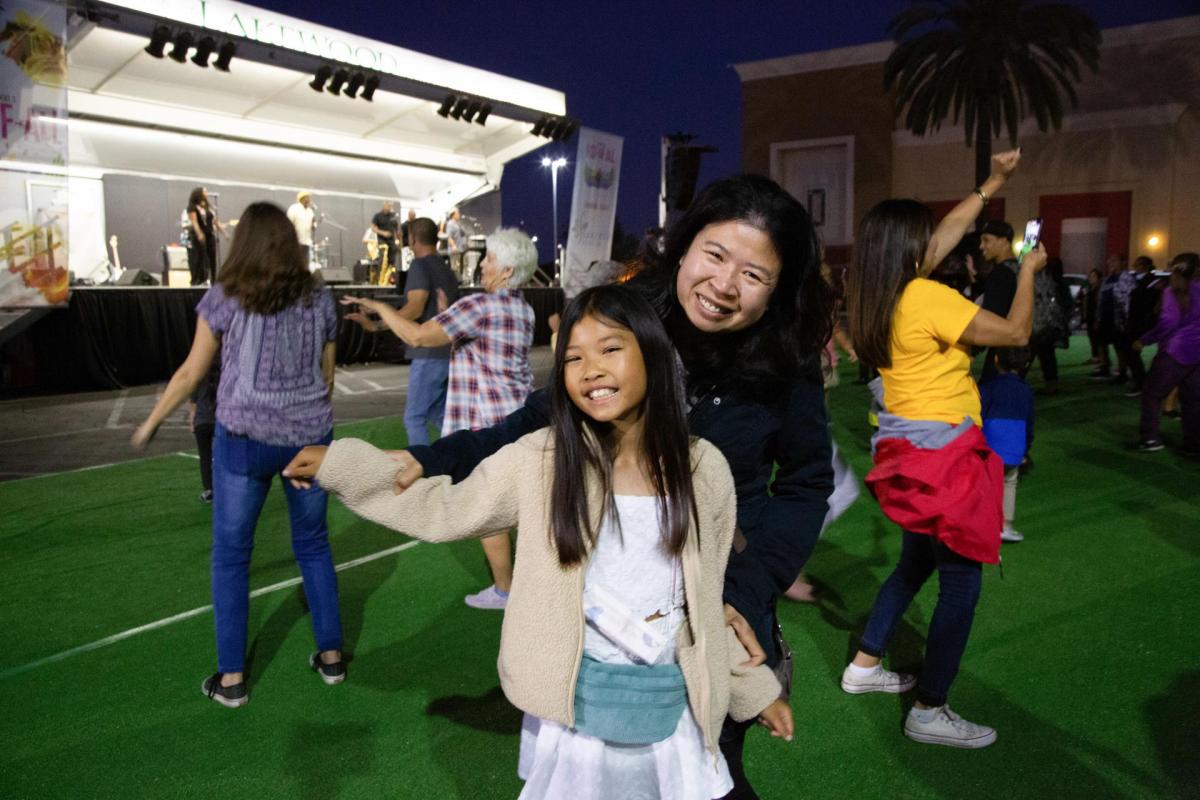 Enhancing public trust and inclusion in one of California's most diverse communities
The city of Lakewood won the 2022 Helen Putnam Award for Excellence in the Enhancing Public Trust, Ethics, and Community Involvement category. For more information about the award program, visit www.helenputnam.org.
---
Like many suburban communities in the 1950s, Lakewood was once populated almost entirely by white residents. This was no mistake thanks to the housing discrimination policies and practices of the early- to mid-20th century that were the norm in California and across the country. In the decades since, Lakewood and many suburban communities in California have become more racially and culturally diverse.
Lakewood's transformation has been even more dramatic than others. The city is now considered one of California's most diverse communities according to the Public Policy Institute of California. Lakewood has a broad racial diversity that closely mirrors the overall demographics of one of the United States' most diverse counties: Los Angeles County.
The city is also a quiet, largely residential community — so much so that it was named California's "Most Boring City" in 2014 by the real estate website Movoto. However, when the horrific murder of George Floyd made headline news in May 2020, the resulting public outrage and concern shook the bedroom community of 82,496. For one of the first times, large-scale street protests occurred in Lakewood, focused on the L.A. County Sheriff's Station next to city hall.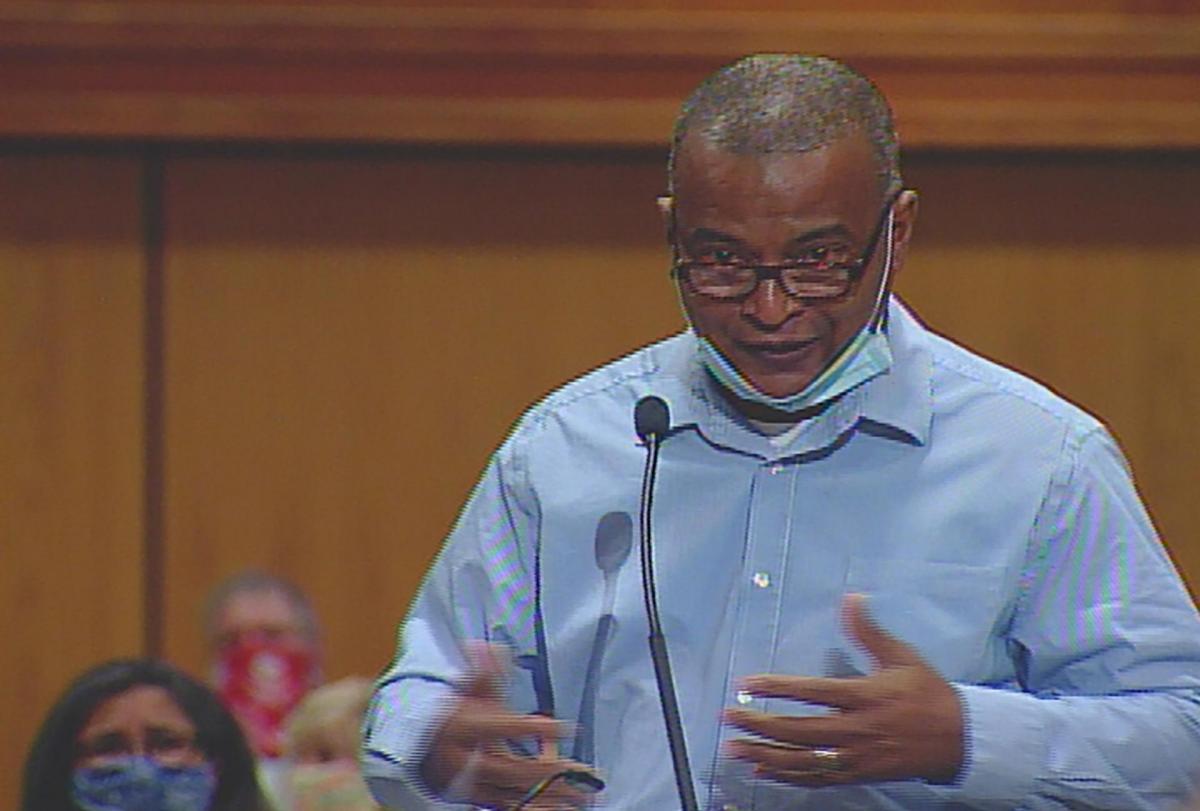 At two regular city council meetings in June, about 50 residents — a large number for Lakewood — spoke about racial equity and their relationship with law enforcement. Black residents spoke of their affinity for Lakewood but also recounted personal stories of racial discrimination and the frustration of not always being treated as equal members of the community.
One resident, a retired L.A. County deputy sheriff, described times he had been stopped by the sheriff's personnel while in civilian clothes because someone had reported a "suspicious Black person walking in the neighborhood." Another resident described the pain of having to tell her son to never walk to shopping areas with other Black children. In her experience, this just led to suspicion and unwarranted encounters with law enforcement.
"The feeling I got from these residents was not that Lakewood is a bad place, but rather a community, like many others around the nation, that can do better at making sure that all of its residents are treated with equal respect under the law and equally embraced as fellow neighbors by all," said Lakewood Council Member Todd Rogers, the then-mayor.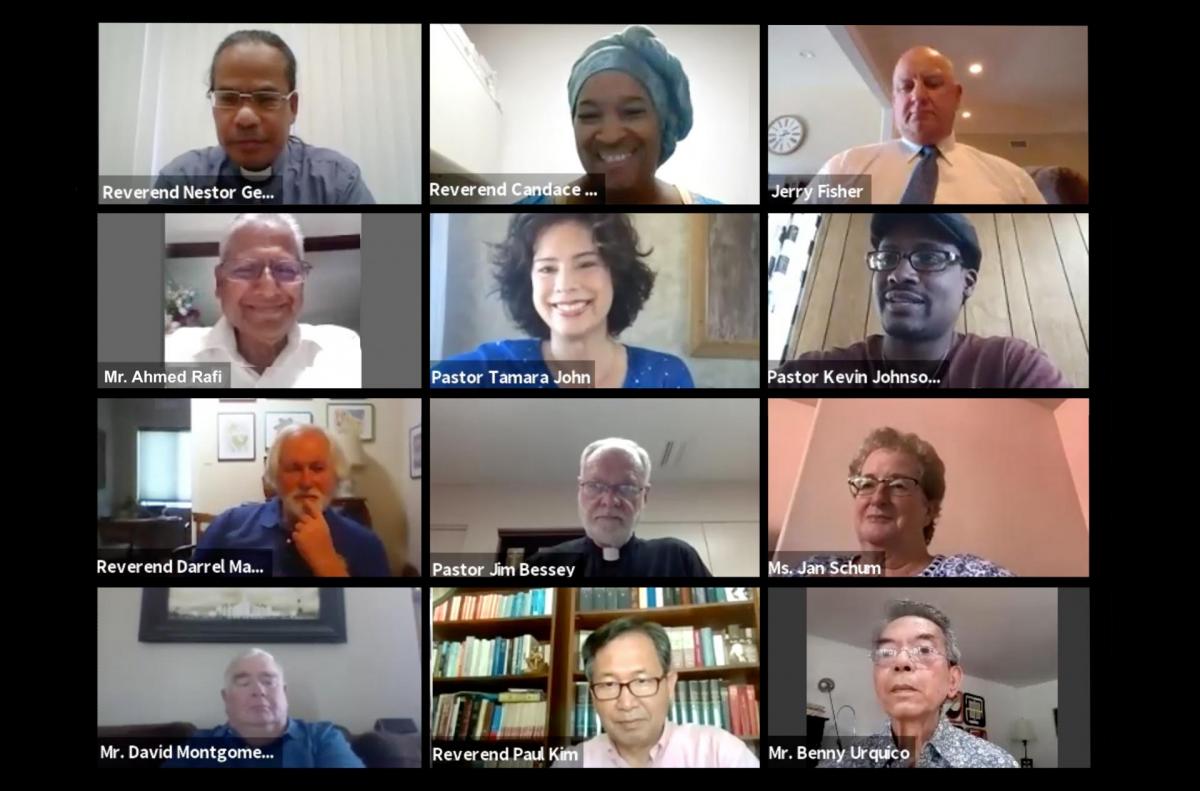 Creating a community dialogue
Realizing the need to involve the community in reflection and action, Rogers announced his desire to pursue a community dialogue. This dialogue would serve as a starting point for an action plan that would build on all the good in Lakewood and make the city the safest, most welcoming place it could be for everyone. The city council unanimously concurred.
Rogers and the council decided that the first step would be to convene an interfaith council of religious leaders to serve as a sounding board for the city and provide input on the eventual community gatherings. About 15 local religious leaders took part in some or all of the initial meetings, which also included city staff and council members.
"Advocating for diversity and for inclusion are not always a priority for leaders, but they are of the utmost importance in making a community feel that much safer, kinder, welcoming and ultimately happier," said Rev. Dr. Candace Kelly, senior pastor of Acts Community Bible Church and one of the interfaith council members.
Following the interfaith meetings, residents were invited to two Zoom town halls. About 100 people attended one or both Zoom meetings, which were moderated by Eric Bailey, a consultant with extensive experience in community discussions on racial equity. Residents were also given the alternative opportunity to submit written or emailed comments and suggestions.
City staff worked closely with Bailey, thoroughly imparting Lakewood's rich history, evolving community makeup, and the challenges it faced. In turn, Bailey ably moderated the Zoom town halls, managing both the complex, technical components of a meeting with lots of active participants and the emotional requirements of handling a sensitive discussion in a respectful way for participants.
"A city that is willing to have this kind of dialogue, knowing this is a process of learning, as well as working together, is tremendous," Bailey said. "This is the way to build up a community, by listening to past wrongs, acknowledging them, and taking the right steps to move forward."
Cassandra Chase, who was elected to Lakewood City Council in 2022, was a vocal participant in the first town hall. "Diversity is having a seat at the table and inclusion is having a voice," Chase said. "The members of the city council should be a voice that reflects the will of the people. And diversity should not be our goal, it should really be expected; inclusion should be the standard."
Nine congregations affiliated with the interfaith council also held a Weekend of Dialogue to discuss racial equity issues. The resulting thoughts and recommendations were then submitted to the city. Three pastors from separate churches held a joint worship and discussion during the Weekend of Dialogue that was so well received that it became a recurring event.
In total, 350 residents made comments and recommendations. Two city council committees, along with city staff, reviewed all the input and then crafted a 10-point Community Dialogue Action Plan that the city council approved in January 2021.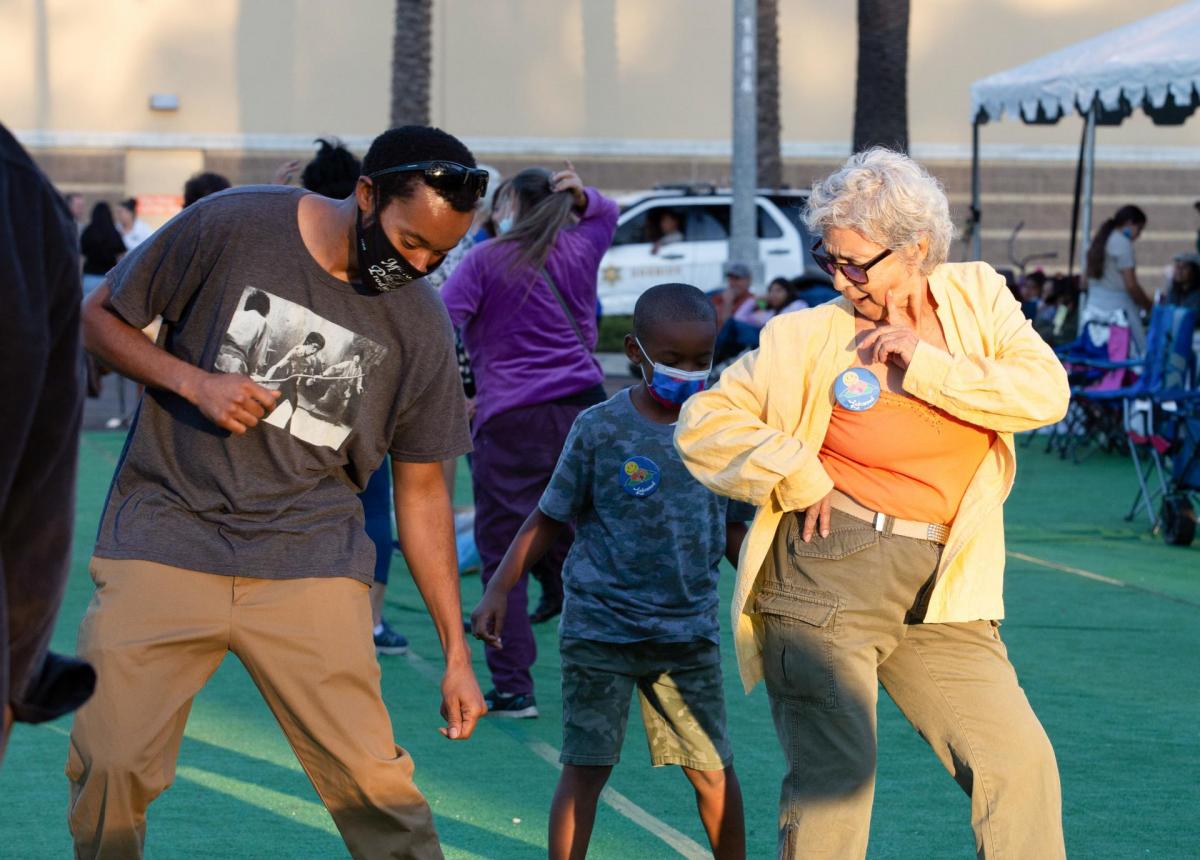 Changes and next steps
The resulting action plan is a significant step for a city that has evolved from its post-World War II origins as a nearly all-white community to one of California's most diverse cities. The first year of implementation in 2021 helped to build momentum and was an important foundation for progress moving forward.
One of the plan's earliest successes was the creation of a multicultural festival — Fest-Of-All — that promotes diversity and the role it plays in making Lakewood a stronger community. The festival, which drew an estimated 10,000 people, showcased an array of cultures through food, music, and dance. Thanks to the overwhelmingly positive response to the first year's event, the Fest-Of-All is now an annual event.
The cost for the original Fest-Of-All and consultant fees for the town halls totaled $114,000 from the city's general fund. These costs were partially offset by $10,000 in festival sponsorships.
The 10-point action plan also included the creation of community walks in eight of Lakewood's parks. Residents and council members walked around the parks and surrounding areas to talk with each other and strengthen neighborhood bonds.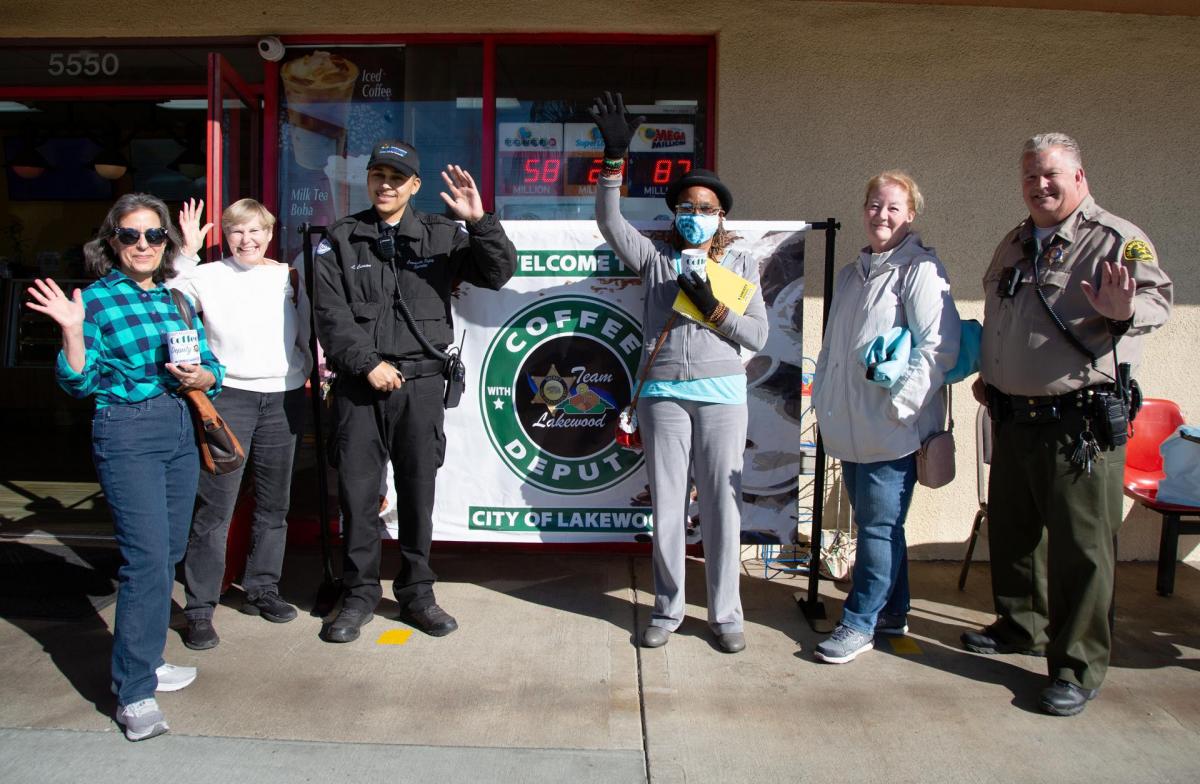 Additionally, the action plan expanded opportunities for residents to meet and ask questions of Lakewood deputy sheriffs and public safety staff through events like Coffee with a Deputy, Donuts with Deputy, and "Connect with Public Safety" meetings at parks. Over a dozen such gatherings were held in 2021, some virtual and some in person.
As part of the action plan, the city continues to hold public roundtables where residents can speak with city council members and staff about racial equity and diversity issues, as well as provide ongoing input and recommendations.
"Lakewood is an incredible community, but it is certainly not immune from the issues of racial equity and social justice," Lakewood City Manager Thaddeus McCormack said. "While the community dialogue process was difficult at times and challenged preconceived notions about our community, it has also been very necessary and productive. We have already seen some positive outcomes, and I know more will come."
Bill Grady is the director of communication for the city of Lakewood; he can be reached at bgrady@lakewoodcity.org or (562) 866-9771. Watch this video for an overview of the project.