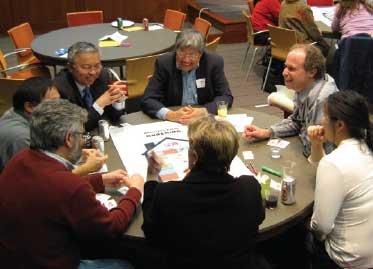 Enter Your City's Innovative Program Today for Statewide Recognition
Samantha Caygill is public affairs program manager for the League and can be reached at scaygill@cacities.org.
---
Each year the League honors outstanding work done in cities throughout California. The League Partner-sponsored Helen Putnam Award for Excellence program provides an opportunity to acknowledge employees and collaborators, gain the appreciation of your residents and showcase outstanding contributions that have made your city a better place to live and work.
The award program recognizes California cities whose projects result in beneficial innovations, resourceful efficiencies, improved public service and enhanced public trust and support. Winning an award also offers a chance for your community to celebrate the good work being done locally.
Does your city have an innovative program that increases efficiency and delivers quality service? Award categories include:
Community Services and Economic Development;
Enhancing Public Trust, Ethics and Community Involvement;
Health and Wellness Programs;
Housing Programs and Innovations;
Internal Administration;
League Partners Award for Excellence in City-Business Relations;
Planning and Environmental Quality;
Public Safety;
Public Works, Infrastructure and Transportation; and
Ruth Vreeland Award for Engaging Youth in City Government.
To qualify, simply demonstrate that your city offered a program or service that has proven measurable and successful within a minimum of one year of actual implementation.
Particular attention and credit are given to applications that specifically advance the League's strategic priorities (available at www.cacities.org/priorities), which are determined each year by the League board of directors.
Only one award is given in each category. Winners are recognized at the League's annual conference as part of the opening general session program, and each winning city has the opportunity to showcase its project with a booth at the conference. In addition, Western City features the winning projects throughout the year.
The entry deadline is April 14, 2011. Submit your application online at www.helenputnam.org.
---
This article appears in the April 2011 issue of Western City
Did you like what you read here? Subscribe to Western City
---