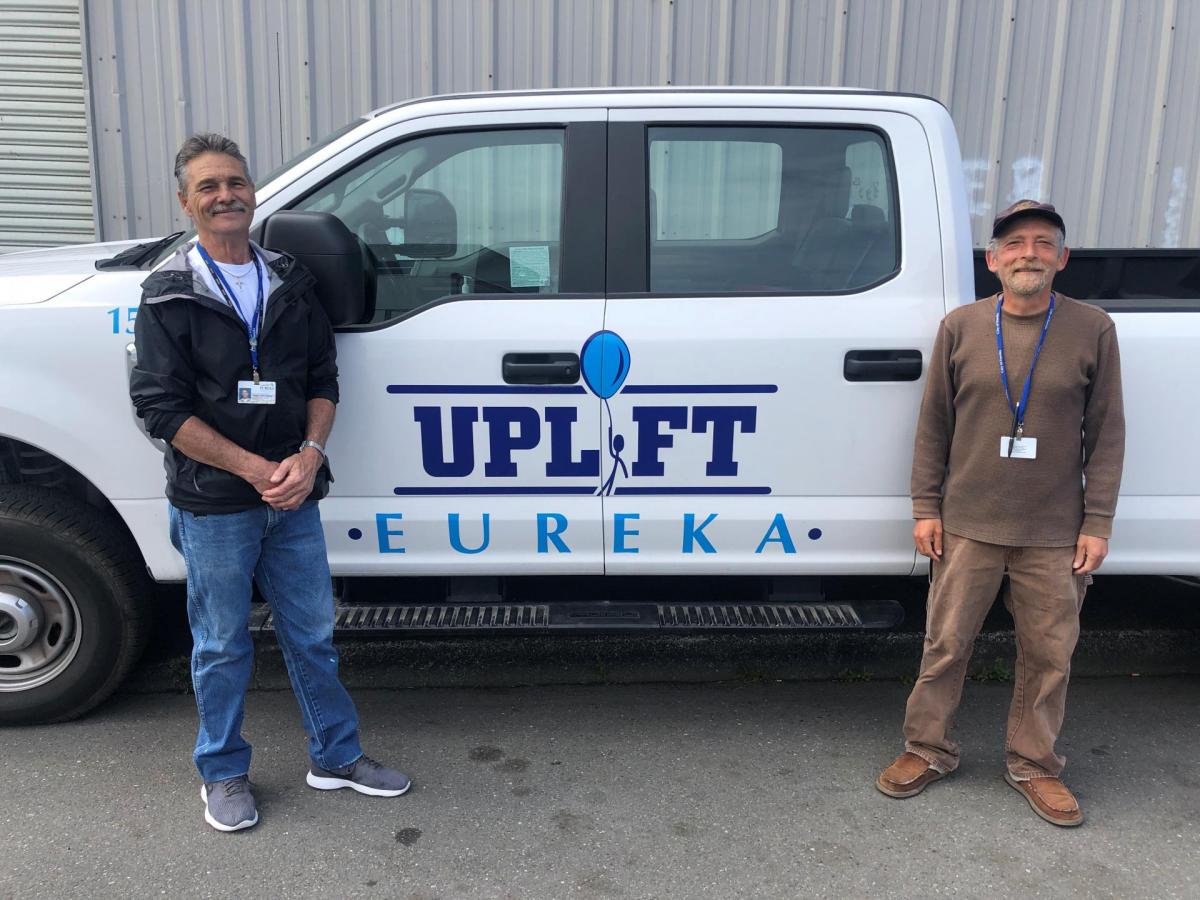 Eureka uplifts vulnerable residents with social services program
The town of Eureka won the 2022 Helen Putnam Award for Excellence in the Community Services and Economic Development category. For more information about the award program, visit www.helenputnam.org.
---
Eureka (pop. 26,512) is reversing an unusually high rate of homelessness thanks to an innovative set of social service programs. Although it is the largest coastal city between San Francisco and Portland, Oregon, Eureka is relatively isolated. Nestled in the coastal redwoods, the city has a rich maritime history and a strong sense of community. However, it has struggled financially since the fishing and lumber industries dried up in the late 1990s and early 2000s.
Since then, homelessness has increased and today the city has a higher rate of homelessness than other cities in the nation. In 2019, an estimated 653 people were experiencing homelessness on any given night in Eureka according to that year's Point-In-Time Count. To put it another way: The city had a per capita homelessness rate of 2.4% — far higher than the national per capita rate of 0.17%.
The city is steadily and proactively reversing these trends thanks to Uplift Eureka. Since launching in 2019, the program has housed over 120 individuals and helped more than 200 people obtain employment. The total number of people experiencing homelessness on any night has dropped to 498 according to the latest Point-In-Time Count.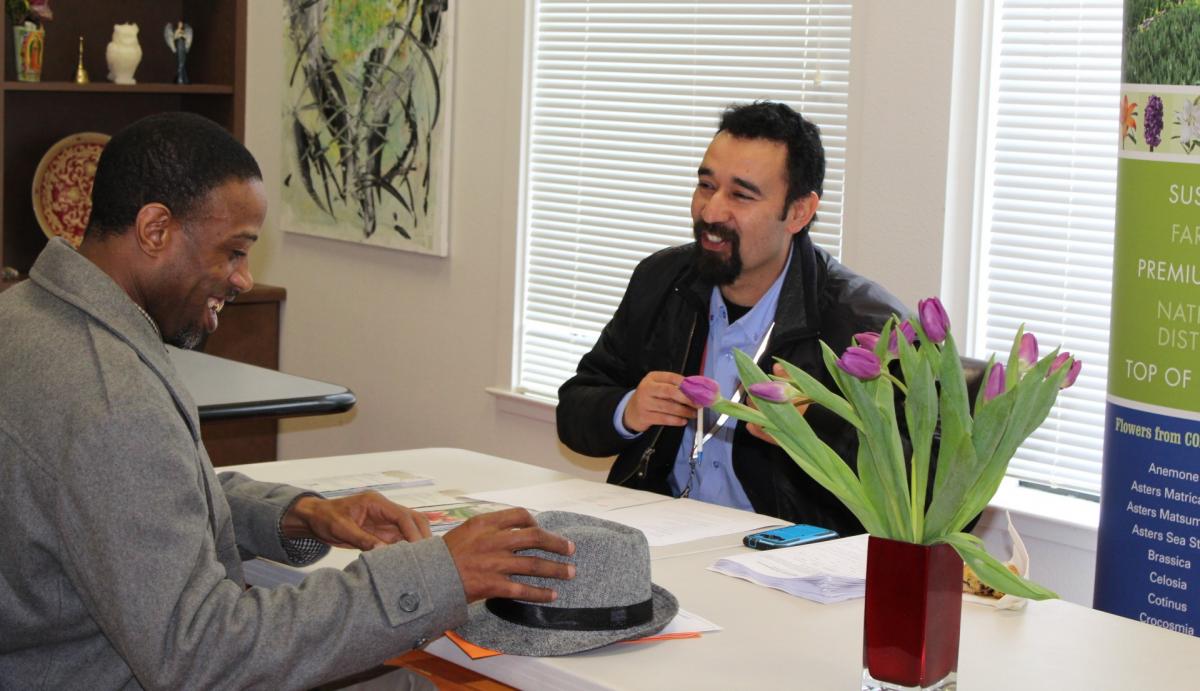 Four programs working as one
Uplift Eureka provides a range of services to disadvantaged community members, regardless of their housing status. The comprehensive program connects people to vital resources and ensures they can take advantage of them. These services can address immediate concerns, like food insecurity or lack of transportation, or long-term needs, such as mental health care.
"This inventive and forward-thinking program has been a game changer for many, but more importantly, a definitive change in the way the city addresses homelessness with much better results," Eureka City Manager Miles Slattery said.
The program is broken into four distinct parts: the Housing Assistance Program, Pathway to Payday, the Jobs Skill Training program, and an outreach team. These programs work cohesively together to empower program participants and advance them toward achieving their goals.
Community members select which services to use based on their unique situations, challenges, and goals. The housing assistance program provides the stabilization and supportive services needed to address the long-term causes of homelessness. The program addresses an individual's basic needs prior to focusing on things like long-term employment and mental health care.
"I was in a bad place and Uplift helped me get up and focus. The thing I appreciated the most is … [it got] me off the streets and living well with this community. It feels good to be a part of the community," said Ron Lee, one of the program's participants.*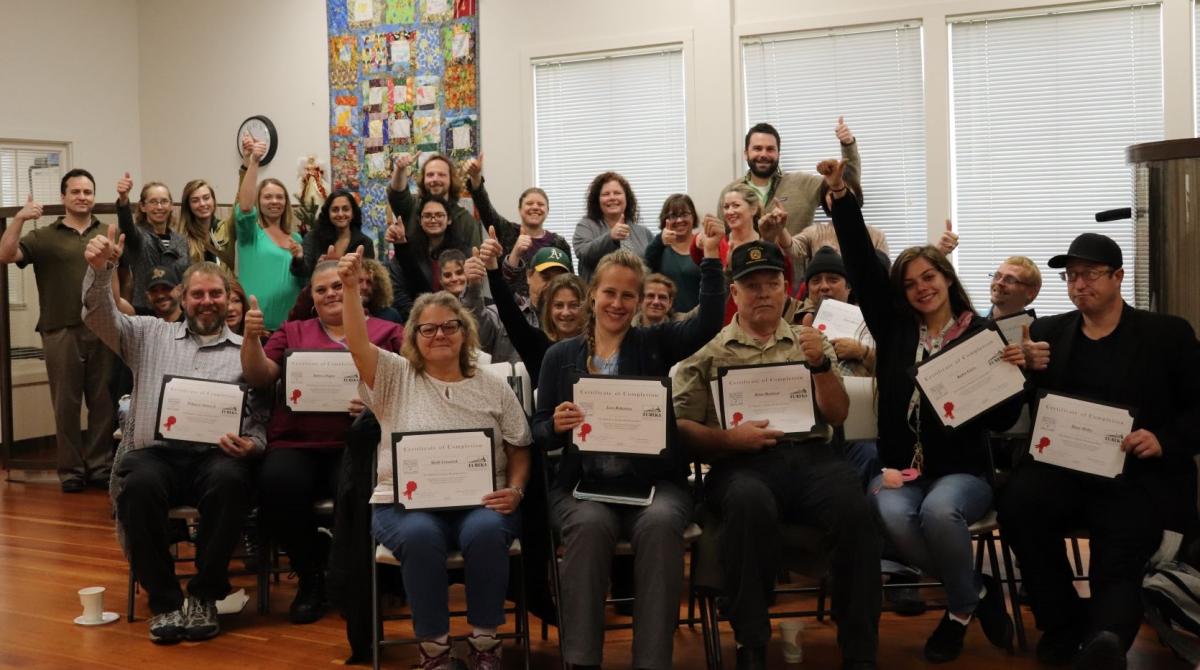 Pathway to Payday helps people enhance their resume and interview skills. Community members are interviewed by prospective employers, who also give tangible feedback that can be applied to future interviews. To date, the employment program has facilitated over 700 interviews with local businesses. Most interviews result in job offers: 453 job offers were sent to 155 individuals.
"Pathway to Payday gave me back my momentum. I have a better sense of what my actual skills are. I love that we were treated as individuals," said Julie Roberts, who received a job through the program.
The Jobs Skill Training program provides participants with valuable hands-on training and experience that helps them build their resumes and become more competitive applicants. Forty-six residents have gained permanent employment through the jobs skill program.
The city demonstrated its commitment to both programs by updating its own hiring policies and procedures. Eureka now takes a case-by-case approach for candidates with criminal backgrounds and has lessened the time frame requirements for certain criminal offenses. Several people who may not have been eligible for employment in the past are now successful members of the city's facilities and parks teams.
Key to all these efforts is the outreach team, who know many homeless residents on a first-name basis and make no less than 30 connections with people experiencing homelessness per day. Outreach workers provide services and resources to hundreds of community members with the ultimate goal of securing permanent housing for each one.
"It really helps to have someone who's been here before, I'm not feeling judged," said Eric Smith, a program participant.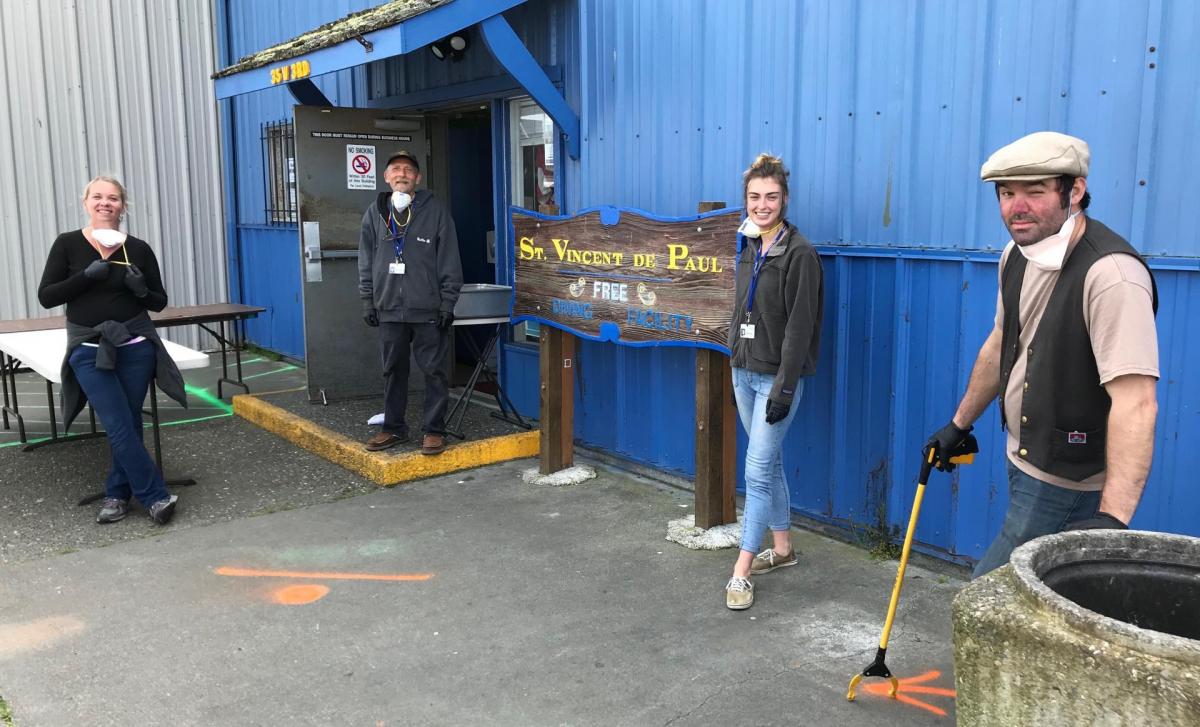 For the community, with the community
Uplift Eureka has had a tremendous, positive impact on community members experiencing homelessness and the community as a whole. In fact, the program is successful because the community came together. The city created and expanded partnerships with dozens of government agencies, private organizations, and nonprofit community-based organizations.
Several systems were streamlined so that agencies would supplement and collaborate rather than compete and duplicate. For instance, the city's Rapid Rehousing Program coordinates housing efforts between local property management companies and the Housing Authority. Likewise, the city helps coordinate services between mental health care providers. Even something simple like making sure that people have any necessary documents before seeking service can make a big difference.
These partnerships and refinements, combined with extensive outreach, have dramatically improved the delivery of existing services to individuals experiencing homelessness.
Uplift Eureka has had a minimal impact on the city's general fund. Staff have successfully secured grant funding and become expert fundraisers. The team has raised or been awarded over $3 million. Grants awarded provide rental assistance and move-in costs for participants, staff salaries, program supplies and emergency health and mental health supplies, and supportive services.
"Our Uplift program is much more than just a program," Eureka Mayor Kim Bergel said. "It is a dedicated team of folks making lives better one person at a time. The love and care our team provides is a gift to our whole community. Thank you Uplift Eureka for providing job skills, housing, opportunities for health and wellness and so much more. Thank you for 'seeing' our vulnerable population."
Jeff Davis is a project manager for the Eureka Economic Development Department; he can be reached at mailto:jdavis@ci.eureka.ca.gov or (707) 441-4189. Watch this video for an overview of the project.
*The names of all program participants have been changed to protect their privacy.