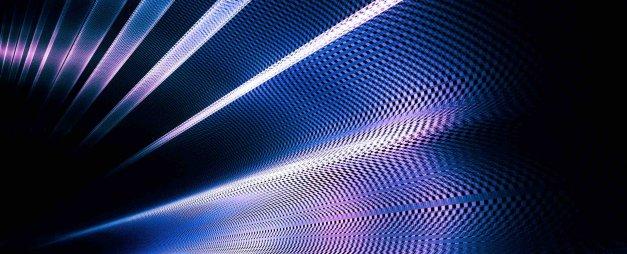 Executive Forum and Advanced Leadership Workshops: Training, Resources and Networking for Mayors and Council Members
Eva Spiegel is communications director for the League and can be reached at espiegel@cacities.org.
---
The League is pleased to once again offer the Executive Forum and Advanced Leadership Workshops for mayors and council members interested in developing greater expertise in the fundamentals of public service. Reintroduced in 2015 after a six-year hiatus, the conferences are held June 22–24, 2016, in Monterey, beginning with the Executive Forum, which is featured on the first two days, and followed by the Advanced Leadership Workshops, which are offered on the third day.
Learn About Many Topics at the Executive Forum
Continuing education is essential in every profession, and this conference is geared to both experienced and recently elected mayors and council members. The Executive Forum sessions and keynote addresses will focus on a wide range of timely topics, including municipal finance, economic development, infrastructure financing, labor negotiation protocol, public safety, community relations, the council-manager relationship, post-employment benefits and the Affordable Care Act, polling and community education.
The Executive Forum also features "Today's 24/7 News Cycle: Do's and Don'ts for Elected Officials." Two of California's leading communication experts, Brandon Castillo of BCF Public Affairs and Steve Telliano of Edelman, will explain how they have effectively helped cities and other agencies address internal crises, natural disasters and personal matters that become public. They will discuss the ramifications of today's mobile technology and a news cycle that never stops.
Two engaging keynote speakers will kick off general sessions on Wednesday and Thursday. The Sacramento Bee political columnist Dan Walters will address the audience during the Opening General Session on Wednesday, June 22. With more than 50 years of experience as a journalist, Walters is one of the premier experts on California politics. He has written over 7,500 columns, and his articles appear in more than 50 newspapers statewide.
The focus will change on Thursday, June 23, when Dave Moore, a crew resource management expert, speaks about "The Power of Thought Leadership." A decorated Navy and Air Force aviator and officer, Moore has survived two plane crashes, flown search and rescue missions for the Coast Guard during three hurricanes and completed 39 combat missions in the Middle East.
The conference also provides opportunities to network with colleagues from other cities and share thoughts on common challenges and issues, discuss strategies that have worked to address problems that may be of mutual concern and share helpful resources.
Leadership Workshops Cover More Detail: Choose From Two
The Advanced Leadership Workshops on Friday, June 24, delve deeper into municipal finance and resource management with two specialized day-long sessions. Attendees can choose one of the two sessions. "City Finances — What You Need to Know" will give attendees a broad understanding of state and local government finance and examine the essential aspects of city finance with lessons on how some cities have gotten into fiscal trouble. The panel will cover trends, challenges and reforms.
The "Stretching Community Dollars Through Local and Regional Leadership" session will showcase examples of how working regionally and collaboratively can help maximize municipal funds and resources and address complex challenges.
Attendees can receive credit for both the Executive Forum and the Advanced Leadership Workshops through the League's Mayors and Council Members' Department Leadership Academy. This three-level voluntary program allows participants to enhance their knowledge and skills to better serve the public. Additional information about the Leadership Academy is available at www.cacities.org/LeadershipAcademy.
Register and Learn More Online
Space is limited, so register early. Registration for the conference, workshop and housing is open through May 24, 2016, or until sold out. Participants who want to attend both the Executive Forum and the Advanced Leadership Workshops must register separately for each event. For more information and to register, visit www.cacities.org/events.
---
This article appears in the May 2016 issue of Western City
Did you like what you read here? Subscribe to Western City
---