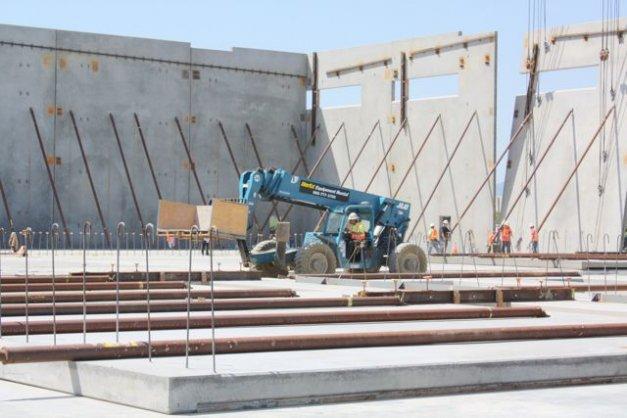 Fairfield's Strategies for Successful Economic Development During a Recession
Curt Johnston is economic development division manager for the City of Fairfield and can be reached at cejohnston@ci.fairfield.ca.us. Charles Ching is economic development specialist for the City of Fairfield and can be reached at cching@ci.fairfield.ca.us.
---
During these tough economic times, cities throughout the nation are looking for opportunities to recruit businesses that will locate in their area, bring jobs to the local economy and rejuvenate their community's economic health.
"Fairfield went through a slow period during 2008 in regard to economic development but 2009 saw some amazing opportunities for our city," says Sean Quinn, Fairfield's city manager. "We made a concerted effort to make our city a destination for businesses by highlighting our favorable real estate prices, low development costs and great geographic location along Interstate-80 in Northern California."
Fairfield is a community of 106,000 located between San Francisco and Sacramento. The city offers several amenities that are attractive to businesses, including a prime location where space is readily available for business development, a talented community work force and supportive city leadership that actively seeks to increase economic development opportunities.
According to Quinn, a consistent effort to serve the business community by economic development staff makes a significant competitive difference. Development valuation more than tripled from $35 million in 2008 to more than $106 million in 2009. During 2009 the city issued 1,107 building permits for commercial, industrial and residential development — compared to 877 in 2008.
Industrial construction values increased from $3 million in 2008 to almost $50 million in 2009. Commercial construction values grew from $2.5 million to more than $17 million. The city supported this growth by proactively planning ahead for new business construction, responding to business needs and networking extensively with corporate leadership. The following examples illustrate Fairfield's approach.
Planning Ahead for New Business Construction
The Kiewit Pacific Corporation broke ground in Fairfield for a 32,000-square-foot office building in 2009 as a result of the city having prepared a 260-acre parcel of land for immediate development. Kiewit, a large construction and mining operation, found the site attractive because the location was shovel-ready with public improvement and environmental clearances.
Prior to the ground-breaking, the city's redevelopment agency acquired and consolidated the land, completed extensive environmental studies, master-planned the property, secured a master developer and negotiated a disposition and development agreement. Kiewit's move to Fairfield reinforced for city leaders and staff the effectiveness of planning ahead to secure new business development.
Responding to Business Needs
Frank-Lin Distillers Products is relocating to Fairfield and constructing a 295,000-square foot facility that will employ more than 160 employees. Frank-Lin chose Fairfield because city staff worked to meet their business needs and keep the project on schedule. For example, after the site was selected, the company needed to secure a rail connection across a public street. City staff worked with a railroad consultant to complete the required California Public Utilities Commission application and obtained city approval of a license agreement. A new at-grade railroad street crossing was approved shortly after escrow closed.
During the planning process, city staff also identified issues that would have cost the company more money than anticipated, including public improvement requirements on the property line facing an arterial street. The city considered the impacts and determined that the improvements could be delayed.
"Flexibility is one of the keys to securing lucrative economic development opportunities," says Quinn. "We take these opportunities very seriously, and we demonstrate that to our business partners by creating solutions that keep projects on the road to completion. In our opinion, there is always a solution."
Networking with Corporate Leadership
When it comes to economic development, networking is one of the city's priorities. At an educational function, one of Fairfield's staff met David Brockman, chief financial officer with an industrial painting company that had three locations in the San Francisco Bay Area. During the course of their conversation, Brockman mentioned that he had entertained the notion of consolidating his locations into another, less expensive Bay Area location. Taking advantage of the opportunity to highlight Fairfield, the staff person explained why relocating to the city made sense. Brockman detailed the company's specific needs, and the staff immediately went to work identifying properties throughout the city that would fit the bill.
"I was so impressed with the quick response from the city, and even more impressed with the solutions the city staff presented for our company," says Brockman. "They identified a property that would be vacant soon and encouraged the existing occupant to enable us to move into a 26,000-square-foot space immediately by negotiating a long-term lease. The city made it very easy for us to make the move."
Getting to Yes
"Fairfield looks for ways to get to 'yes,'" says Quinn. "The entire focus of the city staff was on solutions to keep projects moving forward. These companies will make a huge impact on our community by providing quality jobs, municipal revenues and success stories."
---
This article appears in the May 2010 issue of Western City
Did you like what you read here? Subscribe to Western City
---