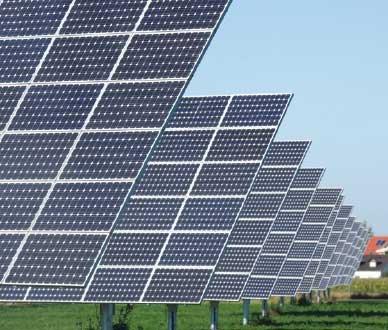 Financing Local Sustainability Efforts
Yvonne Hunter is program director of the Institute for Local Government's California Climate Action Network (CCAN) and can be reached at yhunter@ca-ilg.org. Ken Loman is policy consultant for CCAN and can be reached at kloman@ca-ilg.org.
---
Even in these difficult financial times, local agencies are undertaking a wide range of activities that promote sustainability. Some activities emphasize increasing water and energy efficiency or conserving natural resources. Others emphasize reducing air pollution, improving access to parks and making communities more walkable, while still others focus on reducing greenhouse gas (GHG) emissions.
Regardless of the reasons behind such activities, they have one thing in common — the need to pay for the effort. This article offers suggestions on key issues to consider when evaluating the cost of a project, as well as key resources to help identify funding sources.
Analyze Key Concepts First
Before beginning the search for financial resources, it's a good idea to consider a few basic concepts. These will enhance the cost effectiveness assessment as well as identify related benefits, also known as "co-benefits."
Evaluate Life-Cycle Costs
Life-cycle cost analysis examines the costs of a system or equipment over its entire life span. For example, some energy-efficient products may initially cost more to purchase. But because they use less energy, they cost less to operate over their lifetime than products that cost less to purchase but are more expensive to operate. This calculation is important when evaluating the payback period of any sustainability investment.
Evaluate Sustainability Option Versus "Business as Usual"
Similarly, when considering a sustainability strategy's cost effectiveness, it's important to compare it with the "business as usual" alternative. For example, how much money is saved by investing in energy efficiency — compared to maintaining the status quo? Or put another way, how much money is l ost by not investing in energy efficiency?
Multiple Benefits From One Strategy
Many, if not most, sustainability strategies provide more than one type of benefit, often referred to as co-benefits (see "The Co-Benefits of Sustainability Strategies," September 2009, Western City, online). Including an analysis, where feasible, of co-benefits' implications can help local officials decide whether a particular strategy is cost effective overall. For example, when deciding whether to undertake water efficiency retrofits for agency facilities and operations, it's important to consider not only the cost savings from decreased water use that may accrue, but also the related energy cost savings.
Leading by Example
Local officials may also want to consider the public leadership or role-model aspects of embracing sustainability, even if it is not feasible to quantify them. For example, the impacts of converting fleets to fuel-efficient, low-emission or alternative-fuel vehicles may be larger than simply saving gasoline, diesel and money and reducing air pollution. They also include demonstrating to the public that the agency is a leader in promoting sustainability, efficient use of taxpayer dollars and reducing air pollution.
Going Beyond Greenhouse Gas Reductions
Many local agencies are moving ahead with plans to address climate change by reducing GHG emissions in agency facilities and operations. In difficult economic times, though, it's a challenge to identify funding resources only for GHG reduction strategies or to justify expending resources to address climate change alone.
Thus, when contemplating strategies that ultimately will contribute to reductions in GHG emissions, it's helpful to broaden the analysis and consider other benefits, such as energy and water efficiency and savings, reduced air pollution or increased fuel efficiency. Many of these activities are eligible for funding assistance or will save the agency money compared to the "business as usual" approach. Some targeted resources provide financial assistance for specific climate change-related activities, such as conducting a GHG inventory for agency facilities or developing a climate action plan.
Where to Look for Sustainability Funding Resources
The following list summarizes major resources that support sustainability efforts, but is not intended to be exhaustive. Additional targeted or other resources may be available in individual geographic areas. Because funding sources, eligibility criteria and availability change constantly, local officials are encouraged to review the programs carefully. A comprehensive list of links to the websites for these resources is posted at www.ca-ilg.org/GHGfinance.
Energy Efficiency
Energy utilities offer financing incentives through rebates and other mechanisms to promote energy-efficiency retrofitting of agency facilities. A summary of utility financing options and websites is available at www.ca-ilg.org/GHGfinance.
Flex Your Power, a state program, offers a searchable database of energy rebates, incentives and services available throughout California for a wide range of products.
The California Energy Commission (CEC) offers various grants and loans to promote energy efficiency and climate change-related projects. The CEC's traditional energy funding resources have been supplemented with funding from the federal government under the American Recovery and Reinvestment Act program. In October 2009, the CEC released new funding eligibility information, available at www.ca-ilg.org/GHGfinance. However, for ongoing notification about the CEC's program, sign up for the ARRA list-serve at http://energy.ca.gov/recovery/index.html.
Other CEC programs provide support for local agency energy-efficiency efforts and emerging renewable energy projects.
The California Solar Initiative is part of the state's Go Solar California program. It offers rebates for installation of solar photovoltaic systems to customers in California's investor-owned utility territories: Pacific Gas and Electric, Southern California Edison and San Diego Gas & Electric.
Vehicles
The Alternative and Renewable Fuel and Vehicle Technology Program, created in 2007 by AB 118 and administered by the CEC, offers grants, loans, loan guarantees, revolving loans and other appropriate measures to promote use of various fuel-efficient transportation technologies. Eligible recipients include public agencies.
Water
Water efficiency. Rebates or loans to purchase water-efficiency equipment and incentives to purchase energy-efficient water appliances or equipment are available from several sources, including water and energy utilities.
Water conservation and reliability. Grants and/or loans are available for water conservation, groundwater management, water quality and supplies and other water-related projects. The state Department of Water Resources and the State Water Resources Control Board administer these programs.
Water quality and wastewater. The State Water Resources Control Board's financial assistance programs include loans and grants for municipal sewage and water recycling facilities, watershed protection projects and nonpoint source-pollution control projects.
SB 375: Land Use and Transportation Planning
SB 375. The state plans to provide $90 million in grants from Proposition 84 to local agencies to develop plans for implementing SB 375.
Safe Routes to School. The Safe Routes to School effort aims to make bicycling and walking safer and more appealing modes of traveling to school. State and federal funding is available for both infrastructure and non-infrastructure projects that increase the number of children who walk or bike to school, by improving safety and reducing traffic and air pollution.
Councils of Governments (COGs) and Air Districts. Many COGs and air districts provide funding to support regionally specific projects.
Parks and Open Space
The Statewide Park Program (Prop. 84). A variety of state and local park and open space programs receive funding from the Statewide Park Program. However, due to the current bond freeze, applications currently are not being accepted.
Other Resources
California Statewide Communities Development Authority is a joint powers authority sponsored by the California State Association of Counties and the League of California Cities. It provides access to low-cost, tax-exempt financing for various types of projects.
COGs and Air Districts. Some COGs and air districts provide funding for regionally specific projects, including funds for climate change inventories and planning.
For more information about these financing resources and reducing GHG emissions, visit www.ca-ilg.org/climatechange.
---
Learn More Online To learn more about the funding resources mentioned in this article, visit the California Climate Action Network's new, updated financial assistance resource center at www.ca-ilg.org/GHGfinance for quick links to key resources.
---
This article appears in the November 2009 issue of Western City
Did you like what you read here? Subscribe to Western City
---