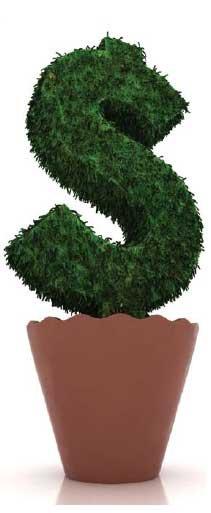 Fiscal Oversight: Ask the Right Questions
One of the most important responsibilities for local officials is overseeing their agencies' finances. Yet local agency finances are complex. What can elected officials do to exercise the kind of careful fiscal stewardship over taxpayer resources that the community expects? How can staff support them in that endeavor?
British management guru Robert Heller has observed that effective management is about asking the right questions. In the spirit of fostering both good questions and good answers, the Institute for Local Government (ILG) publication Financial Management for Elected Officials: Questions to Ask (www.ca-ilg.org/financialmanagement) provides questions for local officials and others to ask about:
Budget creation and monitoring;
Financial reporting;
Financial policies;
Long-term financial planning;
Cash management and investments; and
Capital financing and debt management.
This plain-language guide also includes a handy glossary of finance terminology.
In addition to nuts-and-bolts questions related to finance, the guide suggests questions to ponder related to local agency transparency about financial matters. The guide contains references to resources for further reading on specific issues (including, for example, best practices from the Government Finance Officers Association).
The law firm of Aleshire and Wynder provided generous support in 2010 that enabled ILG to develop this resource and make it available to local officials.
Copies of the financial management guide are available at www.ca-ilg.org/financialmanagement. ILG mailed copies to city and county finance directors throughout the state. Additional hard copies can be purchased for $10 each; quantity discounts and digital licenses are also available (visit www.ca-ilg.org/financialmanagement for more information). The guide is available in both English and Spanish.
In the spirit of transparency and public engagement, ILG encourages local agencies to post links to the guide on their own website pages related to budget, financial reporting and other finance issues.
---
Another Good Question: Does This Resource Help?
A pertinent question for the Institute for Local Government (ILG) to ask is whether its publication Financial Management for Elected Officials: Questions to Ask hits the mark in terms of serving local officials. ILG always welcomes local officials' feedback on its work to help maximize its responsiveness to their needs.
You can share your feedback with ILG in several ways:
Rate ILG publications through the website (www.ca-ilg.org/ilgpubs). This also enables local officials to help their colleagues know whether an ILG resource is helpful. To use the site's rating function, you just need to create a user login.
Local officials who are Facebook users can "like" or comment on this resource on ILG's wall (at www.facebook.com/InstituteForLocalGovt).
ILG also welcomes personal contact with local officials. Address your comments about the Financial Management for Elected Officials publication to JoAnne Speers, executive director, ILG; phone: (916) 658-8233; e-mail: jspeers@ca-ilg.org.
---
This article appears in the March 2011 issue of Western City
Did you like what you read here? Subscribe to Western City
---