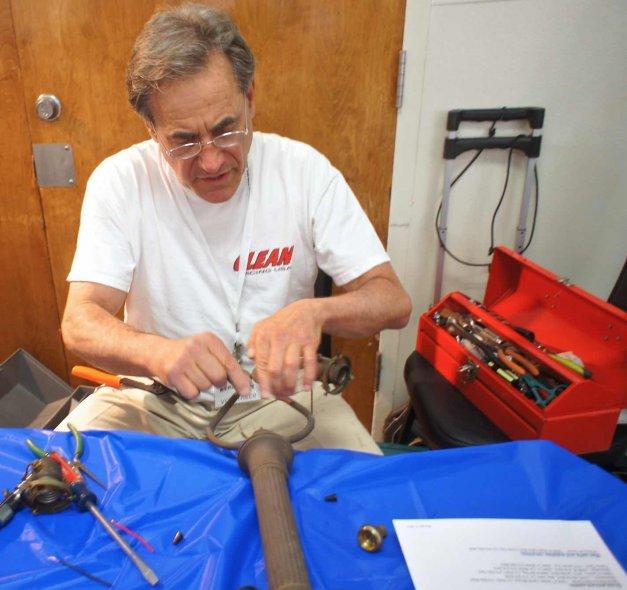 Fix-It Fairs and Repair Cafés Divert Waste, Aim to Change Mindset
Cory Golden is a policy analyst for the League and can be reached at cgolden@cacities.org.
---
In their efforts to divert waste from landfills, some cities have found allies in volunteers affectionately called fixers. These volunteers run repair cafés where residents can get help mending broken or torn items, rather than throwing them away.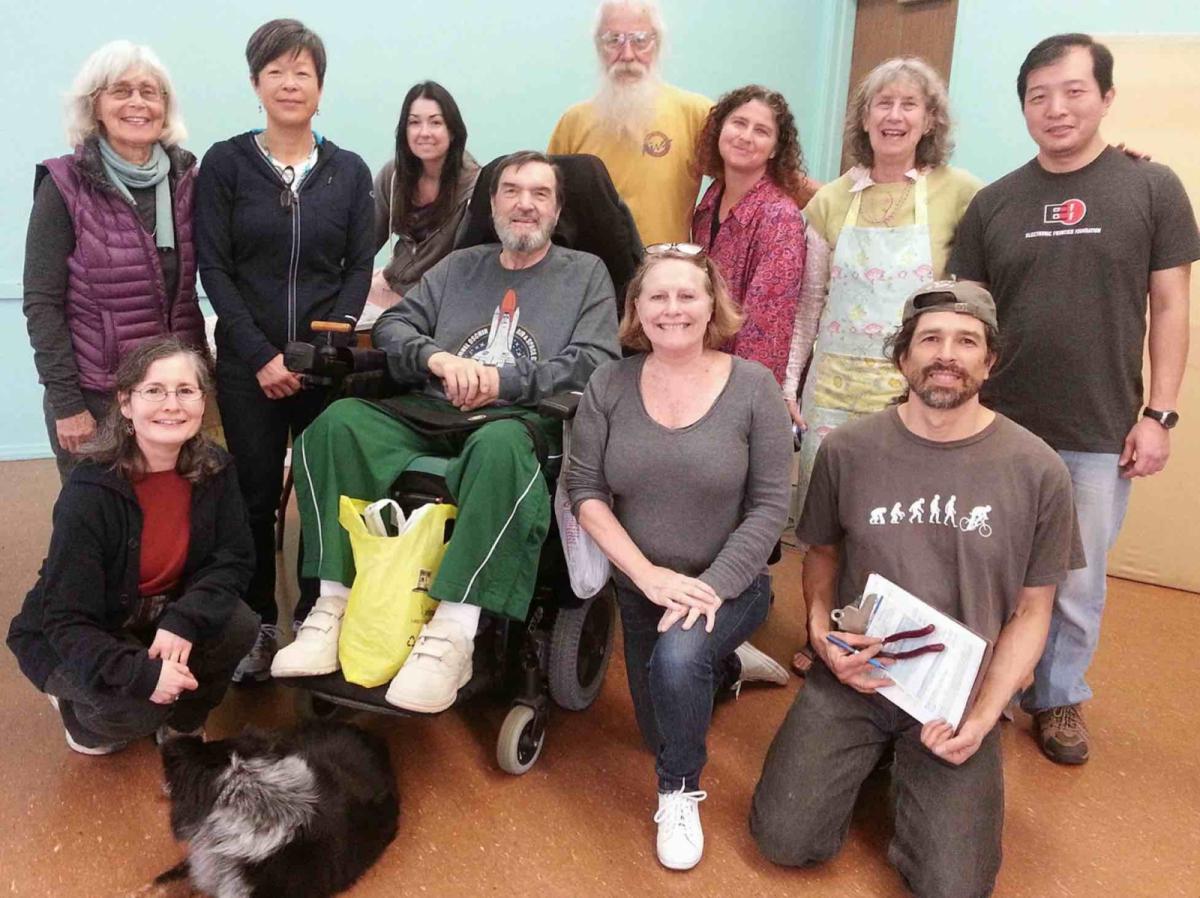 Encouraging Residents to Think Differently
Kim Braun, resource recovery and recycling manager for the City of Santa Monica, says that embracing repair cafés helps cities send a message that just because something is broken, it need not be thrown away.
"It's become so natural for people to think, 'Oh, my pants have a rip. I'll throw them away rather than give them away.' And things are so readily available for purchase — you can buy a new toaster for $20," she says. "Sometimes people just need a clasp fixed on a necklace or a seam resewn. Maybe a lamp needs a new plug or a computer monitor is cracked — the volunteers can fix that."
At a café in Santa Monica in August 2015, a line of people stretched out the door as 25 volunteer fixers repaired 23 appliances and electrical items, 29 clothing items, nine bicycles, eight pieces of jewelry and two computers.
Santa Monica and other cities have encouraged or hosted repair cafés and other reuse events, like citywide garage sales, because they help residents think in a new way.
"This is an effort to get them to think that before they recycle, maybe this item can have another life," Braun says.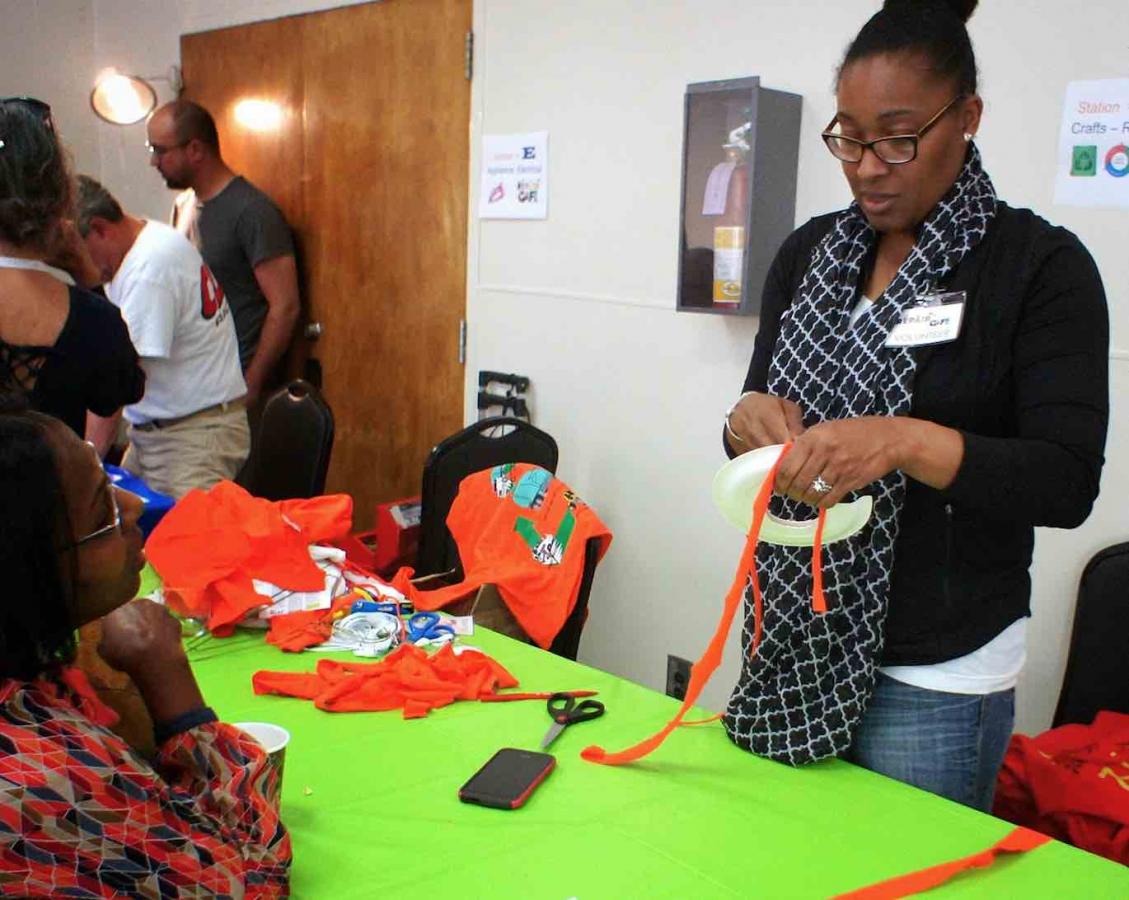 Legislation Targets Waste Diversion
Cities are motivated by more than feel-good goals. AB 939 (Chapter 1095, Statutes of 1989) required by the year 2000 a 50 percent reduction in waste trucked to landfills through source reduction, recycling or composting. More recently AB 341 (Chapter 476, Statutes of 2011) made 75 percent diversion a statewide goal by 2020.
And in 2014 Gov. Jerry Brown signed AB 1826 (Chapter 727, Statutes of 2014), which requires large businesses or public entities to divert 50 percent of their organic waste by 2020.
Repair cafés trace their origin to a Dutch nonprofit, the Repair Café Foundation. Its website lists 1,040 such cafés worldwide, including in Los Angeles, Long Beach, Pasadena, Palo Alto and Mountain View.
Jim Tate, a business systems consultant and lifelong "tinkerer," helped co-found Santa Monica's event. He says that same growing group of fixers, now numbering about 100 volunteers, has held four to five events annually since 2013 in Santa Monica, Culver City and the Los Angeles neighborhoods of Westchester and Mar Vista.
Mountain View residents Maia and Greg Coladonato and Heidi Melander run that city's café. Lori Topley is solid waste program manager for the city. She says, "I love that these events help spread a 'fixer' mindset rather than a 'thrower' one."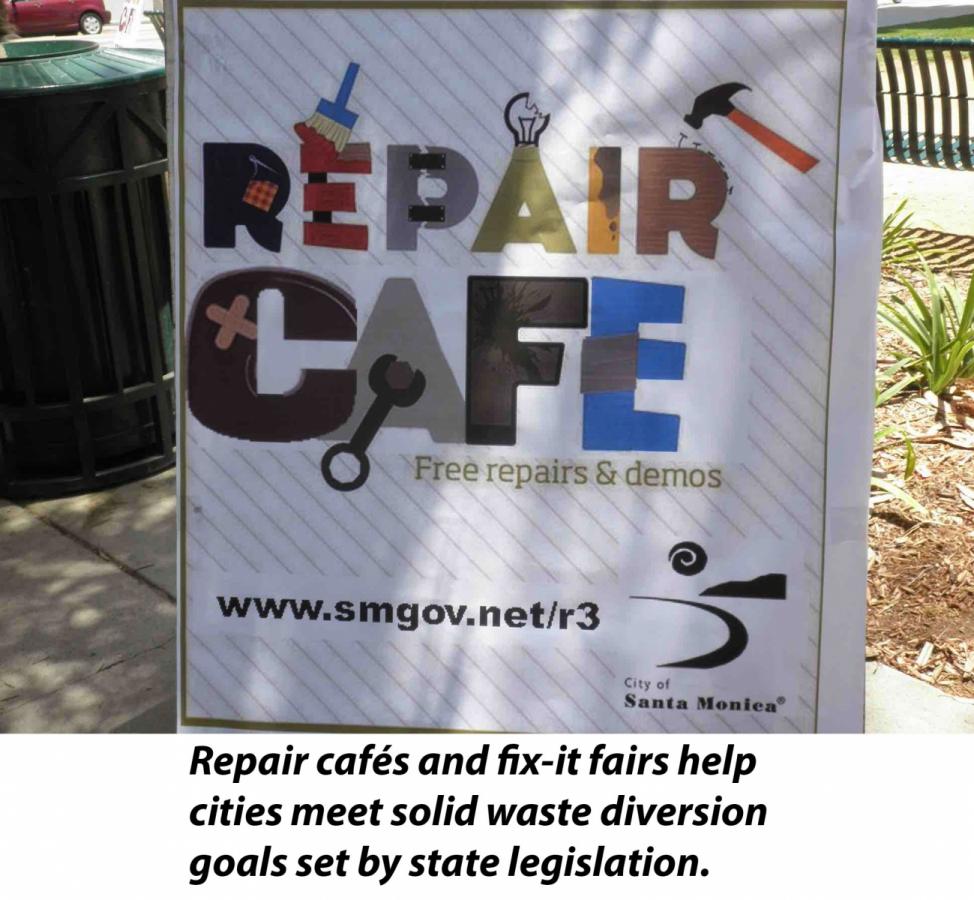 Smart Stations Divert Reusable Items
Mountain View's events were inspired by those in Palo Alto and have since spread to Sunnyvale. These cities also share a common waste transfer facility, dubbed a "smart station." At the station, sorters remove reusable items and place them in a trailer where residents can pick through them. This helped Mountain View reach a 76 percent diversion rate.
Multiple Efforts Increase Diversion Rates
Santa Monica is trying a bit of everything to increase its rate, which improved to 79 percent in 2015. Its citywide yard sale has grown to about 200 property owners, whose sales the city promotes on social media.
The city also holds Halloween costume swaps, working with the school district and public libraries. About 450 costumes were donated at the 2015 event. A prom dress and tuxedo swap, held in April 2016, attracted 50 donated dresses, 30 pairs of shoes and three tuxedos. Santa Monica has held one-off reuse craft workshops, too, like one at which residents turned old T-shirts into tote bags. The Santa Monica Swap or Share website allows residents to exchange or borrow items from baby clothes to power drills.
Most events are low cost, Braun says, but the city is always looking for new ways to fund the program, including selling advertising on trash trucks and renting trucks to birthday parties and other events.
Other projects are larger in scale. Santa Monica works with a for-profit company that recycles textiles. It provides bins located on city property and housing complexes, collecting old sheets, bath mats and other textiles, and paying the city by the pound. In 2015 about 25,000 pounds were diverted from the landfill.
Above all, Braun advises, "If you keep it simple, people will do it."
---
Photo credit: Courtesy of the City of Santa Monica (all photos)
---
This article appears in the July 2016 issue of Western City
Did you like what you read here? Subscribe to Western City
---