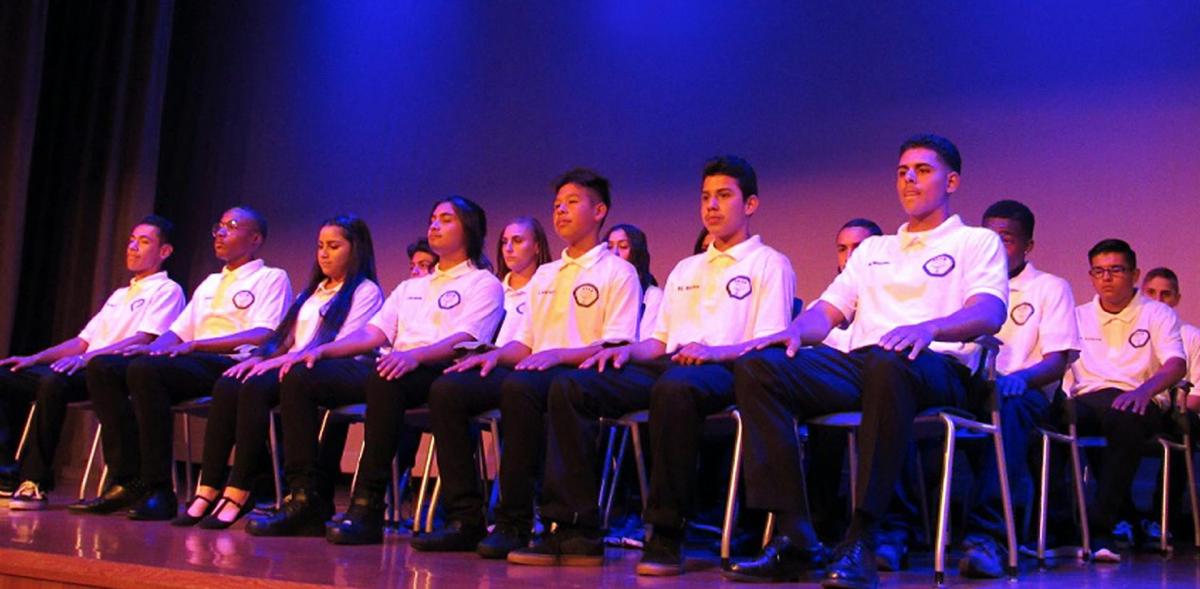 Fontana Leadership Intervention Program Targets At-Risk Youth
The City of Fontana won the Award for Excellence in the Public Safety category of the 2018 Helen Putnam Award for Excellence program. For more about the award program, visit www.helenputnam.org.
---
The City of Fontana (pop. 212,078), located in San Bernardino County, is home to 45 schools attended by approximately 42,000 students in the Fontana Unified School District (FUSD).
Fontana Leadership Intervention Program (FLIP) is an innovative juvenile intervention program designed to combat rising rates of truancy, suspension, expulsion and juvenile criminal activity. Created through a strong partnership between the Fontana Police Department (FPD) and the Fontana Unified School District, FLIP has achieved measurable success in the lives of nearly 500 participating students.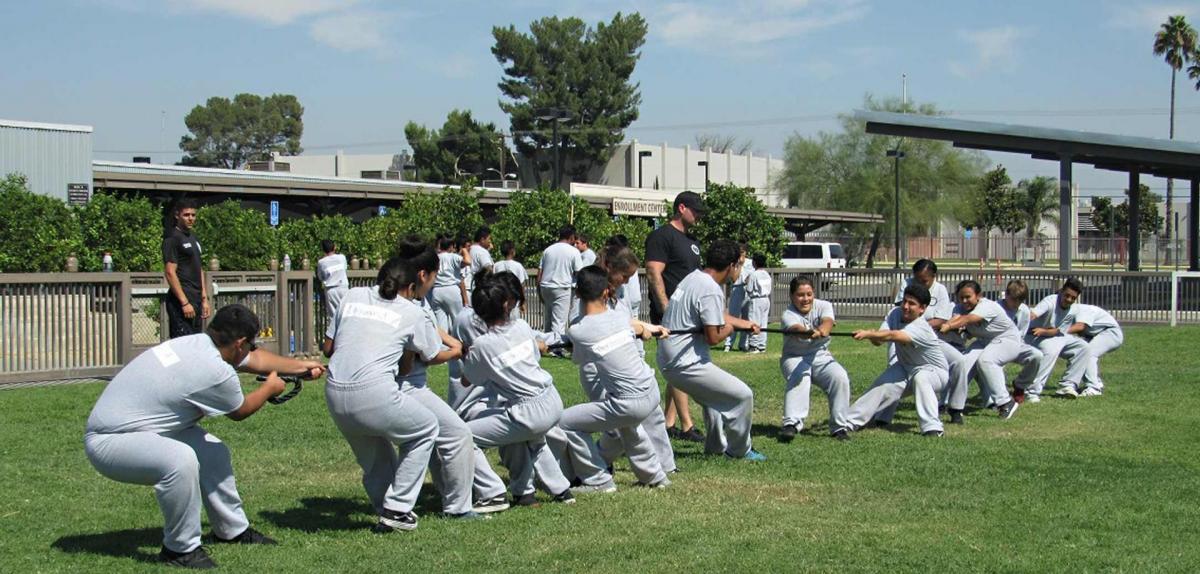 Responding to a Growing Crisis
In 2010, FUSD and FPD collaborated to address rising rates of student suspensions and expulsions and increased juvenile arrests. During the 2010–11 school year, the school district recorded an astonishing 62,423 suspensions, based on a variety of conduct infractions. Ultimately, the district expelled 84 students. In addition, almost 500 students dropped out, and the district's graduation rate was just over 80 percent. FUSD leaders were eager to find a way to address the needs of the Fontana youths who were disrupting learning environments, straining district disciplinary resources and failing to thrive in educational endeavors. At the same time, FPD also faced increasing calls for service in response to delinquent activity. In 2010, FPD arrested more than 1,000 juveniles for criminal offenses. Research shows that individuals who fail to graduate high school are more likely to engage in criminal activity and juveniles arrested for criminal acts are less likely to graduate high school. An intervention was urgently needed.
The school district and Police Department engaged in a series of conversations to identify causes of delinquent behavior and strategies to promote educational success. Informal conversations developed into strategic planning sessions that grew to include key advisors and planners from the school district and Police Department. The collaborative team identified nine primary factors that most frequently prevented children from thriving in school and contributed to challenges in the transition to adulthood:
Drugs and alcohol;
Domestic violence;
Criminal street gang influence;
Lack of self-control;
General quality-of-life issues;
Inability to peacefully resolve conflicts;
Personal safety concerns;
Poor self-esteem; and
Truancy.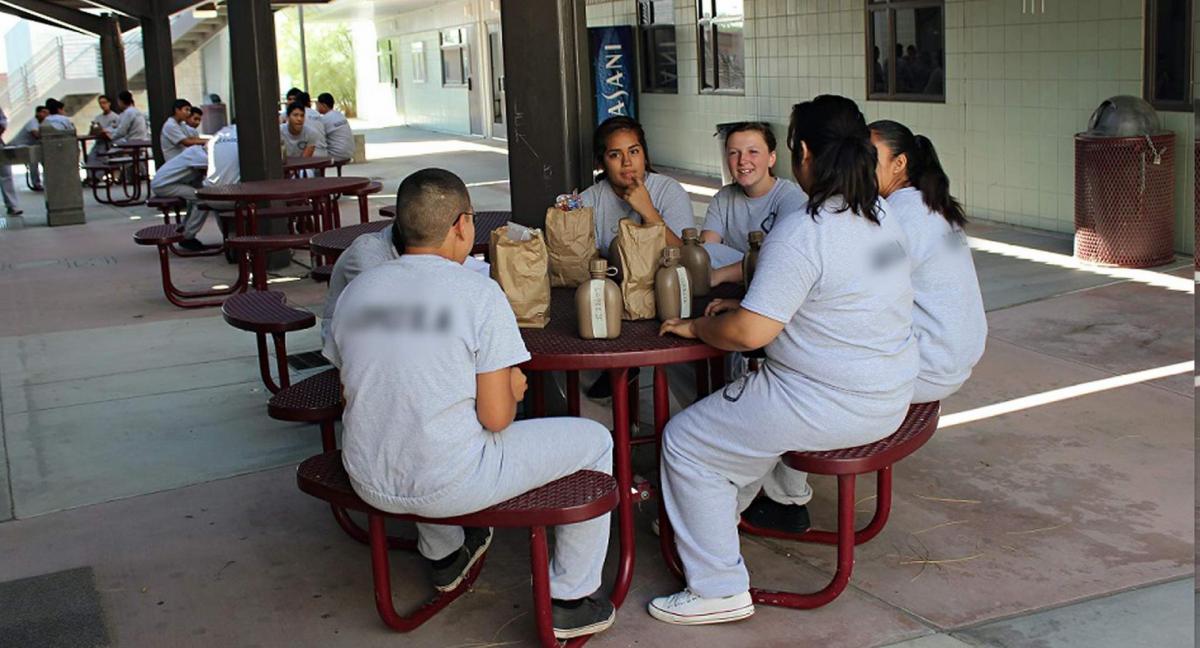 FPD and FUSD launched FLIP during the 2010–11 school year. The goal was to create a program that was holistic in nature and would teach students skills that promote improved academics and strategies to develop essential life skills. To maintain focus while creating policies and procedures for the program, the planning team identified three guiding elements: a mission statement, core values and a motto.
Mission Statement: The mission of FLIP is to bring about a lasting, life-altering and positive change in the attitude and behavior of participants. This mission will be accomplished via the success triad of education, leadership and self-actualization. The FPD, FUSD and community partners will provide an education-rich environment dedicated to building the next generation of civic leaders.
Core Values: Responsibility, Education, Attitude, Compassion and Teamwork (REACT).
Motto: Building a shared vision through a FLIP in attitude and behavior.
Fontana School Police Chief Martin Sissac has seen firsthand the program's benefits. He says, "FLIP is a unique diversion program because it focuses on experiences that students have, whether at home, at school or on the weekends. Because FLIP addresses the whole child, it has the potential to be very transformative, and we have experienced — through parent and administrator testimony — that a student's behavior significantly changes after graduating from FLIP."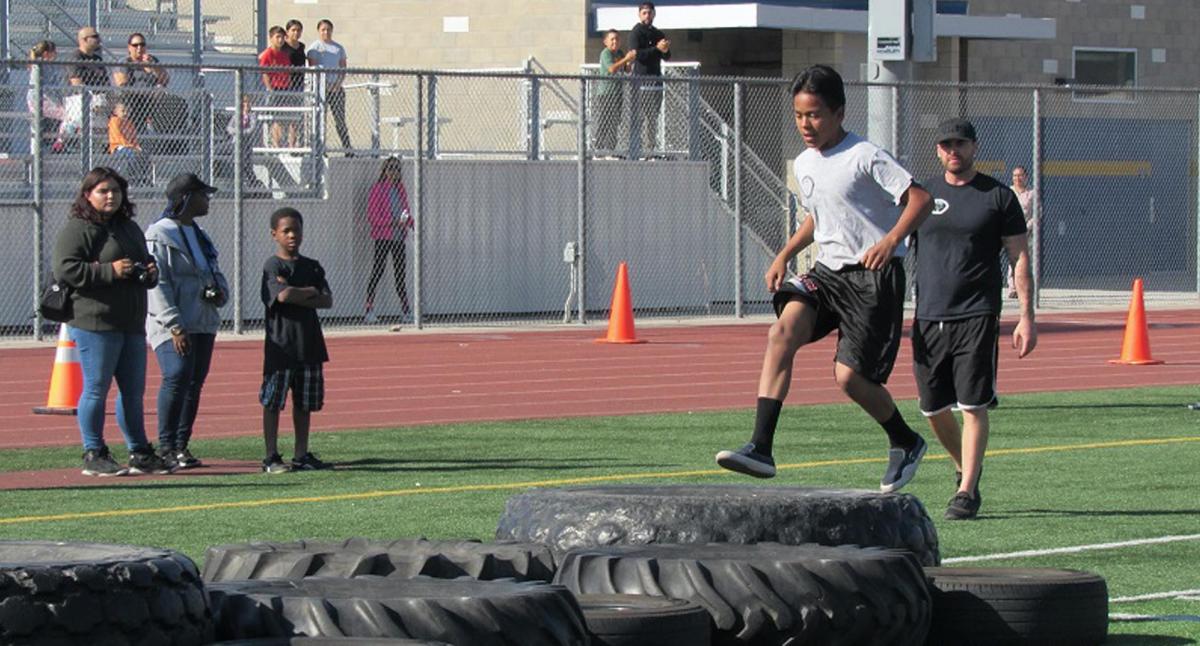 Program Details and Results
Students enrolled in FLIP are required to attend 16 eight-hour consecutive Saturday classes. Class topics include violence prevention, drug and alcohol resistance, ethics, leadership skills development and teamwork. The curriculum includes field trips to the Museum of Tolerance, University of Southern California, West Valley Juvenile Detention Center and the San Bernardino County Coroner's Office. In addition, parents of students selected for FLIP must attend parenting classes.
Since FLIP's inception, the school district has experienced dramatic declines in suspensions, expulsions, dropouts and juvenile arrests. Although data are districtwide, the synergistic impact of FLIP is apparent — FLIP students consistently demonstrate positive behavior that has a campuswide impact.
The results are noteworthy. Between year one (2010–11) and year seven (2017–18) of the program:
Suspensions declined from 62,423 to 1,516;
Expulsions declined from 84 students to 35;
Dropouts declined from 500 students to 263; and
Juvenile arrests declined from over 1,000 to 227.
An analysis of disciplinary records at two schools with the largest FLIP representation revealed a significant drop in negative behavior during the last three years, with decreases in disciplinary actions for these infractions:
Obscenity/profanity decreased by 62 percent at the high school and 92 percent at the middle school;
Vandalism decreased by 90 percent at the middle school (no change at the high school);
Bullying decreased by 93 percent at the high school and by 50 percent at the middle school; and
Sexual harassment decreased by 80 percent at the high school and by 27 percent at the middle school.
Fontana Police Chief Billy Green says, "The Fontana Leadership Intervention Program is truly making a difference in our community. The relationships our officers are able to build with the participants have proved to be life changing."
Fontana Mayor Acquanetta Warren also supports the program. She says, "FLIP is transforming young lives by providing at-risk students with the necessary tools to make positive life changes. Students are graduating from FLIP with newfound self-respect, confidence, accountability and a willingness to be proactive when confronted with challenges. The program is investing in our at-risk students, and the return on that investment is priceless. We are changing the world in Fontana, one child at a time."
Contact: Sgt. Keller Guthrie, Fontana Police Department; phone: (909) 356-3368; email: Kguthrie@Fontana.org.
---
Photo Credit: Courtesy of the League of California Cities and the City of Fontana
---
This article appears in the August 2019 issue of Western City
Did you like what you read here? Subscribe to Western City