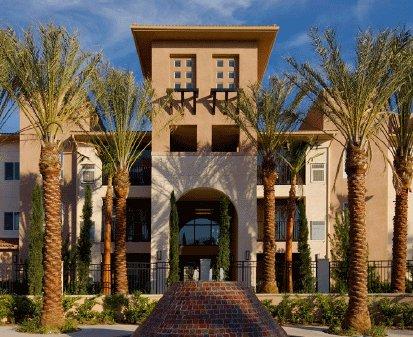 Fontana Revitalizes Downtown With a Focus on Seniors
The City of Fontana won the Award for Excellence in the Housing Programs and Innovations category of the 2012 Helen Putnam Award for Excellence program. For more about the program, see Showcase Your City's Work: Helen Putnam Award for Excellence Program.
---
The City of Fontana (pop. 200,000), located in San Bernardino County, has been one of the nation's fastest-growing cities in recent years. Much of the growth occurred in new development north and south of the city's central downtown area. In the 1980s, housing developments and big-box stores enticed residents to the suburbs, and Fontana's downtown area declined. A large steel mill closed there in 1984, eliminating numerous jobs. As more businesses and residents left the area, many buildings fell into disrepair, and vacant lots became dumping grounds for debris. The downtown community, with no readily identifiable boundaries, sorely lacked character and charm.
The Fontana City Council sought a cohesive solution to resolve these challenges. The council adopted an economic development strategy in August 1999, designed to proactively address the downtown community's key needs, including revitalization, creating an attractive "entrance statement" for downtown and adding affordable housing opportunities for senior citizens.
Once the strategy was in place, the city began implementing it by developing partnerships with local businesses and residents. Downtown business owners and potential business owners, organizations serving seniors, transportation providers and Fontana residents participated in numerous planning sessions. The solutions produced by these sessions ultimately met the community's needs and garnered widespread support.
Senior Housing Frames New Core
The City of Fontana used sales tax revenues from businesses along its Foothill Freeway corridor to revitalize the downtown area. Improvements included the addition of affordable senior housing complexes surrounded by a bustling core that comprises the Lewis Library and Technology Center, Fontana Senior Community Center, the Center Stage Theater, Fontana Civic Center, and a growing number of retailers, restaurants and service providers.
The city decided to place the affordable senior housing developments in the downtown area because of easy access to nearby existing medical facilities and transportation services (Metrolink rail station and Omnitrans bus routes) as well as the opportunity for downtown revitalization.
According to City Manager Ken Hunt, "In a time of reduced resources, providing services to the entire community continues to be a challenge. The investment of housing monies in downtown Fontana effectively addresses many important community needs, including public safety, transportation, economic development, community revitalization and meeting the needs of our senior community."
Amenities for Seniors
Fontana built four complexes — the Village, the Fountains, the Gardens and the Plaza at Sierra — between 2003 and 2010, with a total of 384 units for low-income senior citizens.
The senior housing developments serve as attractive "bookends" to the city's revitalized core, each featuring the Spanish Mission-style architecture originally envisioned by the city's founder in 1913 as well as attractive landscaping. These improvements give the downtown area an aesthetically pleasing, cohesive look. Each complex offers residents numerous amenities, including pools and spas, fitness centers, community and recreation areas featuring pool tables, computer and media rooms, and libraries. As a testament to their success, each complex currently has a waiting list of eligible seniors ready to move in when a unit becomes available.
Connie Mariano was one of the first residents to move into the Plaza at Sierra in January 2010. "With the other five apartments and a laundry room on my floor, it feels like we have our own little community here," she says. "I'm very grateful to be able to live at the Plaza and have such easy access to the senior center and the Metrolink."
"The downtown senior housing projects are an outstanding example of how a community can create a high-quality residential development that is also affordable for very low-income individuals," says Fontana Deputy City Manager David Edgar.
The Lewis Library and Technology Center, which opened in 2008, and the Fontana Community Senior Center, which opened in 2010, are within blocks of the senior housing and very popular with residents.
Fontana Mayor Acquanetta Warren says, "It is the strength of our partnerships, our love for children and seniors and our vision for this community that make us a strong city."
With its thoughtful efforts to care for its senior citizens and revitalize the city's core, Fontana has restored community pride and the heart of downtown.
Contact: David Edgar, deputy city manager; phone: (909) 350-6739; email: dedgar@fontana.org.
---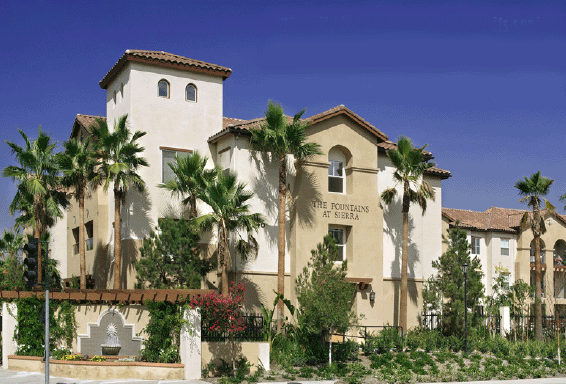 ---
This article appears in the March 2013 issue of Western City
Did you like what you read here? Subscribe to Western City
---