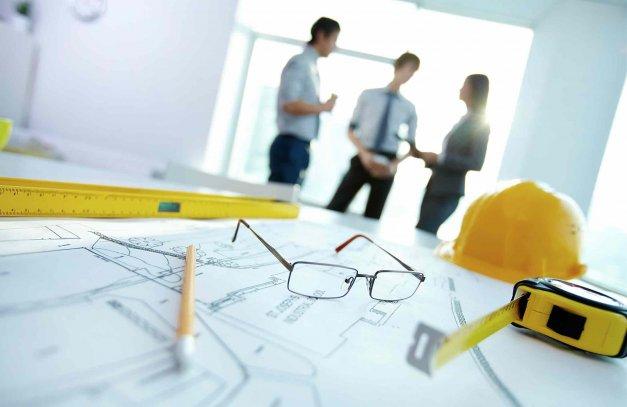 Funding Impact Fees With Tax-Exempt Bond Financing
Amanda Cadelago is marketing manager for the League and can be reached at acadelago@cacities.org.
---
Developer-paid impact fees — imposed by public agencies at the start of a new commercial, industrial, retail or residential development project — mitigate the costs of public infrastructure improvements. To reduce the upfront cost of development, a public agency may allow the developer to defer paying the impact fees until the development is ready for final inspection or occupancy. Cities and counties are partnering with the California Statewide Communities Development Authority (CSCDA) to offer developers a cost-effective solution through CSCDA's Statewide Community Infrastructure Program (SCIP), which helps maximize project cash flow and provides an alternative to deferring payment.
SCIP is highly versatile and provides low-cost financing of impact fees for commercial, industrial, retail, and multifamily and single-family residential projects. CSCDA has issued over $200 million in tax-exempt bonds since 2003 to pay for roads, water infrastructure, sewers, storm drainage, parks and other capital improvements. Designed to minimize local agency staff involvement by using an experienced team of financial professionals, SCIP is a development impact fee and public improvement financing program.
San Diego Housing Project Benefits From SCIP
CSCDA issued SCIP bonds in 2015 to finance impact fees associated with a large multifamily housing development in the City of San Diego. To help manage the improvements' upfront cost, the developer considered segmenting the project into batches and paying the city's impact fees as each building permit was issued. Instead, the developer chose to finance the entirety of the project's impact fees at the beginning of the housing project with a 30-year tax-exempt bond secured by property-owner assessments.
By utilizing SCIP, the City of San Diego gained access to public improvement funding all at once, which allowed the city to move forward quickly with infrastructure improvements. In an effort to be a business-friendly city, San Diego supports many options that a developer may use to fund impact fees. Scott Mercer, the city's supervising project manager for facilities financing, recognizes SCIP's advantages. "SCIP allows developers to get cash flow relief if needed, and the city gains access to capital up-front rather than waiting for development to occur. It's a win-win situation," says Mercer.
How to Participate
Created and sponsored by the League and the California State Association of Counties, CSCDA has been working to develop effective financing tools to support community-based public benefit projects for nearly 30 years.
To participate in SCIP and allow local developers to access this valuable economic development tool, cities must first pass a resolution to become a member of CSCDA, followed by a second resolution to utilize SCIP. Over 383 cities and 56 counties belong to CSCDA. After a city or county adopts the SCIP resolution, CSCDA administers the program. As an additional benefit of participation, the city or county is absolved from any future liability because there is no cross-collateralization of payments or assessments.
Developers often consider several factors when deciding how they will fund impact fees for infrastructure improvements. SCIP offers another option at no cost to public agencies. "SCIP provides a comfortable solution to upfront funding," says Daniel Harrison, CSCDA commission chair and retired League director of administrative services. "The CSCDA financing program allows cities and developers to finance infrastructure with ease."
To learn more about CSCDA's financing programs, including SCIP, visit www.cscda.org or call (800) 531-7476.
---
About the California Statewide Communities Development Authority
Local governments created the California Statewide Communities Development Authority (CSCDA) in 1988, under California's Joint Exercise of Powers Act, to provide timely financing for community-based benefit projects. More than 500 cities, counties and special districts participate in CSCDA, which serves as their conduit issuer and offers an efficient mechanism to finance locally approved projects. Revenue from CSCDA helps keep League membership dues low. For additional information visit www.cscda.org.
---
This article appears in the November 2016 issue of Western City
Did you like what you read here? Subscribe to Western City
---