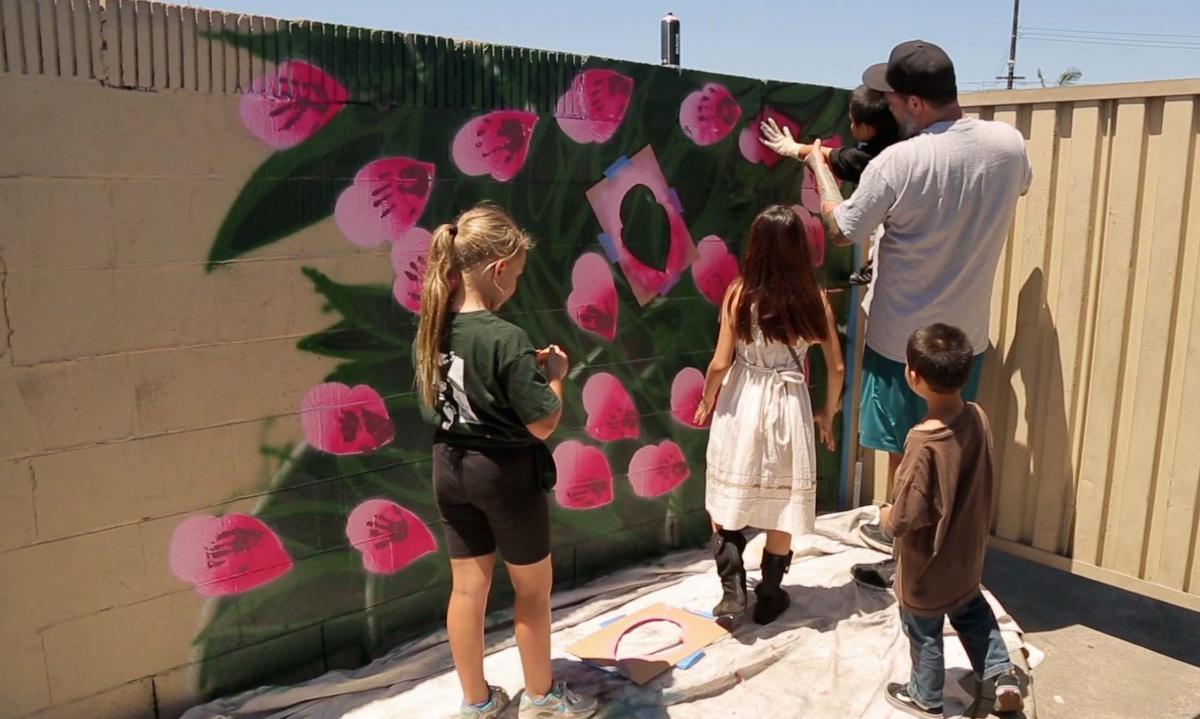 Garden Grove Empowers Residents and Improves a Neighborhood
The City of Garden Grove won the Award for Excellence in the Enhancing Public Trust, Ethics and Community Involvement category of the 2018 Helen Putnam Award for Excellence program. For more about the award program, visit www.helenputnam.org.
---
Garden Grove (pop. 176,896) is the fifth-largest city in Orange County and home to the Palma Vista neighborhood. In 2016, Palma Vista became the focus of a multi-year community engagement project aimed at revitalizing the area through a partnership with residents, businesses, service organizations, volunteers and other key stakeholders.
To lead the effort, the City of Garden Grove formed the Neighborhood Improvement Committee (NIC). Chaired by Police Chief Todd Elgin, the committee comprised representatives from departments throughout the city. NIC focused on ways to engage, empower and revitalize the community as part of the broader effort.
A Neighborhood in Transition
Palma Vista is a multifamily community made up of 26 eight-plex apartment buildings and is home to about 600 residents. Over time, residents had become accustomed to increasingly run-down conditions, with unkempt buildings and unsightly surroundings — and numerous building and code violations. Crime and gang activity were rising, and high tenant turnover compounded the overall situation.
"Clearly, Palma Vista was in transition," says Garden Grove Neighborhood Improvement Manager Allison Wilson. "But the neighborhood had definite potential to change things for the better."
NIC launched its community engagement effort with a kickoff event in late 2016 to connect with residents, followed by a series of smaller meetings to solicit input and a series of neighborhood activities designed in response to those discussions.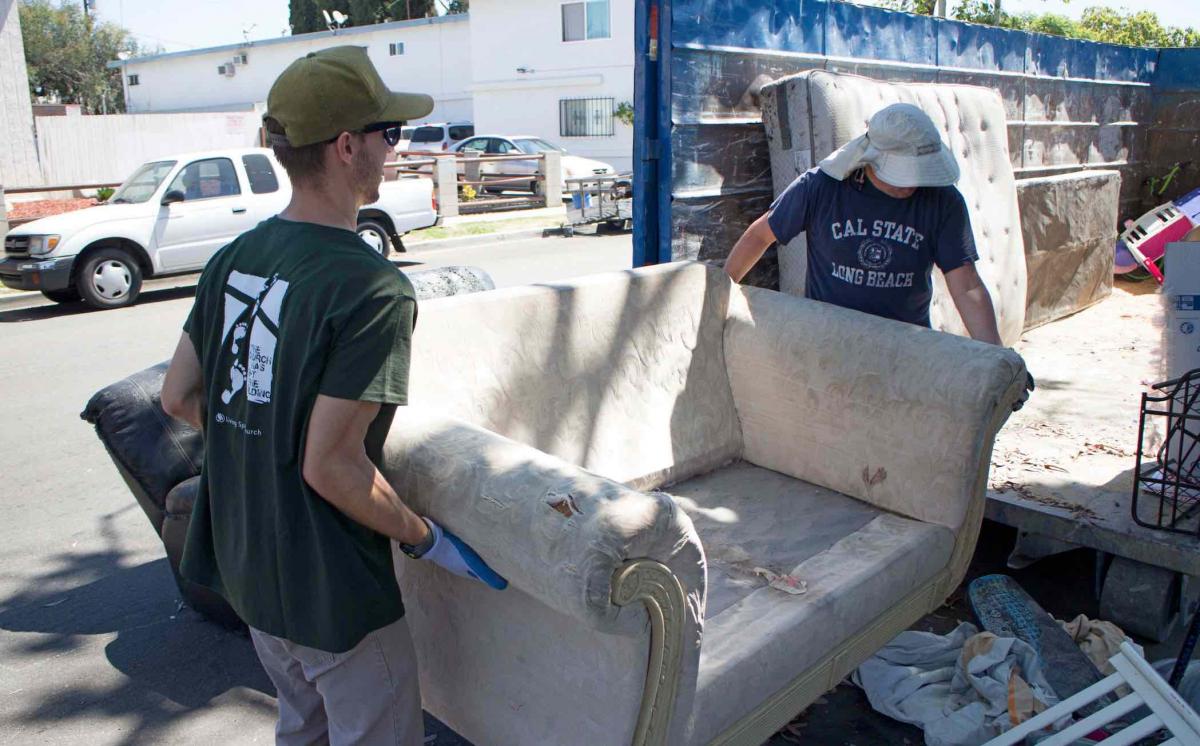 Connecting With Palma Vista Residents
First, a family-friendly resource fair featuring a food pantry — held exclusively for residents of Palma Vista and the adjacent El Dorado mobile home park — introduced residents to city staff and NIC. The fair also connected residents with several social service agencies, including the Migrant Education Program and Community Health Initiative of Orange County.
The Fair Housing Foundation (FHF) also hosted a booth at the resource fair. FHF is a nonprofit corporation dedicated to eliminating discrimination in housing and promoting equal access to housing choices for all.
The resource fair leveraged the city's continuing partnership with Second Harvest Food Bank of Orange County, which provided 5,000 pounds of fresh produce and dry goods to residents attending the kickoff event. The food bank continued to supply food for NIC events throughout the year and distributed a total of 30,000 pounds of food at six events from November 2016 through 2017.
At the fair and subsequent events, volunteers asked residents as they stood in line for food what they considered to be the community's biggest challenges and greatest needs. The volunteers, who spoke a variety of languages including Spanish and Vietnamese, filled out surveys noting the responses. Residents identified graffiti, gang activity and illicit drugs as the neighborhood's top challenges and after-school programs as its greatest need.
Subsequently, NIC conducted two series of monthly meetings — one with apartment owners and on-site property managers and one with tenants. The meetings focused on gaining voluntary compliance in correcting existing code and building violations and engaging the community in discussing opportunities for revitalization and improving the quality of life in the neighborhood. The Fair Housing Foundation shared best practices in managing multifamily residential properties with the property owners and managers.
Addressing Crime: Fostering a Proactive Approach
In response to NIC's survey findings, the Garden Grove Police Department launched community outreach efforts that included regular Neighborhood Watch meetings. Residents responded by keeping police officers informed about problems and potentially troublesome issues. As residents began to perceive officers as community partners, calls for service became more proactive.
"Changing residents' perceptions about city government and law enforcement was one of the biggest successes that came out of the NIC efforts," says Police Chief Elgin. "We're all in this together, so gaining mutual trust was essential."
Developing an After-School Program
In response to Palma Vista residents' need for after-school programs, NIC initiated discussions with a local Garden Grove nonprofit, the Orange County Asian and Pacific Islander Community Alliance, to facilitate an after-school homework club for predominantly higher-risk youth. Finding a permanent facility to house the program proved challenging, and the effort to identify a suitable location is ongoing.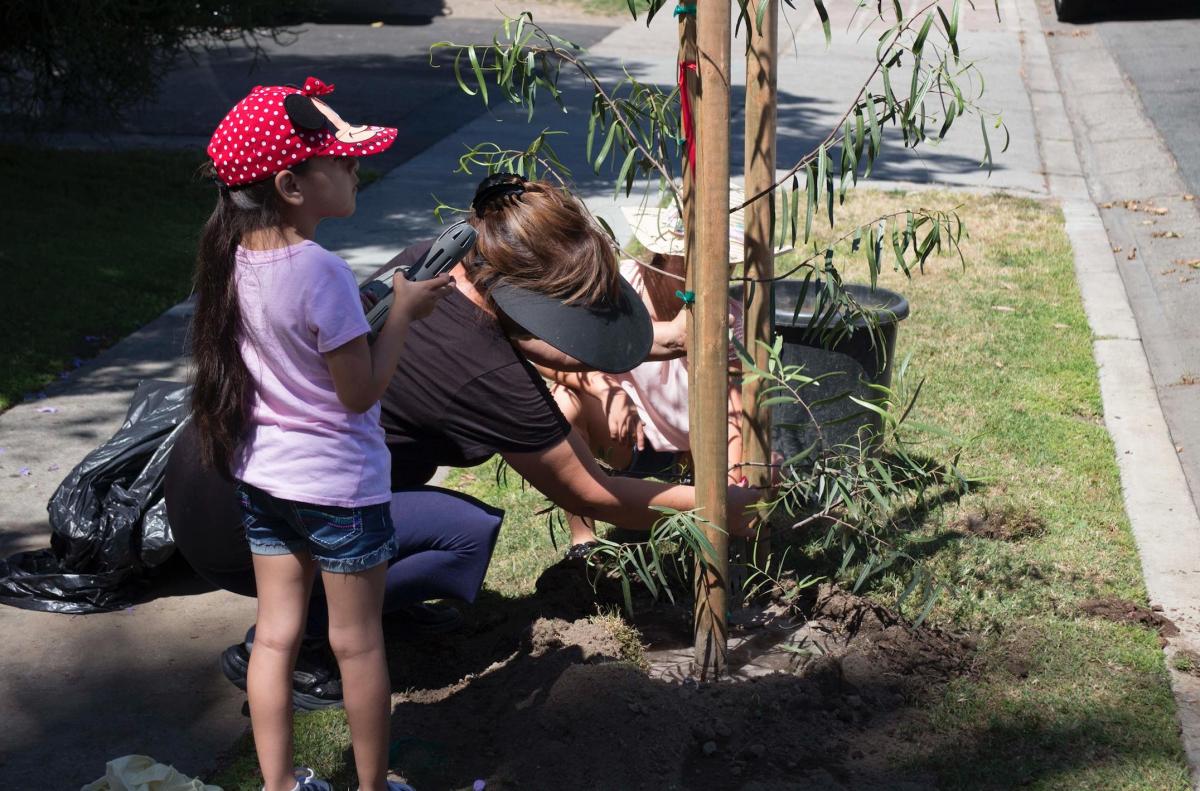 Volunteers and NIC Step Up
In 2017, NIC organized a community cleanup day. Scores of volunteers, including local elected officials and Palma Vista residents, pitched in to beautify the neighborhood. They planted donated trees and filled dumpsters with bulky items disposed from within and around the apartments. And a local tattoo artist and children from the neighborhood painted a colorful mural on Palma Vista's most heavily vandalized wall. Garden Grove Mayor Steve Jones, who participated in the cleanup, noted that the mural would serve as an enduring symbol of pride for residents.
The cleanup concluded with a barbecue and prize raffle to celebrate the day's accomplishments.
Redeveloping a Deteriorated Commercial Center
In tandem with the Palma Vista initiative, the Garden Grove Office of Economic Development facilitated the redevelopment of a nearby vacant commercial center, located in one of the city's busiest intersections.
Over the years, the once-thriving center had deteriorated, and a national retailer that had been a 37-year tenant vacated the 90,000-square-foot building. Due
to the high vacancy rate, the property had become a magnet for illegal activities, adding to the negative elements in the neighborhood.
"The building was acquired by Red Mountain Group, which implemented an aggressive 18-month plan to reposition the center with two anchor tenants and two additional inline retail uses. The property that had once contributed to the instability of the area became the crown jewel of the commercial center, housing a new Smart & Final, Gold's Gym and Octapharma Plasma," says Community and Economic Development Director Lisa Kim.
When the revitalization work was completed, NIC held a thank-you event for residents to acknowledge their hard work and celebrate the newly redeveloped center.
Community-Based Efforts Yield Results
Overall, NIC's community engagement efforts succeeded on several fronts. Laying the groundwork with residents was key to addressing both immediate and long-term solutions. Palma Vista residents' desire to improve their homes and surroundings and elevate their sense of neighborhood pride played an essential role in creating fundamental change. Listening to community input, developing collaborative efforts and working alongside neighbors in equal partnership forged a strong relationship of mutual trust and commitment.
NIC is a standing committee that continues to focus on city neighborhoods. After the Palma Vista project wrapped up, NIC members turned their attention to identifying the next project.
"There's so much truth behind the saying that it takes a village to make things happen," says Garden Grove City Manager Scott Stiles. "The work that the city has done with Palma Vista and its partners was hard, yet deeply rewarding."
---
Contact: Allison Wilson, neighborhood improvement manager, City of Garden Grove; phone: (714) 741-5139; email: allisonj@ggcity.org.
---
Photo Credits: Courtesy of the City of Garden Grove and the League of California Cities.