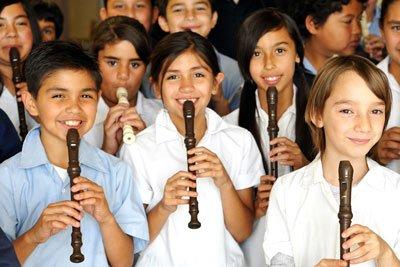 Get Creative: California Arts Council Offers Grant Funding Opportunity
Caitlin Fitzwater is public information officer for the California Arts Council and can be reached at caitlin.fitzwater@cac.ca.gov.
---
The California Arts Council's new Creative California Communities (CCC) Program supports innovative projects that harness arts and culture as a key economic development or arts service strategy for cities and communities of all sizes. The CCC Program staff anticipates that proposed projects will use the grant funds to support exceptional projects statewide that include one or more of the following elements:
Revitalizing neighborhoods and communities using arts as the central activity;
Fostering new arts activities or expanded arts activities and/or elements within an ongoing, established event;
Stimulating increased participation and/or engagement in arts and cultural activities by residents and visitors;
Bringing together local arts, businesses and/or government entities to build relationships; and
Increasing opportunities for California artists — those from within and/or outside the applicant's community — to serve the people of the state through touring and/or presenting their work.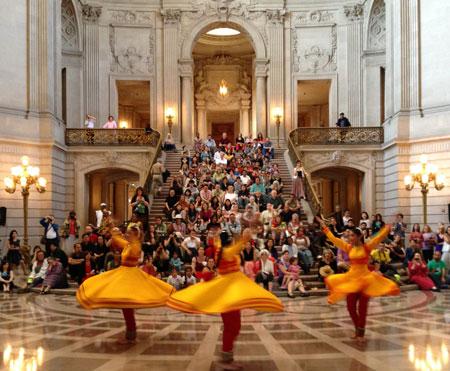 Ideal Opportunity for Local Agency Partnership
While the grant applicant must be an arts nonprofit organization or local arts agency with a history of arts programming, the following project requirements make this program ideal for partnerships with local government agencies. Successful applications will include:
Project activities tied to economic goals and objectives for the applicant, partnership and/or community;
A funding plan showing project viability, community support and leveraging of relationships;
A systematic approach to audience development and access or to tapping arts for economic development; and
Projects developed through a partnership. The partnership must have a minimum of two partners (including the applicant), each with defined project and decision-making responsibilities. The potential partner(s) may include local government agencies, business leaders, nonprofit organizations, real estate developers, other arts organizations and community-based organizations. Partner commitment letters are required when the application is submitted.
Funding for this program is provided through a one-time allocation to the California Arts Council from the California State Assembly in 2013–14 for activities through June 30, 2015.
---
For More Information
Full program guidelines and applications are available at www.arts.ca.gov/programs/ccc.php. Applications must be postmarked by March 28, 2014.
---
This article appears in the March 2014 issue of Western City
Did you like what you read here? Subscribe to Western City
---