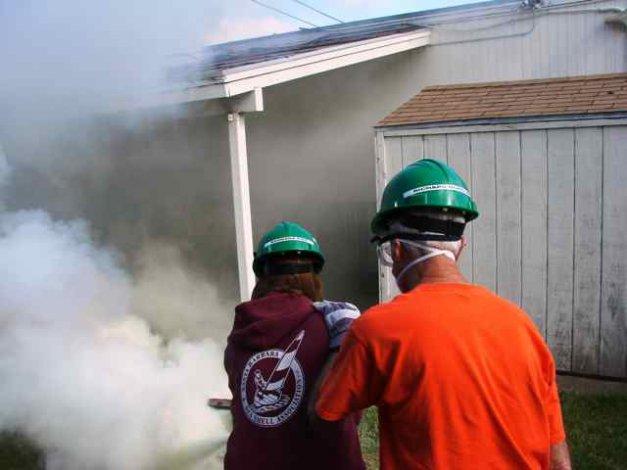 Goleta Makes Emergency Preparedness a Priority
The City of Goleta won the 2014 Helen Putnam Award for Excellence in the Public Safety category. For more about the award program, visit www.helenputnam.org.
---
Earthquakes, fires and other disasters can strike a community at any time. Preparing for an emergency and knowing what to do when one occurs is the focus of the Goleta Prepare Now/Goleta Prepárese Hoy program.
The City of Goleta (pop. 28,000), located on the Pacific coast in southern Santa Barbara County, has made emergency preparedness a priority for its community. The city wanted to ensure that residents, employees, businesses and visitors are adequately prepared for a range of potential disasters, including earthquakes, wildfires, floods and tsunamis, and the prolonged power outages, communication interruptions and evacuations that typically accompany such events.
Mayor Michael T. Bennett says, "The City of Goleta is proud of the Goleta Prepare Now/Goleta Prepárese Hoy program, which provides education and training to our community members so they can assist their families and neighborhoods in the event of a disaster."
Diverse Community Needs Drive Program's Design
Goleta's diverse community made it particularly important to use a multifaceted approach. The city has large populations of seniors (13.5 percent), youth (21 percent) and Latinos (33 percent). More than a third of Goleta residents speak a language other than English at home. Providing information and training in an accessible, wide-reaching manner was a key challenge in developing such a program.
"Emergency preparedness training is a critical tool we can use to ensure we have a community ready to respond when disaster strikes. With tailored outreach, education and workshops, the Goleta Prepare Now/Goleta Prepárese Hoy program provides an important tool for English- and Spanish-speakers alike," says Vyto Adomaitis, director of Neighborhood Services and Public Safety, whose department oversees the program. "It fills a critical need in our community."
The city kicked off the program with Shop for Your Kit, a campaign to encourage every resident to build an emergency kit, in September 2009 during National Preparedness Month. Throughout the month, displays at a number of local stores featured emergency preparedness information, materials and emergency backpacks for sale. Volunteers handed out reusable grocery store bags and bilingual information on what should be included in a basic emergency kit. Shoppers were encouraged to purchase emergency kit supplies as they did their regular shopping.
Partnerships Play a Key Role
Community partnerships are a cornerstone of the program. Goleta conducts many training sessions and events in conjunction with area partners to reach a wider audience. Through collaboration with the American Red Cross, the city offers presentations and workshops to local residents, community groups and organizations. The city also works with the Santa Barbara County Sheriff's Office and Santa Barbara County Fire Department to provide additional training and education. More extensive training is available through the city's Community Emergency Response Training (CERT) program, which is part of a nationwide program that trains community members in emergency preparedness, leadership, search and rescue and first aid.
Developing Latino and Youth Components
In recognition of Goleta's sizable Latino community, the city worked with partners to offer the first-ever Spanish-language CERT class in 2013. This class and the wide availability of public education materials in Spanish have been very effective in reaching Latinos. "Teaching Spanish-language CERT is always so much more rewarding than we anticipate," says Liliana Encinas, Latino initiatives and outreach coordinator for Santa Barbara County Aware & Prepare, a public-private partnership to strengthen emergency and disaster readiness. "Our Latino community members are hungry for knowledge, and if they are given the opportunity to give back to their community, they do so with integrity, dedication and commitment."
The Goleta Prepare Now/Goleta Prepárese Hoy program also features a youth outreach component that empowers local Latino youth to be more involved in their community. The city has collaborated with the University of California, Santa Barbara/Isla Vista CERT and the Isla Vista YMCA to provide an annual Teen CERT class, which also gives participants the opportunity to earn community service credit. "This program has been fundamental in strengthening a culture of preparedness, as we have seen younger siblings coming through the program following in the footsteps of their older brothers and sisters," says Jim Caesar, campus emergency manager for the University of California, Santa Barbara.
The tailored approach of Goleta Prepare Now/Goleta Prepárese Hoy has allowed the city to reach out to homeowners associations, senior living communities and mobile home parks and offer specific information appropriate to each group's membership and location.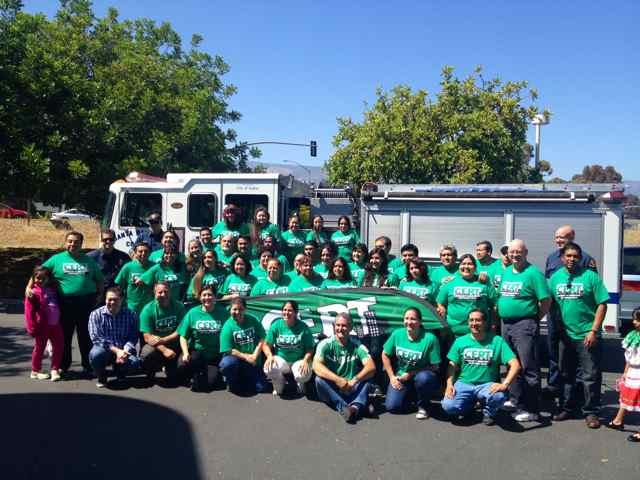 Program Expands and Adapts
The program has also expanded to include local businesses through employee fairs and by coordinating Safety Days for their employees. Goleta Prepare Now/Goleta Prepárese Hoy has also begun collaborating with regional tourism groups to engage hotels and visitors in emergency preparedness education. The city continues its efforts to educate and engage the community at various events and through a Goleta Prepare Now/Goleta Prepárese Hoy newsletter and the city's newsletter and other activities.
"Goleta Prepare Now/Goleta Prepárese Hoy is essential in educating our community and giving people the confidence to protect themselves, their families and their neighbors," says Luz Reyes-Martin, program manager for Goleta Prepare Now/Goleta Prepárese Hoy. "We look forward to expanding and adapting this program to best serve Goleta in the future."
Contact: Luz Reyes-Martin, management analyst, Department of Neighborhood Services & Public Safety; phone: (805) 961-7558; email: lreyesmartin@cityofgoleta.org.
---
This article appears in the October 2014 issue of Western City
Did you like what you read here? Subscribe to Western City
---